High School Musical: The Musical: The Series: Season 2 / Episode 3 – Recap/ Review (with Spoilers)
It's Valentine's Day, and for those in a relationship, there is nothing but bliss. However, it is a sad day for some who aren't, leading to one having an awkward series of moments.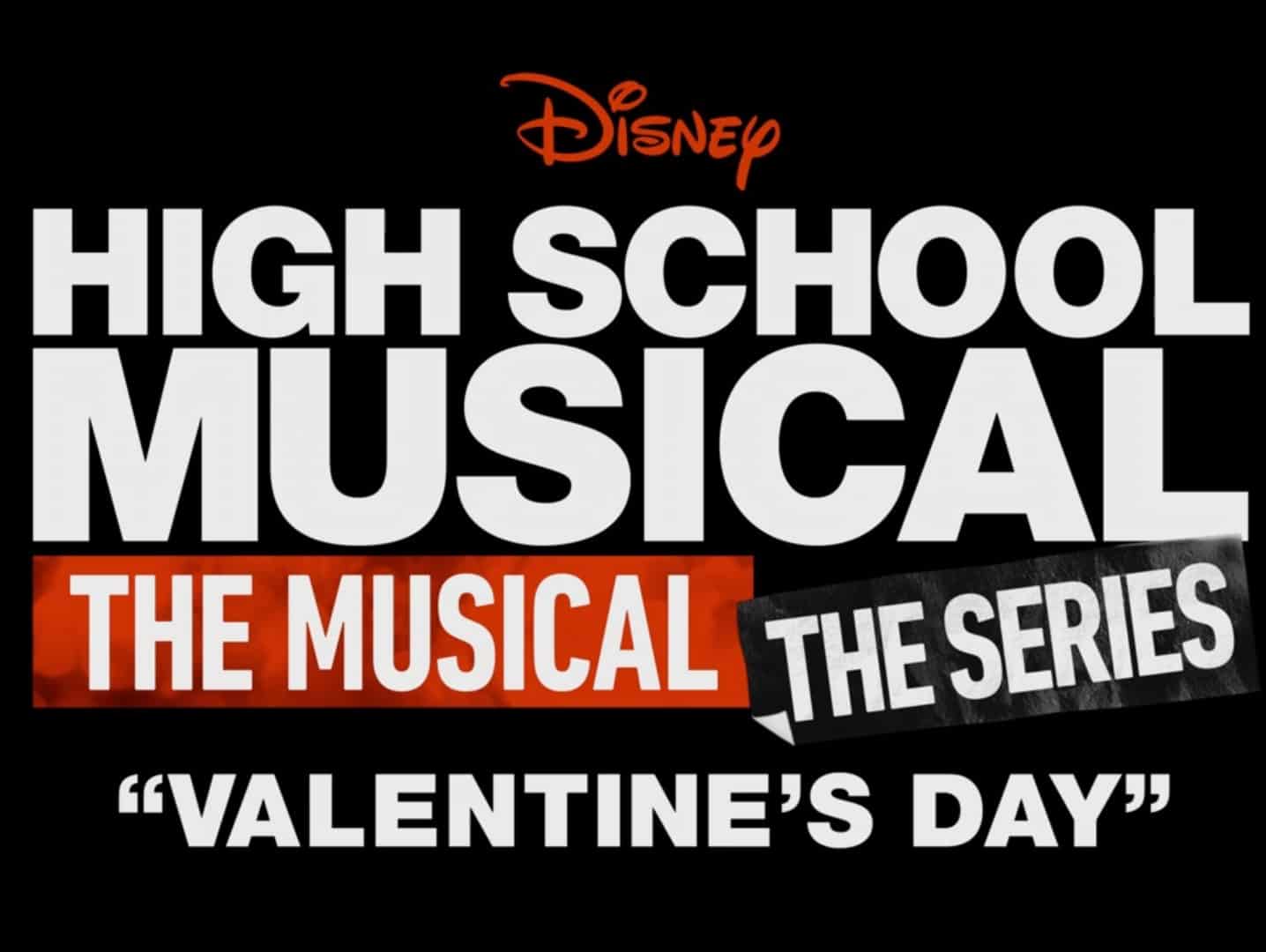 It's Valentine's Day, and for those in a relationship, there is nothing but bliss. However, it is a sad day for some who aren't, leading to one having an awkward series of moments.
---
Episode Name
Valentine's Day
Aired
5/28/2021
Network
Disney Plus
Directed By
Paul Hoen
Written By
Zach Dodes
Newly Noted Characters
Howie
Roman Banks
This content contains pertinent spoilers. Also, images and text may contain affiliate links, which, if a purchase is made, we'll earn money or products from the company.
Recap
How To Be a Good Boyfriend/ How To Be Respected As A Boss? – Howie, Kourtney, Sebastian, Carlos
With Carlos' love language being gifts, Sebastian is struggling with how to keep up with him? He doesn't have the money to spend on extravagant things, and who would want someone like Carlos, who usually has a bright and beaming smile, to be disappointed in you? So when Kourtney comes into the theater to practice, Sebastian uses this as an opportunity to bond with the person playing his mother in the show. Thus leading to her giving him some kindly advice and, in return, as she speaks about her levels of singing and feeling a tad uncomfortable, he sets something up to help her practice and help her calm her nerves.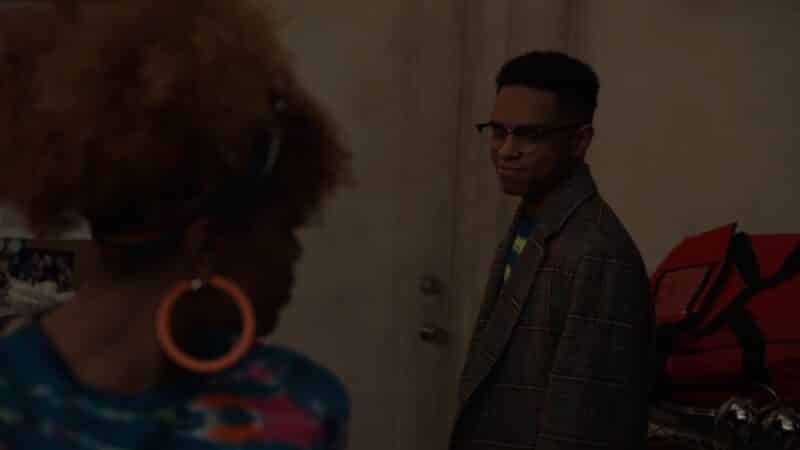 But while Kourtney is a little anxious about Beauty and the Beast, what she isn't is becoming the assistant manager at Big Red's family pizzeria. Now, how did she become an assistant manager? That is up to you to figure out. However, one of the drivers, Howie, notes she is the fifth in 3 months, so he doesn't respect her authority at all.
That is until her changes get him a better tip, and then he starts warming up to her in a way that could make him a potential love interest.
Visiting Old Feelings Perhaps Best Left Alone – Gina, Nini, Ricky
In both perfect and imperfect way, the world keeps having Nini and Ricky miss seeing each other in person, so they talk on the phone or do video calls. And it is a shame since Nini came home to see Ricky and he went out to her school to see her. Then when both are back home, one of Nini's mothers hurt her ankle, so they sing to each other by voice mail – since they call one another at the same time and apparently don't have call waiting.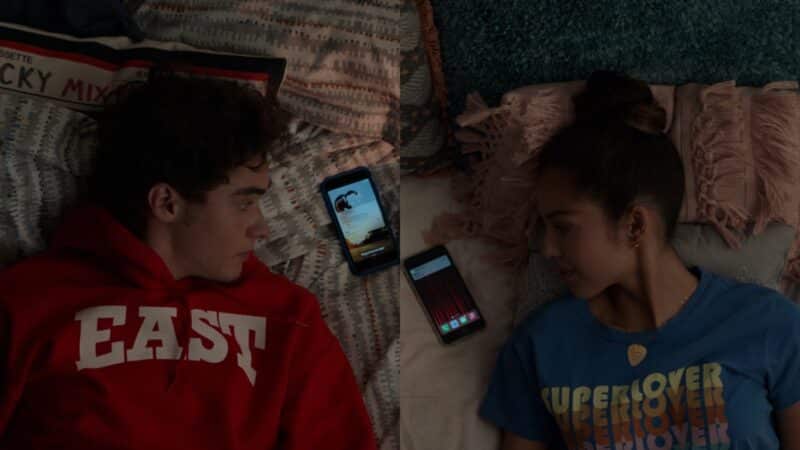 Now, how does Gina fit into all this? Well, with her still having a connection with Ricky, it somehow leads her to think he'd be the best one to talk about her mom working a lot and missing their Valentine's Day routine. Mind you, Ricky doesn't understand why he was chosen, but he tries to be nice about it. But, when Nini calls him, and he tells her to shush, she is reminded he is taken.
However, with him sending a text around the same time Gina's mom sends a thing of chocolate, she thinks he did this gesture and thanks him. Leading to what surely will be an awkward Monday when those two see each other in school again.
A Place Where I Belong – Lily, Miss Jenn, Ashlyn, Big Red
As hinted in the last episode, Lily is heading to North High and makes sure Miss Jenn knows about it. But, while Lily is drowning in her own confidence, Ashlyn is struggling in trying to live up to the role of Belle. Granted, Ricky isn't necessarily the best Beast, so that doesn't help, but what mainly is bringing Ashlyn down is recognizing that she doesn't look like Belle.
With this in mind, Big Red hypes her up like any good boyfriend would, and with him trying to go all out for Valentine's Day, he reminds her she is not only beautiful, but a catch. Someone who, like Belle, may not be appreciated as she should be, but damn is he lucky to have her and will do whatever it takes to make it clear it is a privilege.
This doesn't necessarily change how she feels about Belle but definitely makes her feel love and desired.
Commentary/ Review
---
Community Rating:
---
Swooning Over All The Cute Moments and Couples
I love how we get a little bit of everything when it comes to these teens. We got Ricky traveling by bus to sing to Nini, Nini coming home and singing out Ricky's window, and just the effort of both is too cute. Granted, is it weird Gina knew where Ricky moved to, and Nini didn't? Yes, but let's not go into that.
Switching to Sebastian and Carlos, I remember in an interview they had, or someone from Genera+ion noted the lack of teens or even someone close to their age who were gay and in a relationship on TV. So to see these two, even if from different worlds, it is just adorable. Especially as there are constant attempts to bring who they are to the relationship, and it just working. Granted, Seb is still trying to handle being with a rich kid, but with Kourtney's help, he is getting there.
Oh, and can Howie be to Kourtney what Big Red is to Ashlyn? Maybe not borderline self-deprecating in an effort to praise his lady, but Howie definitely recognizing Kourtney's greatness would be cool. Add in him challenging her to be better and her doing the same for him, that could be a nice couple.
But, getting to the top couple of the show, Ashlyn and Big Red, there is just so much to love. Be it Big Red's effort, his charm, and you seeing him love Ashlyn because of rather than despite of, it could honestly bring you to tears. And mind you, I'm not a girl, don't look like Ashlyn, but there is something about her that just speaks to us in such a way that, it's hard to not be in your feelings when she talks about her insecurities or when she seems happy.
Gina, What Are You Doing?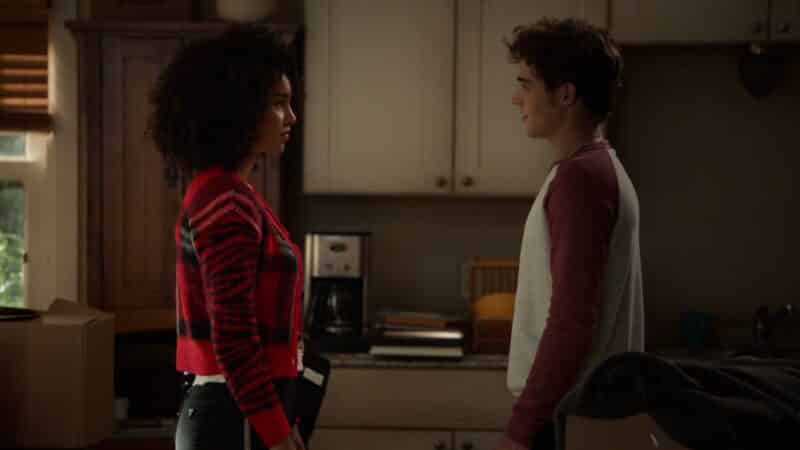 Here is the thing, you can't deny Ricky and Gina have chemistry. The problem is, what we often see between Ricky and Gina has bad timing. Combine that with Gina often coming off lonely when she approaches Ricky, it is hard to tell if she has genuine feelings for Ricky specifically, or Ricky is just all she knows and the only guy she is comfortable with. Never mind who has pushed past her wall and gotten to know her.
So with it being unclear if Nini and Ricky may stay together, there is the need to ask if Gina is an option? Especially since we know, from the season preview, Lily is definitely going to toss her hat in the ring.
Ashlyn and Imposter Syndrome
Not to gush about Ashlyn too much, but I increasingly love how she is presented and what she brings as a genuine representation of what it can feel like to be invisible and astonished when asked to be seen. Her handling of imposter syndrome can be taken as something very specific to girls who don't look like most Disney Princesses yet also be expanded.
It can represent those who are a person of color in a predominately white place, someone who is differently-abled, and a string of others who often operate as a minority. Ashlyn's story reminds you that you have a place in any and all circles, and despite how unworthy you may sometimes feel, you need to own your right to exist and the value you bring into a situation.
And I also can't say enough about Big Red pushing her to realize this. Though I do hope, one day, he realizes the same insecurities Ashlyn deals with he is, and him making himself small to put her on a higher pedestal isn't the best thing for him to do in the long term.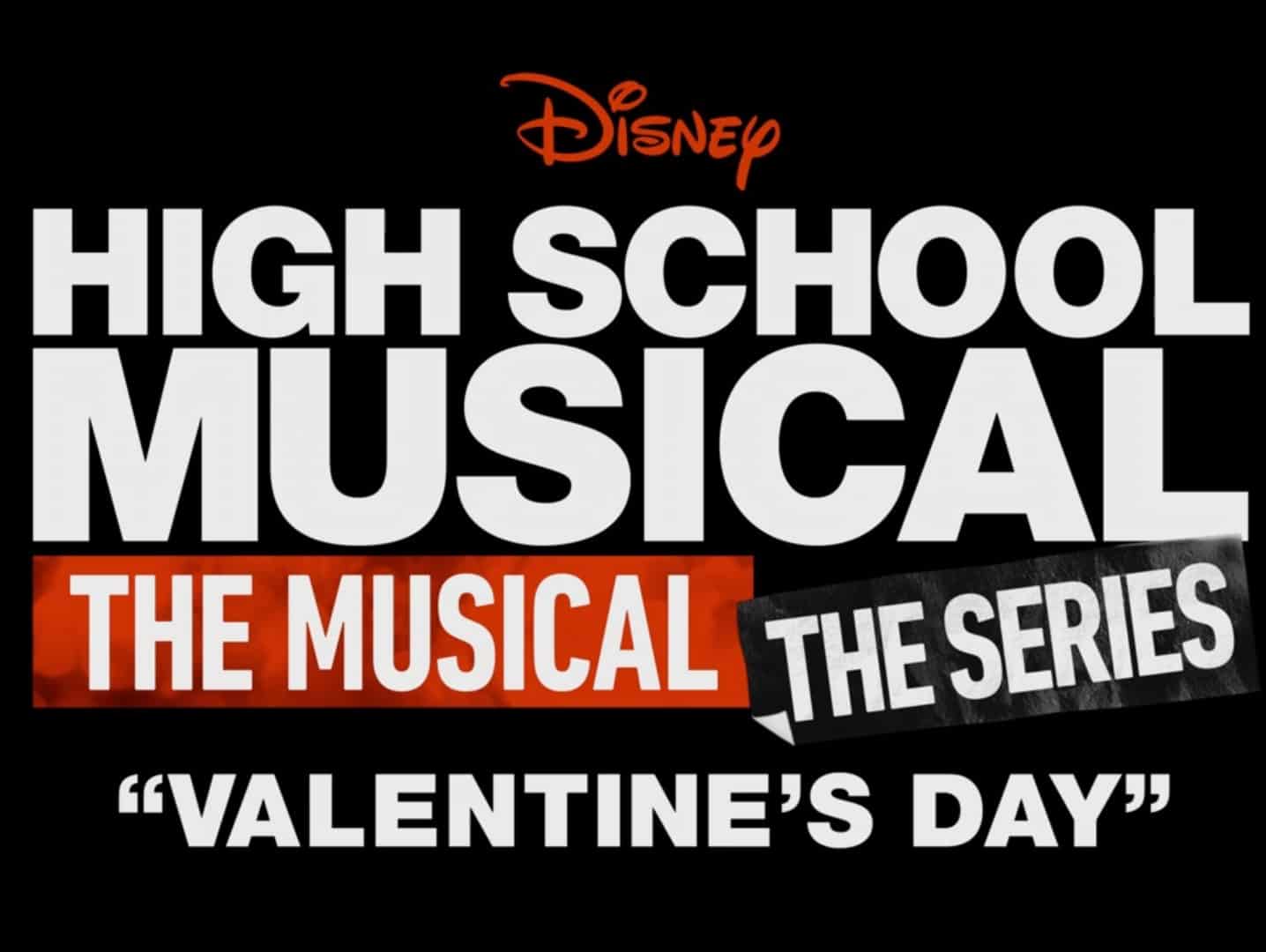 High School Musical: The Musical: The Series: Season 2 / Episode 3 – Recap/ Review (with Spoilers)
Trajectory: Climbing
What almost astonishes us about HSMTMTS is that it really pushes beyond expectations for a Disney show. Granted, we grew up with the Disney Channel and stopped watching after the first season of Raven's Home – so we know the channel has progressed over the years. However, as cute and wholesome as this show can be, as shown through the relationships, insecurities, and handling of feeling lonely, you really do get a sense that Disney recognizes its old formula is obsolete. Thus, building off what we saw with Girl Meets World and Andi Mack, we truly have the next generation of Disney.
Highlights
Swooning Over All The Cute Moments and Couples
Gina, What Are You Doing?
Ashlyn and Imposter Syndrome
---
Follow, Like, and Subscribe
Community Rating: 0.00% (0) - No Community Ratings Submitted (Add Yours Below)