High School Musical: The Musical: The Series Season 2/ Episode 11 – Recap/ Review (with Spoilers)
It's time! The first act of East High's Beauty and The Beast has begun, with special guests and uninvited guests!
---
Episode Title
Showtime
Aired
7/23/2021
Network
Disney+
Directed By
Joanna Kerns
Written By
Zach Dodes
Newly Noted Characters
Jamie
Jordan Fisher
Recap
Now Or Never, No Backups – Ashlyn, Ricky, Miss Jenn, Ben, EJ, Gina, Big Red, Carlos, Seb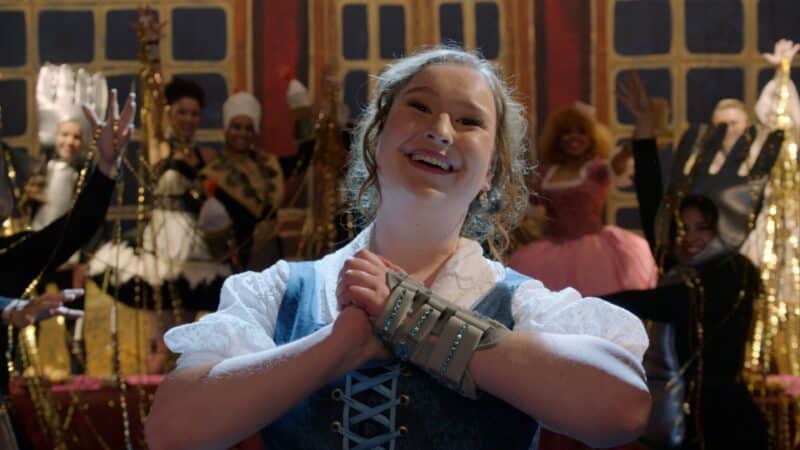 So, what was the aftermath of Ricky falling? Seemingly just him having a sprained wrist, as well as Ashlyn from trying to break his fall. Which Big Red isn't mad about, for as opening night hits, all he can think about is that he is going to be seen on stage, so he has been dry heaving, if not outright vomiting.
However, he isn't alone in the struggle as everyone saw North High perform the night before, and their performance has left Carlos mute when he isn't on stage. Thus Seb has had to speak for him. As for Miss Jenn? Also a nervous wreck, but with some attention from Ben and Ricky's dad, she has some distractions from her opening night jitters – which sometimes lead to her acting like she isn't working with children.
Leaving Gina and EJ, who seemingly are the only ones who aren't nervous about the performance, but the date they planned after. Well, in Gina's mind, it is a date, EJ isn't sure, and while it doesn't impact their performances negatively, it does make the songs all the more heightened as some speak to the state of their relationship.
It's All Going Surprisingly Well – Ricky, Lily, Big Red, Ashlyn, Jamie, Gina, EJ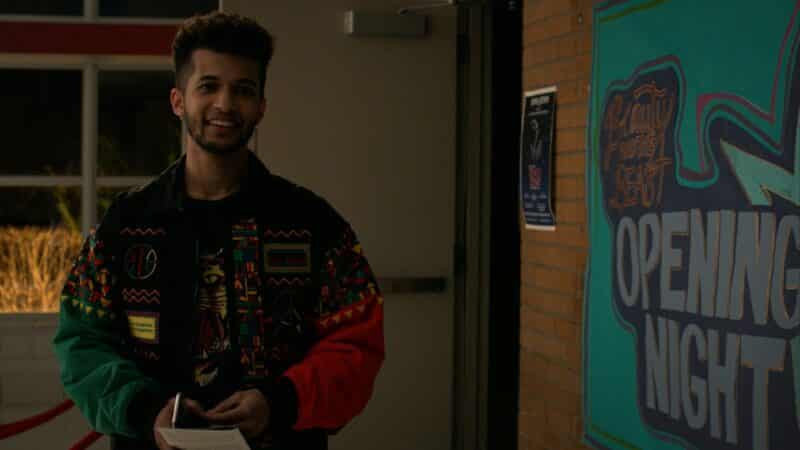 Act one goes surprisingly well, with minimal issues. Which makes intermission, in the beginning, quite chill. Even when Lily runs into Ricky and chats him up, it makes for a nice moment. In fact, it may have inspired Ricky to develop feelings for Lily. If not, in light of him doing "Something There," him trying to see her as more than the villain from auditions. Though, for Big Red and Ashlyn, they still don't trust her.
But, keeping things on a positive note, while Gina's mom doesn't show up, her music-producing big little brother Jamie does, and just having one family member there, even if not for the whole show, is nice. Also, Jamie meets EJ, separate from his reunion with Gina, which does make EJ feel like he is more of a big brother than a potential boyfriend, based on Jamie's word choice, but hopefully, Gina can sort all of that out.
Just Before Act 2 – Howie, Lily, Ricky, Nina, Miss Jenn, EJ, Jamie, Kourtney, Gina
So, while Act 1 and the beginning of the intermission went by without any notable hitches, things begin to go downhill before act 2. There is the EJ and Jamie conversation, which takes some of the high out of EJ's night, but doesn't lessen Gina looking at him every chance she gets. But the big issue is Ricky's harness, for the transformation, going missing, and viewers learning Lily took it.
You know what makes things worse, beyond her breaking Ricky's trust? It's that Howie probably knew, hence him being awkward with Kourtney, who he just got in the good graces of again, and who, like Gina, was a bit giddy throughout the night.
Though the person who truly shows the pressure is overwhelming and mistakes hard to manage, is Miss Jenn. You'd think it would be Ricky, since he doesn't have an understudy, so he can't run, but it is Miss Jenn who flips out on the kids, but luckily Nina calms things down and talks everyone through how they can make it through act 2.
Things To Note | Question(s) Left Unanswered
Question(s) Left Unanswered
Was Jamie making EJ seem like a big brother to keep EJ from dating his little sister?
So, where were Ashlyn, Big Red, Carlos, Seb, and Nina's families?

EJ's dad doesn't count for Ashlyn.
Review
Highlights
The Performances
While performances are peppered throughout the season, like "Gaston," getting multiple performances in an episode and seeing a notable portion of the production, it reminds you of Glee, among other shows, when it was time to show up and show out. Which everyone did, and while a part of me does wonder how North High did their performance, considering how entertaining East High was, I think we'll be fine without making the comparison.
Gina and EJ
It's his nervousness and her looks in his direction for me. As will be repeated with the Ricky and Lily heading below, it is also about the trust factor. Gina is allowing herself to get excited about a guy again, and EJ? After the situation with Nina, he too is getting excited about dating, a potential relationship, and yes, who knows what would happen when he would go off to college? But for now, he can enjoy the rest of his senior year with someone who gets him and genuinely likes him by his side.
Ricky and Lily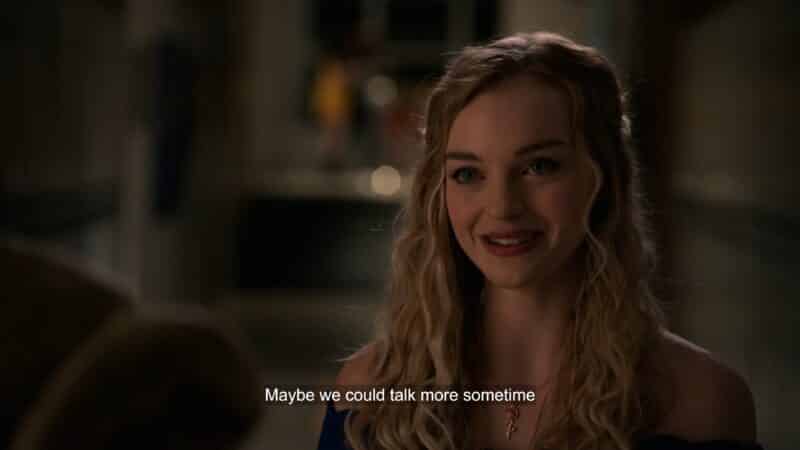 For Lily, a part of me thinks stealing the harness was business, not personal, and she may actually have feelings for Ricky. It's just, she needs and wants to become big and probably has pooled all her time and talent into becoming a notable actress. So the last thing she needs is the underdogs catching her off guard. Yet, with Ricky, I think she recognizes he is a good guy, and while Lily has talent, she also seems lonely. Add in she can relate to Ricky, in a sincere way, it makes him easy to like.
But Ricky doesn't necessarily forgive easily, and he went to bat for Lily, so if her stealing the harness is discovered, it's a done deal. In fact, it makes me wonder how long Ricky might stay single and work on himself after being betrayed like that.
High School Musical: The Musical: The Series: Cast, Characters & General Information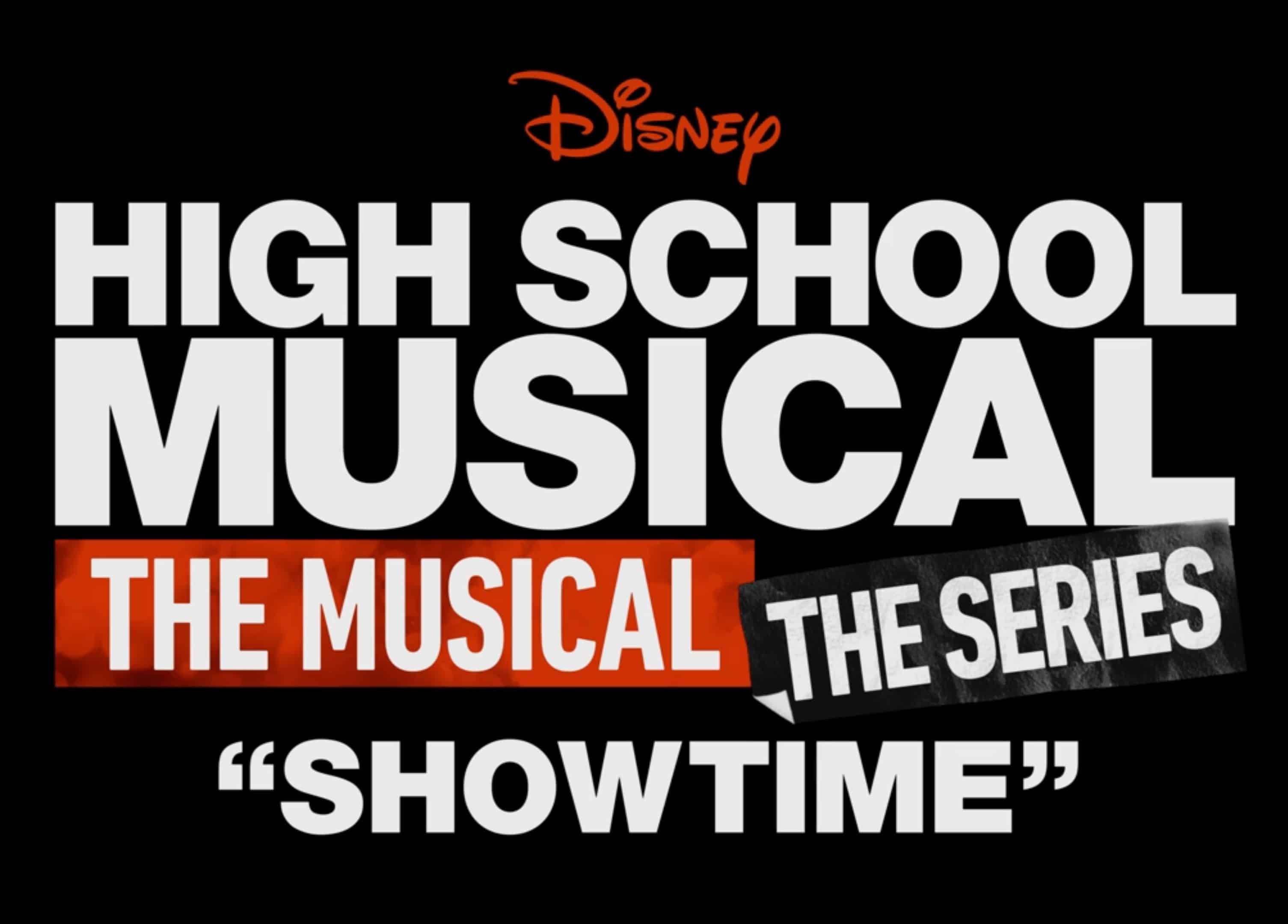 High School Musical: The Musical: The Series Season 2/ Episode 11 – Recap/ Review (with Spoilers)
Trajectory: Plateau
The performances, the drama, the surprise brother appearance! "Showtime" makes it so High School Musical: The Musical: The Series remains one of the top non-Marvel or Star Wars series on Disney+. Heck, even throwing those in, I'd say this would make the top 10, maybe 5 depending on the person.
Highlights
The Performances
Gina and EJ
Ricky and Lily