High School Musical: The Musical: The Series: Season 4/ Episode 1 "High School Musical 4" – Recap and Review (with Spoilers)
"High School Musical: The Musical: The Series" returns for its final season by delivering the making of "High School Musical 4."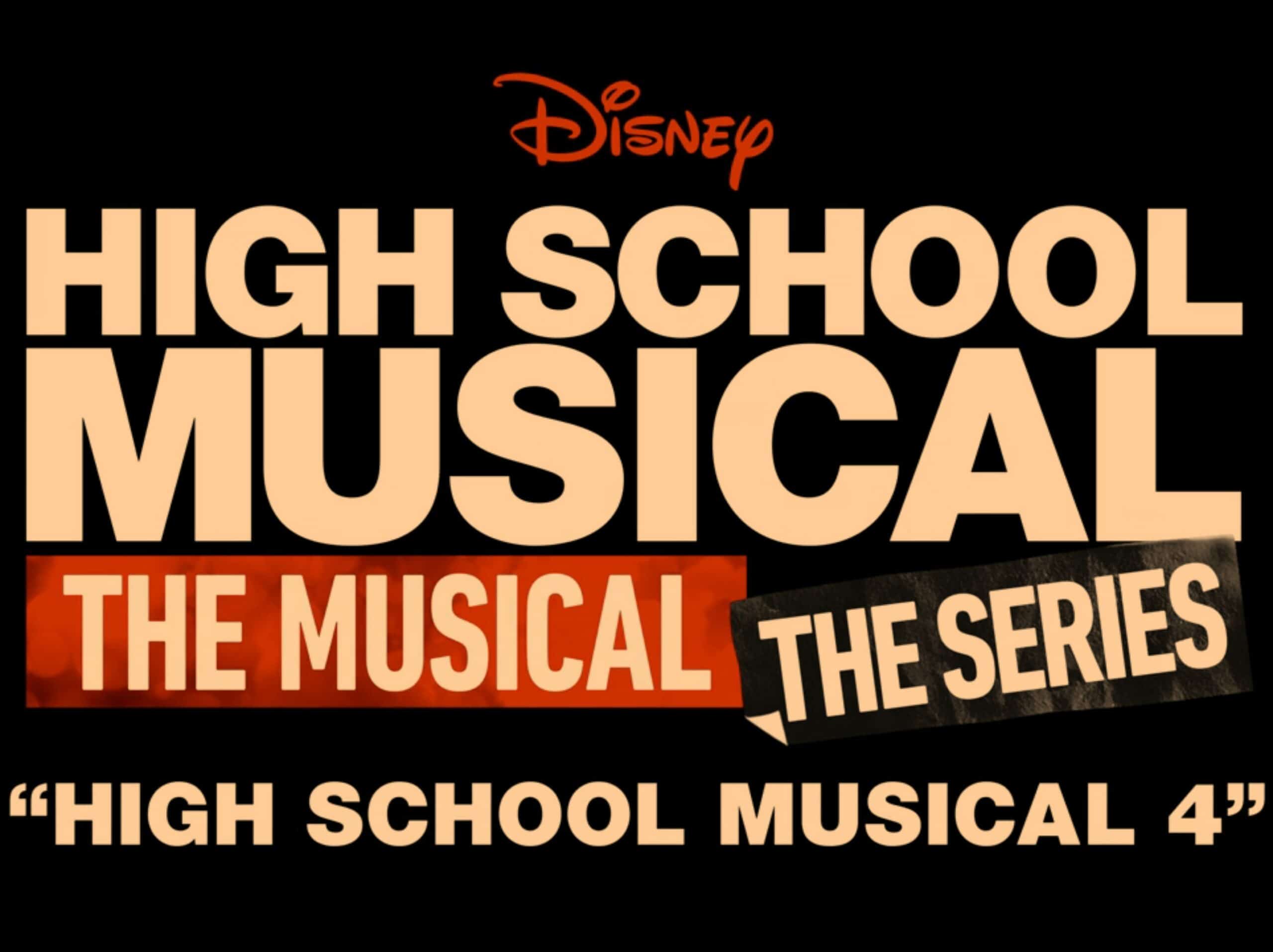 General Information
This section Includes information about the Director, Writer, and Cast.
Release Date (Disney Plus)
August 9, 2023
Director(s)
Hisham Abed
Writer(s)
Tim Federle
Newly Noted Characters and Cast
Mack
Matthew Sato
Dani
Kylie Cantrall
Herself
Monique Coleman
Previously Noted Characters and Cast
Himself
Corbin Bleu
Ricky
Joshua Bassett
Gina
Sofia Wylie
Kourtney
Dara Reneé
Carlos
Frankie A. Rodriguez
Ashlyn
Julia Lester
Miss Jenn
Kate Reinders
Himself
Lucas Grabeel
Plot Recap
This content contains pertinent spoilers. Also, images and text in this post may contain affiliate links. If a purchase is made from those sites, we may earn money or products from the company.
Being A Secret Won't Be So Bad, Right? – Ricky, Gina
With all that happened over the summer, Ricky and Gina are in bliss romantically but also are aware there are more eyes on them than ever before. With that in mind, the idea of a secret relationship is brought up. That sounds cute in the moment, but Ricky's insecurities complicate the prospect, and for Gina? Keeping Ricky a secret may seem like an easy idea, but not when your mom wants you to focus on being a junior and your friends want to play matchmaker.
Frozen Documentary Aftermath – Kourtney, Carlos, Ashlyn
Thanks to the Frozen Documentary, things have changed. Kourtney, now a senior, sees herself as an influencer, a star in the making, and her ego has become inflated. Carlos? With it appearing he cheated on Seb, and Seb thinking it did happen, he frets about his relationship imploding and Ashlyn? With Big Red away, she finds herself texting Maddox constantly, to the point of raising some eyebrows.
High School Musical 4: The Reunion – Mack, Dani, Corbin, Monique, Lucas, Gina, Kourtney, Miss Jenn
Originally, Miss Jenn planned for a "High School Musical 3" production but finds herself quickly having to content with Corbin, Monique, and Lucas announcing that a "High School Musical 4: The Reunion" with most of the original cast. Naturally, the biggest stars of the movie franchise, Zac Efron and Vanessa Hudgens, are nowhere to be seen, and it seems their characters might be written off as going through couples therapy. However, Corbin and Monique's characters are married, Lucas is partnered and expecting twins, and alongside the reunion is Ms. Darbus retiring, which leads to the need to showcase her final wildcat students.
Who are they? A couple named Mack and Dani. Mack is known from what sounds like a Disney Channel show about a kid with a talking dog, and Dani is a Tik-Tok star making her acting debut. Together, they seem cool, but apart, there is more to them than meets the eye.
This is learned as Kourtney advocates for them to shadow real high school students, and while Kourtney and Dani get along well, Mack and Gina? Well, let's say Gina was a superfan of Mack, but after meeting him, albeit in his boxers, and him being a real jerk, whatever positive emotions she had begin to slip away. Yet, despite how he treats her, he does go out of his way to find her on social media and follow her.
New Character Description(s)
Mack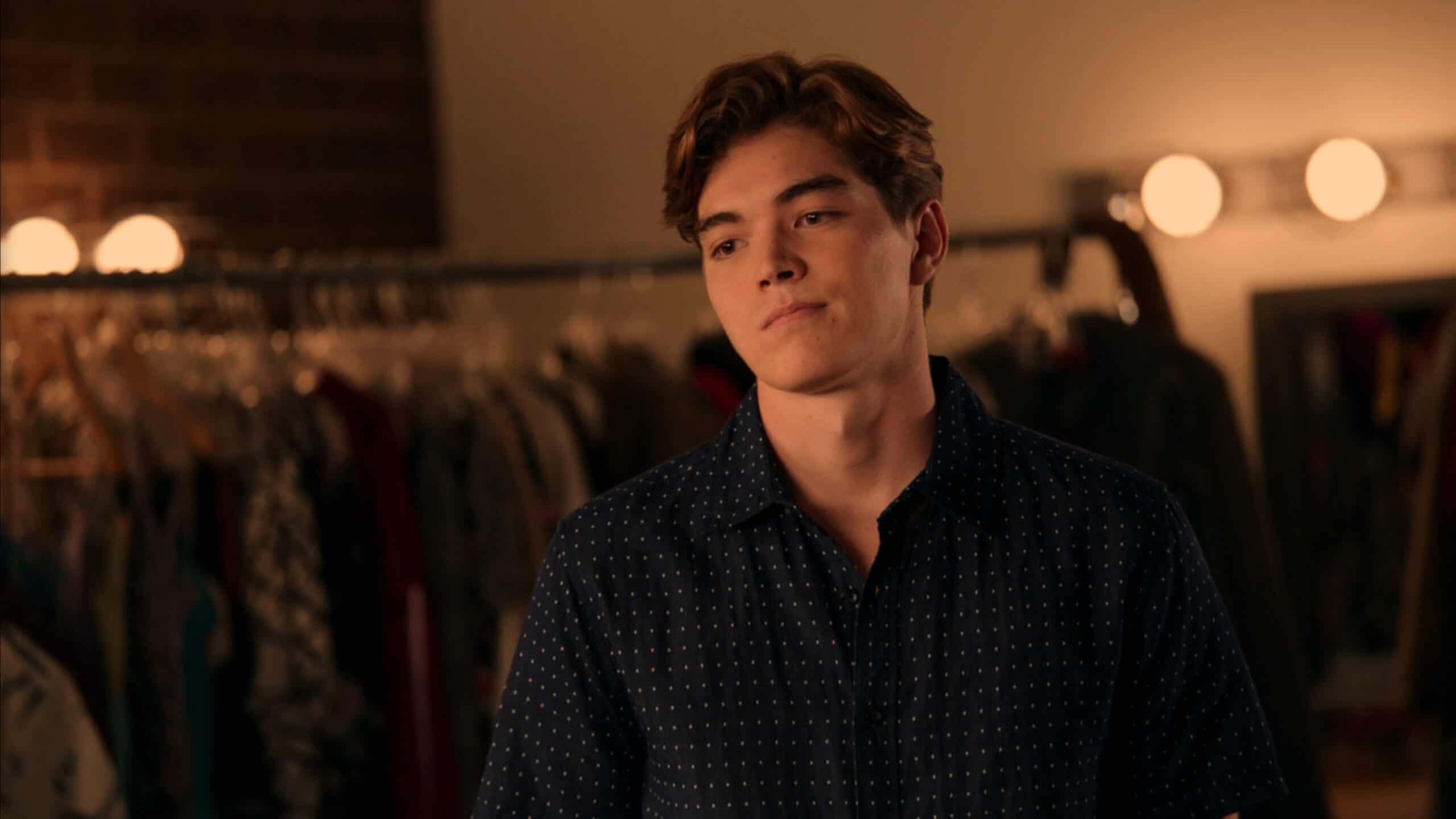 Mack is a child star who was on the show "Mark and Spark" for seven years and is now working on breaking away from that character by becoming High School Musical 4's new Troy Bolton.
Dani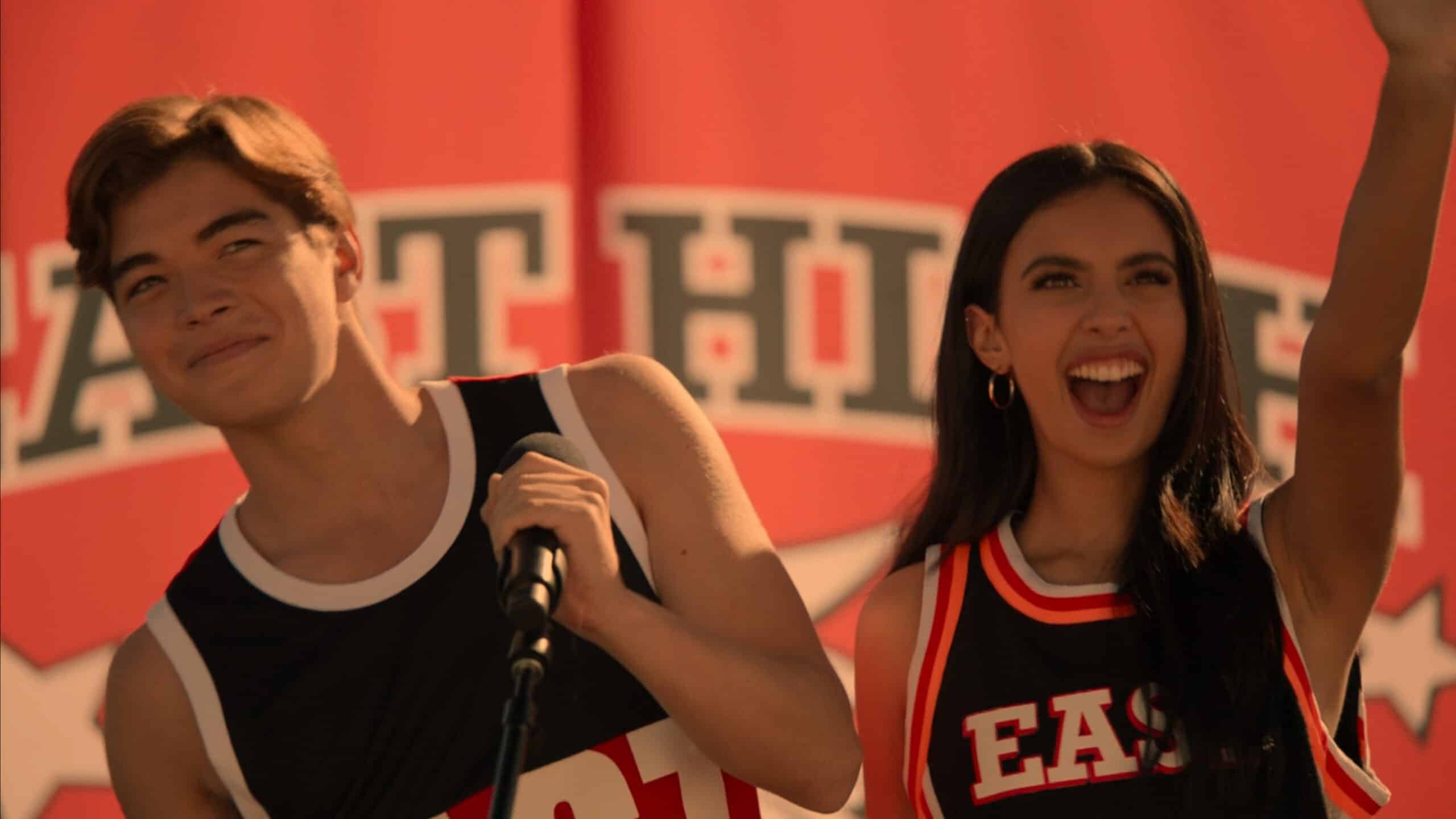 Dani is a Tik-Tok star who is making her acting debut and is a bit nervous about it.
Monique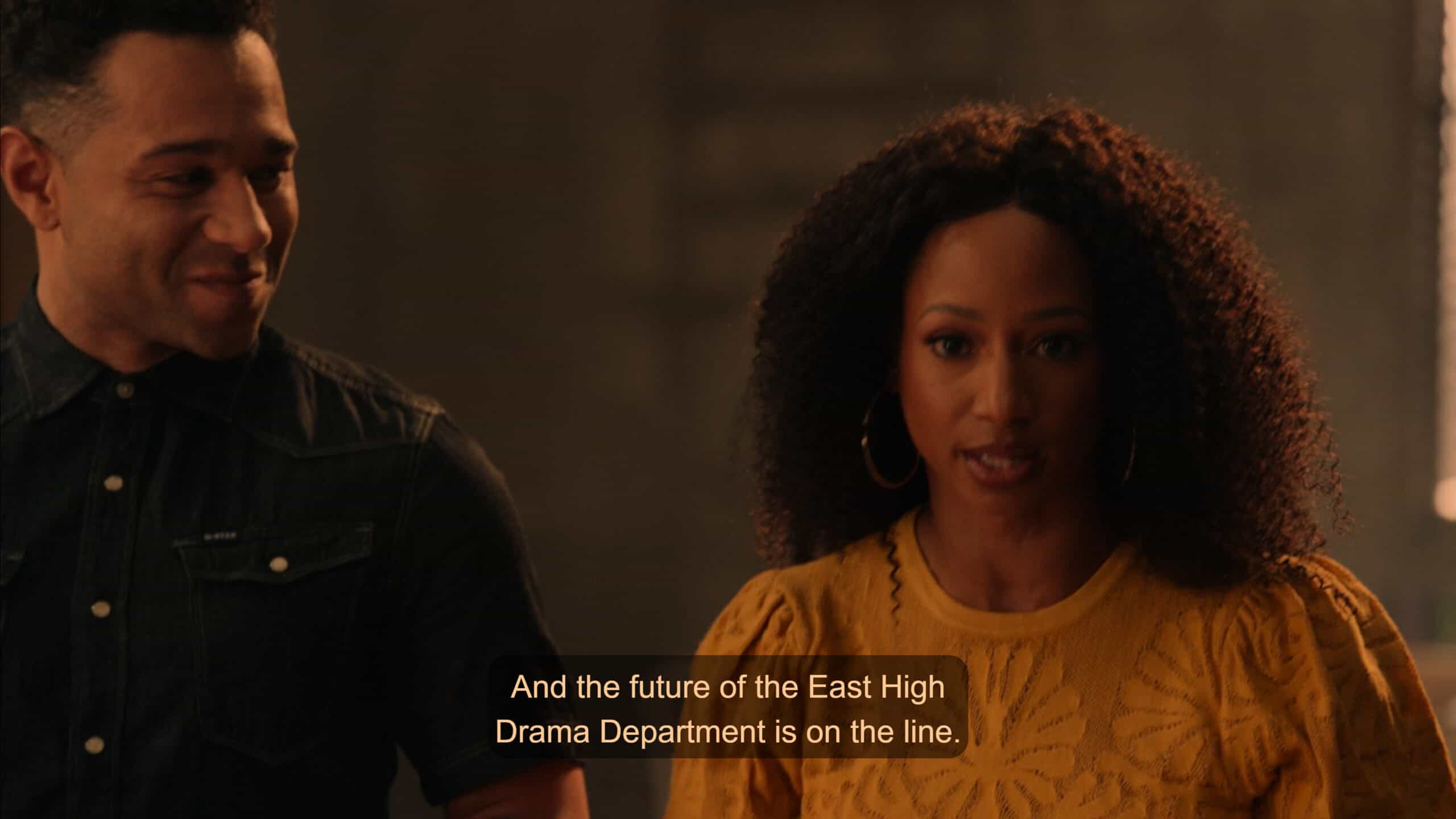 Monique Coleman plays herself, an alumnus of the High School Musical franchise.
Review
---
Community Rating:
---
Notable Performances or Moments
Gina and Ricky's Duet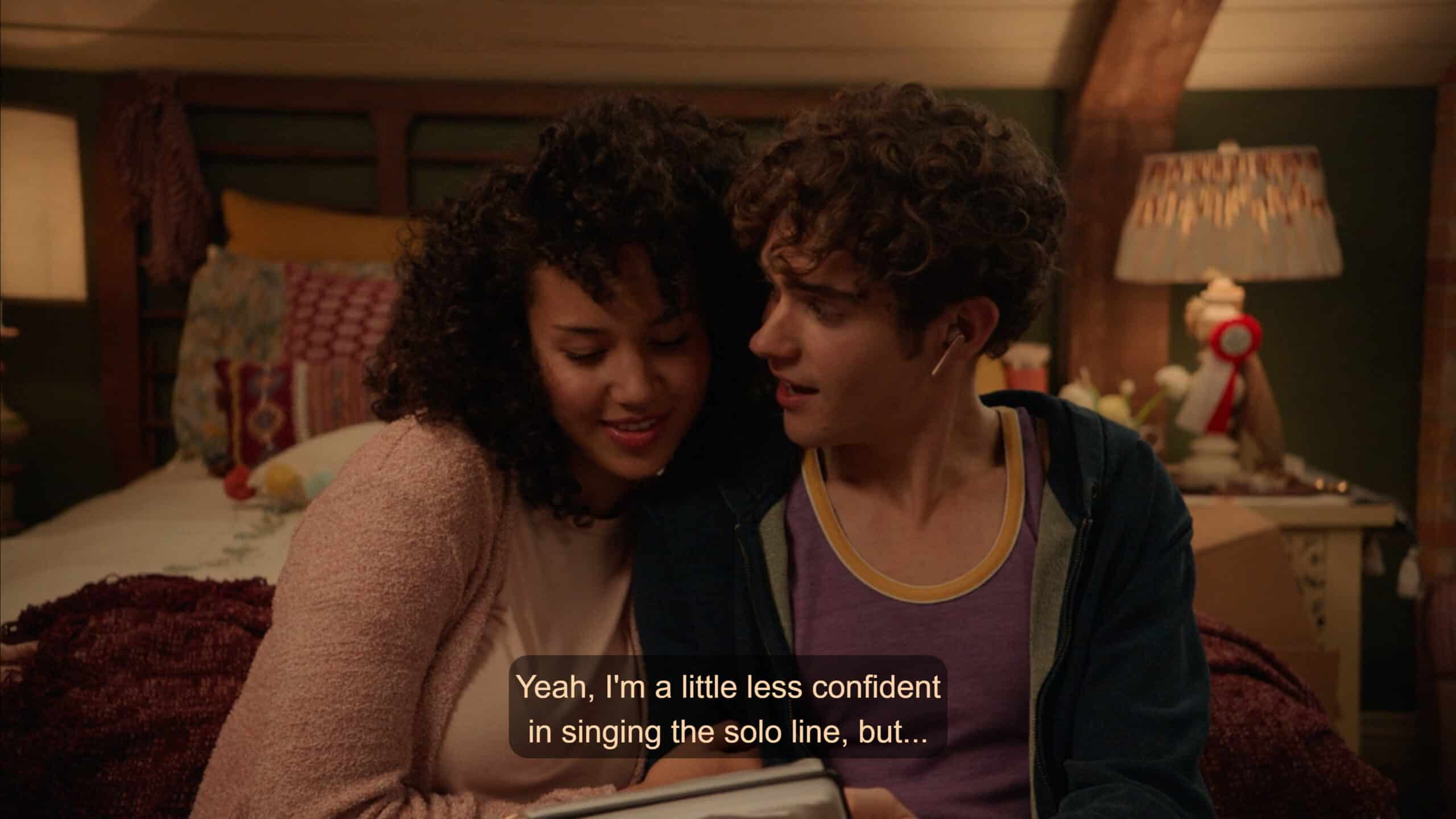 Generally, Gina hasn't had the best songs or lyrics throughout the entire series. It felt very, "Let's make her out to be a triple threat," even though Gina's actress wasn't necessarily equally talented in singing, acting, and dancing. But, one could submit, in her duet with Ricky, there has been an improvement. Maybe not enough to justify making an album and touring, but there is now enough evidence to say that, between the lyrics and song choices for her voice, any past criticism can't be all on her.
Highlights
Gina Having A Lead Storyline That Doesn't Completely Revolve Around Who She Is Dating
Gina's evolution on the series has long been the most intriguing since, beyond Sofia Wylie being a familiar face via "Andi Mack," she was also given the meatiest character. From being a transfer student competing with the lead character, her chemistry with Ricky, her relationship with EJ, the challenge of forming friendships while being a competitor, and more, Gina has been one of the most well-rounded characters given her potential.
However, increasingly the character was absorbed by the conflicts with come with dating, and while she had other things still going on, by season 3, she got trapped into the role of playing someone's girlfriend, with her ambitions playing second fiddle. Mind you, this was part of Gina 2.0, who wasn't as competitive, potentially to the point of being aggressive. Yet, in forming 2.0, it seemed Gina took a step back.
Enter season 4, and while she does have a secret relationship with Ricky, she is also focused on senior year on the horizon. Never mind, with her mom back, trying to honor the precedent she set forth as someone who could make an impact. Making it seem, once again, Gina is going to be a character pulled in multiple directions, having to utilize many facets of herself.
All The Storylines In The Wings
From Ashlyn and Maddox potentially being together, once they break up with who they are with; the question of whether Seb may ever reconcile with Carlos; will Ms. Jenn get to shine in this new High School Musical movie; and so much more, there are a lot of storylines for supporting characters worth noting. The only question is whether they'll live up to their potential.
Episode Directory
FAQs
Answers to some questions you may have regarding this episode:
Why Is The Episode Called "High School Musical 4?"
Because, it is announced they will be filming the 4th "High School Musical" movie – a focus throughout the season.
Where is Red?
Red is doing a semester abroad.
---
Follow, Like, and Subscribe
Community Rating: 0.00% (0) - No Community Ratings Submitted (Add Yours Below)
High School Musical: The Musical: The Series: Season 4/ Episode 1 "High School Musical 4" - Review Summary
Summary
The beginning of the end for "High School Musical: The Musical: The Series" has promise as its cast continues to shrink but focus on developing those who remain.
Plot and Dialog -

82%

Character Development and Performances -

82.5%

Visuals and Sound -

80%

Pacing -

81%

Value For Intended Audience -

83%

Gina and Ricky's Duet -

85%

Gina Having A Lead Storyline That Doesn't Completely Revolve Around Who She Is Dating -

84%

All The Storylines In The Wings -

81.5%
Highlight(s)
Gina Having A Lead Storyline That Doesn't Completely Revolve Around Who She Is Dating
All The Storylines In The Wings