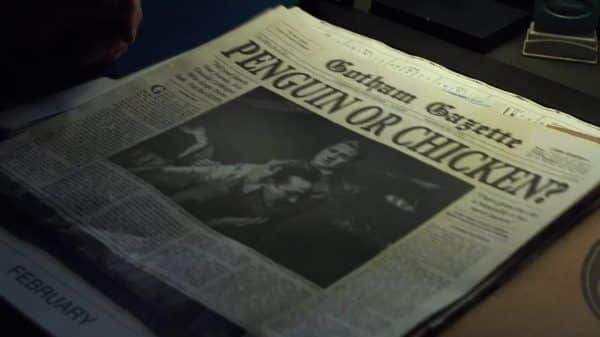 Gotham returns and there doesn't seem much reason to give be excited. Besides Jerome eventually coming back.
Pax Penguina: Gordon, Penguin, Jonathan (Scarecrow)
Penguin has once again taken control of Gotham and his newest plan to rule the underworld, yet be beloved by the people, is really taking control of crime. Meaning, unless you have a license issued by Penguin, you can't commit a crime. Which, per Penguin's negotiation with the mayor and commissioner, means that the GCPD can only get involved with those without licensing. Of which, naturally, Gordon has no fondness for. But, what can he do really? As always, he is the odd man out and as his peers look toward their job being easier, he decides to make it hard.
Luckily for him though, there are already flaws showing up in the system. Such as Jonathan Crane (Charlie Tahan) being taken by Grady Harris (Michael Maize) because he doesn't like this idea Penguin has come up with. So, he decides to use little Crane to strike fear into Penguin and his little lackey Zsasz too! Problem is, Harris' group gets set up by Jim in order to embarrass Penguin and, thanks to Ivy, without being coerced, Jim ultimately gets what he wants. Making the front headline of the news "Penguin or Chicken?" [note]Penguin gets sprayed with the fear toxin and sees Nygma[/note]
Growing Pains: Selina, Bruce, Tabitha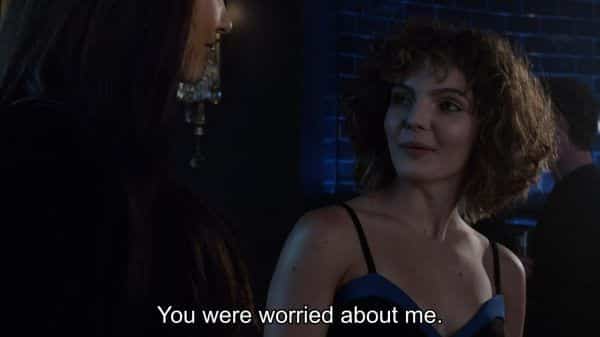 With this new license program, naturally, Tabitha has been avoiding it. After all, as retribution for all she has done, Penguin has taken everything from her. But, despite her fall from grace, Selina has stuck by her side and learned as much as possible. However, nothing really can prepare her to see Bruce again. Not to imply they are still very gaga over each other. That time has passed, for now. But there still remains some chemistry there which, with time, could possibly heat up once again.
Though that isn't Bruce's top priority right now. His masked avenger persona continues to be in development and with learning how the GCPD's hands are tied with Penguin's new system, he decides to do what the cops can't. Of which means getting the list of who has licenses from one Mr. Penn. A rather easy task, surprisingly. But while that was easy, with Bruce doing a stakeout and watching a crime happen on glass, he learns that as nimble as he has become, he still has so much to learn.
For, you see, he falls through the glass and between him and the GCPD calling out, the robbers are gone. Just leaving Bruce, his mask, and dozens of cops. So it should be fun to see how this affects the Bruce Wayne persona.
Highlights
Selina and Bruce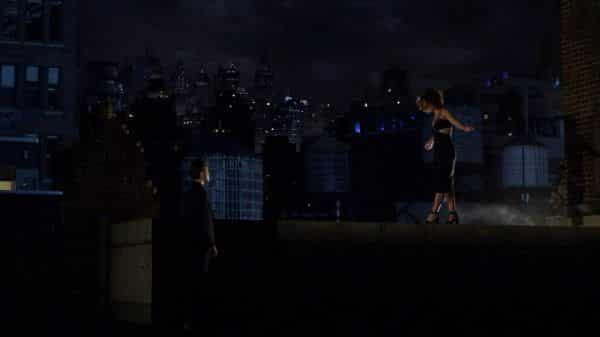 Perhaps the only thing that has ever been consistently good on this show has been Selina and Bruce's relationship. It pretty much is the sole thing which has kept Bruce interesting, especially as the show has forgotten about Wayne Enterprises, and has really shown how, next to Penguin, Selina is the glue which holds this show together.
Gordon Becoming Useless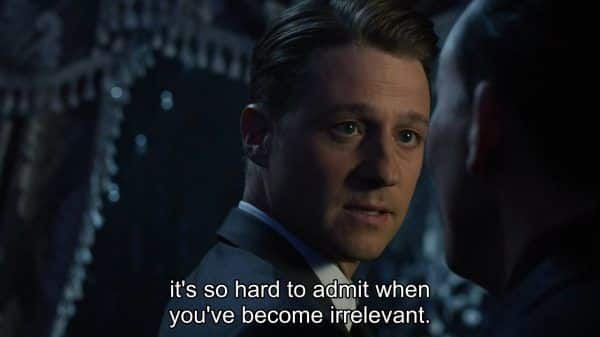 For Batman to come about, the old heroes have to become obsolete. In Gotham's case, that means Gordon no longer being the star hero and handing over the reins to Bruce. Something which surely won't happen overnight but considering Gordon lost his luster a long time ago, it feels overdue.
Not to imply Bruce at this point is ready to really command the show, but it could very well be his inexperience and vulnerability which could make Gotham exciting again. I mean, a long-standing problem with this show has been how Gordon often comes out on top and even when knocked down, there is just this vibe that you know it won't last for long. Never mind the fact that even when they tried to make him an anti-hero on this show, it just didn't work.
So with Bruce taking over, we can get that duality that Alfred has talked about. Us seeing the professional Mr. Wayne, a billionaire, and also the Dark Knight. Making me hope the attempts to show Gordon's dark side was just an experiment of how complex the show could make Bruce in the future.
The Fight Scenes
Specifically, Selina's was done quite good. It didn't come off as a WWE match and makes me really look forward to what may happen in the future.
Criticism
What Year Is It?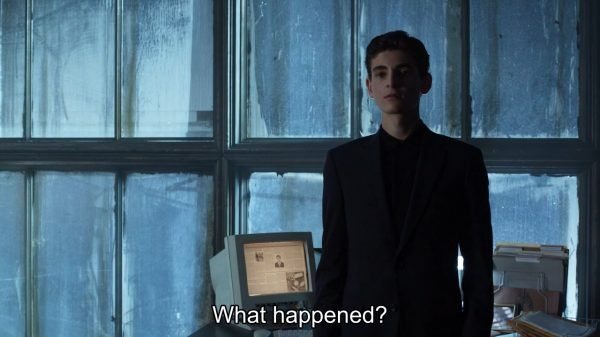 I've always questioned what year is it on this show and seeing a CRT really made that a thing worth questioning again. If only because I'm not sure if that monitor is supposed to show the lack of funding the GCPD has or if it represents the time period. But, also considering people have flip phones and I don't think we have seen a smartphone yet, does this mean we are in the 90s or early 00s?
On The Fence
Scarecrow As the Arc's Villain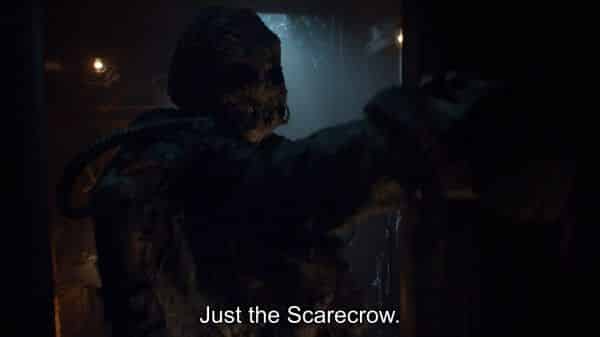 As we continue through Batman's villain archive, we find ourselves revisiting Scarecrow. Someone who is a bit otherworldly and mad, to the point it seems hard to say whether Penguin can give the usual boost he does to arc villains. For while Penguin has been sprayed with fear toxin, and surely will need a cure from Scarecrow, the two are so light and day that I can't fathom how the connection will be made.
Much less, in the long run, how interesting can Scarecrow be? Especially if Jonathan is fully gone and it is Scarecrow 24/7.