God Friended Me is the kind of show which likely will start strong but then mellow out as you get used to the touching encounters its lead makes.
---
Community Rating: 54.3% (8)
---
---
Network
CBS
Creator
Steven Lilien, Bryan Wynbrandt
Director(s)
Marcos Siega
Writer(s)
Steven Lilien, Bryan Wynbrandt
Air Date (Online(
8/31/2018
Genre(s)
Drama
Good If You Like
Productions in which the lead, due to a gimmick, finds themselves constantly attracted to strangers

You cool with the idea of god using a kid, through Facebook, to work their magic

You like sappy storylines

Noted Actors
Miles
Brandon Micheal Hall
John Dove
Christopher Redman
Cara
Violett Beane
Susan
Rachel Bay Jones
Rakesh
Suraj Sharma
The Introduction
Since Miles' mom died, when he was 8, his faith has been lacking. To the point he even calls himself an atheist and has a whole podcast dedicated to noting god is not real. One he even pitches to Sirius XM. However, one day god adds him as a friend on Facebook and, naturally, the request is deleted. However, God is persistent and eventually, Miles adds them and then one name after another pops up. No clear to do when it comes to any of these people, just do something.
For John Dove, the first one, it is simply not letting him kill himself but the second one, Cara, who seemingly will be the female lead of the show, maybe a love interest, it is much more complicated. If only because she is the segue to Miles reconnecting with his preaching father, and revealing to us that his faith was rocked because his mom went into remission, from breast cancer, and same day she got into a car accident.
But, to prove in some sense of a grand design, the nurse who took care of Miles' mom, Susan, is Cara's mom who she hasn't seen since she was 7. Who, for the last 6 weeks, after spotting her, she has feared talking to. Leaving us to see this show isn't just about grand design and restoring Miles' faith but also Miles acting as the hand of God to save, heal, and push people together.
Question(s) Left Unanswered
Did Miles have Rakesh hack Cara's information to find her? Why was she not a little more off-put by him showing up?
Criticism
There Is No Journey Here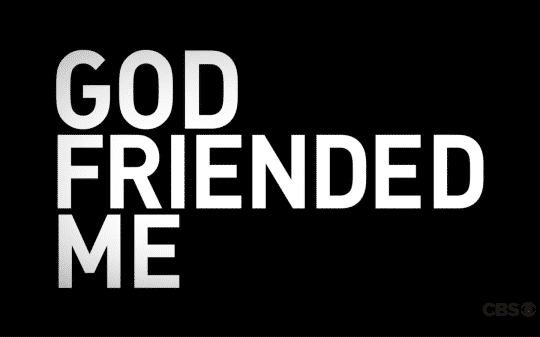 One of the main issues this show may face it that Miles is likable, a self-proclaimed atheist who really is just hurting, and he reconciles with his father in the first episode. With that, what is the rest of this show supposed to be about? Episodic stories about him showing the power of interacting with people beyond social media? Making them feel seen, loved, and important? Don't get me wrong, that's a beautiful thing. The problem is, network TV will stretch something like that into 18+ episodes. I don't know about you but I don't see anything offered here as something which can take 18 episodes to tell.
Leaving you to wonder, what is the fallback? Cara met her mom and seemingly they are going to get along fine. Rakesh found a nice Indian girl who he is happy with, so his momma, happy, he happy, everyone is happy. Which isn't to say people on TV should just be miserable bastards. It's just, with the premise of this atheist being coerced into becoming the hand of God, such a premise seems built more for a movie than a TV show.
First Impression: Mixed (Stick Around)
I know nothing positive or on the fence is said about the show, but it's because it has a premise which has a shelf life, the characters who seemingly will be the main ones, their main cruxes are handled in the pilot, and you know you'll eventually build up a tolerance to the sob stories. So while this show, by no means, should be seen as bad, it does feel like it is stretching out something more so made to be a movie, even a mini-series, then a TV show that has a huge episode order. One which, I'll admit, probably will be filled with a bunch of touching stories which will help me gauge is there enough water in my diet.
Problem is, like seen with The Good Doctor there are only but so many ways you can come up with bad situations for the protagonist to step in and either fix or alleviate. So unless this show decides to tap into the idea of how god lets bad things happen, and Miles is used to cause such things? Perhaps leading to a test of faith and a bit of darkness? I really can't see this show lasting past two seasons. Hence the mixed label for this show seems likable but just lacks a sense of longevity.
---
Follow Wherever I Look on Twitter, Like us on Facebook and Subscribe to the YouTube Channel.
---
---