Fleabag: Season 2, Episode 1 [Season Premiere] – Recap, Review (with Spoilers)
You might be wondering why Fleabag has a bloody nose. Well, let's just say she was on her best behavior until a certain ass pushed her.
---
Network
BBC One
Director(s)
Harry Bradbeer
Writer(s)
Phoebe Waller-Bridge
Air Date
3/4/2019
Introduced This Episode
The Priest
Andrew Scott
Images and text in this post may contain affiliate links which, if a purchase is made, we'll earn money or products from the company. Affiliate links and external links have an upward facing, superscript, arrow.
Catching Up With The Family: Godmother, Claire, Fleabag, Martin, Dad, The Priest
Fleabag makes it seem things have been uneventful, at least for her, over the last year. The cafe is doing well, she is avoiding her trauma when it comes to Boo, and is managing. Yet, for everyone else, something seems up. First and foremost, there is this Priest as the table who the Godmother brought around, which is strange. Second, Claire is clearly suppressing something, perhaps cheating on Martin, and Martin is just the jackass he usually is. Then, lastly, something weird is happening with dad. He seems a bit all over the place, and it seems the Godmother might be trying to hide it.
When Your Sister Needs You: Claire, Fleabag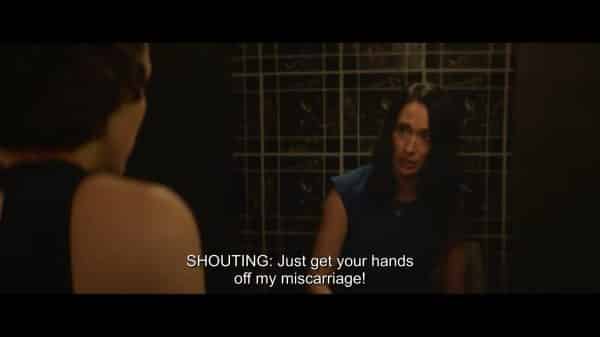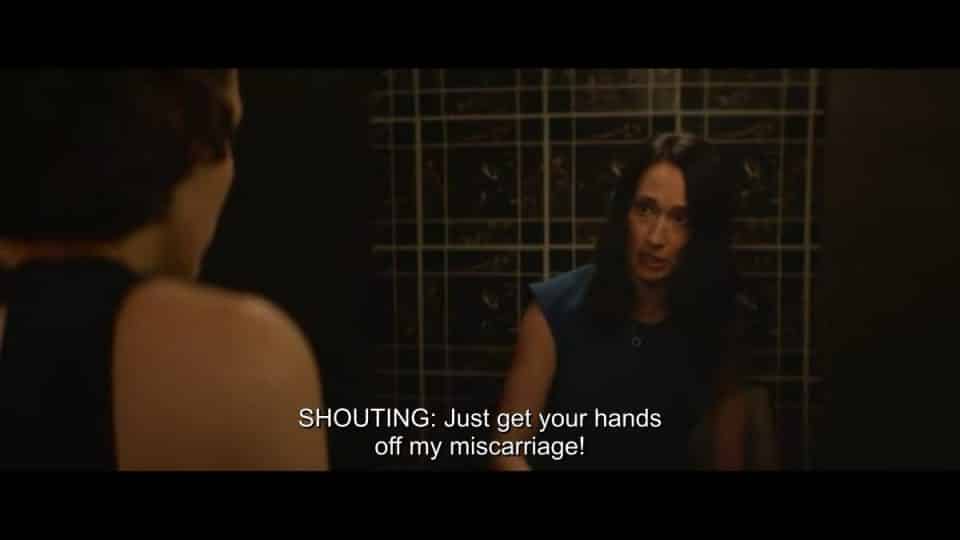 Despite how zen Claire is struggling to be, the truth is she is going through something horrible – a miscarriage. Something she is trying to hide, downplay, and not make into a big deal. However, Fleabag would rather her see a doctor and have things handled. After all, it's a major thing for a woman's body, and even if they haven't talked for a year, clearly all they will soon have is each other.
The Hot Priest & The Bloody Nose: Claire, Martin, Fleabag
But Claire is stubborn, so she decides to continue the dinner, and when things get weird, Fleabag pretends she is the one having a miscarriage to try and pressure Claire. However, Martin decides to make light of Fleabag's fake miscarriage and makes the unborn seem lucky, so she punches him, he retaliates, and a lot of people end up with bloody noses.
Other Noteworthy Facts & Moments
The Priest's parents are lawyers and alcoholics and his brother a pedophile which he recognizes the irony of, considering he is a Catholic priest. Also, it seems he is kind of into Fleabag or at least finds her interesting enough to talk to.
It has been roughly 371 days, 19 hours, and 26 minutes since season 1.
Collected Quote(s) & .Gifs
Maybe happiness isn't in what you believe but who you believe.
— Fleabag
Highlights
Lady Deadpool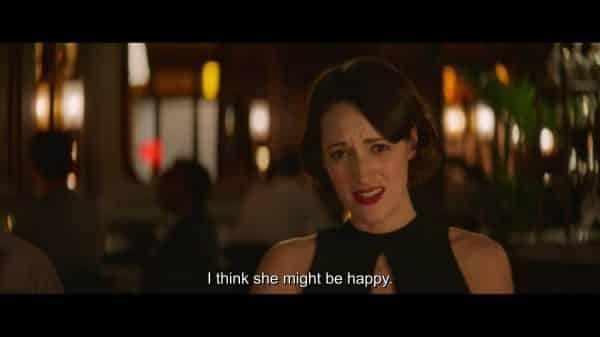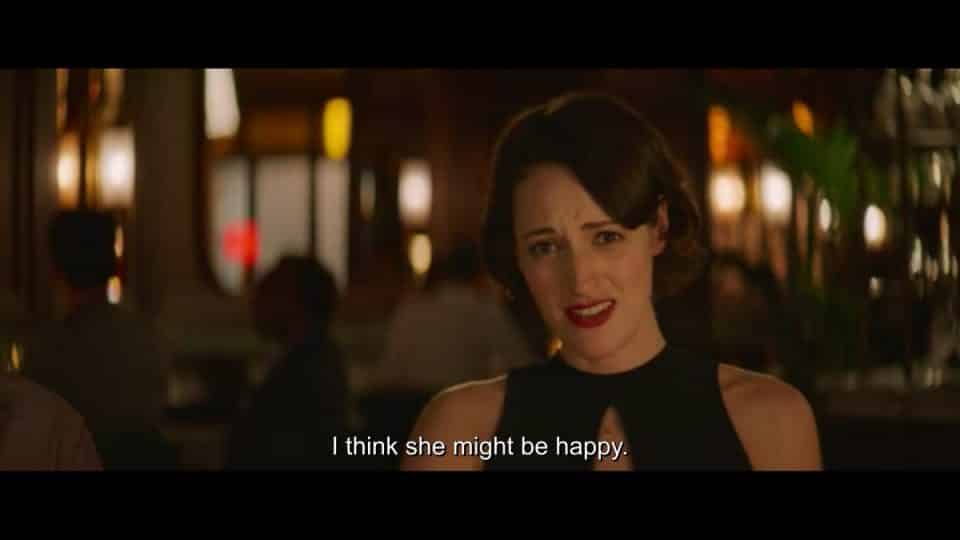 To me, it isn't so much what goes on with Fleabag's family, their associates, or her lovers – it's her breaking the fourth wall. Her one line comments, involving the audience, is what makes this show. Since, honestly, outside of her, most of the characters are forgettable or annoying. Not even in a love to hate kind of way but in the form of, like how she punched Martin, you wouldn't mind her slapping or punching some of the other characters. If only to give yourself a cathartic release as much as she gets.
Follow Wherever I Look on Twitter, Like us on Facebook and Subscribe to the YouTube Channel.