Fantasy Island: Season 1/ Episode 4 "Once Upon A Time in Havana" – Recap/ Review (with Spoilers)
Fantasy Island produces its best episodic story yet as a young Cuban woman learns more about her family's roots and what led to them leaving Havana.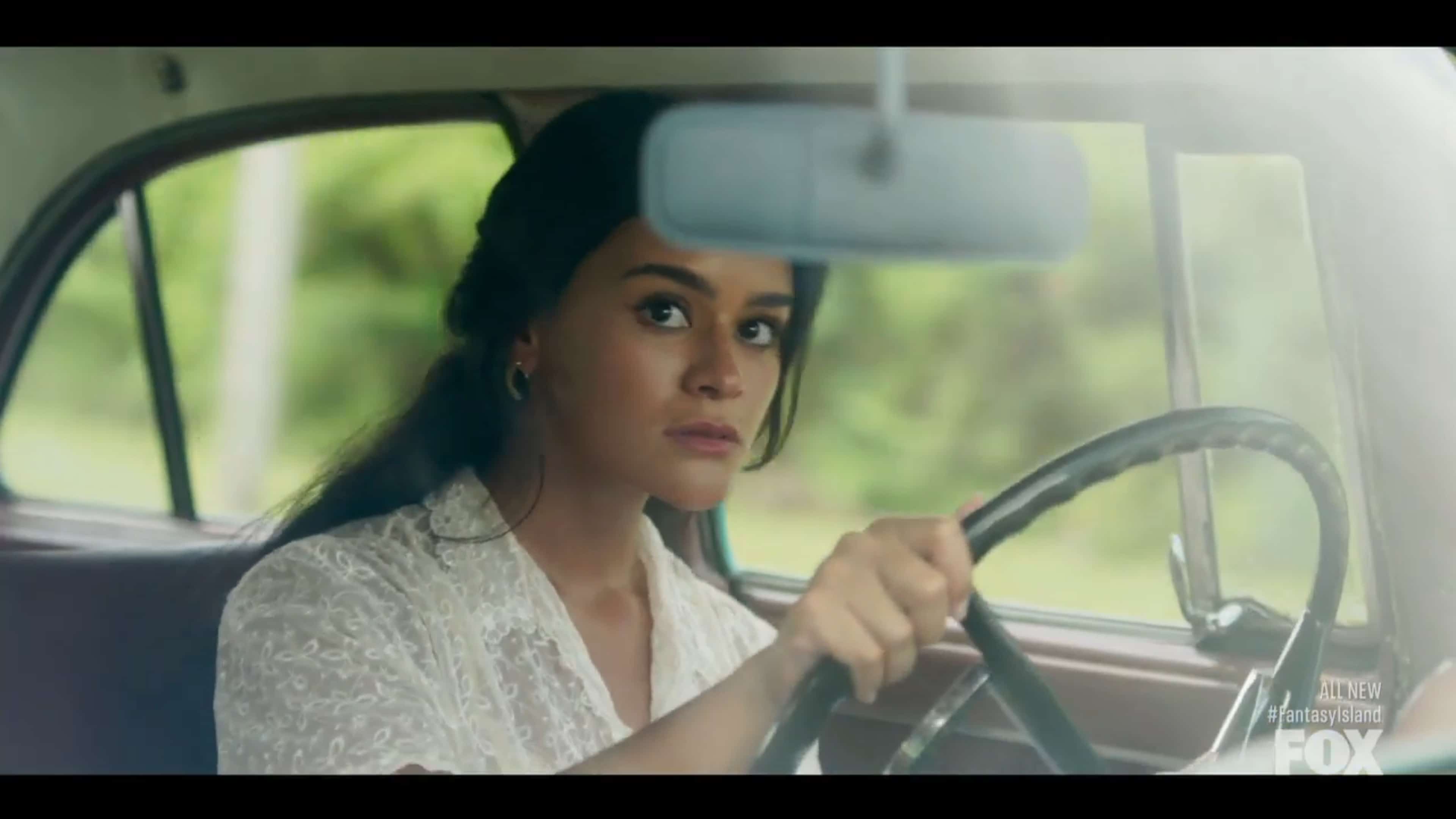 Fantasy Island produces its best episodic story yet as a young Cuban woman learns more about her family's roots and what led to them leaving Havana.
---
Aired
8/31/2021
Network
FOX
Directed By
Laura Belsey
Written By
Dailyn Rodriguez
Newly Noted Characters
Alma
Gigi Zumbado
Raul
Adam Irigoyen
Martino
Ektor Rivera
Lily
Liz Dieppa
Segundo
Daniel Lugo
Dr. Gina
Gabriela Z. Hernandez
Oscar
Modesto Lacen
Recap
Take Some Time Off –  Dr. Gina, Elena, Segundo, Ruby
While Ruby's original fantasy is over, it doesn't mean the Island isn't still trying to show or teach her something. Hence, while Elena heads to 1967 Havana, she pushes Ruby to interact with people and do more than assist her and then head to her room. This leads to her choosing a new drink for the bar, meeting Segundo, one of the grounds keepers, and, most importantly, Dr. Gina.
As shown in episode 1, when we met Ruby, something about women makes her look weirdly uncomfortable. We'd say it is because of repressed feelings, but it hasn't been confirmed yet. However, with Dr. Gina being the doctor for the resort and Ruby spraining her ankle and finding someone else who likes to read, something could blossom there. A friendship, at minimum, but maybe the ability for Ruby to explore her feelings towards women as well?
A Fantasy In Havana – Alma, Elena, Oscar, Martino, Raul, Lily
This episode's guest seeks to be free from her Cuban family, who doesn't support her music or how she lives her life. So, rather than undo their existence, and make her long for family, Alma is taken to February 11th, 1967, days before her great uncle and grandmother left Cuba for Miami. During those days, her infamous grandfather, Martino, was a musician, and she was raised to think he was a murderer and a philanderer.
However, the truth is, Raul is the one who murdered someone, a committee member of the communist regime at that, and Martino had Raul claim he cheated on Lily, Alma's grandmother, to make sure she'd leave with him. Hence the hatred for musicians, even if it was based on a lie. One that did give the family the ability to start over and do well in real estate but seemingly shunned the part music played in their lives in Havana.
Now, as for what Elena is doing? Beyond checking in, she periodically goes on a series of dates with a man named Oscar, who seems very familiar with Elena. Almost to the point of you wondering, while she may have left a fiancé behind for the Island in modern times, could anything have bloomed with this man? The answer isn't clear, but it seems through him noting they have had repeated encounters, she is definitely fond of him.
Reconciling The Past With The Present – Alma, Elena, Ruby
With understanding why her family became the way it did, Alma has a renewed love for them, and it seems, with Elena inviting her family to the Island, they have a new respect for Alma's skills. As a drummer, she learned technical skills growing up, but through her grandfather, it is shown she learned how to add soul to her music. And it seems bringing that soul of Havana to the present day, that may have led to reconciliation far easier than any conversation could have.
Things To Note | Question(s) Left Unanswered
Question(s) Left Unanswered
Did the Island bring Alma into her family's actual history, where she could potentially be remembered and could have interfered with their timeline, or does the Island's powers not go so far?
When it comes to Oscar and Elena, how did that start, and does Elena have friends like him throughout history?
What We Hope Happens Next
Ruby explore the life she didn't pursue with Dr. Gina
More about the life Elena left behind since she is so cagey about it
Collected Quote(s) & .Gifs
Sometimes going into the past is the best way to free yourself in the future.
— Elena
Review
---
Community Rating:
---
Highlights
A Quality Story
To me, Fantasy Island is at its best when it isn't being silly. This episode proves it for with deep diving into Alma's family, you got to have an emotional attachment and add in each actors' performance, and we got the best episode thus far. It even pushes the idea that, when the show isn't trying to be silly, or over the top beyond necessary, it does well.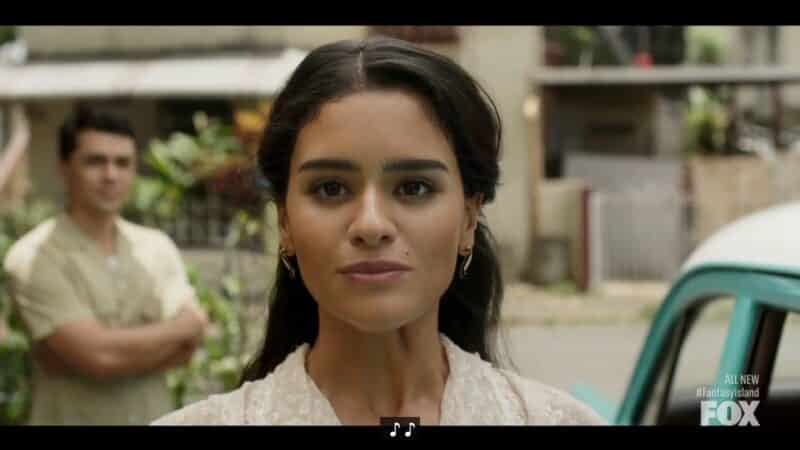 This makes me hope, despite how the preview looks for the next episode, things will only get better, or at least stay the same.
Ruby's Curiosity Back In Play
It isn't confirmed if Ruby suppressed bi-sexual or even lesbian feelings due to the times she grew up in, but this new lease on life seems to provide, and even push, for her to explore those feelings. Now, this isn't to say Dr. Gina and the woman we met in the first episode may reciprocate, but seeing stuff like this on network TV still feels so rare that it is hard to not get giddy about it. Especially considering Ruby is played by a Black woman, whose older demeanor adds a nice touch.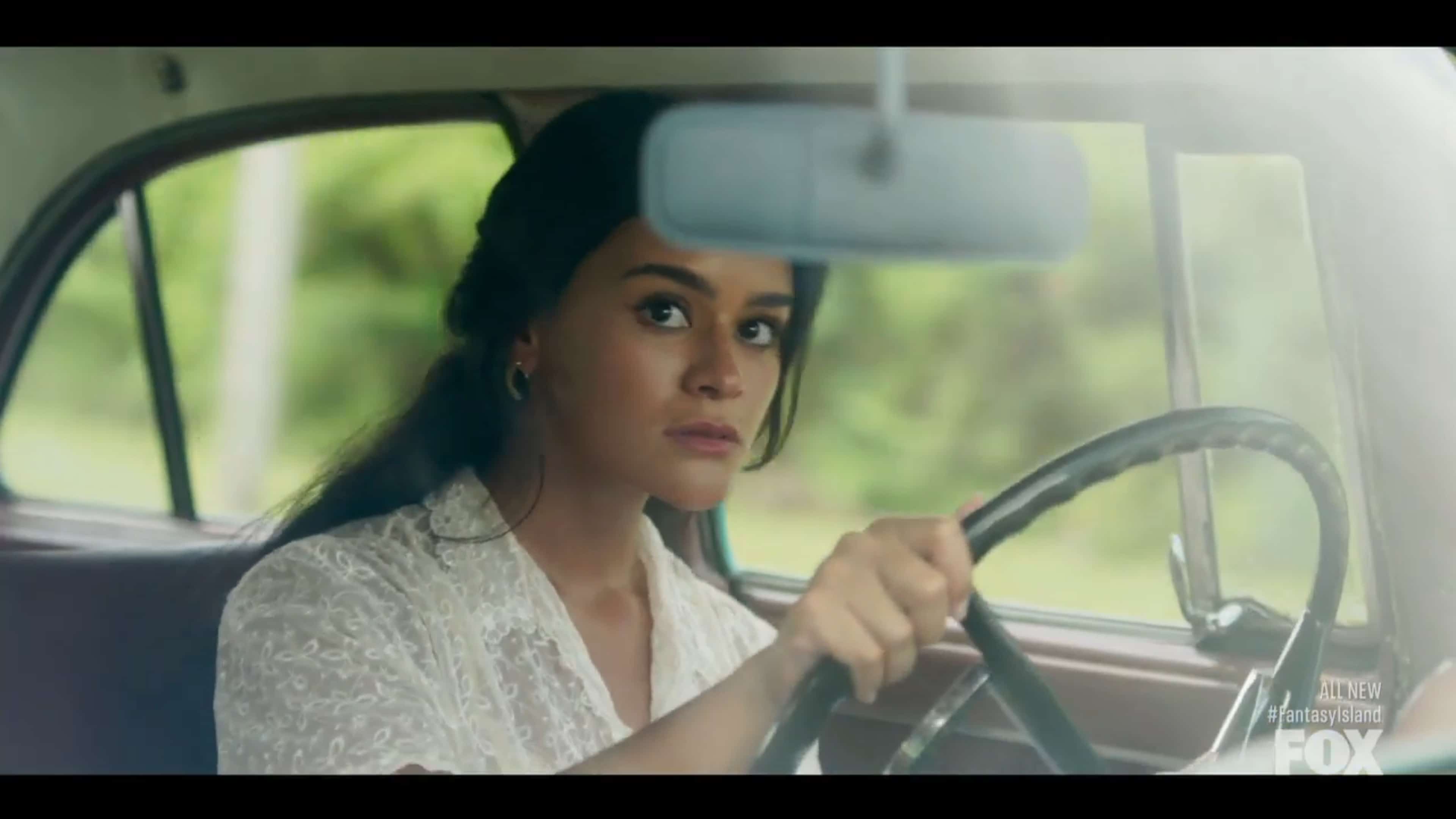 Fantasy Island: Season 1/ Episode 4 "Once Upon A Time in Havana" – Recap/ Review (with Spoilers)
Trajectory: Climbing
If Fantasy Island can craft more stories containing heart and soul like Alma's, it might just evolve into something beyond what it appeared. However, based on previews for the next episode, we're hoping that noting the trajectory as climbing isn't being said too soon.
Highlights
A Quality Story
Ruby's Curiosity Back In Play