Family Reunion: Season 1, Episode 9 "Remember Black Elvis?" – Recap, Review (with Spoilers)
With the kids learning their family history, thanks to Jade being shamed about knowing hers, so comes Cocoa and Moz wanting to do something which is a family tradition.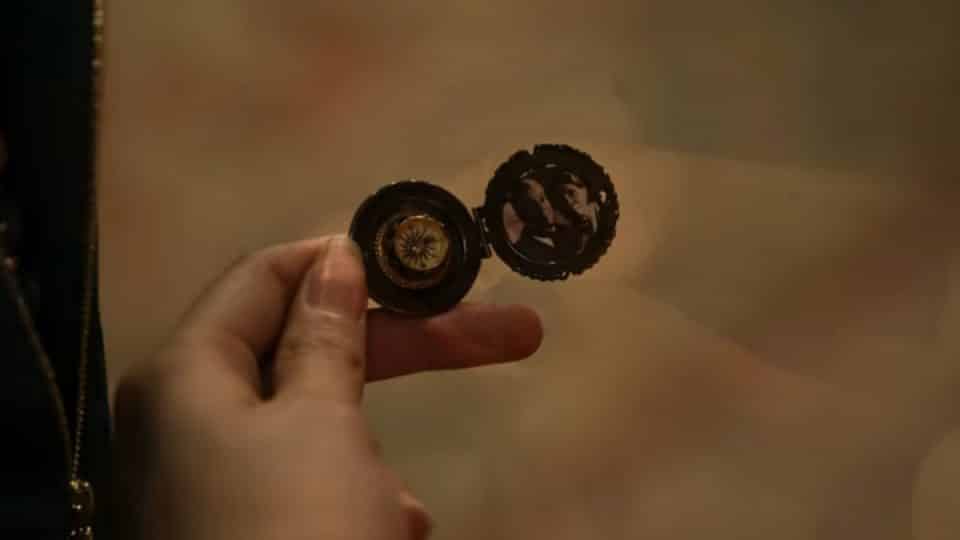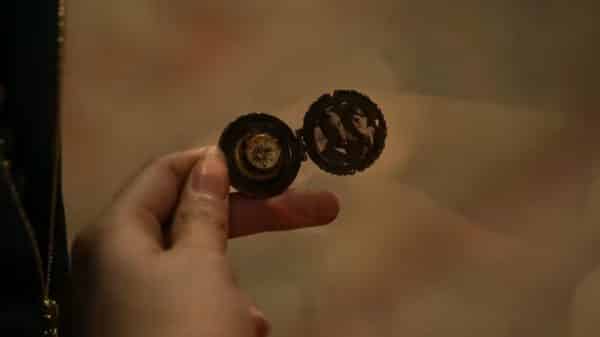 With the kids learning their family history, thanks to Jade being shamed about knowing hers, so comes Cocoa and Moz wanting to do something which is a family tradition.
---
Network
Netflix
Director(s)
Eric Dean Seaton
Writer(s)
Howard Jordan, Jr.
Air Date
7/10/2019
Introduced This Episode
Paul
Regi Davis
Debra Sue
Perri Camper
Francine
Rachel Ferrera
Solomon
Demetrius Hodges
Young Maybelle
Jordy Lucas
Young Amelia
Tyra Gabrielle Morrison
Tommy
Andreas Orrego
Young Jebediah
Noah Taliferro Spaulding
Fannie Joe
Ebboney Wilson
Images and text in this post may contain affiliate links which, if a purchase is made, we'll earn money or products from the company. Affiliate links and external links have an upward facing, superscript, arrow.
Recap
1852: Solomon, Fannie Joe, Amelia, Jade, Mikayla
Being that Jade has no boundaries, she took a locket which was in the family for 166 years, from Amelia's jewelry box, just because it went with her outfit. She gets checked for this by Mikayla, and as Jade tries to sneak it back into Amelia's jewelry box, she gets caught. This leads to Amelia offering to tell the history of the locket and all the kids coming into her room.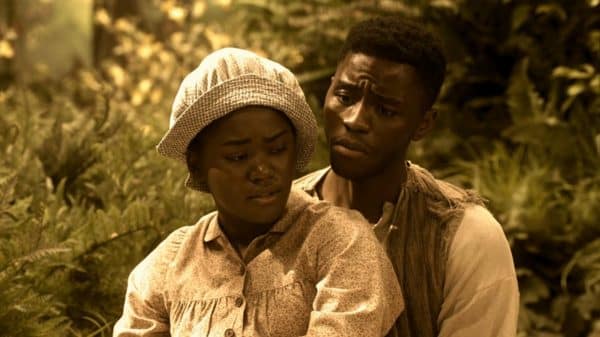 Leading us to 1852 and when the 3x great grandparents of the kids left the plantation they were on and ran north to avoid Solomon being sold to someone in Mississippi. However, they got away, after a 2-month journey, and ended up in Pennsylvania. There, they had their child Alice, and that locket was a gift from Solomon to his wife Fannie Joe symbolizing them finding each other no matter what.
1928: Francine, Tommy
Fast forward some years, the locket went to Fannie Joe and Solomon's daughter Alice, who then passed it down to Francine. Someone who was a dancer at the Cotton Club and almost lost the locket to some thugs. However, Tommy, the owner at the time, fought for her to get her locket back and with that courageous act, and some secretive flirting, since Tommy was white, they never minded the world and got married. Leading to Tommy possibly being disowned.
1966 Onward: Amelia, Maybelle, Daniel, Debra Sue, Moz, Cocoa, Paul, Jeb
Bringing us to how Amelia got that locket. Tommy and Francine didn't have kids so Francine gave it to Amelia when she turned 16, and within a year she almost lost it. How? Well, she went to a basement party Maybelle, and while dancing with Jeb, the locket was lost. Luckily, Jeb found it and returned it, but Paul, Maybelle and Amelia's dad, wasn't having this boy date his daughter. Though we know, eventually, he did get permission.
Now, as for how that ties to the present? One issue Amelia has with the way Moz and Cocoa got married is that they didn't jump the family broom. They had a Vegas wedding, not a church one, so they couldn't do things the traditional way. So, after the kids push them to, moz and Cocoa begin plans for a renewal of vows.
As for Daniel? Well, let's just say as long as he lives in Columbus, he may not jump that broom. At least, if Debra Sue is still around for if she isn't the one, she may cut him.
Other Noteworthy Facts & Moments
The land that the house sits on is the same the plantation Solomon, and Fannie Joe were enslaved on.
Question(s) Left Unanswered
How did the house come into the family?
Review
---
Community Rating:
---
Highlights
A Family History Lesson/ The Importance of Elders
For some, possibly many, Black folk, our history, personal history, isn't known. Reasons include missing parents, grandparents long past, no wedding books, written history, or anything like that. So outside of the shared Black experience and claims of Martin Luther King, Jr. and Malcolm X, some of us don't know anything beyond who our parents are or were. Which is why your elders are important. They hold history beyond your parents and come from a generation when family was a bigger thing. Where what little they had, like a necklace, meant everything and while you may not see many walking around with heirlooms, such things marked major events that outlived the giver and receiver.
Which is all to say, while Amelia can be extra a whole lot of the time, and overzealous with her borderline religious fanaticism, she is an essential part of the family, and we were given one of the many reasons why.
Low Points
Joking About Domestic Abuse When It's A Man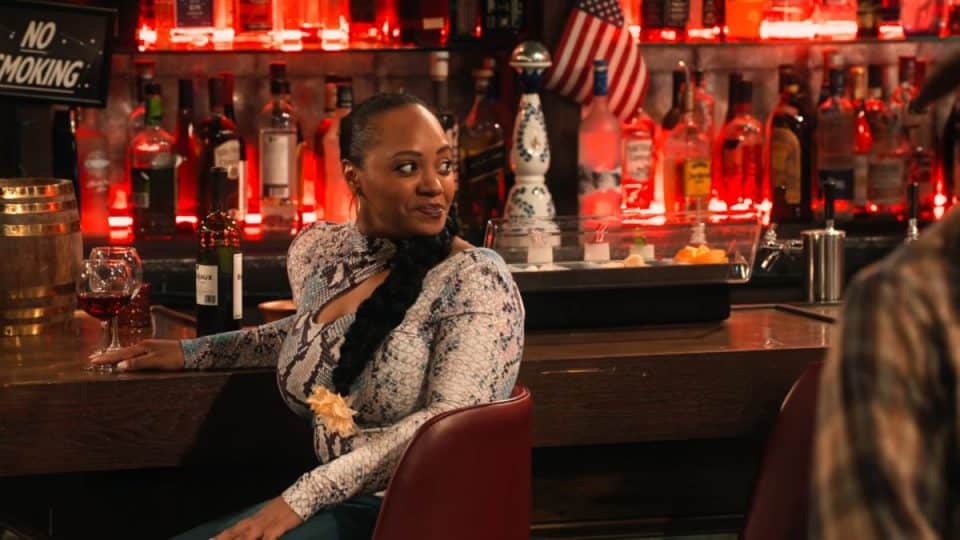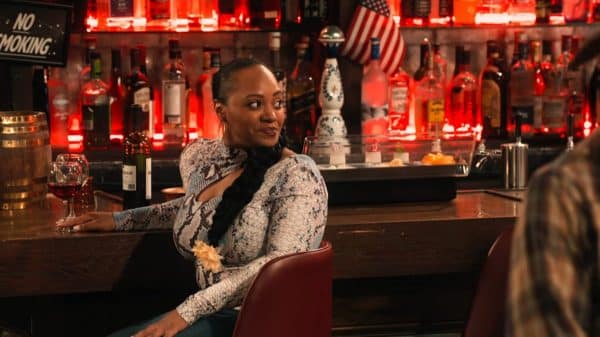 I get Daniel is a basic joke of a character, but how light-hearted and comical him getting 36 stitches was handled was a shame. Especially since there was just an episode on toxic masculinity. So making jokes about a man who was subject to stalking and violence, it's disappointing.
Follow Wherever I Look on Twitter, Like us on Facebook and Subscribe to the YouTube Channel.
[ninja_tables id="37158″]
A Family History Lesson/ The Importance of Elders - 95%
Joking About Domestic Abuse When It's A Man - 60%