Family Reunion: Season 1, Episode 7 "Remember The First Day of School" – Recap, Review (with Spoilers)
The kids finally head to school, and most of them are quite happy, except Jade who hates the conservative dress code.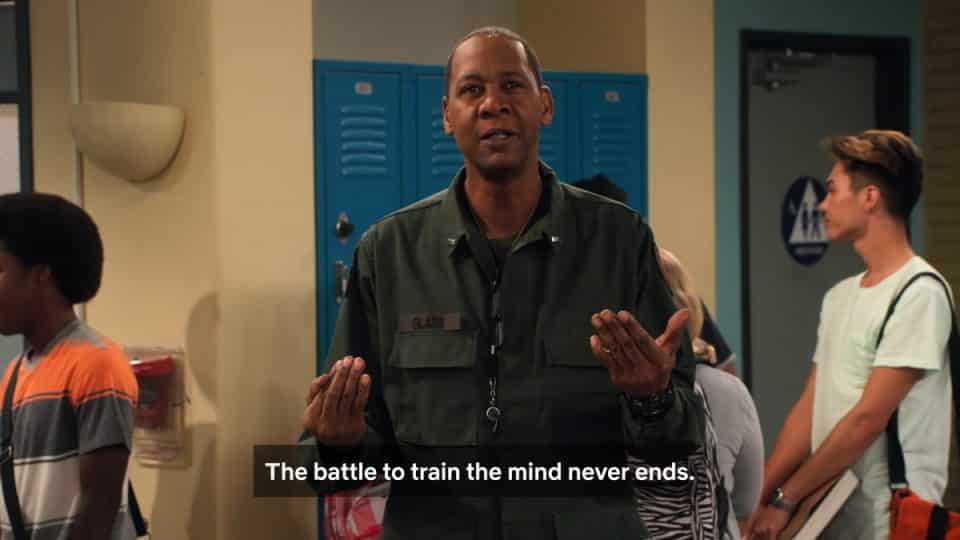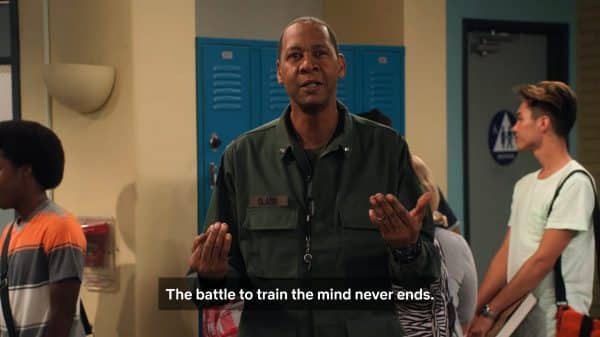 The kids finally head to school, and most of them are quite happy, except Jade who hates the conservative dress code.
---
Network
Netflix
Director(s)
Eric Dean Seaton
Writer(s)
Taylor Vaughn Lasley
Air Date
7/10/2019
Introduced This Episode
Principal Glass
Mark Curry
Brooke
Akira Jolie Akbar
Missy
Delon Shaw
Images and text in this post may contain affiliate links which, if a purchase is made, we'll earn money or products from the company. Affiliate links and external links have an upward facing, superscript, arrow.
Recap
It's A Wonderful Life: Brooke, Mazzi, Shaka, Moz
For the longest time, Mazzi hasn't been the tallest or best student in his class. So with being accidentally held back a grade, he is quite excited. He gets to be the star pupil and feel good about himself. Unfortunately, this doesn't last more than a week since Moz finds out and pushes him to accept he belongs in 5th grade.
As for Shaka, he too is enjoying the movie but not because of his class but this girl name Brooke. From what it seems, she is a gamer like him, stylish like him, and he sees them as a match. Something his mother agrees on.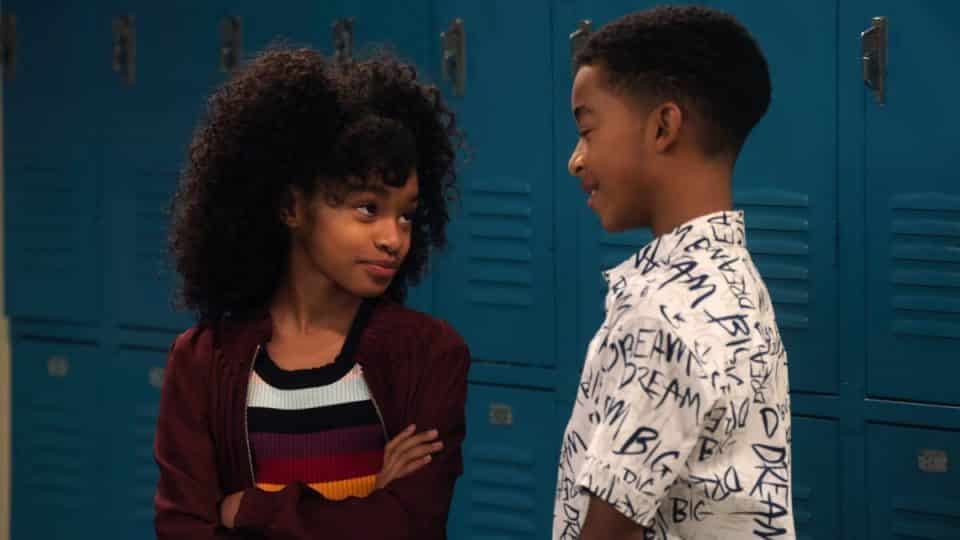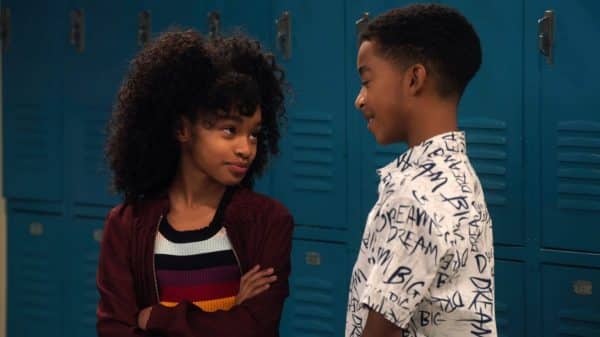 This Is The South: Missy, Mikayla, Jade, Principal Glass
With it being the first day of school, naturally, Jade wants to make a good impression. Which with her, since folks like Mikayla won't let her live, can only be done with fashion. Problem is, the Principal, Principal Dana Glass, is former military and strict. So between Jade's bare shoulders, Mikayla's legs and Jade's friend Missy wearing something form-fitting, they all get in trouble.
How The South Was Won: Missy, Makayla, Jade, Principal Glass, Amelia, Cocoa
Which leads to Jade protesting with the girls and Cocoa joining since she doesn't support the rules. Rules that Amelia is very confused about, in terms of why is there such a fuss. So, Jade explains that Amelia's fight was for civil rights, and Jade's is for an equal dress code to the boys. For some wear A-shirts in class, which show a lot of skin, adorn form-fitting shirts, and it seems for them just not showing their butt crack is the minimum.
Leading to Amelia, while not necessarily supporting the cause, supporting the right to protest. Making it so Principal Glass is forced to speak to the school board about a possible change.
Question(s) Left Unanswered
Assuming the kids all go to the same school and are all under Principal Glass, didn't Ami violate school dress code policy? Or does it only apply for the 9 – 12 crew?
Where does Ava and Drew go to school? We didn't even see them during the protest.
Did Jade meet Missy before the first day of school? They were very chummy.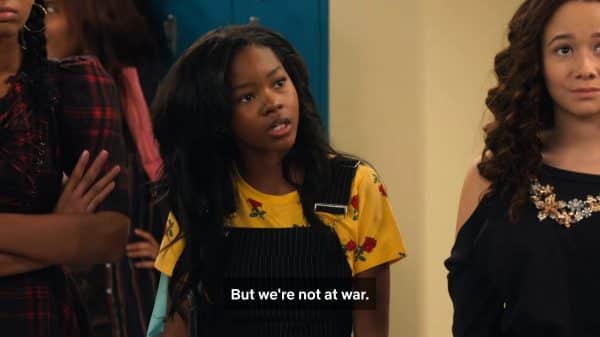 Review
---
Community Rating:
---
Highlights
Jade's Fight For Equality
As shown in a series LadyLike does on YouTube, school dress codes for girls are ridiculous. Which is why you have to appreciate Family Reunion bringing it up for a lot of the dress codes contribute to this idea that men, and boys, can't control themselves so women should be oppressed. Something we see, in a small way, by the joke Mikayla makes which makes it clear the boys support isn't because they want to be allies.
But, the point is, just as things have changed from girls barely being able to show their ankles, it has been proven education won't stop if the girls get to be fly and comfortable. Unless someone else harasses them or makes them uncomfortable.
Shaka Has A Little Girlfriend
It's just cute to me Shaka has a little special friend. Especially one that is a gamer but isn't some stereotypical nerd. Brooke clearly has a sense of humor, is fly, and has diverse interest. Be it video games or her sneaker collection.
Mikayla Bringing The Blackness
I missed Mikayla. She was one of the reasons I had so many high hopes since I thought, as much as this would be a family program, it would also challenge a few things. Not like Black-ish, which usually focuses on Dre and Bow's situations, but more so what kids from Ami to Jade's age go through. Be it not being seen, or feeling, Black enough; the culture differences, and things of that nature. Which hasn't happened, unfortunately, but Mikayla brings hope in the form of dropping names and knowledge.
Follow Wherever I Look on Twitter, Like us on Facebook and Subscribe to the YouTube Channel.
[ninja_tables id="37158″]
Jade's Fight For Equality - 85%
Shaka Has A Little Girlfriend - 84%
Mikayla Bringing The Blackness - 86%