Euphoria: Season 1, Episode 3 "Made You Look" – Recap, Review (with Spoilers)
While Kat is focused on this episode, Rue going from a blissful manic to an outright depressive state eclipses her episode.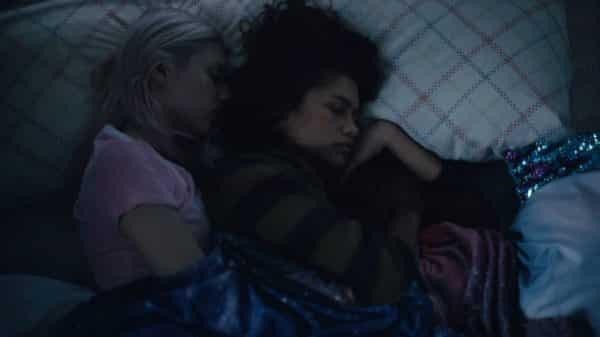 While Kat is focused on this episode, Rue going from a blissful manic to an outright depressive state eclipses her episode.
---
Network
HBO
Director(s)
Sam Levinson
Writer(s)
Sam Levinson
Air Date
6/30/2019
Images and text in this post may contain affiliate links which, if a purchase is made, we'll earn money or products from the company. Affiliate links and external links have an upward facing, superscript, arrow.
Recap
Sexuality Is A Spectrum: Nate, Kat, Maddy, Jules
Nate is texting Jules a lot, and while Maddy doesn't catch him doing so, and can't find the app on his phone, she does see a whole lot of d**k pics which may not be Nate's. Leading to her confiding in Kat and while Kat may push the idea sexuality is a spectrum, she isn't the best at calming Maddy's nerves.
Things On A Positive Swing: Kat, McKay, Cassie
McKay and Cassie are going strong after they spend a week together at the college McKay goes to. Heck, they even exchange saying they love one another. Leaving you hoping we aren't building up to a big breakup or Cassie possibly getting pregnant.
But, trying to keep things on the up and up, we learn a lot about Kat this episode. For example, she is very much into fan fiction, and on Tumblr, she has 53K+ followers. Many of which came from her story about Harry Styles and Louis Tomlinson being lovers. A post which got her 184,000+ notes.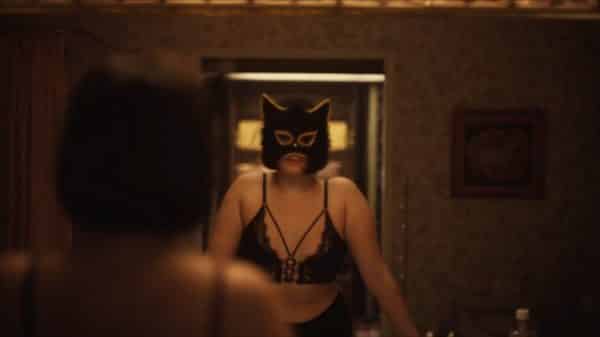 Though, while popularity online is cool, what Kat really wants is the same popularity in person. Which, thanks to that unfortunate sex tape, she has obtained in a way. Well, maybe not at school the way she could want, but at least now people are noting her physical appearance is attractive. Leading to her making new videos and even finding herself with a fan. Mind you, one which is a bit offputting, but he pays to be humiliated by Kat and who can turn down hundreds of dollars? Especially when you aren't working hard and may have found a career path.
You Can't Do What You Did & Leave Me Like This: Jules, Rue, Ali, Fez
Rue is falling in love with Jules and, unfortunately, Jules doesn't realize it. Making her falling for "Tyler," accepting d**k pics, asking Rue to help her send semi-nude pics, all a bit much. Add in Jules threatening their relationship if Rue doesn't stop doing drugs and getting mad when Rue worries about her safety, it really puts Rue on edge. After all, there is nothing worse for an addict to get clean for anyone than themselves.
Case in point: In the heat of the moment, Rue kisses Jules, and with her believing the feelings aren't shared, she flies out of there. Now, mind you, she has been taking some of Jules' dad's pills, but not getting messed up as she once did. However, with feeling a tinge rejected by Jules, she wants real drugs from Fez. Problem is, after that situation with Mouse and the fentanyl, Fez intends to step back from Rue. Meaning, he does not want to be her dealer anymore, possibly even her friend, and she lashes out hard for him pushing her away like that. In fact, she reminds him that he is a high school drop out who seems to deal to kids and teens in the area exclusively, and is the reason she is so messed up.
But, with him cutting her off, and Rue not desperate enough to seek out Mouse, she instead calls Ali – someone who also goes to Narcotics Anonymous and clocks Rue for using again. Which, with him seeming like the last person who cares, and she won't feel guilty around, she calls him. Leading to them setting a date to go get some pancakes.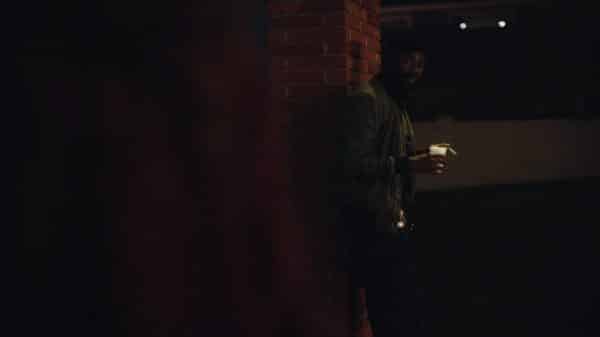 Question(s) Left Unanswered
Did Jules have dinner at Rue's house yet?
Taking note sexuality is a spectrum, should we consider Rue bi, pan, or just plain queer and move on?
Has Rue's mom dated, at all, since her husband died?
Highlights
Protect McKay and Cassie At All Cost
There is something too pure about these two, and I am so scared by Cassie's episode, episode 7, something bad is going to happen. Be it a rape scene, McKay getting beaten up for being with a white girl, something that is going to be shocking and devastating. For there is just something which feels way too good to be true about these two.
Put Some Respect On Zendaya's Name
I remember either Viola Davis or another actor saying they took roles to gain experience, whether the film, short, show, was good or bad. Yet, on her appearance on Desus & Mero, Zendaya noted that she waited and pursued through scripts sent to her since, while she loves to act, it isn't like she is desperate for money either. Lest we forget, her income is diverse.
So the fact she chose this of all things? GENIUS! For whether we're talking about Rue's interactions with Jules, or that Fez scene, you'd think Zendaya's come up was of a Natalie Portman or Dakota Fanning variety. Thus really pushing the idea that all of our low expectations for Disney alumni might actually be uncalled for. Unless Zendaya is just an exception.
How Devastated Fez Looked Denying Rue Drugs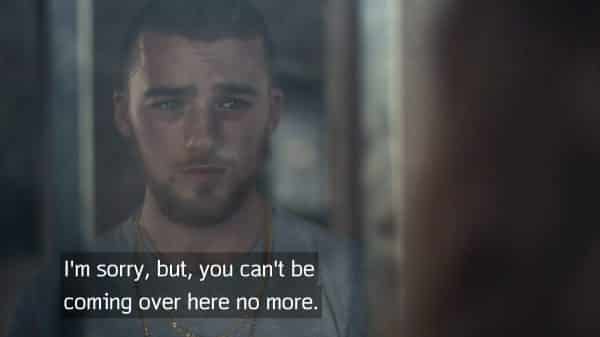 While Zendaya doesn't suck all the air out of the room and make for a selfish scene partner, arguably her presence lingers even when she isn't in a scene. Making it so, for many members of the cast, they are dealing with being in her shadow. There are two exceptions to this. The first one is Rez who, with his sad puppy dog eyes, nearly matches in silence the vitriol Rue has in her rage. Which is probably why Fez, for two weeks now, is the one people can't wait to see featured in an episode.
#euphoriahbo #feeleuphoria We've gotten Kat, Nate, Jules is the next episode, and Cassie will be featured in episode 7. Who do you want to see featured in episode 5 of #Euphoria?

— Wherever I Look (@Wherever_I_Look) July 1, 2019
Ali Calling Rue Out
I don't want to be one of those people who make it seem lacking a father figure ruins a person's development, but arguably Rue's dad dying was a major catalyst. So with Ali coming into the picture, and representing exception #2, I can't wait to see him be the father figure Rue lacks. Especially since this is kind of his redemption, for he isn't raising his kids. So to see him bond with Rue, maybe become her sponsor, already is stirring up my emotions.
On The Fence
Rue Stole Kat's Episode
While we learned a lot about Kat, I feel that Rue stole any and all of her thunder. Unlike the Nate episode, Rue wasn't around and hanging back a bit, she was a full force like episode 1. Which does make me wonder, as we focus on the less volatile characters, or those who aren't in Rue's inner circle, will they be allowed the space they need to be great? Much less, considering many of the actors are nowhere near Zendaya's profile, be allowed to have a moment so their star power can grow?
Follow Wherever I Look on Twitter, Like us on Facebook and Subscribe to the YouTube Channel.
[ninja_tables id="36638″]
Protect McKay and Cassie At All Cost - 85%
Put Some Respect On Zendaya's Name - 95%
How Devastated Fez Looked Denying Rue Drugs - 89%
Ali Calling Rue Out - 88%
Rue Stole Kat's Episode - 75%
---
Follow, Like, and Subscribe
Community Rating: 0.00% (0) - No Community Ratings Submitted (Add Yours Below)