Double Cross: Season 2/ Episode 3 "Beck and Call" – Recap/ Review (with Spoilers)
With Detective Ryan and Robin hell-bent on the Cross twins paying for what they've done, can Eric and Erica find a way to keep safe?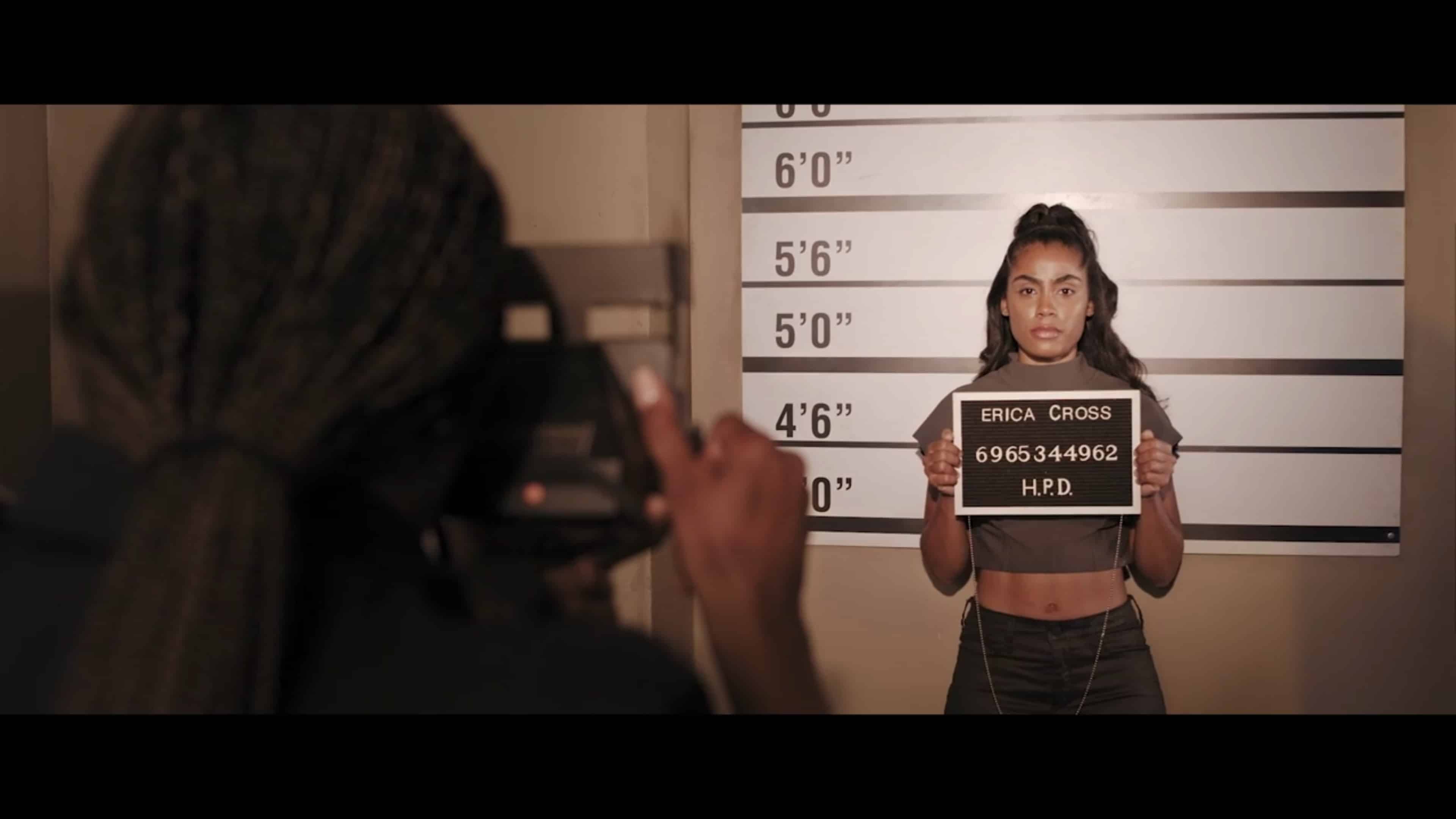 With Detective Ryan and Robin hell-bent on the Cross twins paying for what they've done, can Eric and Erica find a way to keep safe?
---
Director(s)
Gill Nelson
Writer(s)
Christel Gibson
Aired (AllBlk)
1/21/2021
Introduced This Episode
Michelle
Chasity Saunders
This content contains pertinent spoilers. Also, images and text may contain affiliate links, which, if a purchase is made, we'll earn money or products from the company.
Recap
The Infighting Continues – Brian, Robin, Imani
Robin and Imani's power struggle shows no end in sight, but Imani does show she may have laid the groundwork that makes her win inevitable. From recruiting a girl easily, to having one shoot herself on command, it seems she holds all the power, and Robin is just barking. However, with him undermining both, when it comes to Brian, it shows that while the women Mother raised may listen and be easy to command, the men mother raised are not.
But when you consider the men are allowed to have sex with any of the women Mother raised, what can you expect?
Ex-Lovers Don't Have To Mean Ex Friends – Michelle, Erica, Eric
With now having the only evidence that could put her away, Erica wants to go back to her normal life. No running, no hiding, certainly not any form of starting over. So, despite how things ended between them, Eric gets in contact with his ex, Michelle, a defense attorney. Someone who doesn't take well to seeing him, at all, since she blocked every number he was associated with.
However, you know Eric's charm is difficult to not be seduced by. So, on top of Michelle defending both Erica and Eric, she and Eric also make out a little – possibly more.
Holding Onto A Grudge – Erica, Michelle, Dr. Cintron, Detective Ryan, Tanya
Detective Ryan's case against the Cross Twins and finding out who killed Candice is coming to a dead-end, and with Michelle getting the charges dropped against them, he has nothing. Add in Tanya noting for the Chauncey murder, there isn't enough evidence to keep things going, and you can see Detective Ryan struggling with all the Ls he is taking. Heck, throw in Tanya and him having a cold war due to his continued career on the force, and it seems Detective Ryan simply can't win.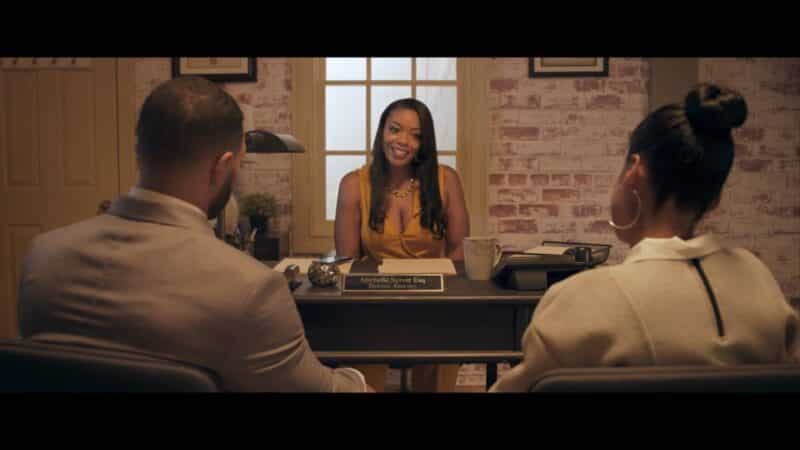 Though there could be a flicker of light at the end of the tunnel. Due to Michelle not knowing Dr. Cintron isn't privy to Erica being guilty, Dr. Cintron hears something which makes it sound like Erica isn't as innocent as he believes. Now, whether he follows up on Michelle almost revealing Erica's truth? Well, keep watching Double Cross on AllBlk to find out.
Review
---
Community Rating:
---
Highlights
Dealing With The Warrant Situation Quickly
Double Cross is not a serious drama, so us going through a trial and will they or won't they convict Erica or Eric didn't seem likely. Much less, it would slow the showdown in ways that would take away from the pace, which works wonders for it. So, let's be thankful Michelle squashed the warrant, all charges, and that Detective Ryan isn't really good at his job.
Learning How Things Work In Momma's Business More
The more we learn about how Mother ran things, the more you have to wonder how they continue? Well, thanks to Imani, we now know. You groom them young, make them think they were abandoned, or if their parent cared, they would show up. Then, when they don't, show them the new clothes, toys, friends, what have you, and earn their loyalty.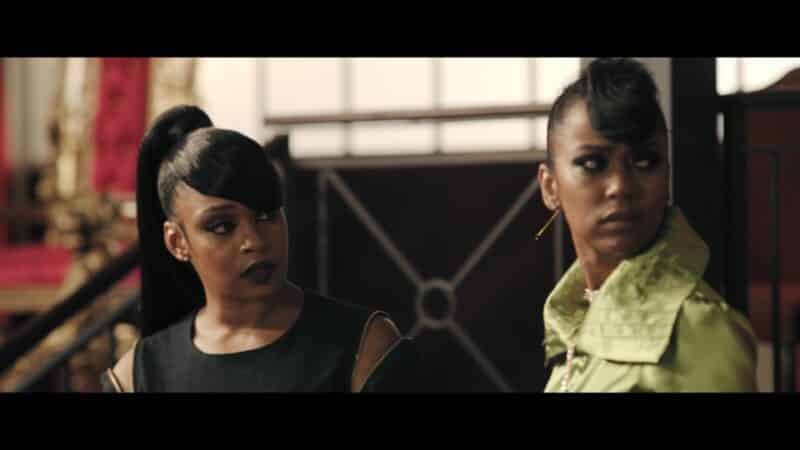 Now, as for how that loyalty gets to the point of killing yourself on command? I'm not sure. That was a bit beyond me. However, considering they take them before they are even 8 years old? So, young enough to train but not so young they still need their behinds wiped? Oh, they are diabolical.
Yet, I feel that there is still so much more to learn about how Mother ran things. From how the boys were raised, and what they did, to even seeing how Robin was kidnapped, there is so much more to this story.
[amazon box="B08SQTZ94F"]
[ninja_tables id="47058″]
Summary
---
Community Rating:
---
Learning How Things Work In Momma's Business More - 82%
Dealing With The Warrant Situation Quickly - 83%
With the drama handled from season 1, at least in regards to the crimes committed, the Cross Twins find themselves able to move forward. However, even with their records cleared, considering Imani, Robin, and Detective Ryan all presenting individual threats, can they keep their hands clean?
---
Follow, Like, and Subscribe
Community Rating: 0.00% (0) - No Community Ratings Submitted (Add Yours Below)