Double Cross: Season 2/ Episode 2 "High and Dry" – Recap/ Review (with Spoilers)
As Erica and Eric make plans to escape the school Mother built, Dr. Cintron and Nurse Rachel try to save Erica from what they believe was a setup.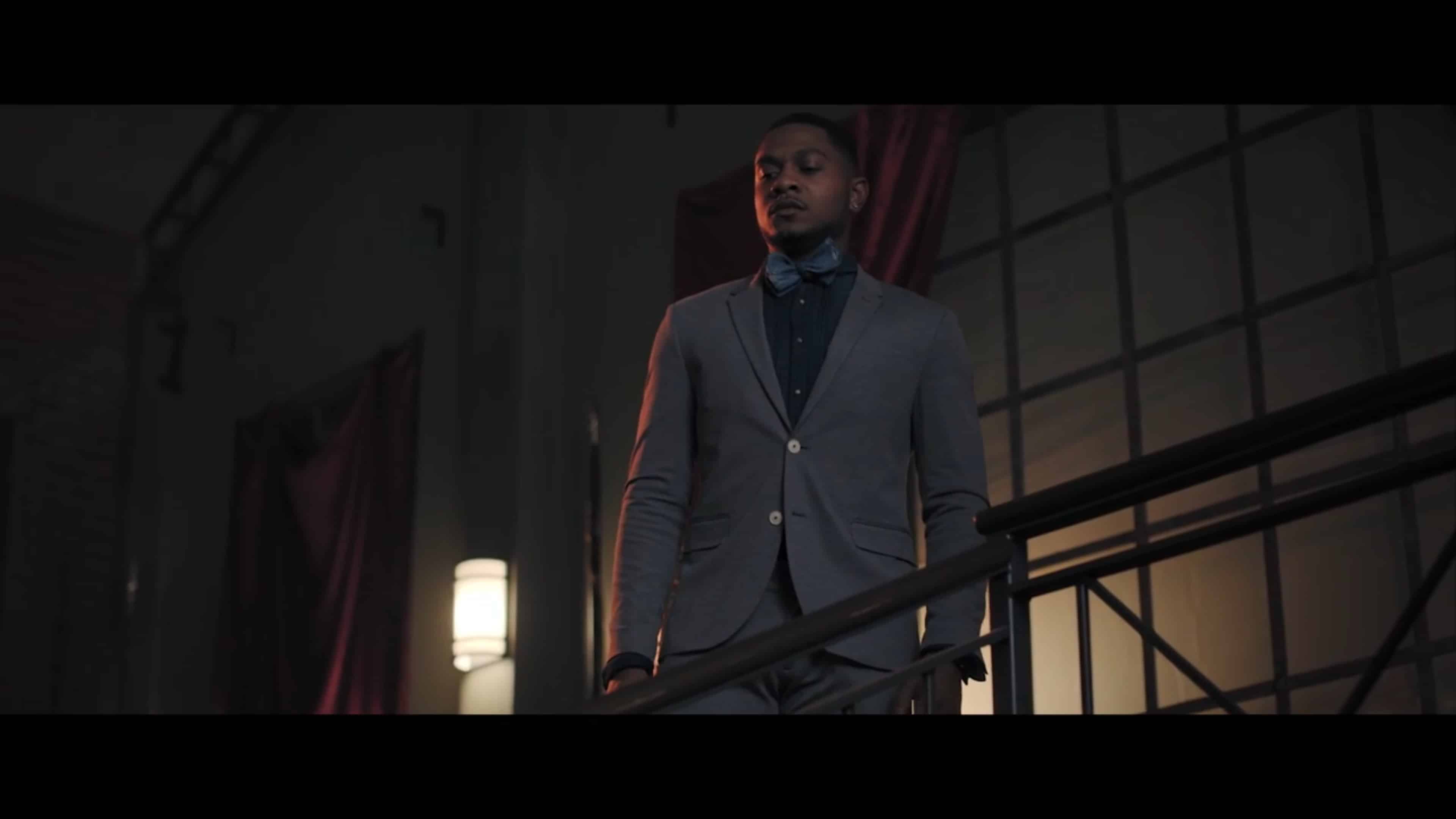 As Erica and Eric make plans to escape the school Mother built, Dr. Cintron and Nurse Rachel try to save Erica from what they believe was a setup.
---
Director(s)
Christel Gibson, Howard Gibson
Writer(s)
Christel Gibson
Aired (AllBlk)
1/14/2021
Introduced This Episode
Nurse Rachel
Lisa Renee Bush
This content contains pertinent spoilers. Also, images and text may contain affiliate links, which, if a purchase is made, we'll earn money or products from the company.
Recap
Did She Do It Or Was She Setup? – Tanya, Brian, Nurse Rachel, Dr. Cintron
Between Nurse Rachel and Dr. Cintron, neither one of them think Erica murdered that patient. Brian said she did but look at Brian. He is weird, we know he is a rapist, and it isn't like he has much if any, allies at the hospital. So, Dr. Cintron and Nurse Rachel team up and find what was supposed to be Brian's ace in the hole, the syringe. Which, without that, when he meets Tanya, who is either the DA or works in the DA's office, all she has is hearsay. Which, considering she thinks Brian may like Erica, it makes her using his testimony difficult.
The Grand Escape – Imani, Robin, Eric, Erica
You remember the number of people seen the day Mother died, right? Also, the idea this was an organization in which you go from classroom to gun range? So, explain how Eric and Erica escape to me. Especially taking note Erica killed someone, and that death caused a lot of noise, and you'd think there would be cameras all over the place.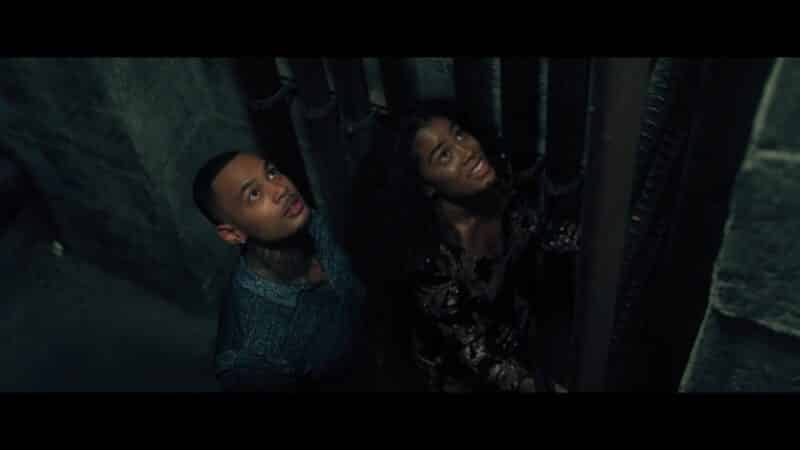 Yet, thanks to Imani, allegedly, Eric found out about the tunnels, and after running into one guard, a child, the only thing that stops them is Robin catching them, but like trout, she does a catch and release. That decision becomes a huge problem as Imani and Robin have a power struggle over who gets to control Mother's empire. So Robin potentially being soft and having a weakness makes her seem unqualified. However, with neither woman seemingly ready for war, it seems they will just insult and undermine one another for now.
Can What Was Lost Become Again? – Dr. Cintron, Erica, Brian, Robin, Gia, Eric
After Eric and Erica escape, both know normalcy is unlikely, but they do try to salvage the greatest thing they could have lost – their romantic partner. For Eric, unfortunately, Gia is done for her loyalty was pushed beyond the brink thanks to leaving her half-naked with cops and a gunfight outside the door. However, because remnant feelings were there, she did bring him and Erica some food and other essentials.
As for Erica? Well, once she gets past Eric's torture room and incinerator, her thoughts drift to Dr. Cintron and whether that relationship can be saved. And with Eric losing his girl, despite him thinking Erica should just leave the country, he takes her to Cintron, and it seems things just click for him. Brian was blackmailing her, hence why he was at her home, and then with him having the syringe and giving it to her, pretty much the situation is over. Thus, Erica could potentially have her life back.
However, while they accepted Robin and tried to reconcile before escaping, it seems that is not her plan. For while there seems to be an understanding Mother didn't love her, Robin, just conditioned her, she is still upset that Eric and Erica didn't find her and lived normal lives. Hence why Brian, seemingly, was being used to ruin Erica's life.
Yes, you heard that right. Robin knows Brian and could have been another one of the children Mother raised as sex workers/ mercenaries.
Things To Note | Question(s) Left Unanswered
Were the tunnels we saw in this episode hinted to in the first season's opening credits?
Review
---
Community Rating:
---
Highlights
The Question of Whether Brian Was Raised By Mother?
Thus far, we have been under the impression that Mother's former empire was solely based on kidnapping girls, making them into sex workers, creating some sense of Stockholm syndrome, and then turning them into soldiers. Boys weren't really mentioned or seen until Brian was speaking to Robin, and then they started to appear left and right.
This leads to the question of whether Brian's obsession with Erica could have stemmed from Robin tasking him with keeping an eye on her. Never mind the possibility that maybe Robin and Brian grew up together and her talking about her sister is what lead to his desires?
Heck, not to humanize Brian, but this also pushes the need to question if, like the girls, was he put on the sex market and used and abused by men? Maybe even Mother?
Imani and Robin's Power Struggle
It isn't yet clear if Imani and Robin may go to war with one another, but just the possibility is intriguing. Granted, Double Cross would need to beef up who the subordinates are and start to draw lines so that we can understand how violent things could become. Especially in regards to the fallout, which could include the little girls, since Imani and Robin don't seem above using children as a shield.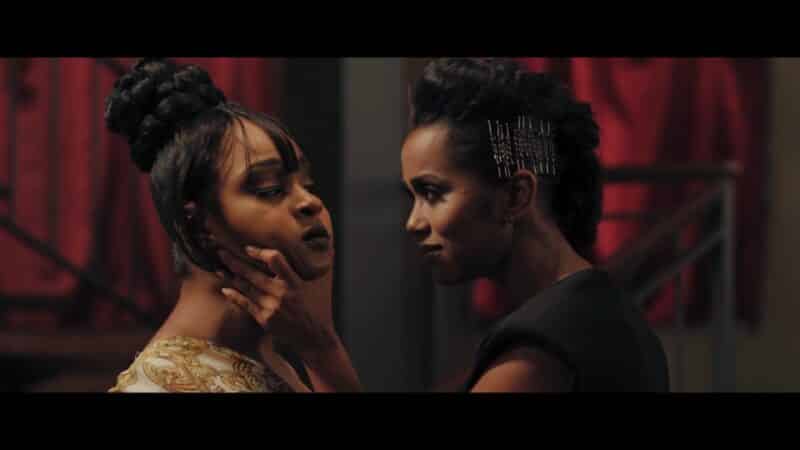 But, while it seems unlikely that would be written in, nonetheless, if Robin and Imani ever go beyond posturing, we could get a fight for the ages.
On The Fence
They Escaped Way Too Easy
All I'm saying is, considering the amount of people there when Mother was killed, how large that building is made to seem, and the way Imani made it seem their security tech was, how did Eric and Erica escape so easily? Yes, they are smart, but they didn't know the layout of those tunnels. Also, why did we not see a single soul go after them? Did Robin truly want them to get away and, if so, why does she act mad about it afterwards?
We can only fathom that she has mixed feelings, but we must admit a certain level of confusion beyond that assumption.
[amazon bestseller="Christel Gibson" items="2″]
Summary
---
Community Rating:
---
They Escaped Way Too Easy - 72%
Imani and Robin's Power Struggle - 83%
The Question of Whether Brian Was Raised By Mother? - 82%
While Eric and Erica's escape raises an eyebrow, at the very least Brian's involvement with Robin opens up a whole new story for him and deepens how messed up Mother's organization is.
---
Follow, Like, and Subscribe
Community Rating: 0.00% (0) - No Community Ratings Submitted (Add Yours Below)