With season 1 David making a full-time return, it shakes up all of David's relationships. But it doesn't help when Trenise goes missing.
---
| | |
| --- | --- |
| Episode Title | Homecoming |
| Aired | 8/17/2021 |
| Network | OWN |
| Directed By | Erica A. Watson |
| Written By | Jaquén Catellanos, Denitria Harris-Lawrence |
Recap
The Beginning Of A Nightmare – JG, Tren, Trish
With going back to work looming over him, JG is going through it. He is having weird Blindspotting like dreams of the kid who shot him, and he even snaps at Tren! But, considering everyone at work ignores him, what he feared would happen did, so he was right to feel anxious. However, bad turns worse when he heads home, and Trish tells him Tren is missing.
You A Little Too Damn Friendly – David, Elan, Nicole, Joe
David's younger self is a handful. Sometimes, this is in a bad way since the boy won't shut up. However, with his younger self having better social skills, David connects better with his assistant and Elan. Which doesn't compensate for S1 David cursing out Joe and making promises he can't keep, but that cathartic release was probably needed. After all, Joe needs to be checked by somebody, and David might be the only one willing to do it.
But not much time gets to be spent on Joe or David bonding with Elan, warning him about his trajectory in life, for once David hears about Tren, he jumps into action. Though, one problem is, as his younger self points out, for a man with all these plans, who seems to care so much about status, the lack of a car is perplexing.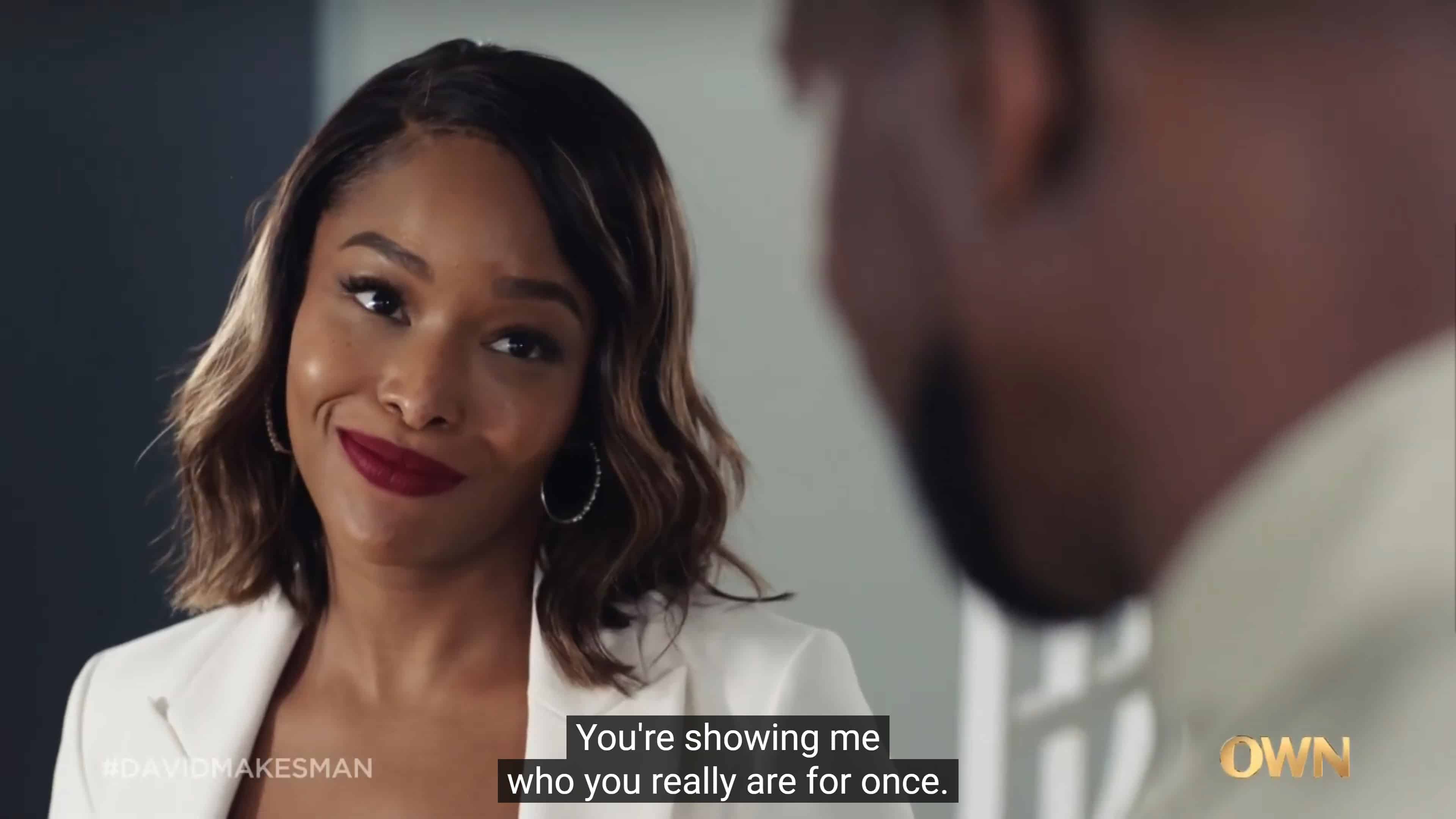 Luckily, David does have his license to rent a car, but where is that license is hard to say. But, just as luck would have it, David runs into Nicole on the way to his apartment, and she helps. And being that David's younger self might not have gotten much play in his teen years, he is enamored by Nicole, opens up to her, and connects with her in ways his adult counterpart can't do, beyond sex.
Looking All Over For One Person Only To Find Yourself – Tren, Gloria, Robin, JG, Mx. Elijah, Shella, David
Tren going missing sends everyone into a frenzy, and in the process of looking for her, they discover who they really need to talk to. Perhaps the best example of this is Gloria, who, because of Tren's disappearance, ends up being pushed to have a real conversation with Robin about their partnership, potentially their relationship, which seems to have been long avoided. Following that, there is also Gloria being confronted by Mx. Elijah about her essentially abandoning them.
Which all but proves Dr. Halloway was right, Gloria's new fix is throwing herself into other people's problems, and through parenting, she gets that adrenaline rush, that high, that because people love her for it, she doesn't get the guilt drugs did. But while the kids she fosters may love it, for those like Robin and Mx. Elijah? They recognize the burnout or that she is only investing in those who won't provide the pushback she fears.
But that's a different conversation. What matters is Tren. Gloria ends up in her fight with Robin and Mx. Elijah because JG swore Mx. Elijah said they saw Tren, despite Tren never visiting the Ville. So with that, he, Gloria, and David headed over there, with JG showing up first, and it becomes clear he isn't welcomed at The Ville any more than David is at this point.
For JG, it is because they see him as just another cop, and with JG frustrated about his wife, his kid, and how his co-workers are treating him, he snaps on both adults and children. It even comes to the point it seems people are just waiting for a punch to be thrown, and then he'll get jumped, which Shella seems cool with watching since she thinks this might humble JG a bit. Luckily, like how things were when they were kids, David shows up just in time and tries to defuse things, but JG is still heated.
So, in order to help his brother see things from Tren's point of view, David talks about Sky with him and how seeing someone die, or close to it, affects someone. The analogy JG understands, to a point, but also rejects since he didn't die. That and the handful of other differences that JG perceives makes it so he hears David, wishes he could have done more back then, but ultimately it seems he dismisses what his brother is saying.
Yet, despite him dismissing David and what he thought, guess where Tren is? David's apartment.
Things To Note | Question(s) Left Unanswered
Things To Note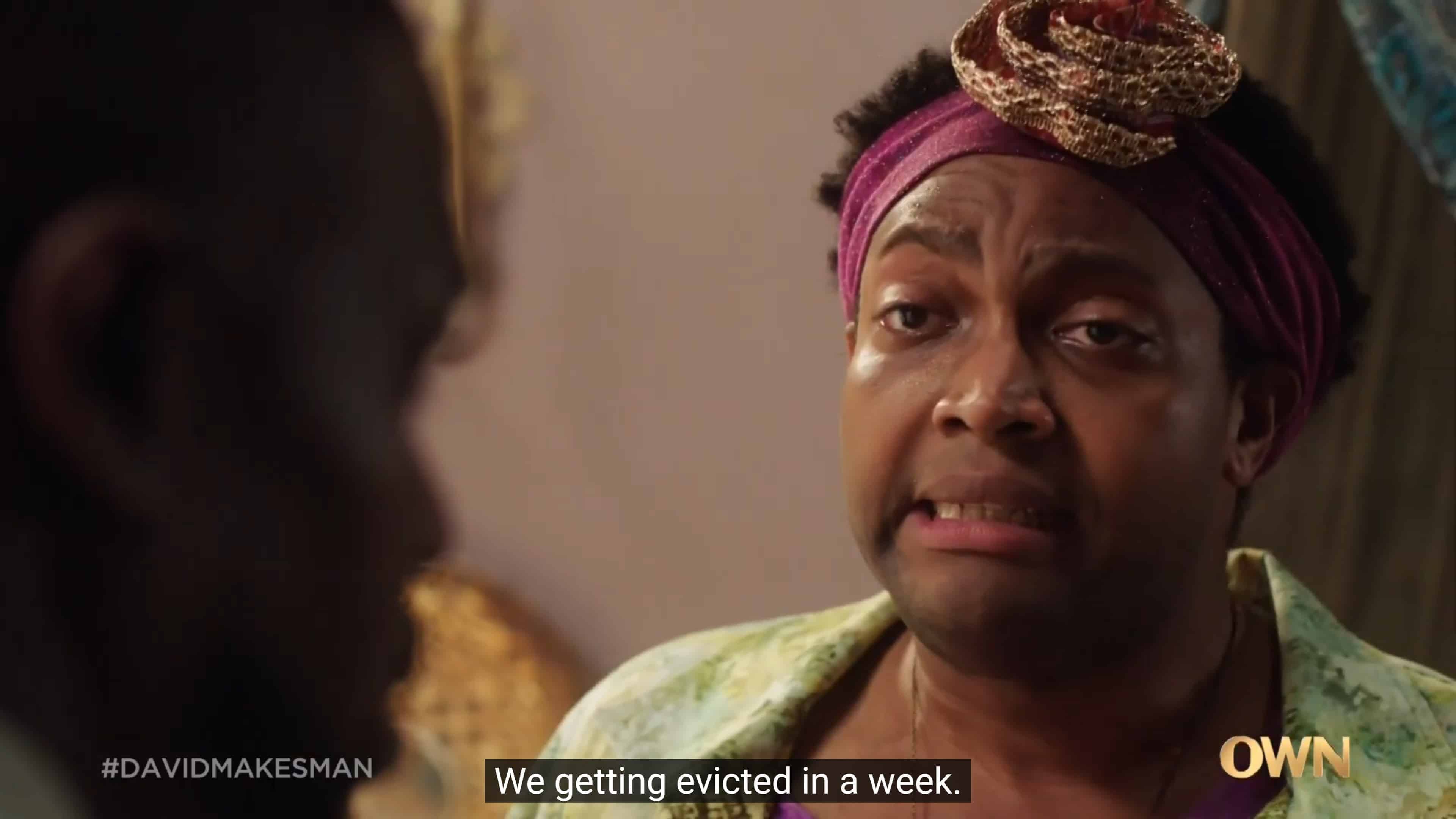 According to Mx. Elijah, everyone is a week away from being kicked out of The Ville, and on David's way out, he gets a dirt sample, seemingly from Mx. Elijah's garden, to have that tested.
Question(s) Left Unanswered
From where in The Ville did Marissa get the soil sample, and how does one report prove it is a toxic location?
What We'd Love To See
Tren provide her perspective on everyone. It could be the perfect way to catch up on everything, explore characters like Robin and the kids she raises with Gloria, and even allow us to understand her mom a bit more. Especially since Trish was talking about she and Tren are one and the same, regarding JG's treatment of one or the other.
Commentary
Review
Highlights
It May Not Be The Same Trauma, But It Is Trauma Nonetheless
Everything is connected and while you can see an effort to heal old wounds, discard generational curses because no one has fully healed, trying to avoid one issue inspired another. Take Gloria. Her mother wasn't the sweetest and most loving person, so when Gloria stopped using drugs to avoid her pain, she doubled down on other's pain and tried to fill it with love, and thus became a love addict. One who breaks down either when she has no love or energy left to give or it isn't reciprocated in a way that gives her that high.
Then with JG, I feel that, because he was raised by a single mom but got to see his father's family, he knew what a two-parent household could look like. So JG had this vision of what it would be like to have a wife and kid, and due to seeing his mom struggle take care of him and David, especially when she got injured, a part of him doesn't want that for Trish. Heck, seeing how Tren is similar to David, he wants it to be so that he could do for that girl what he couldn't do for his brother when he was younger.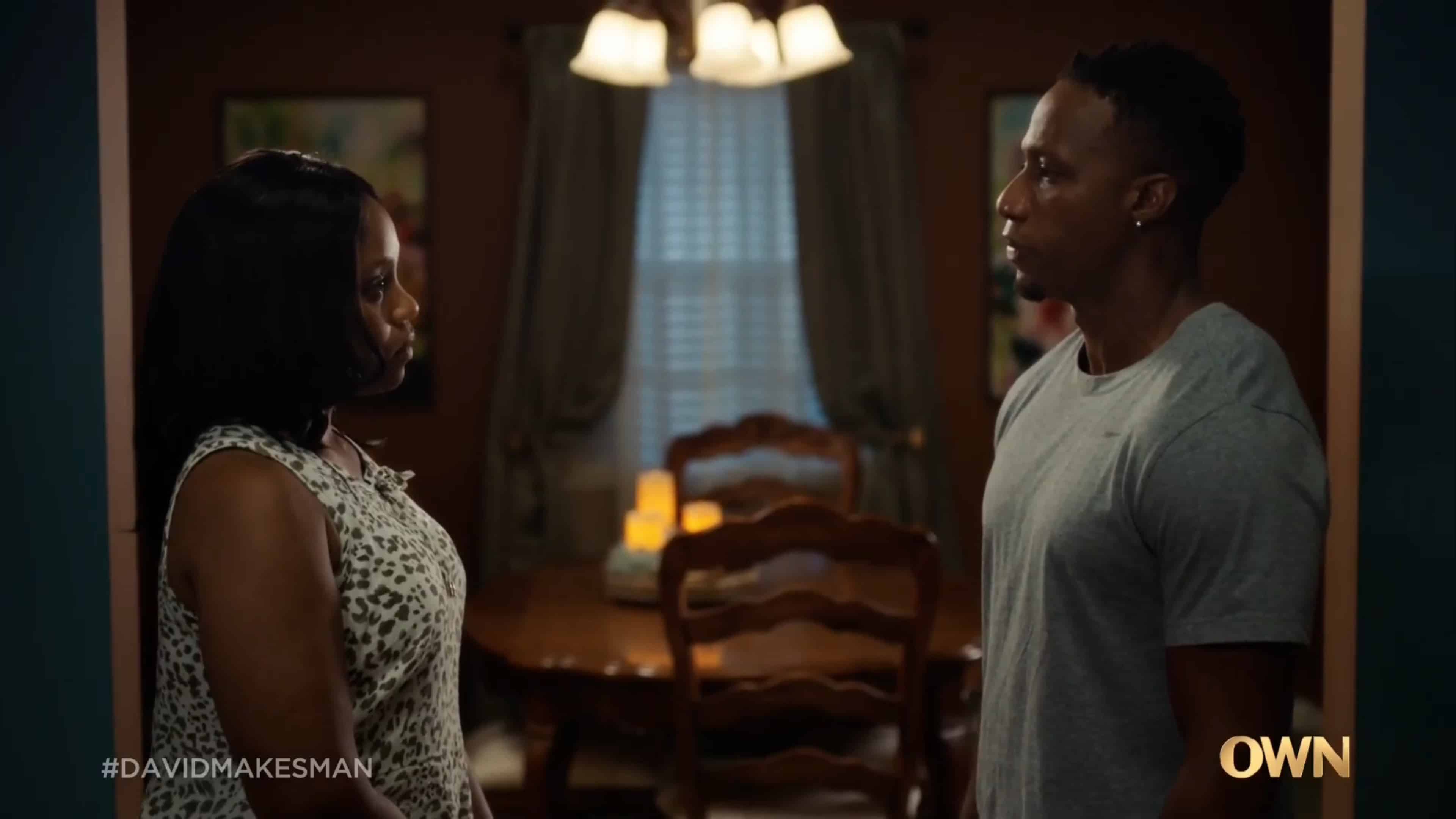 However, as then and as now, JG has so much going on in his life that in the pursuit of trying to protect everyone or be everything to everyone, those who matter most get the least out of him. This could also be said about David, as he used to be. David's former life had it where he was the subject of both the trauma of watching Sky's body die and his mom's joy die. You could say that his lack of attachment didn't just come from seeing Sky shot and his experience in Hurston, but because his mom was always so worried about everyone else but him that he never developed a means to attach to someone in a healthy way.
It seems Tare tried to do with him, and Nicole tries to in the present, but it's not their job to heal David. It's not anyone's job to heal any member of this family. But, at the very least, David has started the work while his family seems to be as addicted to chaos as he hopefully is moving away from.
How S1 David Can Shift Things
I must admit, considering how timid season 1 David could be, him being his older counterpart's uninhibited voice does seem a bit off. Yet, considering how David is now vs. how he was then, it makes sense, and considering how S1 David is shifting S2 David's life, it should be interesting to see how he changes S2 David's dynamics.
We already saw a positive change with David's assistant, then Elan, and Nicole, so imagine what it could do for David's relationship with Tren, Seren, maybe even Marissa?
On The Fence
This Episode Really Pushes You To Want To Know More About Non-David Issues, Relationships, and What Has Happened Between Season 1 & Season 2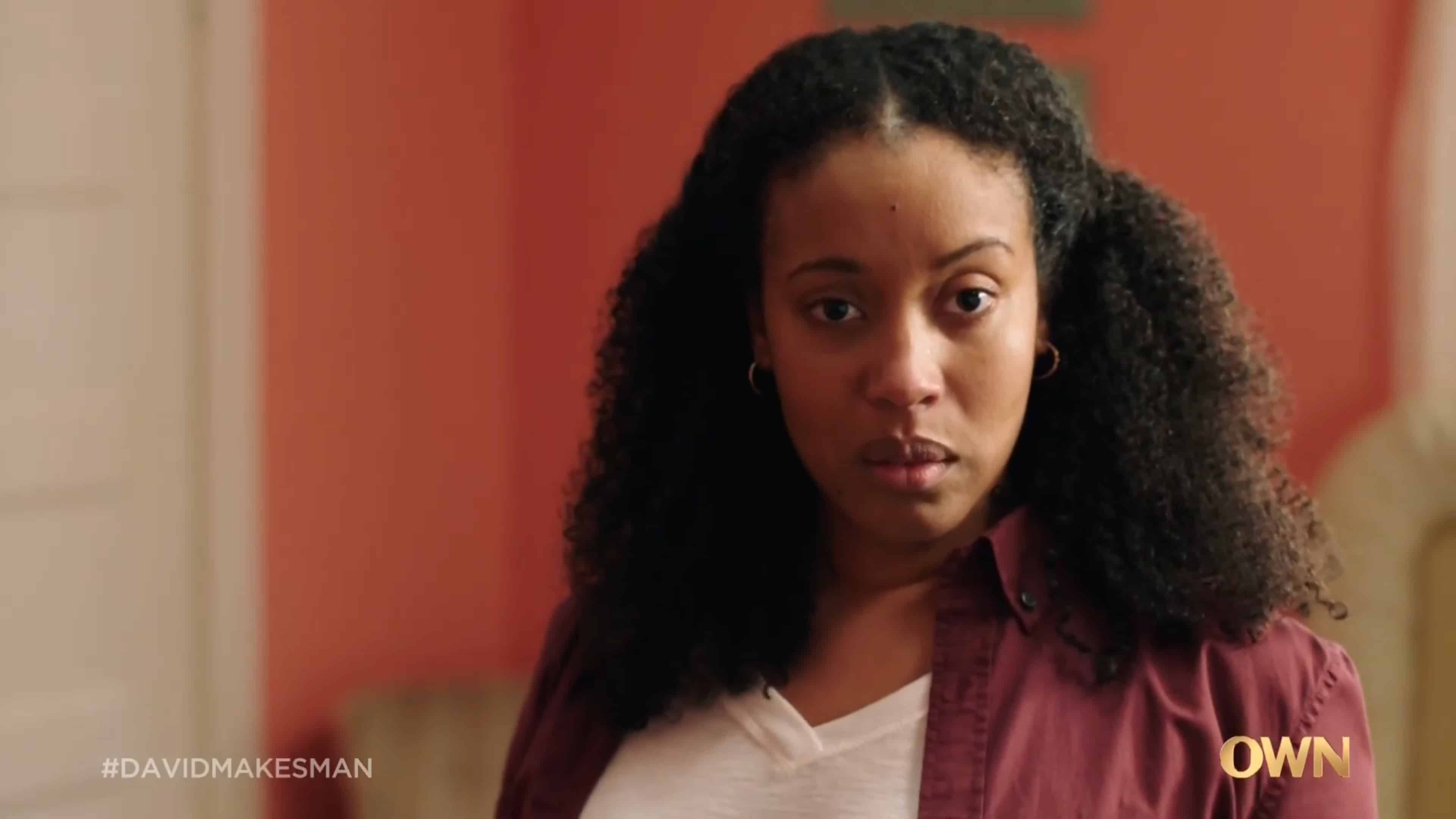 Just Robin and the child in Gloria's house alone makes me wish we could know what is going on beyond what David sees and experiences. Heck, knowing how Trish is like or even was like, would be awesome. But, I'll admit, as the season went on, I started to accept more and more that there are certain things we just won't know. However, whenever the show takes a little too much time away from David, those feelings of wanting more always return.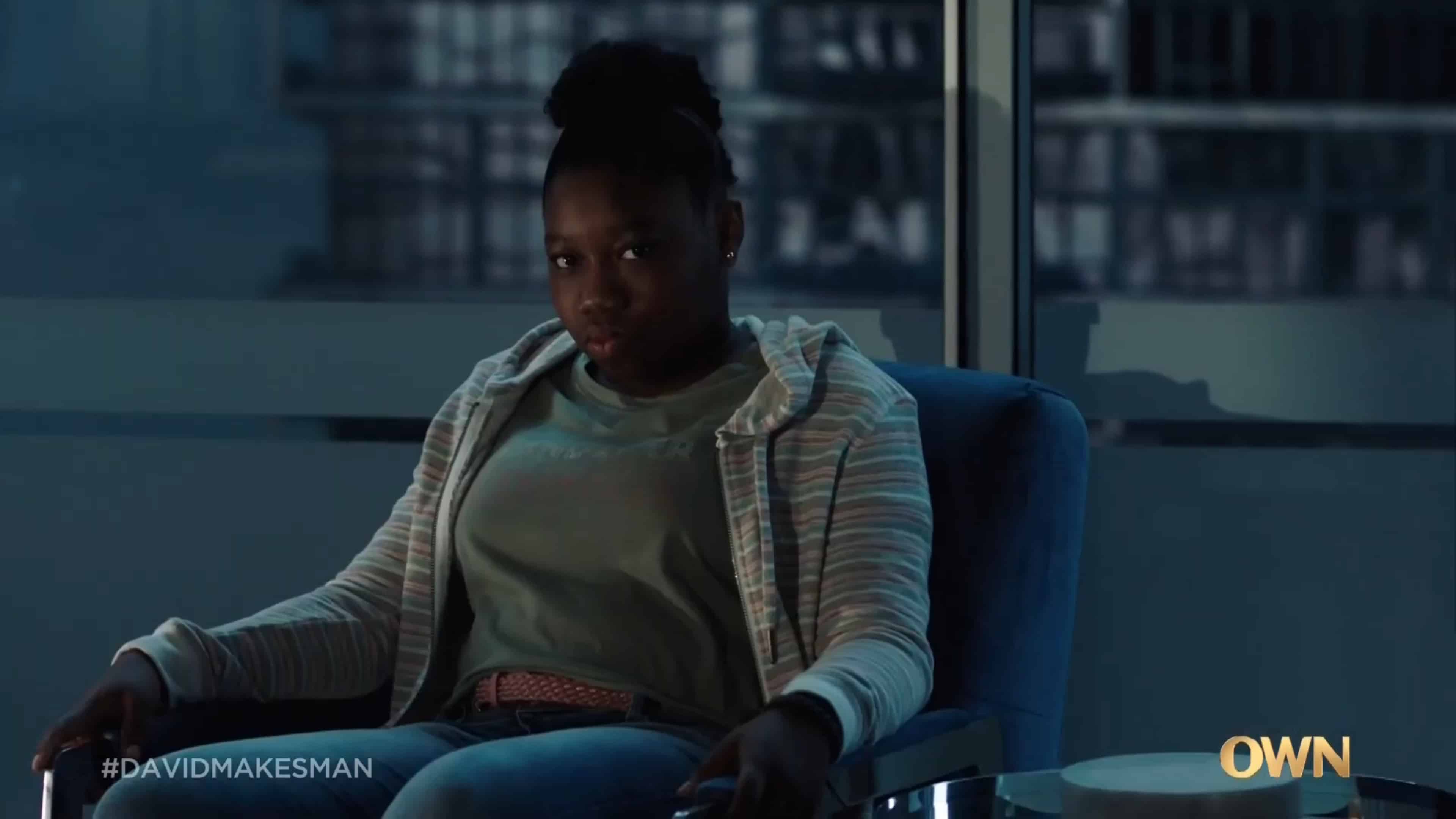 David Makes Man: Season 2/ Episode 9 – Recap/ Review (with Spoilers)
Trajectory: Plateau
The aftermath of the best episode this season is an adjustment. But with it ended with Tren being the center of attention and alone with the brand new David, there is hope she might fill in the blanks in the 10th episode.
Highlights
How S1 David Can Shift Things
It May Not Be The Same Trauma, But It Is Trauma Nonetheless
Disputable
This Episode Really Pushes You To Want To Know More About Non-David Issues, Relationships, and What Has Happened Between Season 1 & Season 2