Claws: Season 1/ Episode 7 "Escape" – Recap/ Review (with Spoilers)
It's time. Desna is going to ask to be free but with Jenn being a bit unstable and Dean off with Virginia, there is so much that could go wrong just in one day. Odd Lovers: Ann, Arlene, Dr. Ken, Polly Likely to give them both storylines, it seems Dr. Ken now has an interest…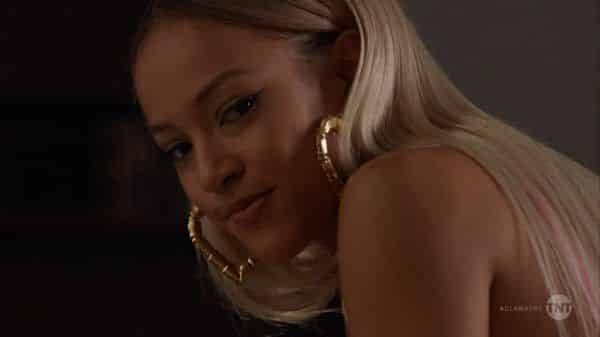 It's time. Desna is going to ask to be free but with Jenn being a bit unstable and Dean off with Virginia, there is so much that could go wrong just in one day.
Odd Lovers: Ann, Arlene, Dr. Ken, Polly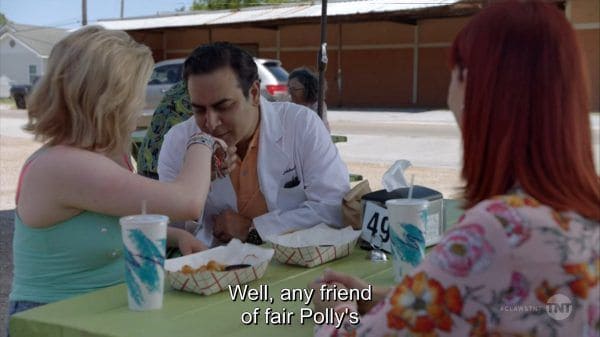 Likely to give them both storylines, it seems Dr. Ken now has an interest in Polly. Something she doesn't take seriously, as neither do I, especially because it comes about when this girl named Marnie (Morgan Lily) comes about. Almost leading you to believe he wants her, not Polly. However, as Uncle Daddy's Gone with the Wind themed anniversary takes off, it becomes clear Dr. Ken only has his eyes for Polly.
Meanwhile, Ann and Arlene continue to grow closer. Perhaps not as quickly as Arlene would like, but she does get out of her she was born in Florida and has a nerd for a brother. That's progress, right?
Commentary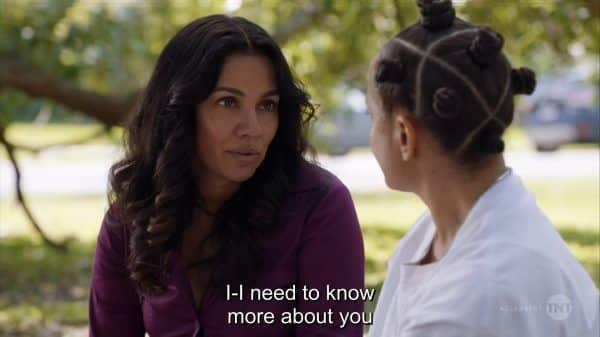 I don't know how hard I can roll my eyes before I end up straining them, but that is all I can really do about this Dr. Ken and Polly situation. For it really did seem ole' creepy, bug-eyed, Dr. Ken was looking at Marnie like he was trying to impress her. Which, even with I think her being a minor, makes sense for Dr. Ken. He seems like he would go for fragile and vulnerable. Especially after what his ex did.
But, at least they are balanced out by Arlene and Ann. Who I gotta say make quite the cute couple. Plus, through Arlene, I think we are going to really learn more about Ann besides the little Desna tidbits she drops every now and then. Like her talking about her brother. For all this time I figured Desna and Ann met in foster care and Ann was a single child. I'm not the only one right?
Odd Lovers (2): Dean, Virginia, Roller, Gladys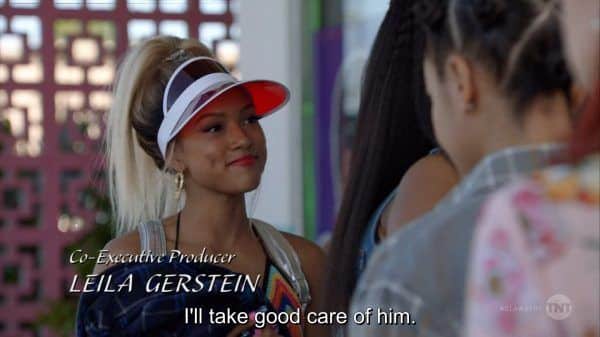 Virginia and Roller end up on a collision course. For the same venue Dean is working in, to show off his physique, that is where Gladys is being honored. But, luckily for Virginia, though not Gladys, Roller ends up kidnapped by the Russians.
But we can't move on without talking about Virginia sleeping with Dean. Perhaps because of the size of his penis, but maybe also because she kind of likes him. Despite Virginia warning her a multitude of times to tell Dean that she is not his girlfriend.
Commentary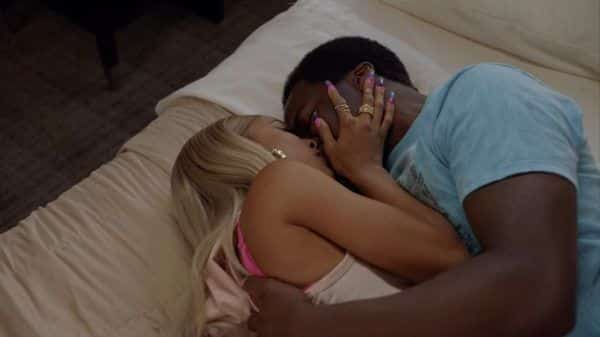 I don't know which is going to happen first, Roller killing Virginia and Desna, or Desna killing Virginia. For you know Dean is not going to keep his mouth shut about having sex with her. Though, something else to question is why are the Russians after Roller? To their knowledge, he is dead. So did he have something of theirs they wanted? Could this be retribution for what Desna did when she stole the customers from the other clinic? Or could this all be setting up for season 2 to have a drug war going? Something beyond the Dixie Mafia?
Oh, and I should ask what may happen to Gladys with all this but I think Gladys' storyline ran its course, don't you agree?
It's Hard To Say Goodbye: Desna, Jenn, Uncle Daddy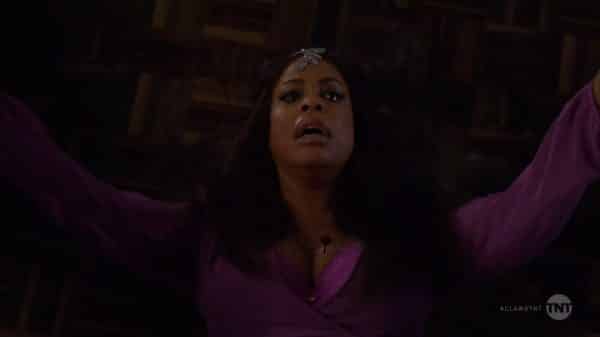 Jenn is done with Desna. With it being clear Desna turned Bryce into a murderer it destroys everything. Not just their friendship either. Jenn falls off the wagon, is square dancing with Hank, and even Bryce is back to substance abuse. Meanwhile, as Jenn is slipping away, Desna is pushing Toby to take over her old shop so she can start fresh with her new one. Something Uncle Daddy agrees to but without Jenn, it is a bittersweet moment. One which almost turns dangerous for Jenn almost tells Bryce the truth but, after thinking about it, she reneges.
Commentary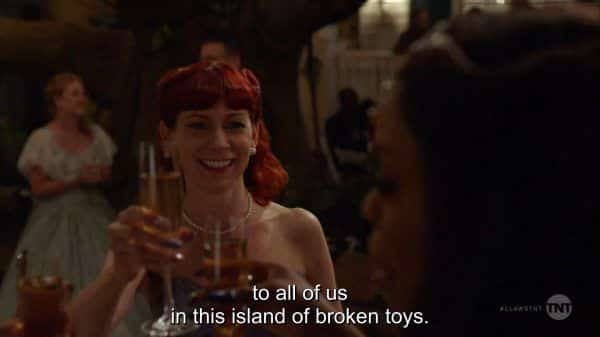 The cards are being stacked up against Virginia. She lost her right-hand lady in Jenn, Ann is upset secrets were kept from her, and you know Polly isn't fond of the idea of being tied to a murder. Really pushing the thought that Desna, even with all she may have done for these girls, maybe pushing their loyalty to the limits. For while she may be acting as a maternal figure to them all, eventually all babies leave the nest.
---
Follow, Like, and Subscribe
Community Rating: 0.00% (0) - No Community Ratings Submitted (Add Yours Below)