Claws returns in style and with drama. Including a twist you might not have seen coming in a million years.
---
Network
TNT
Director(s)
Dale Stern
Writer(s)
Eliot Laurence
Air Date
6/9/2019
Introduced This Episode
Mac
Michael Horse
Melba
Rebecca Creskoff
Images and text in this post may contain affiliate links which, if a purchase is made, we'll earn money or products from the company. Affiliate links and external links have an upward facing, superscript, arrow.
New Money, New Rules, New Enemies: Mac, Melba, Desna, Virginia
Luckily, Virginia is alive, and despite the blood we saw, she was just grazed. Yes, she needs a new cornea, and with one from an old reiki specialist it seems we're going to get some hijinks, but homegirl is alive. However, with nearly being shot comes the question of who did it and the answer seemed like Mac and Melba, to me anyway.
After all, they are surprisingly co-owners of the casino, and maybe the rest of the property Desna has inherited and with a paltry $50K to send Desna on her way, it's clear they have underestimated her. Yet, maybe this would be a good time to scoot out? Especially if it is only the casino she loses.
Who Can Really Sit Idly About During All This Chaos?: Bryce, Jennifer, Clint, Uncle Daddy, Roller, Dean, Desna, Polly, Ann, Arlene, Toby, Virginia
Yet, while the offer is nice and all, there is way too much going on to really sit and consider it. With getting shot at comes the question of who did it and with Roller checking with the Russians, Haitians, and even accusing Uncle Daddy, he gets nowhere. However, then Toby and Uncle Daddy point the finger at Clint, and that leads to him getting run over.
But, even with the murderer handled, and Dean no longer looking for vigilante justice, there is the question of how to handle things? Desna isn't trying to be on Arlene's leash anymore and with Ann doing a drive-by on her, unshaven, she seems DONE! But, can Desna get the crew back together after all that happened with the Russians? The answer is yes.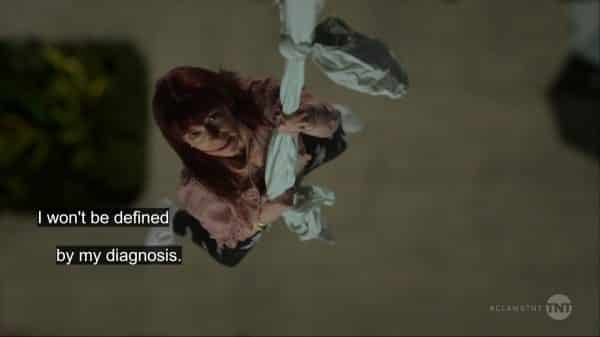 Bryce and Jennifer were bored trying to be normal and without troubles. Polly, better than before, also didn't like being around folks who didn't play into her delusions of grandeur. And yeah, Ann probably suffered the most because of all this gangster stuff, but she missed it too. Plus, Desna is family, as is Dean and Virginia, so while there might be hesitation, she can't help herself.
It's Always The Unexpected: Toby, Uncle Daddy, Desna, Mac, Melba
So, when Desna meets with Mac and Melba again, she rips the check and says she wants half. This, naturally, upsets Mac and Melba since the idea of paying a minority partner that much is ridiculous to them. Yet, if you were to believe Desna's walk out, you'd think she has them where she wants.
Truth is, Desna still isn't as ready for the big time as she thought. Case in point: Toby, not Clint, is the one who tried to kill Desna and Uncle Daddy helped him cover it up. So considering that, how she nearly had a breakdown, and a new arena she has to learn the rules of, she might be in over her head and without floaties.
Though, who would be dumb enough to bet against Desna?
Question(s) Left Unanswered
There were two people on that motorcycle, so was Clint the other one?
Highlights
Toby Tried To Kill Desna
Toby has long been this weird twink who has been good for an awkward or funny moment, but not much else. So him attempting to kill Desna, saying some racist mess, and more than likely to try again? Oh, I'm intrigued. Especially since you know Uncle Daddy ain't going to let a former underling like Desna keep him down and out.
Hell, she already took his family from being loyal to him. So her getting this far, and not cutting him a good piece of the pie? Oh, between alliances or ripping things apart from the inside, you know something is going to go down.
The Relationships
While the relationships on this show are ratchet as all hell, there is something cute about them. Yes, a lot of them are rooted in lust more than anything, like in the case of Roller and Desna, but those two have gone back and forth forever. From wanting to kill each other one day to the only thing Roller wants to blow out is Desna's back.
As for Dean and Virginia, as well as Bryce and Jen, while both couples have their troubles, there is also the kind of unions which are so weird and unique, that they seem real. For they seem made for their partners and get them in such a way where neither could be easily replaced. Add in moments like Dean ready to murder someone for Virginia and then Jen trying to get a quick nut, and you get the perfect reminder of how precious these two sets are.
Virginia – A Prophet Of Our Lord And Savior Tanika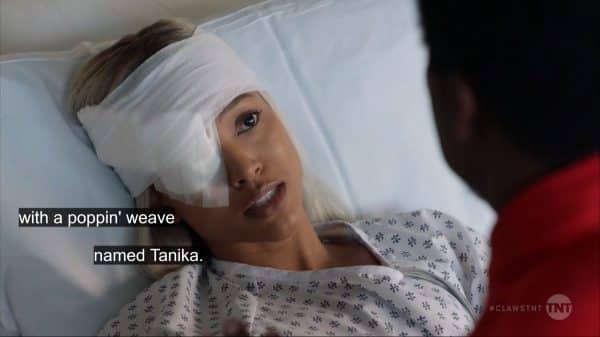 While this is Niecy Nash's show, Karrueche Tran is on her tail and with this new hood spiritual side to her, I can already see the laughter and memes.
On The Fence
They Could Have Held Off On That Toby Reveal
On the one hand, I hate when shows like this drag out a mystery way past its high point. Yet, even with Virginia alive, it would have been nice if they stretched out who shot at Desna for a few episodes. Especially since Toby being the culprit would be an even bigger draw dropper if it was built up more.
Follow Wherever I Look on Twitter, Like us on Facebook and Subscribe to the YouTube Channel.
Check Out The TV Master List Page
Toby Tried To Kill Desna - 89%
Virginia – A Prophet Of Our Lord And Savior Tanika - 84%
They Could Have Held Off On That Toby Reveal - 75%