Cherish The Day: Season 2/ Episode 7 – Recap/ Review (with Spoilers)
Things flip this episode, and it's Ellis rather than Sunday feeling insecure and needing reassurance.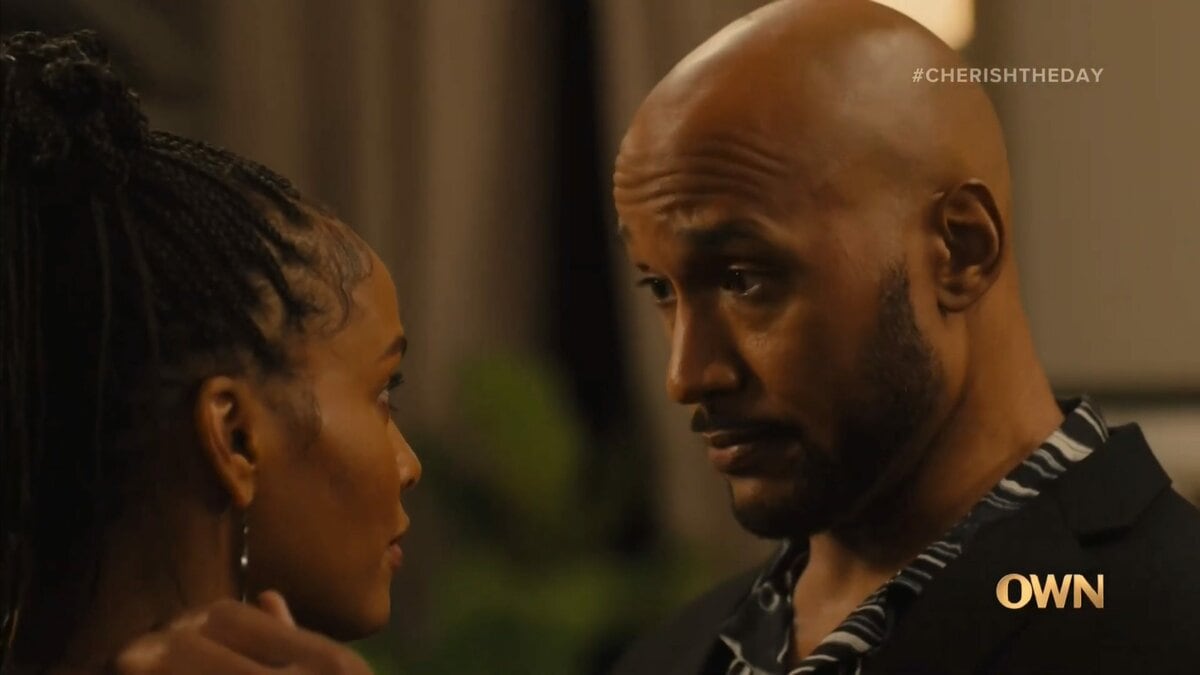 Things flip this episode, and it's Ellis rather than Sunday feeling insecure and needing reassurance.
Aired (OWN)
11/15/2022
Episode Title
Hearts Have Heartbeats
Director(s)
Tchaiko Omawale
Writer(s)
Josiah Johnson
Introduced This Episode
Shane McKissick
Palmer Williams Jr
Herself
Tanya Holland
This content contains pertinent spoilers. Also, images and text in this post may contain affiliate links which, if a purchase is made from those sites, we may earn money or products from the company.
Recap
It's Not Just About Looks But Intentions – Ellis, Toi, Sunday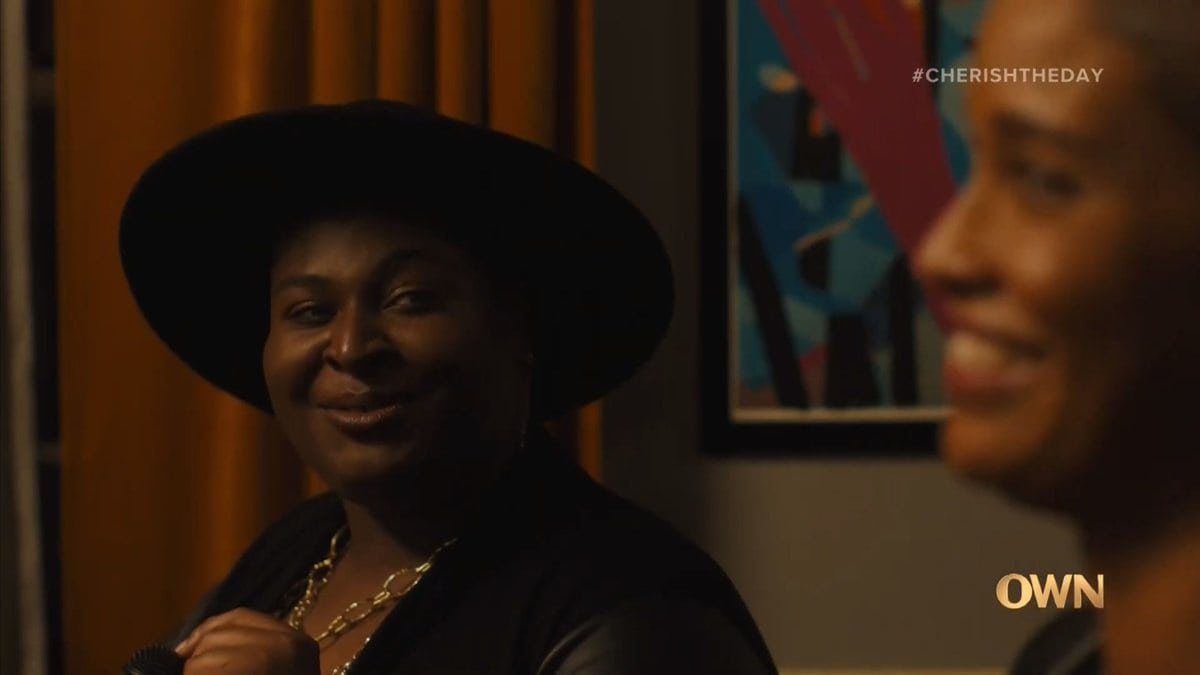 With Sunday's talk show debut around the corner, Toi is getting her glammed up and even setting up an interview or two and a notable party. Ellis, originally, seemed to think his role would be simple, if not minimal, but Toi reminds him he is in Atlanta, and if Sunday is the belle of the ball, Ellis has to step it up.
And while expectations are being set for Ellis, at an event Sunday and Ellis attend, Ellis' cousins come by and question Sunday's intentions. They know about the cheating and how things ended the first time and just want to make sure Sunday doesn't have some long-term plan for revenge. She says she doesn't and is very much committed, and with that, it seems Sunday wins his approval.
What's In A Name (Plumber vs. Entrepreneur) – Sunday, Ellis
One thing that has long plagued Sunday and Ellis' relationship is that he is part of a different economic class. As noted in episode 2 of this season, Sunday has long exhibited her privilege, and Ellis hasn't always been comfortable with it. In this episode, again, he is pushed to wonder if he is enough and not just because most of Sunday's friends are rich and very much the type MV raised her to be around. The problem is, Sunday is more than willing to embellish what Ellis does.
For Sunday, he is an entrepreneur working in construction; in Ellis' mind, he is just a plumber. The discrepancy isn't lost on him, and while Sunday explains the perception of what a plumber does, does not fit what Ellis is capable of, Ellis doesn't really care how he is seen. He knows what he does, as does Sunday, but whether she is embarrassed by what other people think is something to question.
Business and Personal – Shane, Hosea, Sunday, Ellis, Tanya Holland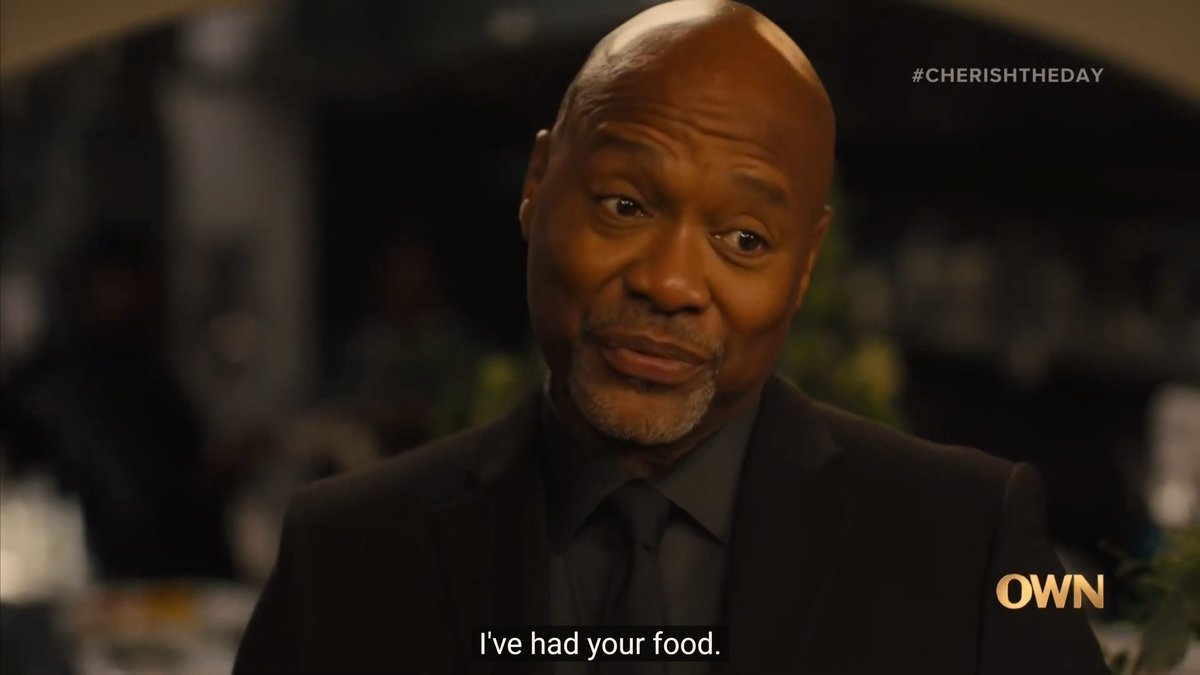 At the big party to lead up to Sunday's interview with Tanya Holland, Hosea arrives, with a mega investor named Shane McKissick soon to follow. This would have been great, but Hosea shows his ass a bit. He makes it clear he is one of the original investors in VFC and pairs this with making it clear he isn't fond of Ellis taking his place in Sunday's life, and the animosity isn't lost on Ellis.
But, like how Ellis doesn't set boundaries when it comes to Anastasia, Sunday doesn't with Hosea, and with Shane loving Sunday and wanting to do business, Hosea comes through. The problem is, between MV, Mindu leaving, and so much more, a second location in Brooklyn is a bit much for Sunday's plate. This upsets Hosea because he is used to Sunday's drive matching his, and he thinks her loving Ellis is slowing things down. However, all Hosea shows is why Ellis was ultimately chosen.
Heck, after the interview goes well, and Sunday learns Ellis was a part of it, she conveys this to him as he notes how uncomfortable he is with her ex. This leads her to take offense since she had to learn how to deal with Anastasia being about, and thankfully, Ellis doesn't pull the "Well, it's different because we have kids" card – that he could have. Instead, with her conveying he is her comfort, safe space, so much more than he is taking account for, she does as he usually does. She sweet-talks him off the line of questioning and even seals the conversation with saying she loves him.
Things To Note
Question(s) Left Unanswered
With it seeming Ellis' parents are alive, are we going to meet them?
What triggered Toi from working for Sunday to doing their own thing?
What Could Happen Next
Sunday and Ellis continuing to have problems because the issues they had when they were teens remains unresolved for both parties.
Collected Quote(s)
I'm still hungry, I'm just not thirsty.
— Sunday
Review
---
Community Rating:
---
Highlights
This Soundtrack
Honestly, some of the best R&B from the last five or so years were in this episode. And while the entire season has had one of the best soundtracks I've heard in a long time, this episode really pushes you to give the people behind the show props.
Understanding The Process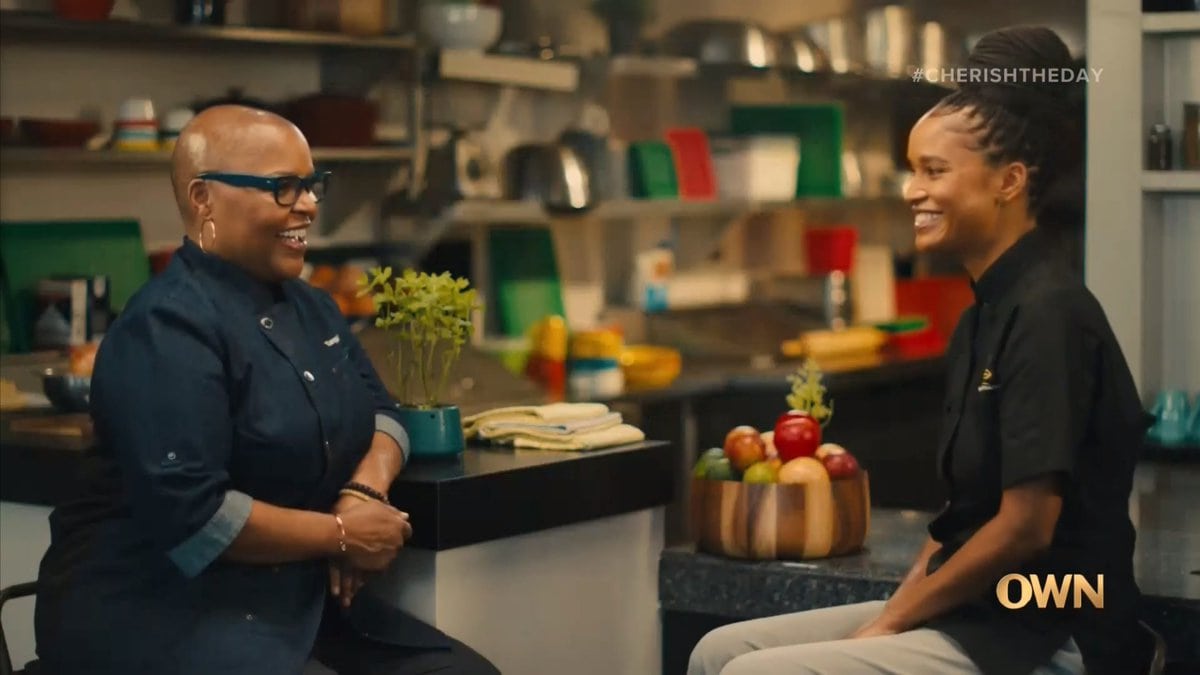 We've heard Ellis' process of being in a bad place, his grandfather teaching him the ropes, him getting certified, and then starting the business we never see him at. With Sunday, things were a bit vaguer. We know she went to culinary school, but in this episode, we learn the inspiration wasn't just her grandmother, but her mom having and dying of heart disease. We also learn she started with a food truck and then had a restaurant.
With this information, we can continue to piece together Sunday's trajectory, and it allows us to further understand how monumental this new chapter is. On top of that, you can understand why she might not be as hyped as everyone else, and it is because she is doing the work to honor her mother and her grandmother, and the money is a byproduct. Perhaps, like Ellis, she is doing what she loves, so all the accolades, praise, the attention is nice, and lucrative, but in the words of Shonda Rhimes:
I'm going to accept this award as encouragement and not as an accomplishment.
— "Chapter 12: Yes To People." Year of Yes (How to Dance It Out, Stand In the Sun and Be Your Own Person)
Ellis Being Cool With Just Being A Plumber
A lot of people have this hustle mindset where escalation is what needs to be done. For many, this leads to going from one goal to the next without really appreciating how far you've come, for you're no longer on doing that; you're onto the next thing. This is why Ellis rejecting the oft-used entrepreneur label and being perfectly fine with all it means to be a plumber refreshing.
Speaking for myself, the idea of always doing more, better, and bigger has only led to burnout, but you don't often see that when it comes to depictions of Black excellence. You get the Sunday version where you may struggle in certain areas of your personal life, regarding time for certain people and things, but you're more often than not killing it. There is no burnout because you're doing so much, so great, and have no reason to settle or slow down.
So, seeing someone who isn't trying to hype what they do, doesn't care about how they are perceived, and isn't in a constant jog towards the next goal post is refreshing.
On The Fence
These Two Don't Like Confrontation, Do They?
It's not lost on me that all couples have some kind of issue, but I think with Sunday and Ellis, whenever things get too hot, there is always misdirection put in place to cool things down. Both are smooth talkers and seem to know their partner enough to figure a way to get them away from uncomfortable topics. Often which seem to deal with unresolved issues from not only the cheating but Ellis' discomfort with not coming from money or surrounding himself with people who do.
But, despite us apparently approaching the season finale next week, there are no signs here that Ellis and Sunday are going to have that long-overdue conversation. If anything, they are just going to continue to power through their struggles, seemingly with the idea that love conquers all, rather than recognizing their love is a hideaway. One where there are cracks, bugs, and all kinds of issues that they intentionally try to have one another be blind to.
[ninja_tables id="70505″]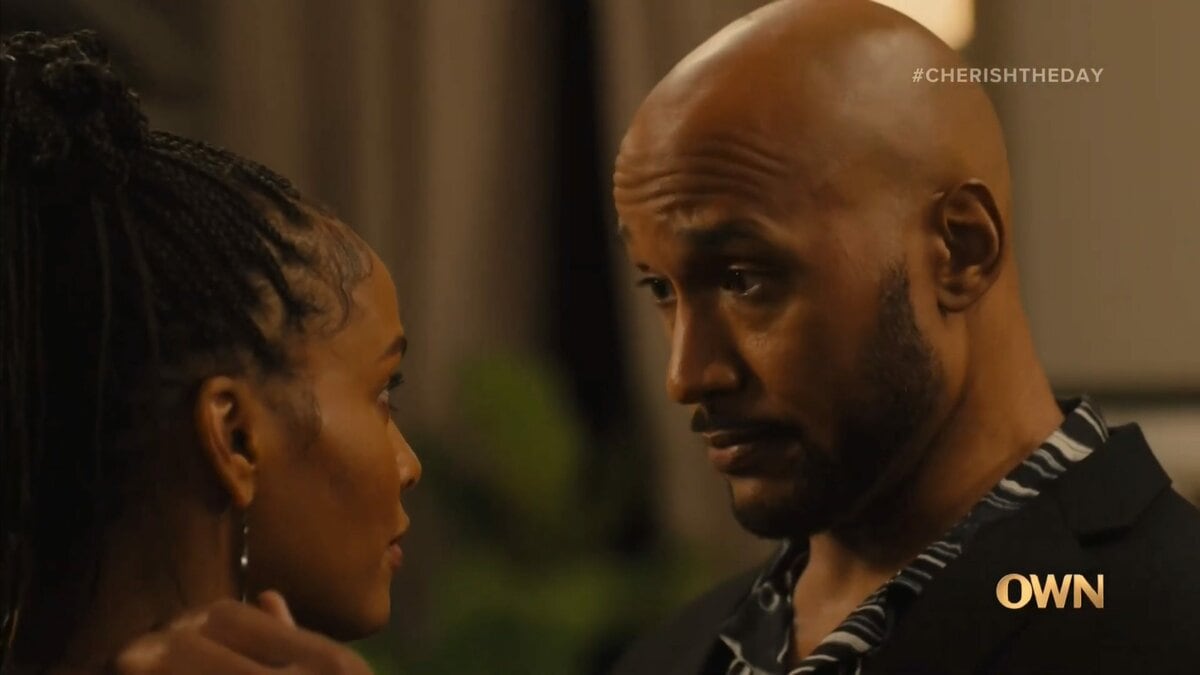 Cherish The Day: Season 2/ Episode 7 – Recap/ Review (with Spoilers)
Overall
At this point in "Cherish The Day," it is beginning to become difficult to root for Sunday and Ellis as it seems neither party is ready to face the issues of their relationship because they see one another as a reprieve from the drama of their family and businesses.
Highlights
This Soundtrack
Understanding The Process
Ellis Being Cool With Just Being A Plumber
Disputable
These Two Don't Like Confrontation, Do They?
---
Follow, Like, and Subscribe
Community Rating: 0.00% (0) - No Community Ratings Submitted (Add Yours Below)