BONDiNG: Season 1, Episode 5 "Double Date" – Recap, Review (with Spoilers)
Pete and Tiff go on dates, and while both are awkward at first, it seems they found someone who might be willing to work out their kinks.
---
Network
Netflix
Director(s)
Rightor Doyle
Writer(s)
Rightor Doyle
Air Date
4/24/2019
Images and text in this post may contain affiliate links which, if a purchase is made, we'll earn money or products from the company. Affiliate links and external links have an upward facing, superscript, arrow.
Breakdown The Walls: Tiff, Doug, Rolph
It isn't clear when is the last time Tiff has been on a date, or if she ever has. So dressing up, being excited to get to know someone personally, all you might be used to, that isn't visibly seen. Luckily for her, even though she is mostly a mystery, Doug gets her enough to know she isn't much of a talker when it isn't necessary. So rather than have it where they go to a restaurant, they go to a pinball arcade. Thus allowing them to have a bit of fun until Rolph shows up and makes things awkward. Likely since this is the first, if not rare time, Tiff is meeting someone for fun and not work.
Josh Really Has Weird Date Ideas: Josh, Pete
For a second date, Josh decides a burlesque show would be appropriate. An idea Pete rolls with but remains a bit confused. Yet, he ends up having quite a bit of fun, and when he takes Josh home, they seemingly are in the process of having sex.
Dammit! I Caught Feelings: Tiff
Speaking of sex, to help herself calm down and deal with life's frustrations, Tiff decides to masturbate. However, porn and a good vibrator don't do the job since, apparently, she has caught feelings for Doug. A realization which may frustrate her more than being horny.
Question(s) Left Unanswered
Has Tiff ever been on a date before?
Highlights
Doug Gets Tiff In Ways Only Pete May Have Tried To Get To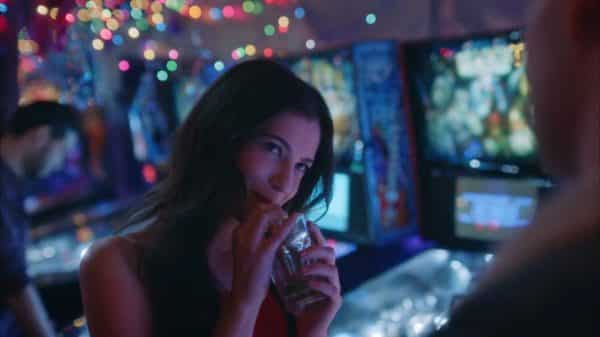 With the way Tiff presented her relationships in the past, so comes the question if she has ever been on a date, nevermind was with someone who tried to get her? Well, taking note of her date with Doug, and Pete pointing out her control issues, likely the answer is no. Making him figure out ways to make her comfortable sweet. Especially since there weren't in over the top gestures but just taking note of how she is in class and planning accordingly. Leading to him getting under her skin.
Pete & Josh Are Adorable
While Josh is a tad bit extra, you have to enjoy the sort of weird dynamic they have. It almost reminds you of the older man/ younger woman thing we often see in coming of age films but, strangely, without a creep factor. Maybe because Josh may just seem older than he is or Pete comes off more naïve than his age would lead you to believe he should? Either way, as their relationship grows it may not become #RelationshipGoals but you certainly feel happy for them finding their person. Even if just for now.
Follow Wherever I Look on Twitter, Like us on Facebook and Subscribe to the YouTube Channel.
Pete & Josh Are Adorable - 85%
Doug Gets Tiff In Ways Only Pete May Have Tried To Get To - 86%
As we see the personal growth of the lead characters, it makes you hope so much nothing serious ruins it.