Blindspotting: Season 2/ Episodes 1 and 2 – Recap/ Review (with Spoilers)
"Blindspotting" returns almost as if it never left and continues to be an alternative to other urban productions through its use of dance and poetry.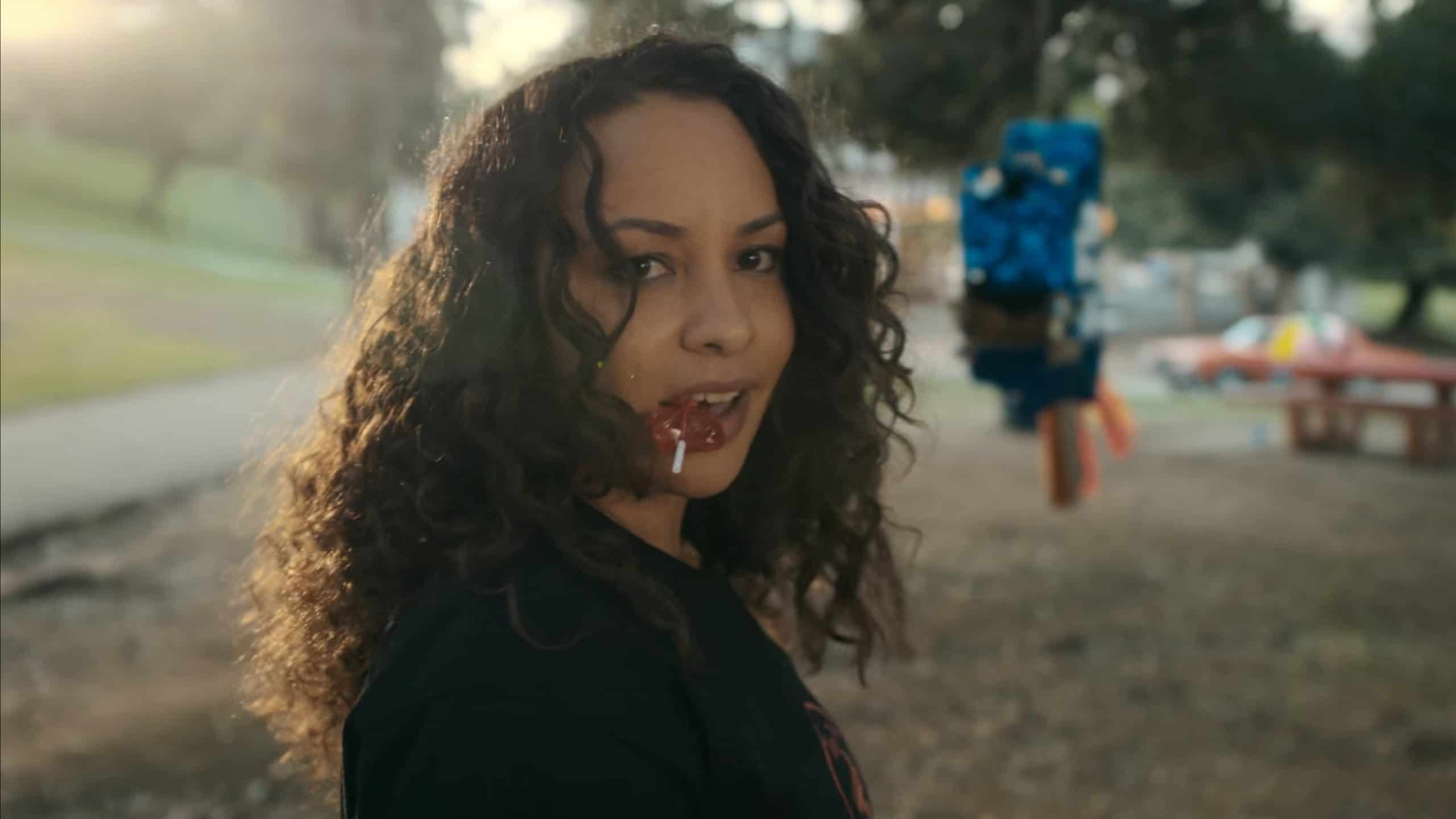 "Blindspotting" returns almost as if it never left and continues to be an alternative to other urban productions through its use of dance and poetry.
Previously Noted Characters
Ashley
Jasmine Cephas Jones
Rainey
Helen Hunt
Earl
Benjamin Earl Turner
Janelle
Candace Nicholas-Lippman
Sean
Atticus Woodward
Trish
Jaylen Barron
Jacque
April Absynth
Miles
Rafael Casal
Carl
Leland Orser
Recap
This content contains pertinent spoilers. Also, images and text in this post may contain affiliate links which, if a purchase is made from those sites, we may earn money or products from the company.
Season 2/ Episode 1 (aka Episode 9) – Planes, Trains, and Automobiles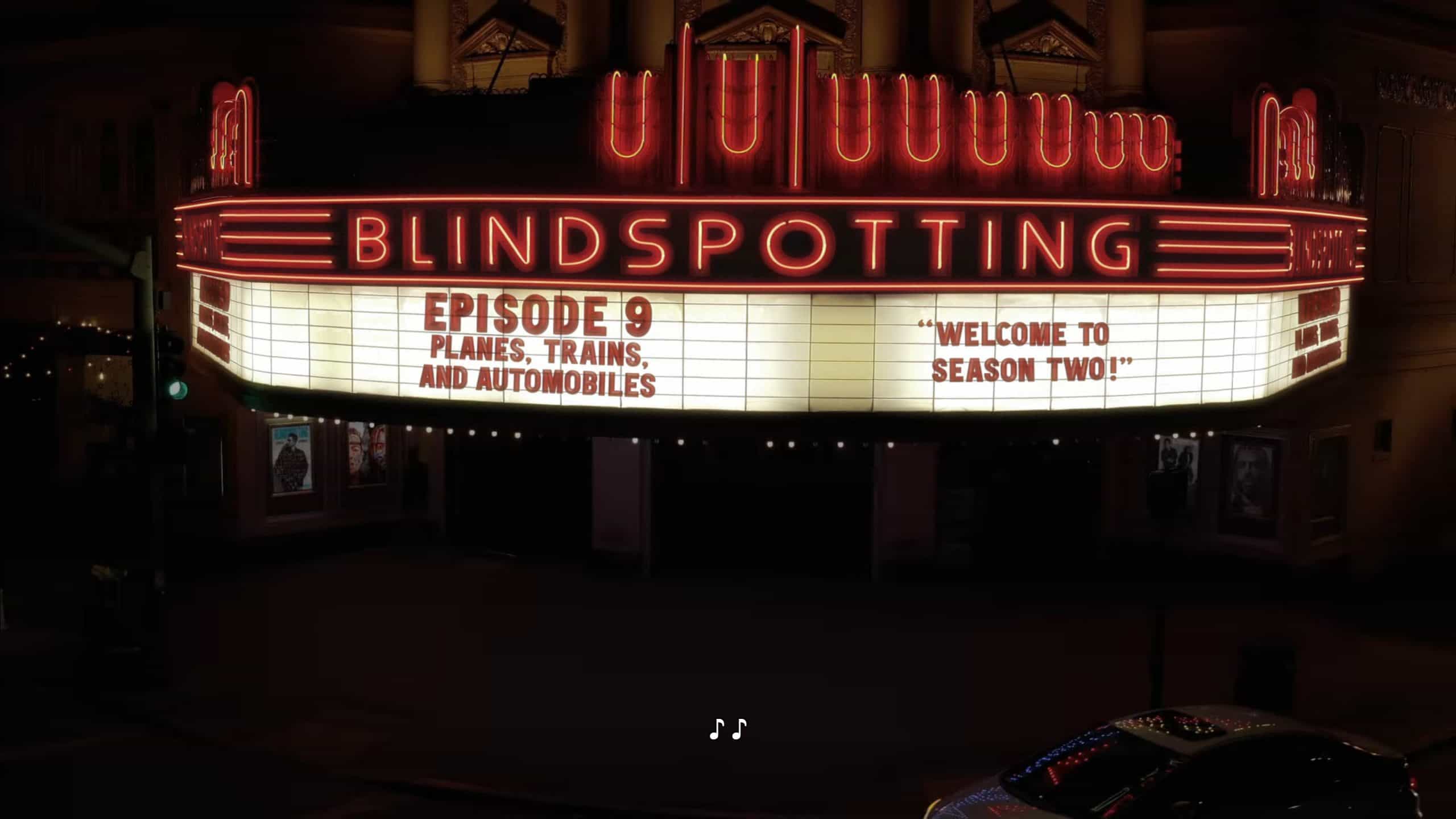 Featuring: Ashley, Rainey, Earl, Janelle, Sean, Trish, Jacque, Miles
| | |
| --- | --- |
| Aired (STARZ) | April 14, 2023 |
| Director(s) | Rafael Casal |
| Writer(s) | Brittany Miller |
It's Sean's 7th birthday, and Ashley is on edge. Why? Well, it is his first without Miles, and she wants everything to be perfect, and it ends up not going that way. Janelle and her mom get the wrong cake, Trish and Jacque get a pinata that formerly was a penis and is filled with bachelorette party candy, and then there is Rainey.
Ashley and Miles only get to see each other once every three months, and while Rainey is cool with Sean and Ashley having the first go, she would like some alone time with her son the next time. Ashley isn't really for this and questions if Rainey set all this up just so she could get the benefit of her marrying Miles.
As for how Sean feels? While his mom is wilding, and ready to go off on anybody and everybody, he enjoys the day for the most part. His dad got him a stuffed animal, which he likes, he got to ride a train, gets a bunch of gifts, and he even gets to see Earl, who has been MIA since he got out of prison.
However, Sean cursing more, calling people, including his mom, "Bruh," is raising red flags, and he is lucky that the same energy Ashley was delivering to all the adults, she holds back when it comes to Sean.
Season 2/ Episode 2 (aka Episode 10) – Life Is Too Short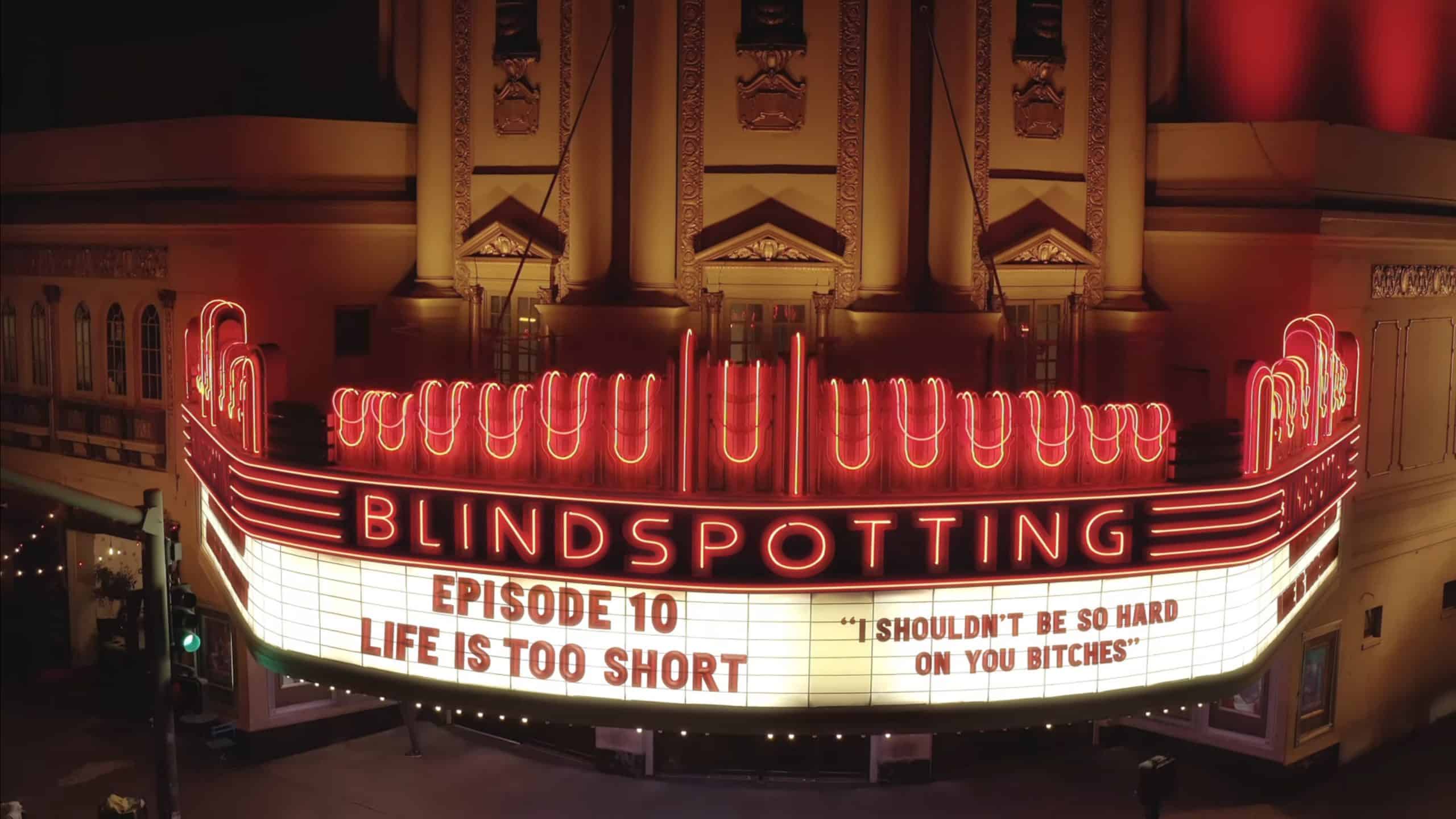 Featuring:  Trish, Jacque, Miles, Ashley, Earl, Janelle
Aired (Starz)
April 14, 2023
Director(s)
Rafael Casal
Writer(s)
Benjamin Earl Turner
Newly Noted Characters
Teena
Katlynn Simone
Too $hort
Too $hort
June
Tamera Tomakili
It has been 9 months since Trish and her work-wife Jacque created Kinky Blinders, with Carl financing them, and it has made Trish a good amount of money. She also is making guap from marrying people in prison and using that stream of income to keep Miles comfortable. But, while her cash is steady, what isn't is her relationship with Jacque.
Now, Trish swears up and down that she doesn't have romantic feelings for Jacque, but with Jacque really into Cuddie, and that leading to Trish not getting as much attention? Both Miles and Ashley peep Trish's jealousy. But, thankfully, rather than getting called out leading to beef between Trish and Miles, or even Ashley, it makes her reflective.
Perhaps in the same way, Ashley has become reflective after Rainey said she isn't fun. Hence, when Trish encounters rapper Too $hort and witnesses Teena, someone originally unaffiliated with Trish and Ashley, saving his life, Ashley goes in when Too $hort invites them to party. She gets hella drunk, and not only does she get into a fight, but she makes a new friend in Teena, someone who understands what it is like to have a husband in jail – which leads Janelle to become a bit jealous, even though Janelle still is texting someone who is taking up a lot of her time.
Ashley's family aside, we check in on Earl, who is still having trouble adjusting to life on the outside. Luckily, his high school girlfriend June has reconnected with him, and because of her, it seems he has started talking to his dad, getting out of the house more, and evolving rather than remaining in a loop of bad habits. Which, for Earl, isn't a quick and easy process. His trauma is deeply rooted and nearly ruins an evening out he planned. Thankfully, however, June is adaptable, and for every setback Earl has, she sticks beside him and figures a way to not downplay what he is going through but helps him see the situation can be manageable.
Things To Note
Question(s) Left Unanswered
Are we going to see much of Earl's roommates going forward, or was that a one-time thing?
What Could Happen Next
Getting to see more of Ashley's family as the season goes on, rather than all the focus being put on Miles'
Janelle getting jealous of Teena and Ashley's friendship
Miles getting on Ashley about getting alone with Rainey, and him taking note of how she eventually found common ground with Trish
Review
---
Community Rating:
---
Highlights
Sean No Longer Living In His Mother's Bubble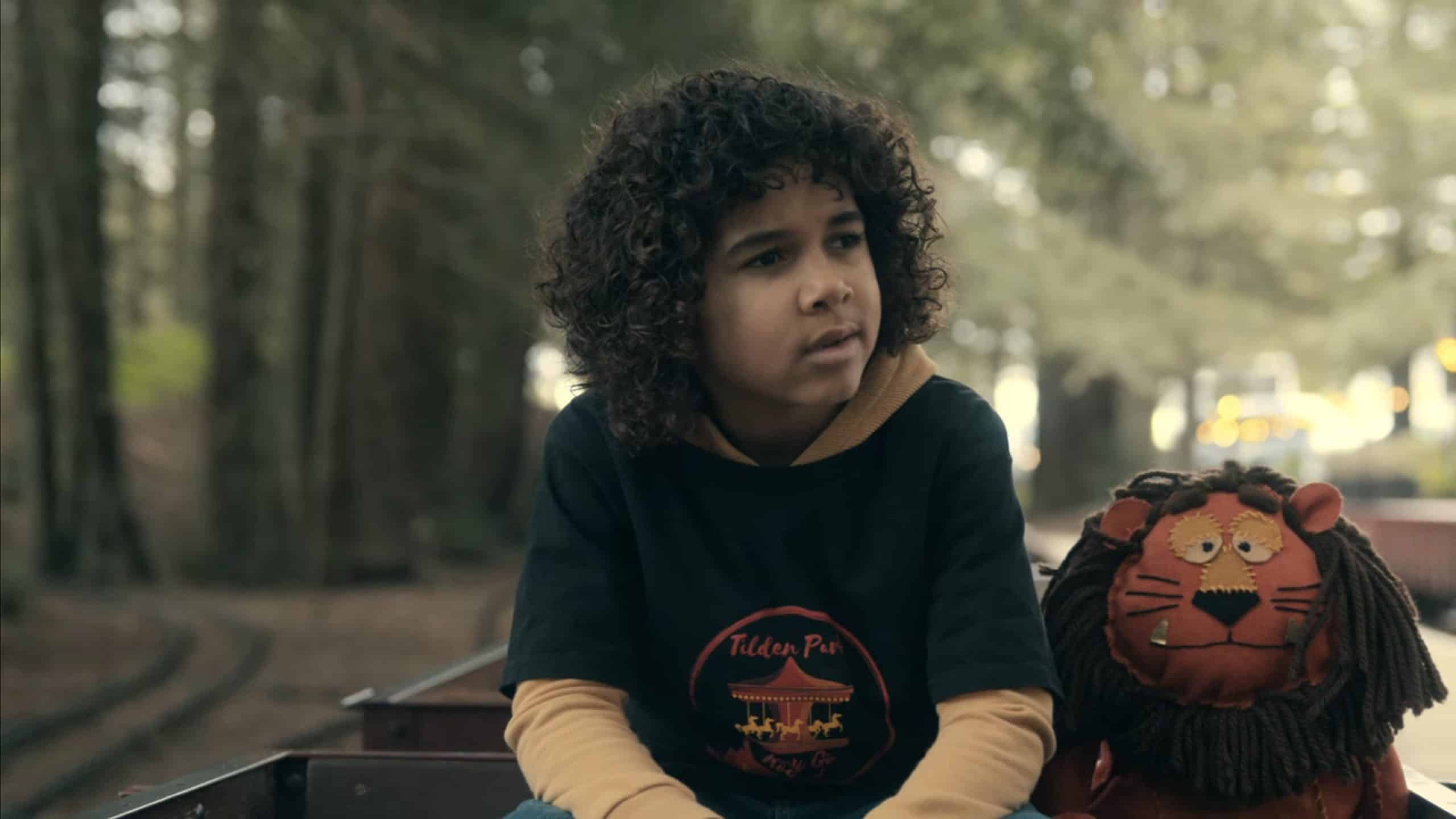 Sean is growing up, and with that, it seems he is starting to smell himself and push boundaries. Case in point, he is calling his mom out her name, cursing around her, and is somewhere between breaking away from being a kid and testing what he can get away with. In some ways, this is entertaining because Ashley is stuck between being a Black mom and also wanting to be sensitive to what Sean is going through.
Yet, there is a need to recognize Sean could easily go from gripping a stuffed animal and going on a train, to wanting to get high with older kids just because they make it seem cool. Which, once that happens, it could mean the beginning of the end of Ashley's influence and her hoping she laid a good enough foundation for her son to not be lost to the streets.
Ashley Doing The Most
Between the first and second episode, Ashley was wild. From going off on nearly every adult when things weren't going right at Sean's party to drinking excessively and knocking some random white girl out? Clearly, she is going through it, and it is hard to not wonder if we're only going to see this stress lead to escalating chaos or if she may find a healthy way to handle the pressure she is under?
June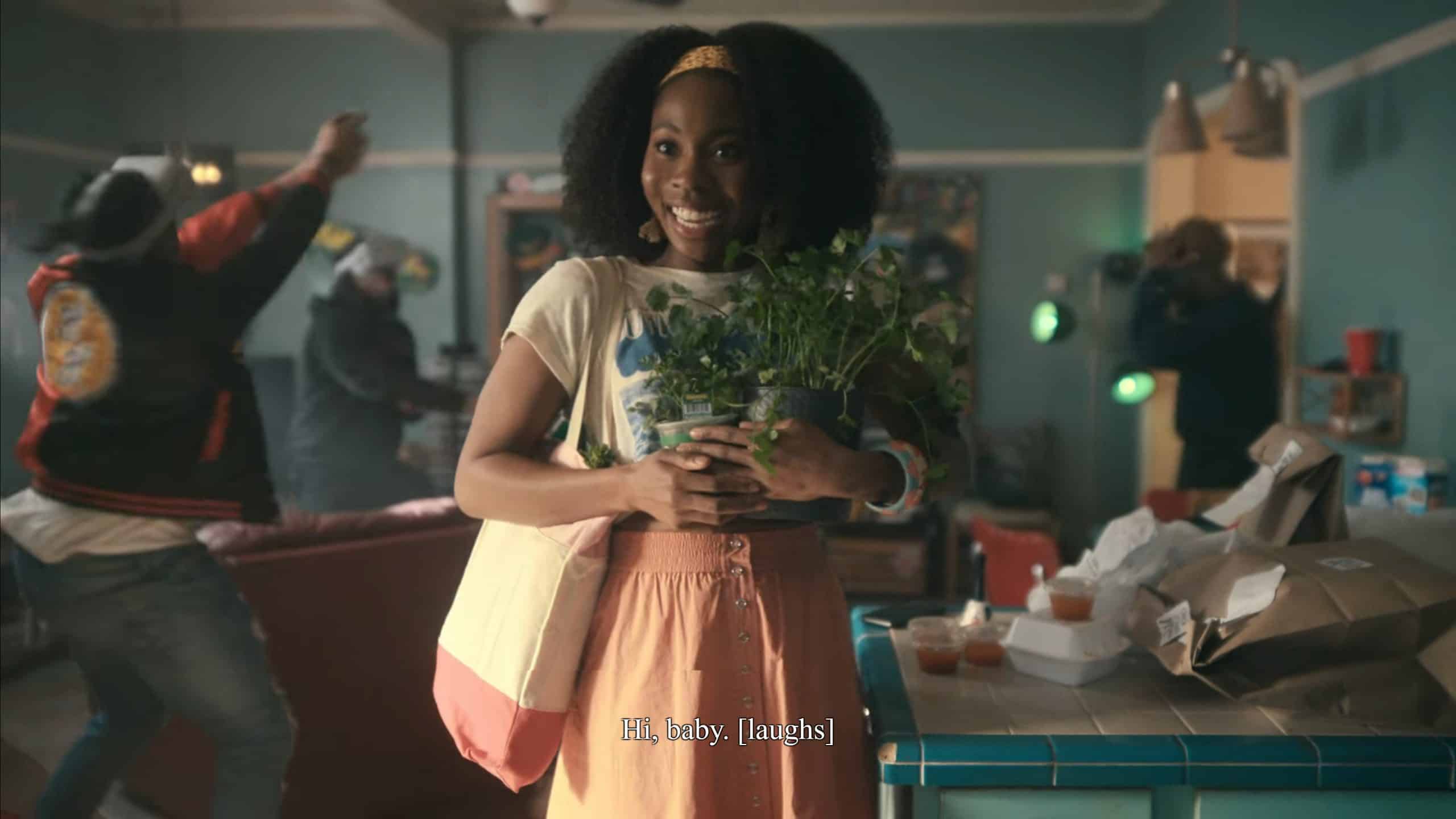 A lot of people have a toxic idea of being a ride-or-die, especially if they think relationships should be unconditional. But June presents something far more healthy and honestly unexpected. She just came back into Earl's life after he went to prison and clearly is dealing with PTSD from that and his father. Yet, rather than treat him as too much or try to change him, she seems willing to work with him, walk beside him, and help him feel less alone.
Mind you, nothing about who she is makes it seem she will enable or baby him; hence her pushing for Earl and his dad to heal their relationship. Never mind her potentially being a factor in Earl consistently doing therapy. Instead, she, similar to Miles and Ashley, maybe even Jacque and Trish, are an example of the type of partnerships you don't get to often see in any film or show set in an urban area. Especially featuring Black people.
[ninja_tables id="59307″]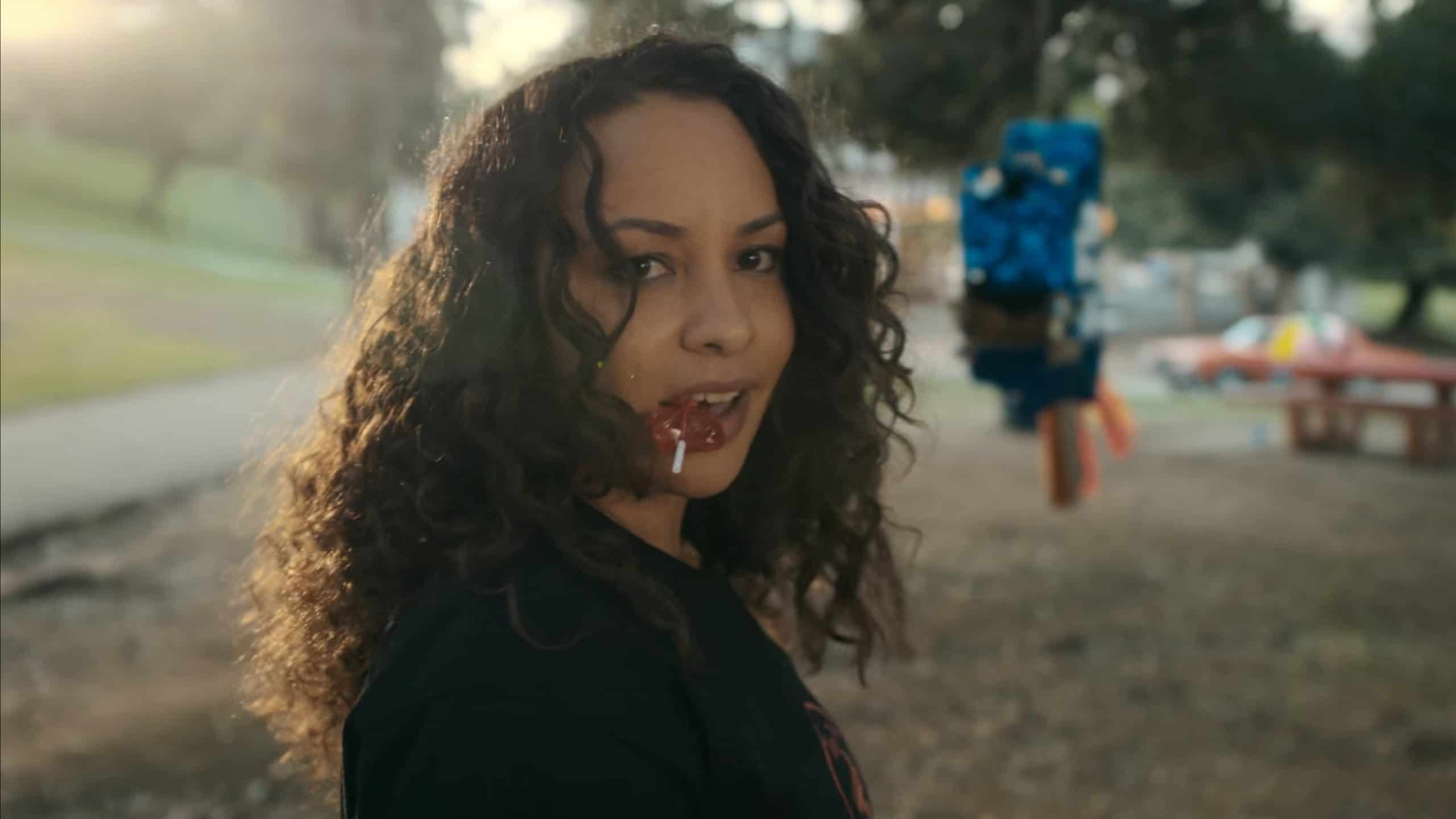 Blindspotting: Season 2/ Episodes 1 and 2 – Recap/ Review (with Spoilers)
Overall
"Blindspotting" doesn't come in hot, but it does deliver what is expected as it gives us an almost Oakland version of "Atlanta," but without being overtly perplexing.
Highlights
June
Ashley Doing The Most
Sean No Longer Living In His Mother's Bubble
---
Follow, Like, and Subscribe
Community Rating: 0.00% (0) - No Community Ratings Submitted (Add Yours Below)