In the season finale, time management is a major issue, and the lack of it leads to unfortunate results.
---
| | |
| --- | --- |
| Episode Title | Bride or Die |
| Aired | 8/8/2021 |
| Network | STARZ |
| Directed By | Rafael Casal |
| Written By | Rafael Casal, Daveed Diggs |
Recap
Surprise! – Janelle, Ashley, Rainey, Trish, Sean, Miles
With his move to prison imminent, it is decided to follow Rainey's advice and to keep the family together, have Ashley marry Miles for conjugal visits, and so Sean can actually touch his own father. However, Miles isn't made aware of this plan.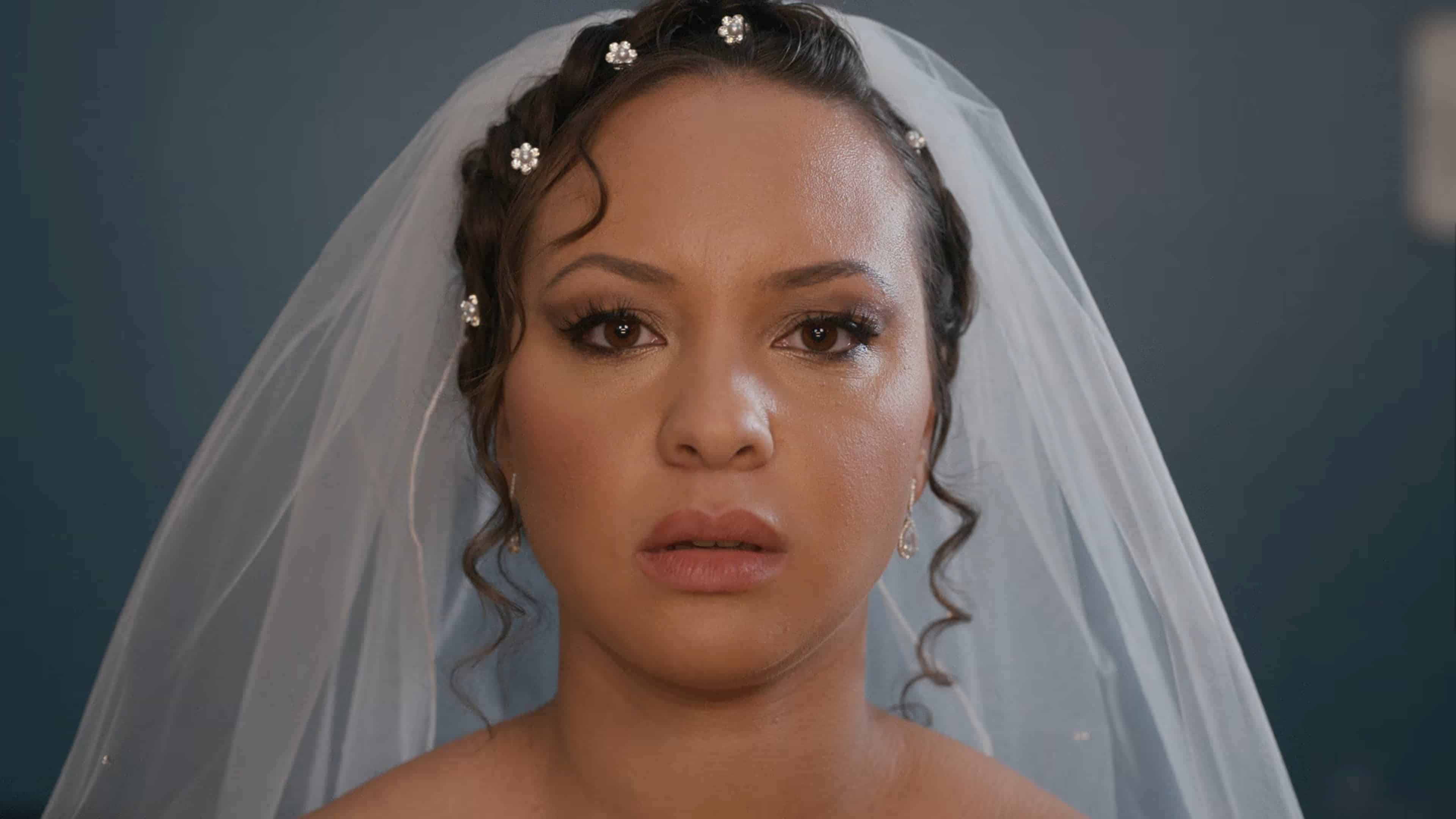 But that's a minor problem compared to the many others which precede them seeing him. If it isn't Rainey forgetting her ID, it's her officiator backing out since he's uncomfortable with what will essentially be an ambush on Miles. Also, Trish's grill is stuck since she apparently hasn't removed it in who knows how long.
However, these mishaps create time and space for Ashley and Janelle to get some quality time. Thus, we learn she was married in Bali for 3 years to a man named Mustafa and even was helping to raise his 2-year-old daughter, Tiare. However, when things got tough, he didn't want to work things out, and it seems that led to her coming back home. Even if Mustafa loved her better than any man has ever done stateside.
It Was Nice While It Lasted – Earl, James
Earl was having a decent day at work, but then he got screwed into staying late, and with James so hard to get a hold of, Earl was late getting back. So rather than prepare curry chicken for everyone, he is panicking over the cops taking him back to prison.
A Beautiful Day To Overcast Night – Ashley, Earl, Janelle, Miles, Trish, Rainey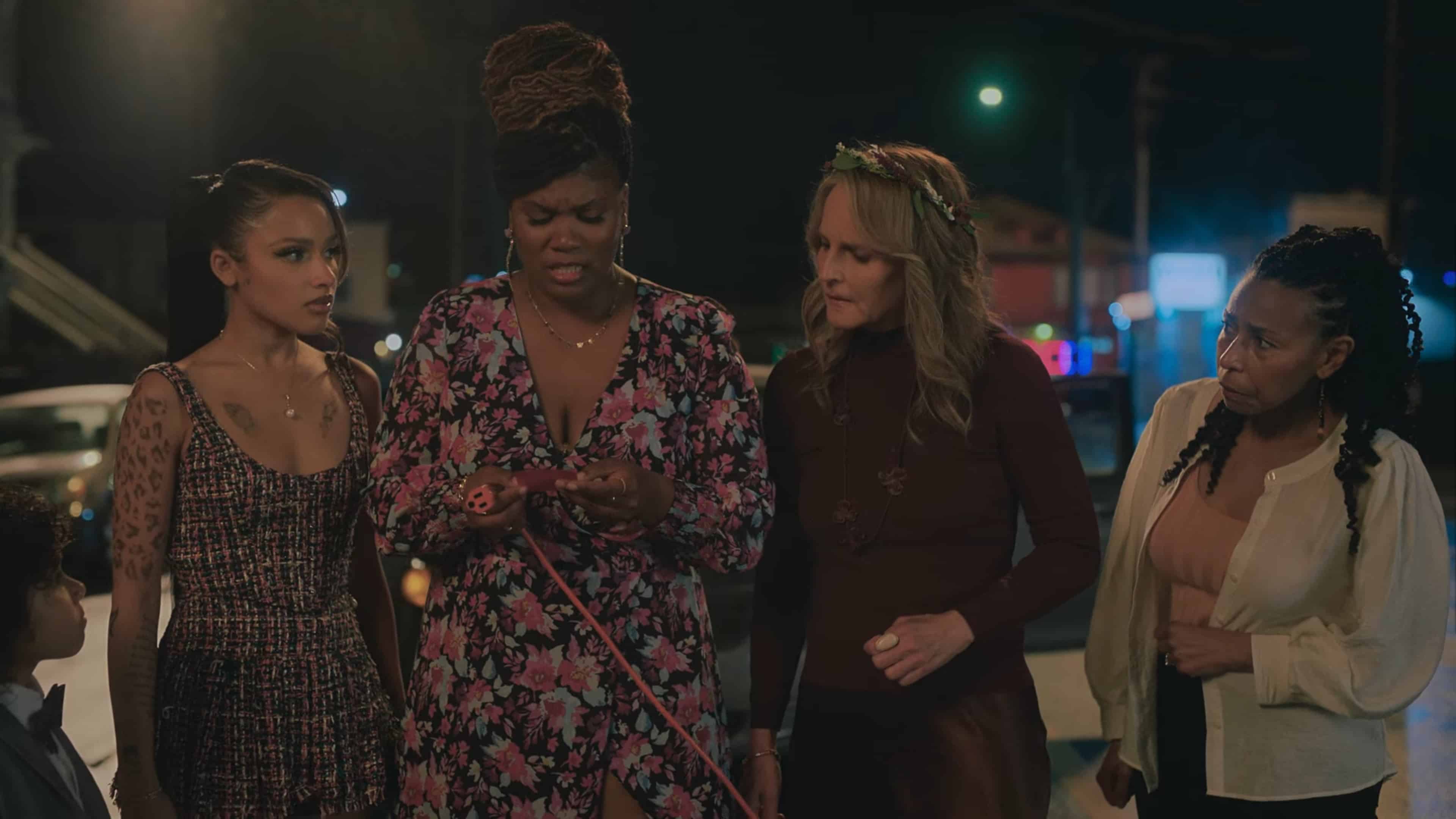 While things started with a few hiccups, the day ends well between Trish becoming ordained and Rainey getting her life together. Miles and Ashley end up married, and it seemed like it was going to be a good day. However, everyone just misses Earl being taken away, and slowly but surely, you can see Janelle devastated.
Things To Note | Question(s) Left Unanswered
Question(s) Left Unanswered
Considering Miles was talking to Collin at the end of the episode, will he appear in season 2?
Commentary/ Review
Highlights
Finally, Learning Janelle's Secret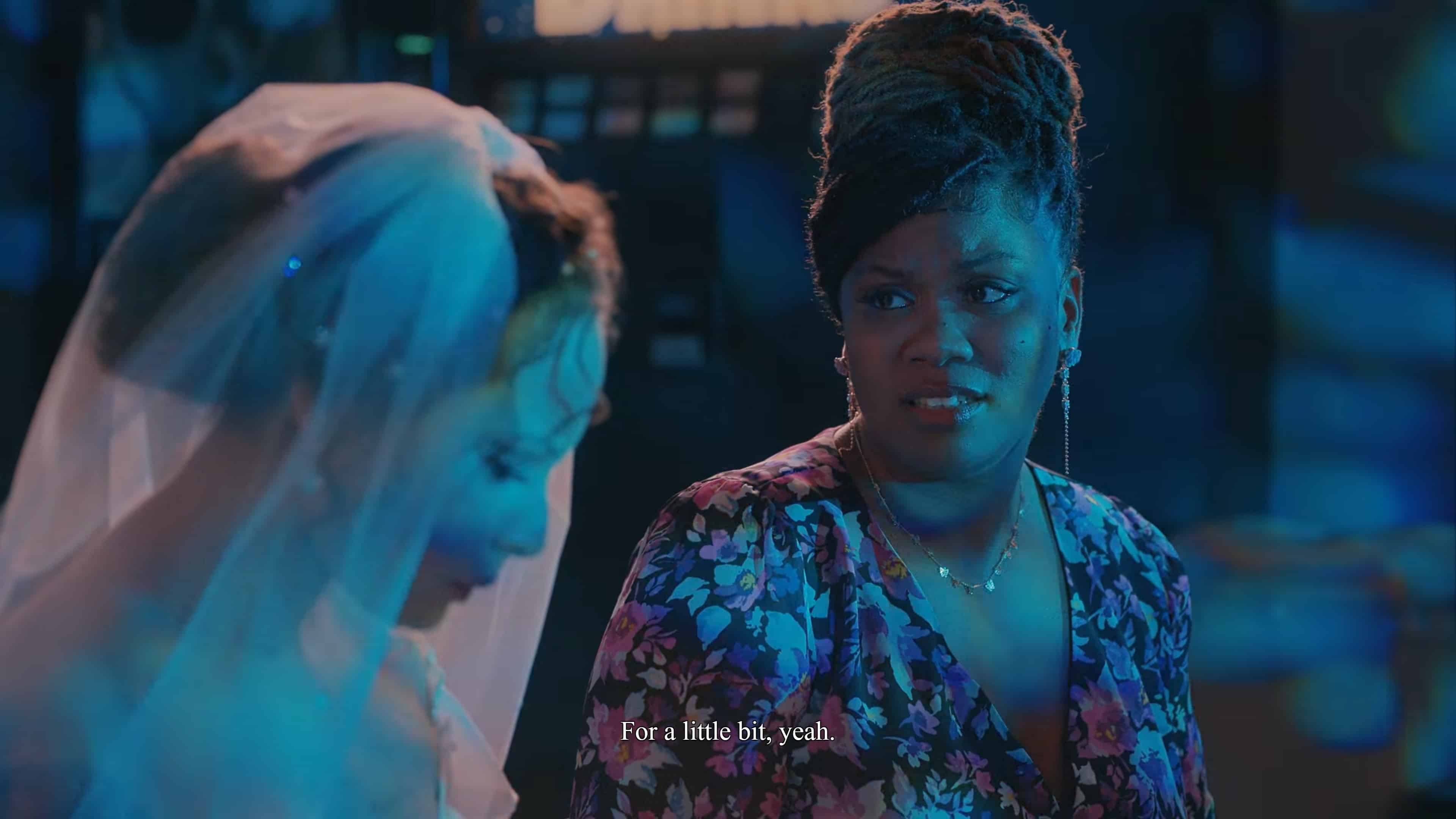 Was Janelle's reason for coming back at the forefront of our mind? Not at all. Honestly, Janelle's secret wasn't really that interesting, and while she was presented as an individual sometimes, more often than not, she was Ashley's best friend or a potential love interest for Earl. The only time I'd say she broke out of that is when she spoke of her experience as a Black woman who wasn't light-skinned like Trish. Which, with learning about Mustafa and how he loved her, really pushes you to wonder how they could have incorporated Janelle's perspective and life more.
On The Fence
Earl, Where You Going?
So will Earl be in the same prison as Miles? Also, should we expect a whole lot of jail scenes with dudes in orange jumpers doing interpretative dances? Only time will tell, but I must admit I find it unfortunate Earl went back in due to the job his PO gave him.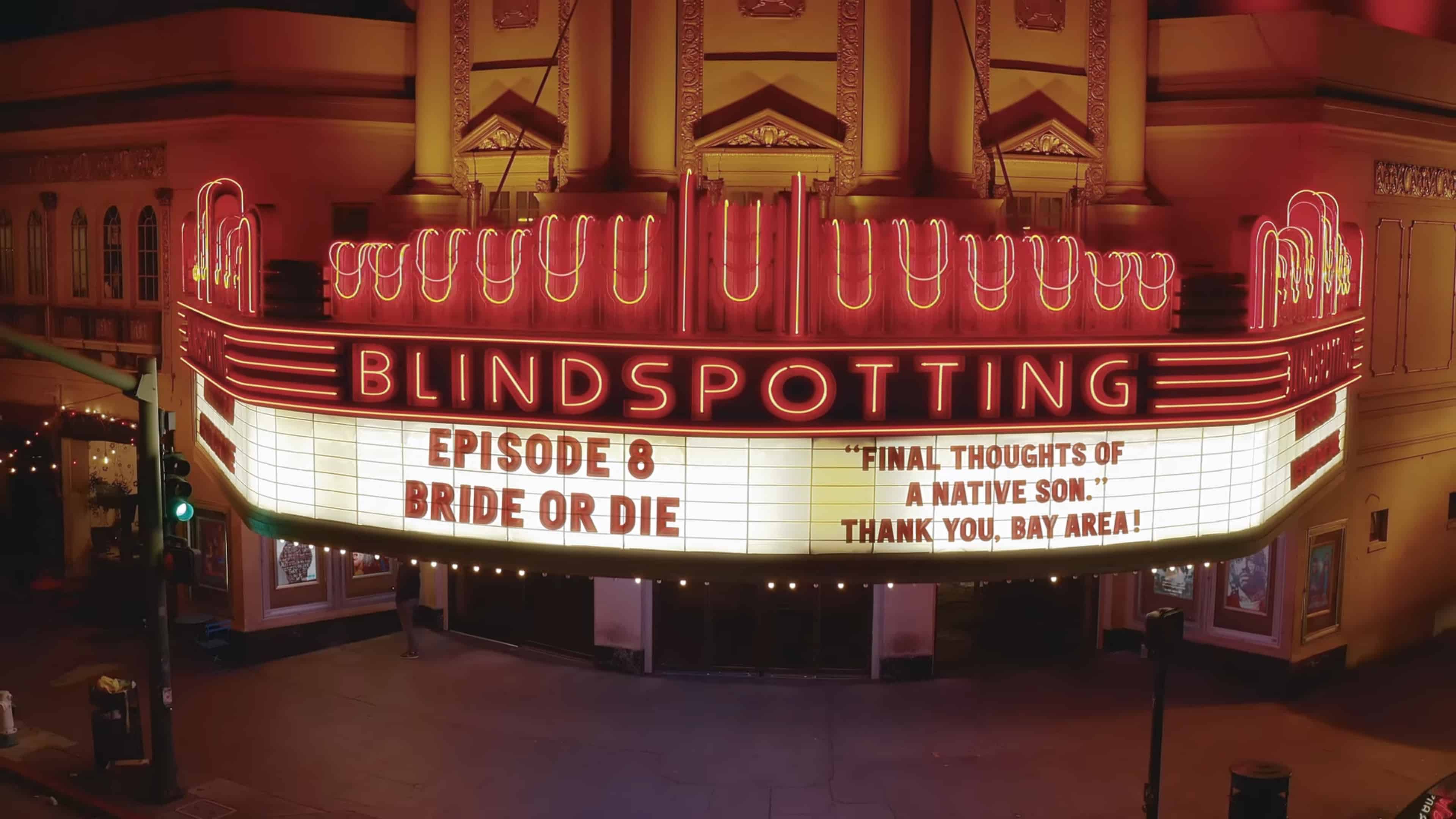 Blindspotting: Season 1/ Episode 8 [Finale] – Recap/ Review (with Spoilers)
Trajectory: Plateau
It's not an exciting season finale, but it is good enough if we don't get a second season.
Highlights
Finally, Learning Janelle's Secret
Disputable
Earl, Where You Going?