Black Love: Season 4/ Episode 2 "Newlyweds" – Recap/ Review (with Spoilers)
As we meet the newlyweds, we're reminded of how Black Love maintains a diverse group each season to not just show but give you hope that Black Love exist and can be obtained.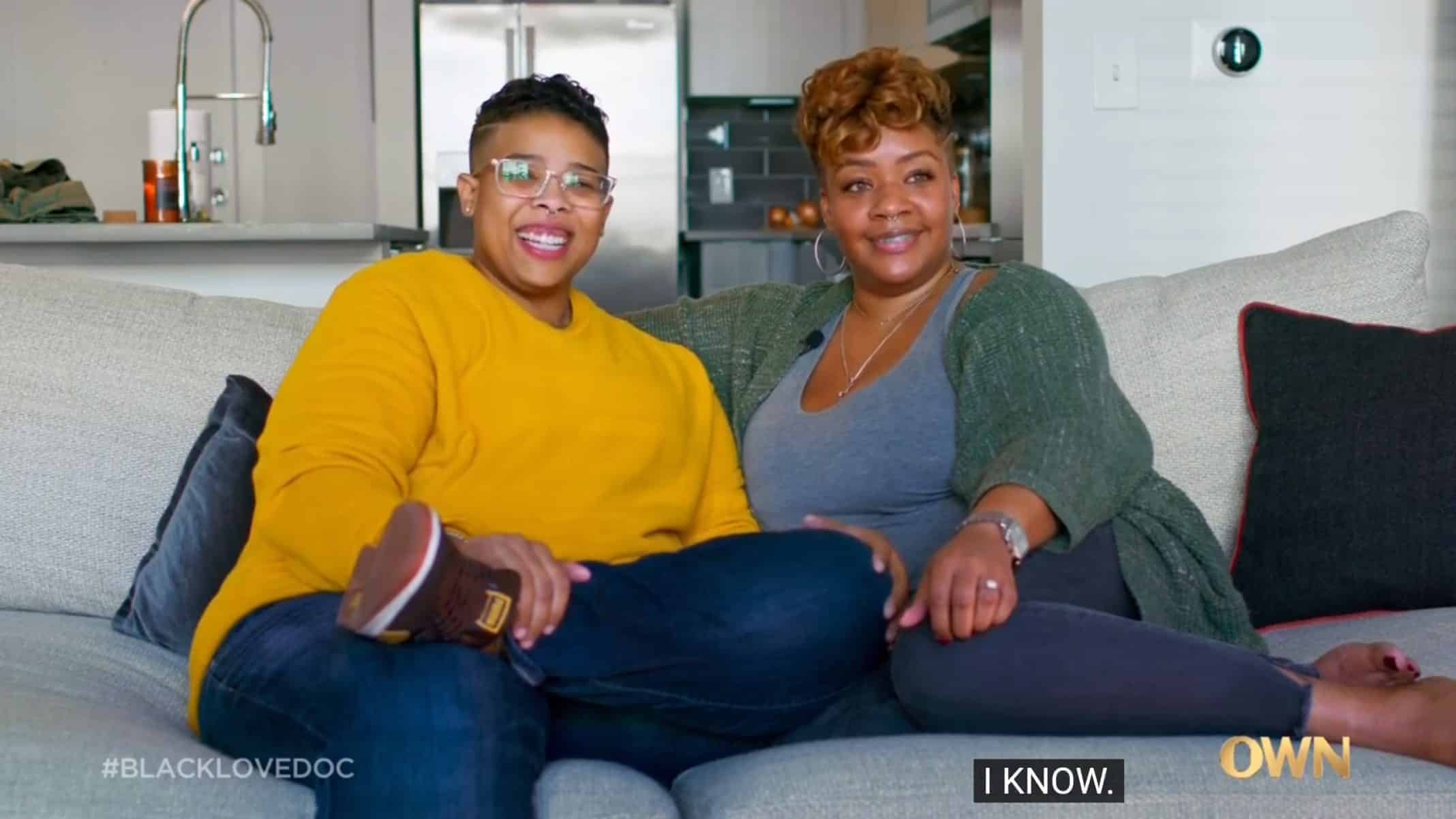 As we meet the newlyweds, we're reminded of how Black Love maintains a diverse group each season to not just show but give you hope that Black Love exist and can be obtained.
---
Director(s)
Codie Elaine Oliver
Writer(s)
N/A
Aired (OWN)
9/5/2020
Introduced This Episode
Himself
Nikolai Rowe
Herself
??????? ?????
Herself
Surouje Harper
Herself
Aisha Harper
Herself
Brandi Stroud
Himself
Kareem Stroud
Herself
Jazmyn Simon
Himself
Dulé Hill
Herself
Jemele Hill
Himself
Ian Wallace
This content contains pertinent spoilers.
Recap
From Summer To Life – Nikolai and Roxanne
What started with a pickup line about needing a tour guide in Cape Town, South Africa, evolved into a marriage that has reached the year mark. Yet, long-distance relationships are hard, and for Roxanne, men have never really been a consistent thing in her family, going back multiple generations. So on top of adjusting to a relationship where you go from seeing each other every day to having to make an effort to call or send videos, there is having a man who understands the value of being dependable.
But, generational curses are meant to be broken, right?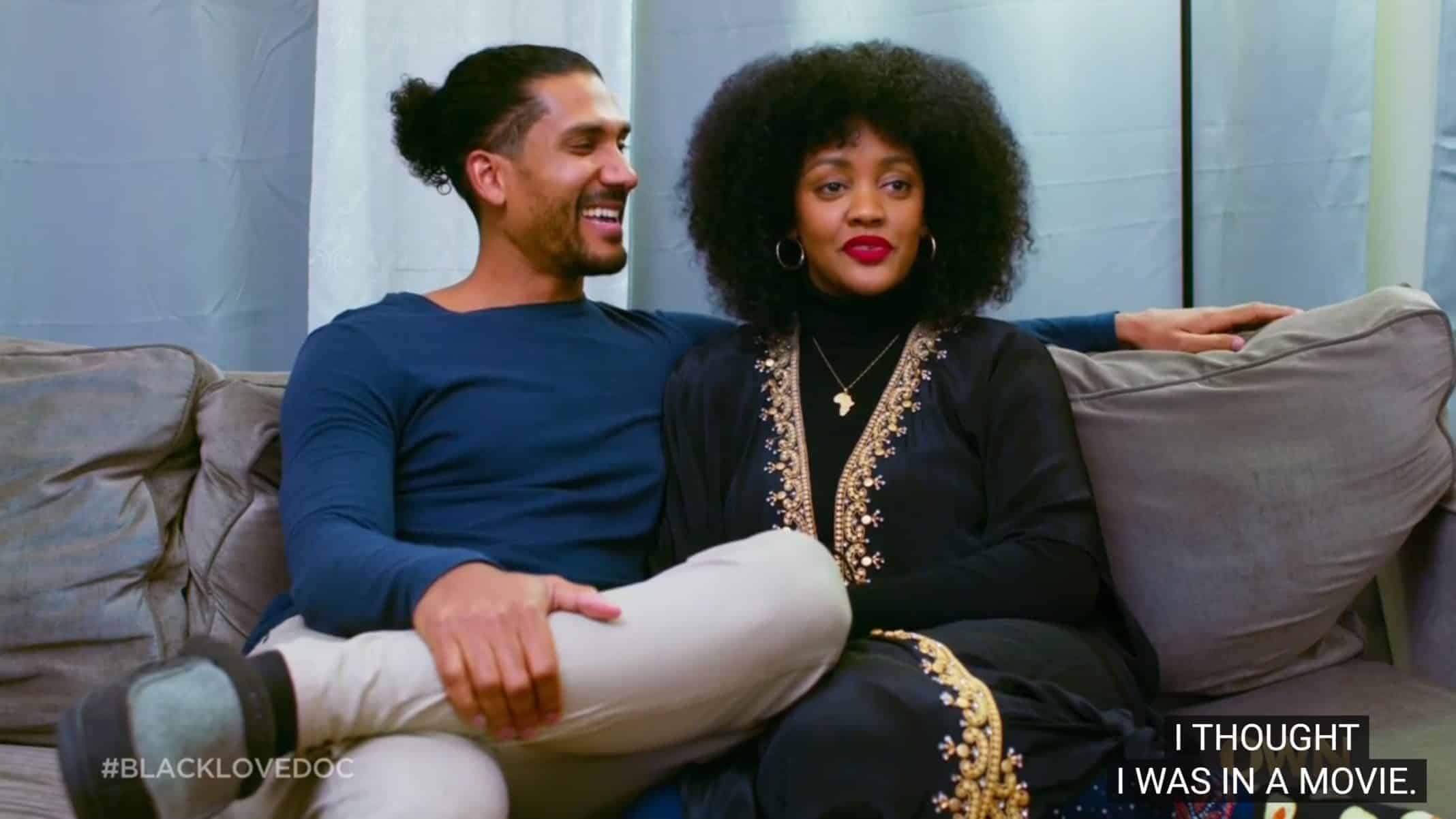 Communication Is Key – Surouje, Aisha, Brandi, Kareem
Often, it isn't just about talking to your partner but knowing how to talk with your partner. Especially considering a lot of people, they are so adjusted to how they were spoken to growing up, it isn't hard to trigger them. Case in point, Surouje is the quiet type, but Aisha believes in working through things and isn't afraid to push and prod.
This, for Surouje, can be triggering because of the way their mom was growing up. Yet, you can't be with someone and be closed off. There is a need to speak, allow for disagreements, as long as they are respectful. Hence why Surouje doesn't curse or call Aisha out of her name. In fact, with the way their relationship is set up, cursing for them is using each other's government name rather than the affectionate term they use for one another.
Switching to Brandi and Kareem, with them meeting in high school in Baltimore, it is made clear Brandi has ways about her, which likely came from Baltimore. Mainly that she is passionate when she talks, and for Kareem, it can be a bit much. Granted, his mom is Trinidadian, so the way Brandi talks isn't foreign to him. However, he is calm, cool, collected, and not much for confrontation. Note: This doesn't mean he avoids hard conversations, but taking a beat so that you aren't on one, is something he needs, and Brandi is working on.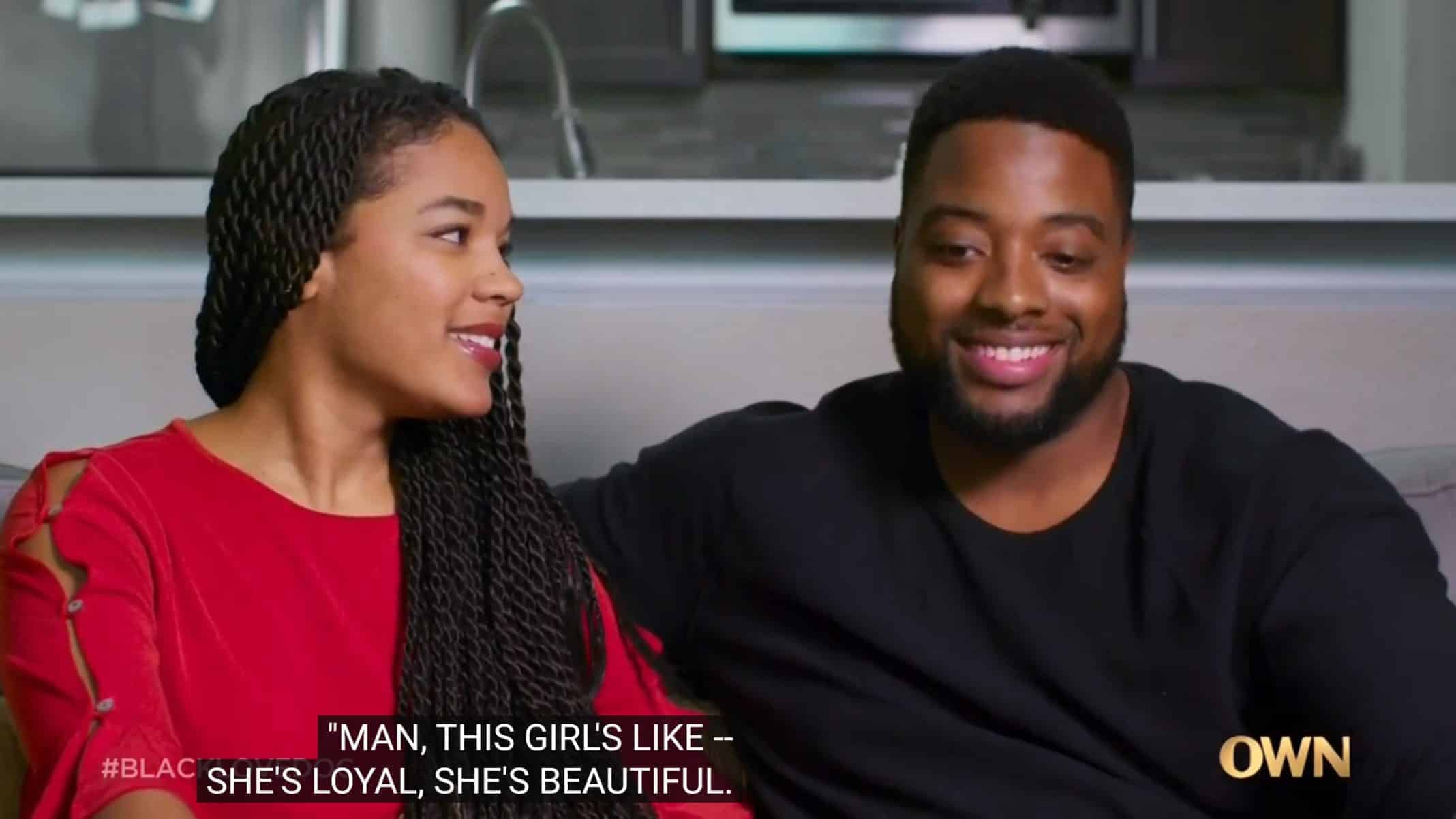 Keep The Same Energy – Jazmyn, Dulé, Jemele, Ian
With Jemele and Jazmyn being women in entertainment, Jemele in sports, and Jazmyn, an actor, there is an acknowledgment that having a man in their fields can be hard. For Jemele, it's because she doesn't need a dude star-struck just because Lebron or someone else walked by. Then for Jazmyn, there is the challenge of not just keeping things professional but being ready and willing to have someone's name attached to yours. Especially when you are just starting to get notable roles that can change the course of your career.
Hence why both from their partners needed someone who would understand who they are, what they're about, and not switch things up when things got serious, be it dating or marriage. With Jazmyn, that came in the form of being friends first, maintaining routines, and being honest, for that is the foundation of her and Dulé's relationship.
Then with Jemele, it is understanding and maintaining their dynamic. One that has it where they both can be secure no matter who Jemele is around, how much money she makes, or what is going on outside of their marriage. For at the end of the day, they made a choice. So the same choices they made to get to know one another and embark on being married, needs to carry over for they didn't rush into this. There was no switch of going from casual to serious. So while people evolve as humans do, you can see there is a need to evolve as a person but maintain the qualities that made you an asset and a rarity as a partner, and not become what was once feared.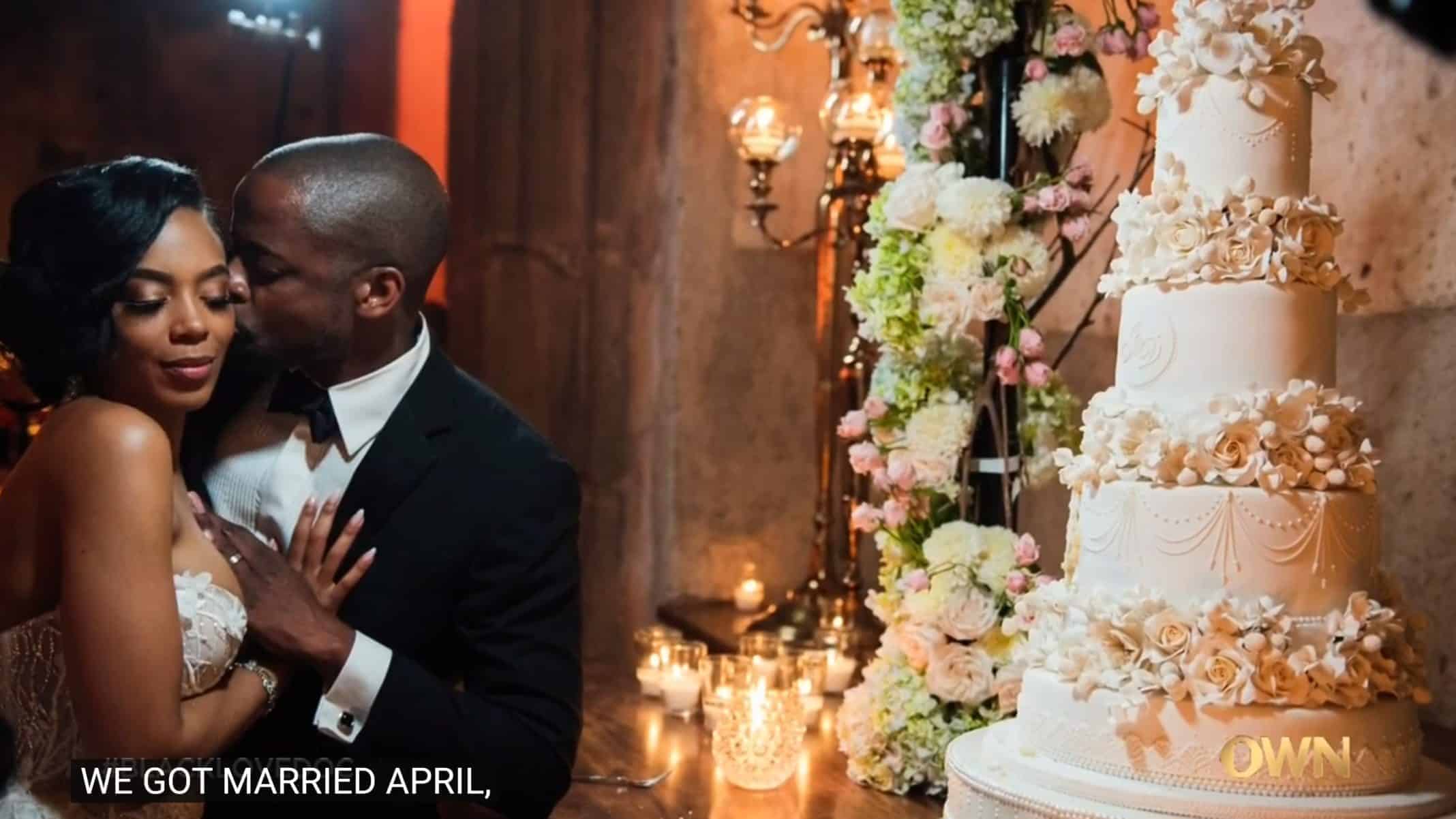 Collected Quote(s) & .Gifs
There's strength to being able to be vulnerable and people think that being vulnerable makes you weak, but you need to be strong enough to open up and be able to collapse and cry on to someone and let them help you feel better.
— Aisha
I didn't have a fear about getting married. There are fears I have about being married.
— Jemele
Review
---
Community Rating:
---
Highlights
The Diversity
What we've always appreciated when it comes to Black Love is that, despite its recent colorism criticism, it generally has a diverse set of couples. Just in this episode alone, we got a couple through Jemele and Ian, where the woman is older. Which may have been true before, but it wasn't noted or embraced. Rather, we usually got an older man, sometimes someone side-eye worthy older, and a younger woman.
On top of that, while the show seems to flip it each year, there is usually one queer couple represented, and I have to say how much I love that, on top of showing a queer couple, they aren't necessarily famous people. Note, they are accomplished in their field, but it isn't just actors like Jazmyn Simon and Dulé Hill; it's a mix of both people in entertainment and everyday folks.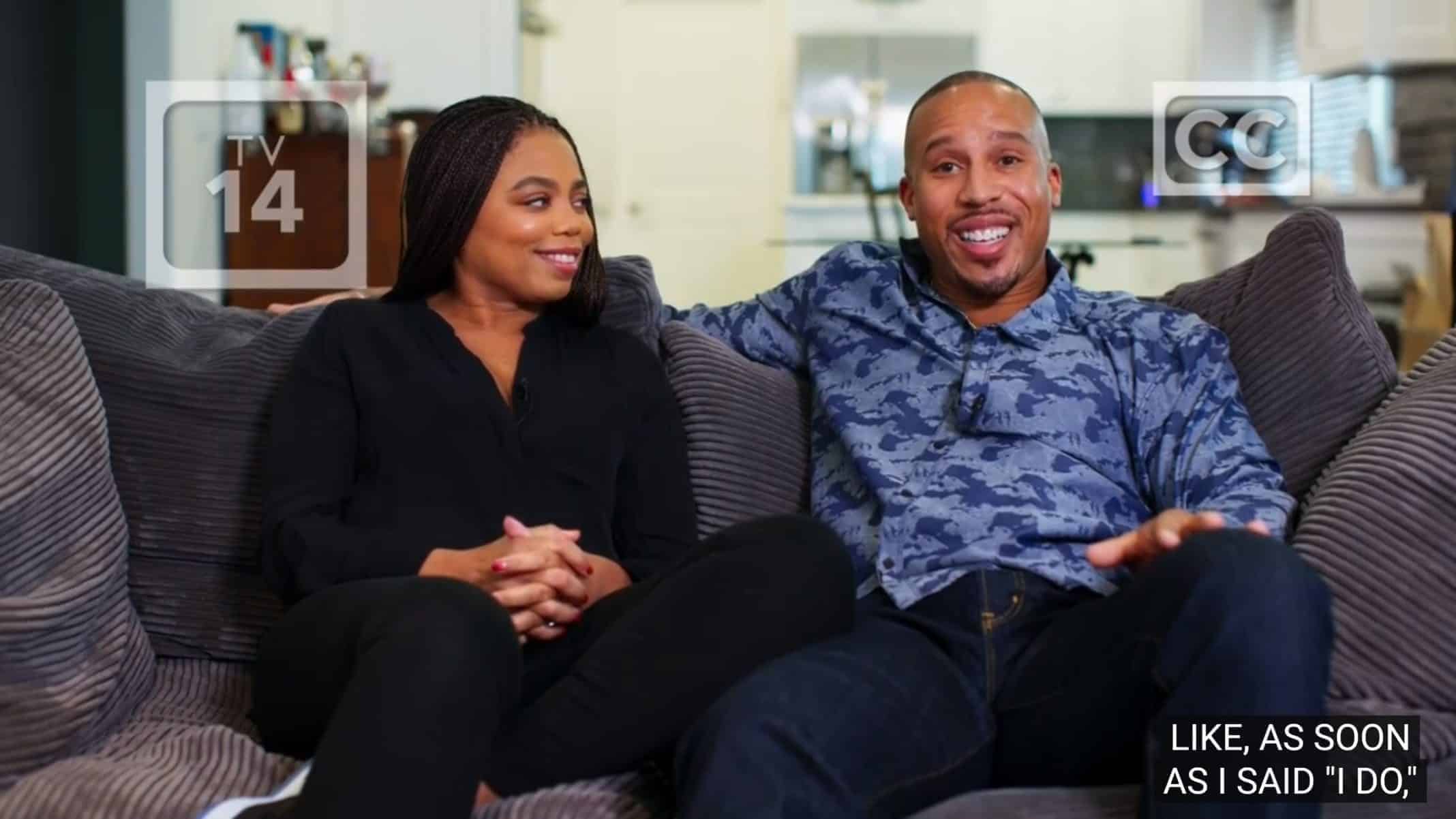 Also, there is a need to note that not everyone looks or fits some Eurocentric beauty standard. From the full lips of Roxanne to the luxurious skin tone of Deborah Joy Winans in the first episode, to Jemele's classic braids, we're given representation in all forms, to show not just Black people in love, but the fact it isn't exclusive to just one look or shape. It's possible for anyone as long as they are open, willing to communicate, if not learn how to better communicate, and as much know themselves as they are willing to know another.
The Diversity - 86%
With the newlyweds introduced, we are reminded of how important it is to start off healthy patterns from the beginning to avoid being yet another statistic, and the value of learning to communicate.
---
Follow, Like, and Subscribe
Community Rating: 0.00% (0) - No Community Ratings Submitted (Add Yours Below)