Bigger: Season 2/ Episode 1 – Recap/ Review (with Spoilers)
Six months have passed since the season finale and, let's just say everyone is faking the funk a little bit (well, actually a lot).
---
Episode Title
All Good
Director(s)
Crystle C. Roberson
Writer(s)
Felischa Marye
Aired (BET+)
4/22/2021
Newly Noted Characters
Shoshana
Tori Spelling
This content contains pertinent spoilers. Also, images and text may contain affiliate links, which, if a purchase is made, we'll earn money or products from the company.
Recap
How Is Everyone? – Deon, Tracey, Veronica, Greg, Vince, Shoshana
So, after six months, how is everyone doing? Well, Deon still doesn't have a job and is running out of money; Tracey is back on Basketball Exes and hating it; Veronica is dealing with being a landlord and lots of wack sex; and Vince? Well, Vince likes the amount of money coming in, but making most of his income from bar mitzvah's is starting to wear on him — mainly because the kids are occasionally rude.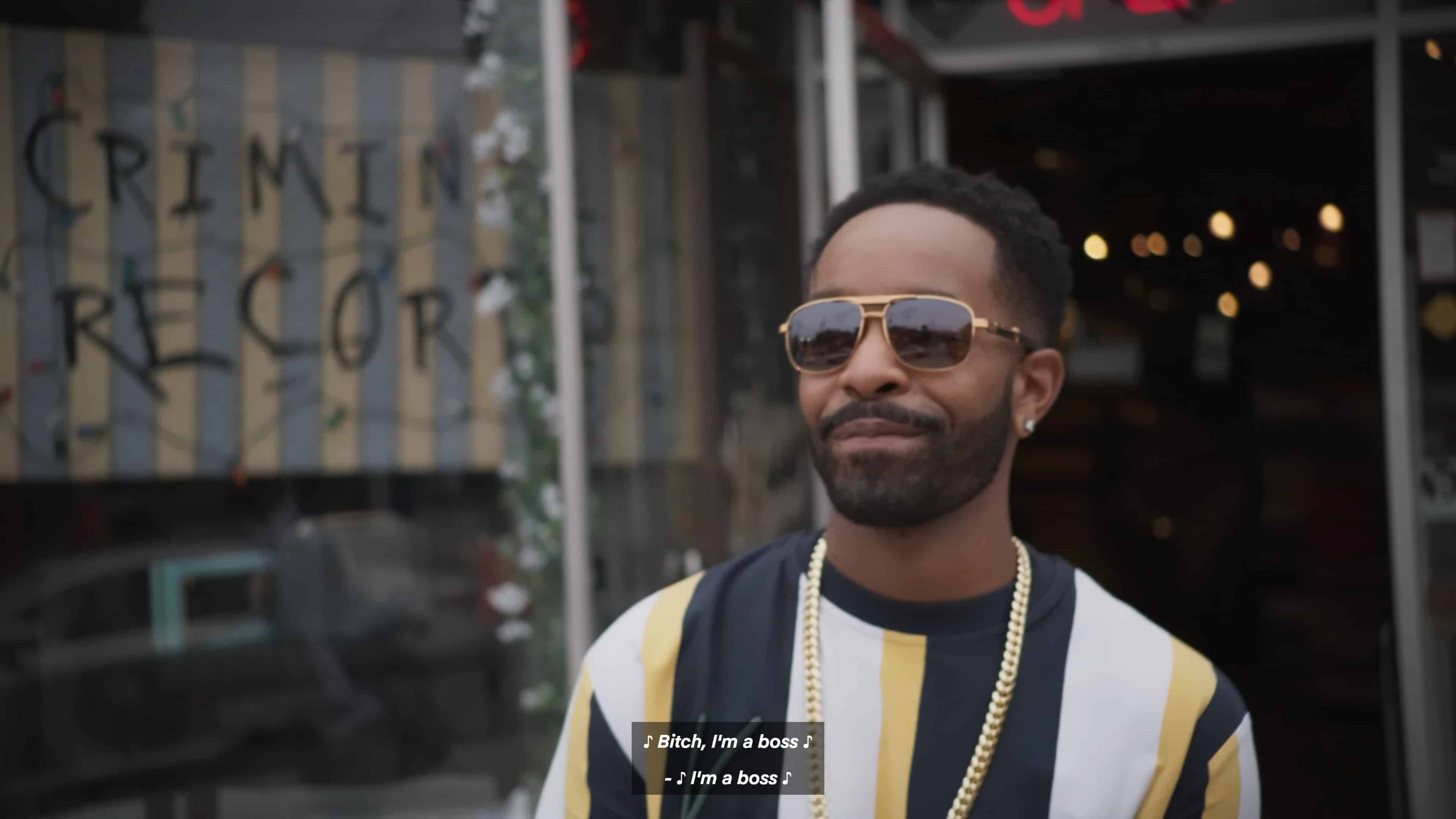 Though with Vince having a potential sugar momma in Shoshana, maybe he is diversifying his income?
Oh, and as for Greg? Well, he is living his best life as a single man with hardly any worries.
What About Layne In Particular? – Layne, Liberty, Deon
As for Layne? Well, her shop has been featured in multiple publications and, because of that, her and Liberty are overwhelmed with work. This, in some ways, is fine, but when you combine increased work pressure and issues with Deon, it is stressing Layne out to the point of panic attacks.
Now, as for what is going on with Deon? Well, between them fighting when she got bailed out by Greg to Deon possibly hooking up with someone while their relationship was in limbo, they aren't in a good place—making it so they keep snipping at each other and Layne trying to avoid him because she is still in her feelings. Which, because their issues remain unresolved, are starting to affect the friend group, but when you get done dirty, what you expect?
Things To Note | Question(s) Left Unanswered
When did Deon hook up with that girl we saw in one of the final scenes?!
Did anyone else think Layne was pregnant when she started having issues?
Review
Highlights
Child…
It's mid to low-level drama, but drama nonetheless, and it's the kind that is juicy enough to get you interested, but not so much you think the writers are doing too much. Plus, it also gives you an idea of what growth opportunities there are for the cast.
When it comes to Veronica, for example, it is increasingly clear that, as much as she is about that life of no friends but consistent benefits, it's getting old. If not, at the very least, it isn't what it used to be, and no one is blowing her back out like they once were. So, it might be time to try a relationship.
Now, could it be with Vince? Maybe. But he, too, has to get his life in order since I doubt Shoshana is just some random woman he hangs out with. She pulled up, and they were friendly in the kind of way that, at the very least, she thinks something is going on.
In terms of Tracey? Well, take note that the show could delve more into her dealing with the producers and her being coerced back. Also, her trying to use that money to pursue other sources of income, if not ways to leave the show once again.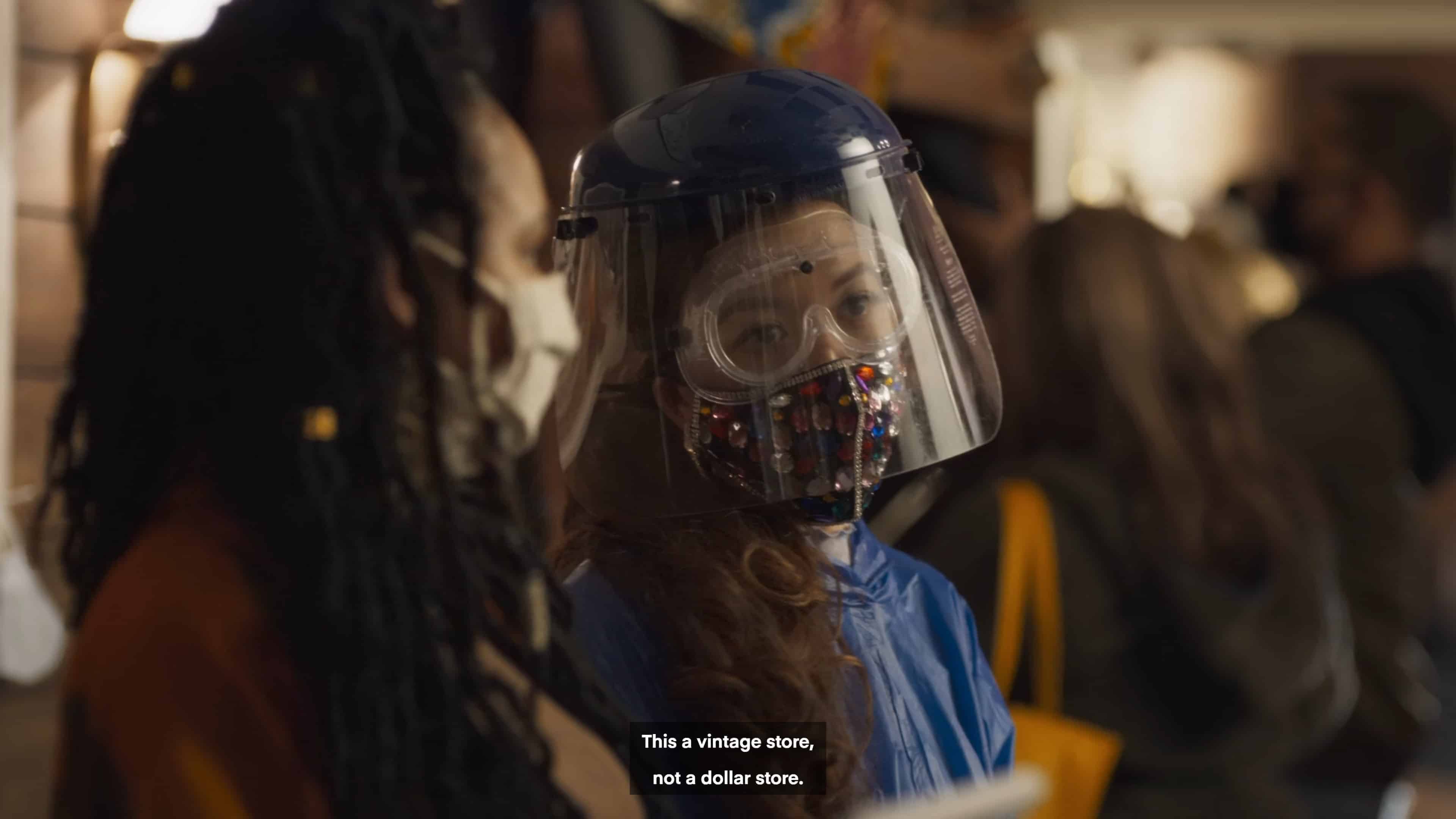 Switching to Deon, he clearly needs a job and may have to switch gears in terms of what he is looking for and Layne? A part of me would like to see Layne lean more on Liberty, or even Wally, who seems rather cool with Layne's business neighbor. Because, with things not being the same with Layne's friend group, it does make me hope she might explore her other options. Liberty, especially since she is too extra to not get more than a comic relief moment. I think it's time to see what her backstory and home life is.
On The Fence
So, How Is Greg Doing?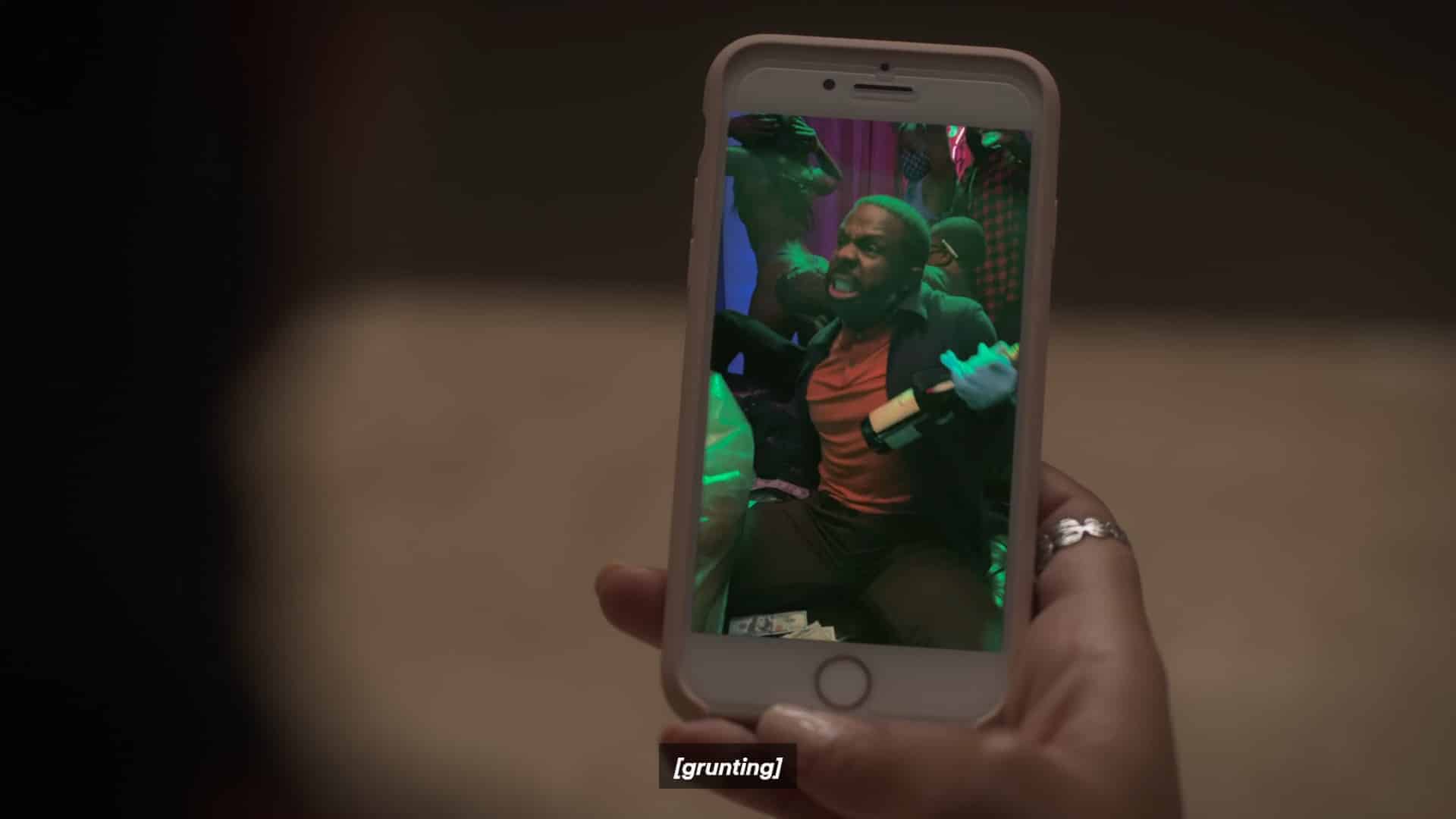 Are we a fan of Greg? No. Like Issa with Lawrence, on Insecure, we are perfectly fine with an ex being written off the show. So seeing him in the strip club throwing money and not seeing how things really are with him led us to wonder what is going on? Especially since Layne called him for bail money and no sooner than he helped her out, he is watching Deon and Layne in an argument.
I mean, take note, Greg wasn't made fully aware of what Layne was doing while they were broken up, on a break, what have you. So, imagine him learning Deon, the man he was bonding with, was in the process of romancing Layne right under his nose. Never mind, everyone knew about it and smiled in his face.
[ninja_tables id="55869″]
Summary
Child… - 85%
So, How Is Greg Doing? - 77%
Bigger returns and proves itself to remain one of the standout shows under Viacom's BET+.