Better Things: Season 5/ Episode 3 "Oh, I'm Not Gonna Tell Her" – Recap/ Review (with Spoilers)
As Sam tries to do a good thing, karma reminds her that they are not easily influenced.
---
| | |
| --- | --- |
| Aired | 3/9/2022 |
| Network | FX |
| Directed By | Pamela Adlon |
| Written By | Joe Hortua, Judy Gold |
Recap
Anything For The Kids – Sam
For a quarter of the episode, Sam is at a middle school interacting with kids. Not her own, not at Duke's school, but seemingly a random urban one that thinks books for kindergartners would be perfect for a 6th-grade class. Luckily, as she sees she is flailing, she switches gears, and rather than talk at the kids, she talks with them about their dreams and how they can get into her industry.
With that, the class lights up and becomes engaged. But with one kid pulling up a picture of Sam partially nude, so ends the fun times, and Sam exits the classroom as soon as she can.
A Surrogate Parent – Rich, Max
All of Sam's kids, but especially Max, love Rich. He is the surrogate dad who was a consistent force in their life when Xander was not. And while Duke is still willing to give Xander a chance, Max has long decided to hold him at arm's length for her own protection. Hence why, when she needed to go to Planned Parenthood, she called Rich.
Of course, there is a level of honor that came with being asked, but one thing Rich is worried about is keeping this a secret. He thinks Sam should know, but like her sisters, Max doesn't really enjoy watching her mom freak out and be over the top. So while he tries to present opportunities for Max to talk about it, she decides to stick to just speaking to him about the side effects.
I Can Feel His Presence – Rich, Max, Duke, Frankie, Sam, Xander
Xander has just spent about a week with Duke, and she appears to have had a fun time. Because of this, you can see a bit of animosity amongst the girls since to Max, this is foreign, and like Max, Frankie has been burned enough by Xander to not see him as dependable. So finding out some older guy is talking to their little sister is all they need to start snapping at each other. That and Max being cagey, despite Frankie sensing something wrong.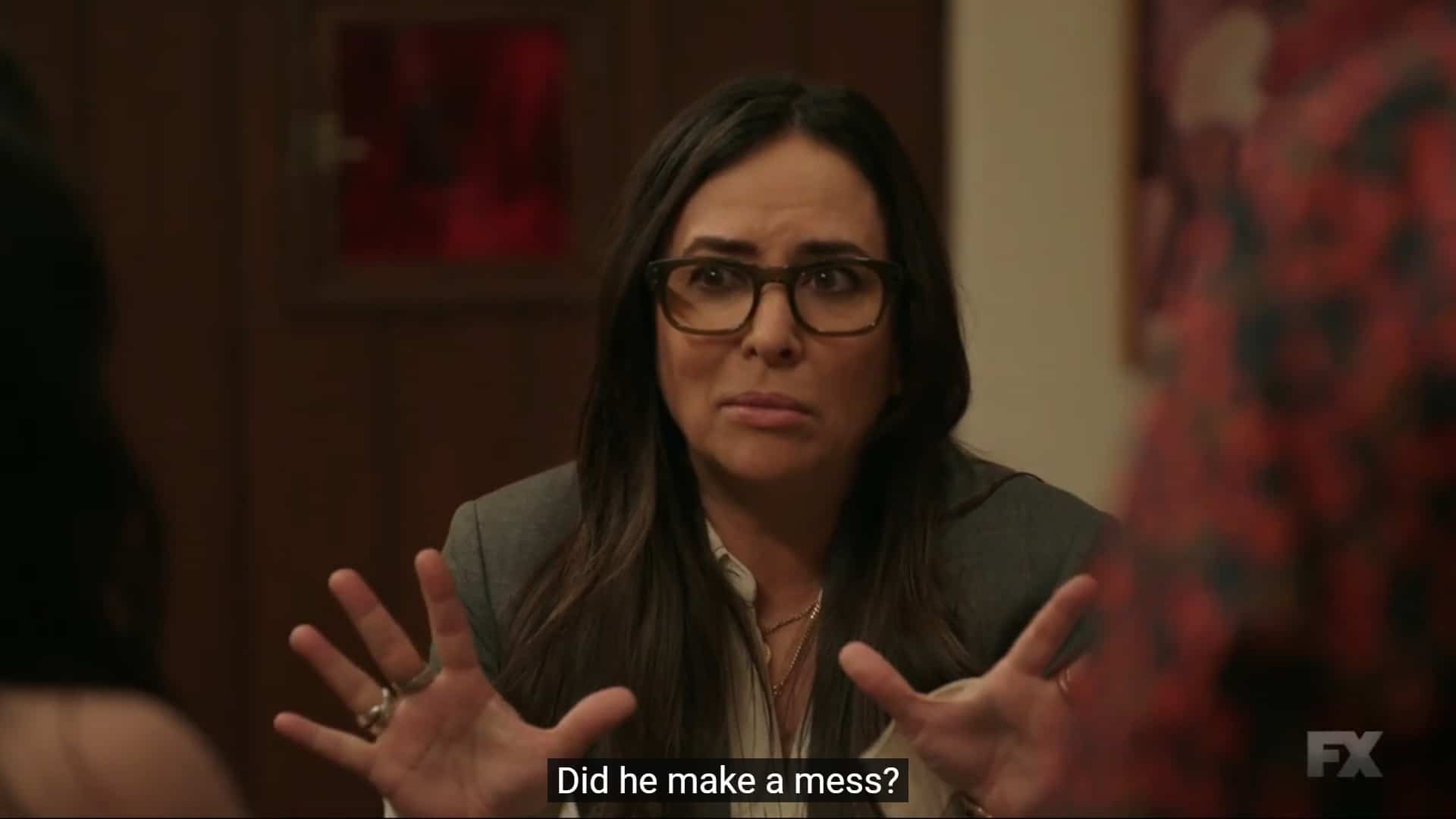 But, what isn't helping is Xander deciding to cook for the girls in Sam's kitchen and once again seducing them with how good of a dad he could be, but isn't in a way that can be relied upon. To make it worse, Max sends Sam updates, and Rich encounters Xander, who he takes little digs at. The kind that Xander takes on the chin but helps make it clear that, once he finishes cleaning up, he needs to leave.
Good thing, too, for when Sam gets back from a very interesting day, the last thing she wants is to play nice with Xander. Though, considering how he left her a plate of his delicious food and cleaned the kitchen like it was his profession, he makes it so hard to hate him. That is until Duke reveals he left some creepy skull at the top of the stairs, which has such bad energy that Sam needs Rich to dispose of it.
Things To Note
Rich and Sunny are back together
Duke is in 7th or 8th grade, based on Sam saying Duke has one more year of middle school
Question(s) Left Unanswered
How long can Rich keep Max's abortion a secret?
Does Duke still see spirits?
What Could Happen Next
Xander making a move on Sam
Review
Highlights
A Different Side To Xander
More often than not, when we see Xander, he comes off like a snake. Someone who may charm you for a moment before he strangles you with his attitude and all the things which makes him someone Sam cannot stand. But in this episode, the shoe didn't drop. Xander didn't say or do something stupid. In fact, beyond being given grace, he seemed like a nice guy.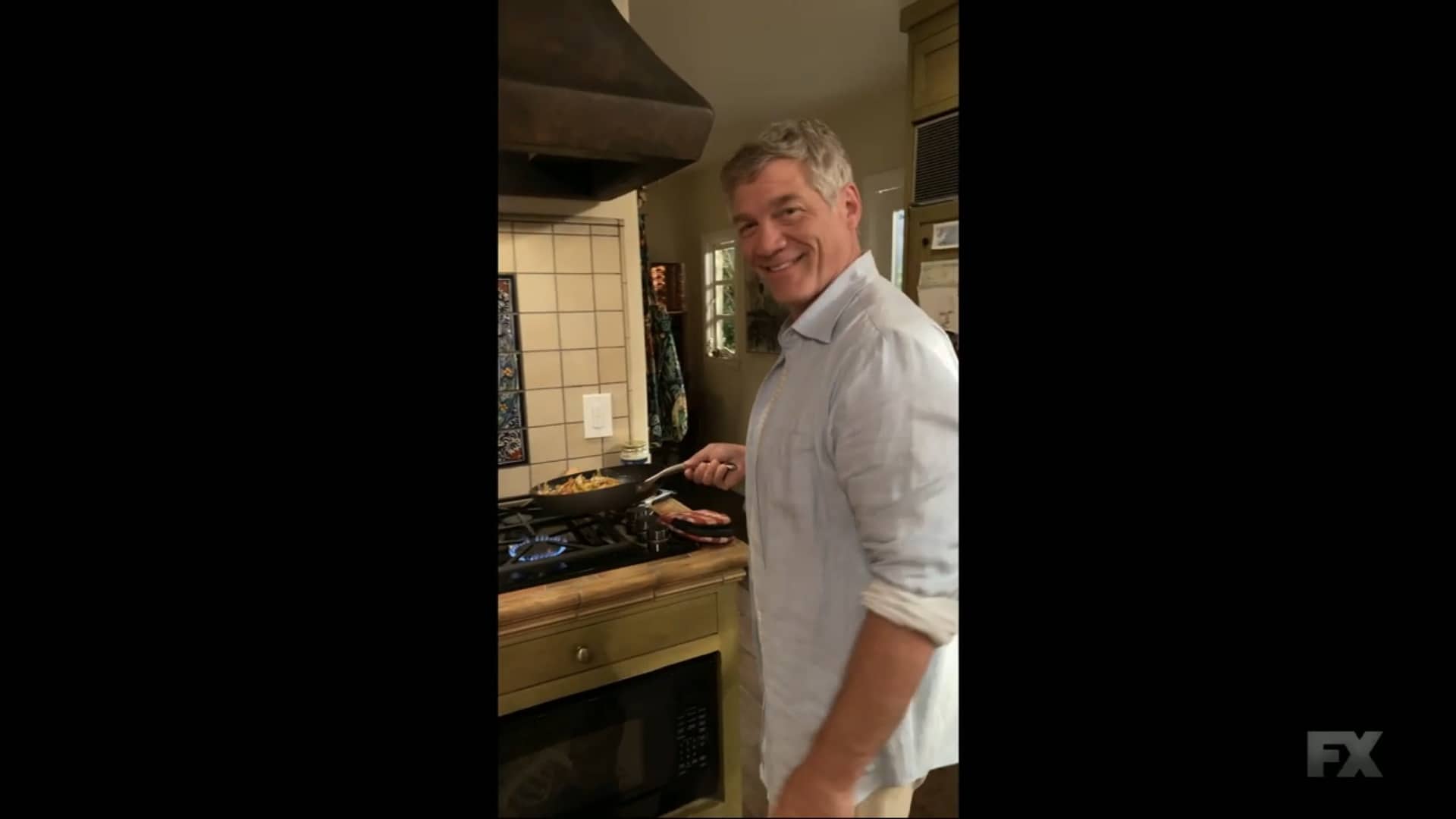 After two daughters, I'd even say that it seems Xander finally got things right on the third one. This is hard to see for Max and Frankie, but there is this sort of push and pull between raining on Duke's parade and letting her enjoy the moment. After all, there was a time when they loved their dad deeply, and Duke should enjoy the same experience.
Rich and Max's Relationship
Let's give Rich his flowers. Yes, in a few episodes throughout five seasons, Rich has been celebrated by Sam and the girls, but this episode really reminds you that he isn't a godfather or uncle who appears on occasion to a huge pop and disappears. He is just as much there for the times to celebrate and hang out as he is to take a kid to get an abortion. Rich is a wonderful alternative to Sam, and considering how Max can be when under stress, him keeping her calm and smiling is a testament to his relationship with her. If not the beauty of who he is as a human being.
Sam Letting Go
Xander in her house, her baseball cards no longer organized as she likes, and so much more could have led Sam to flipping and freaking out. However, as a sign that she too is growing, she lets it go. None of it is important, and even when it comes to Xander, yes, he is a turd who has hurt their kids on multiple occasions, but if he is having a moment where he is being a good guy, and both she, Sam, and the girls can enjoy it? Fine.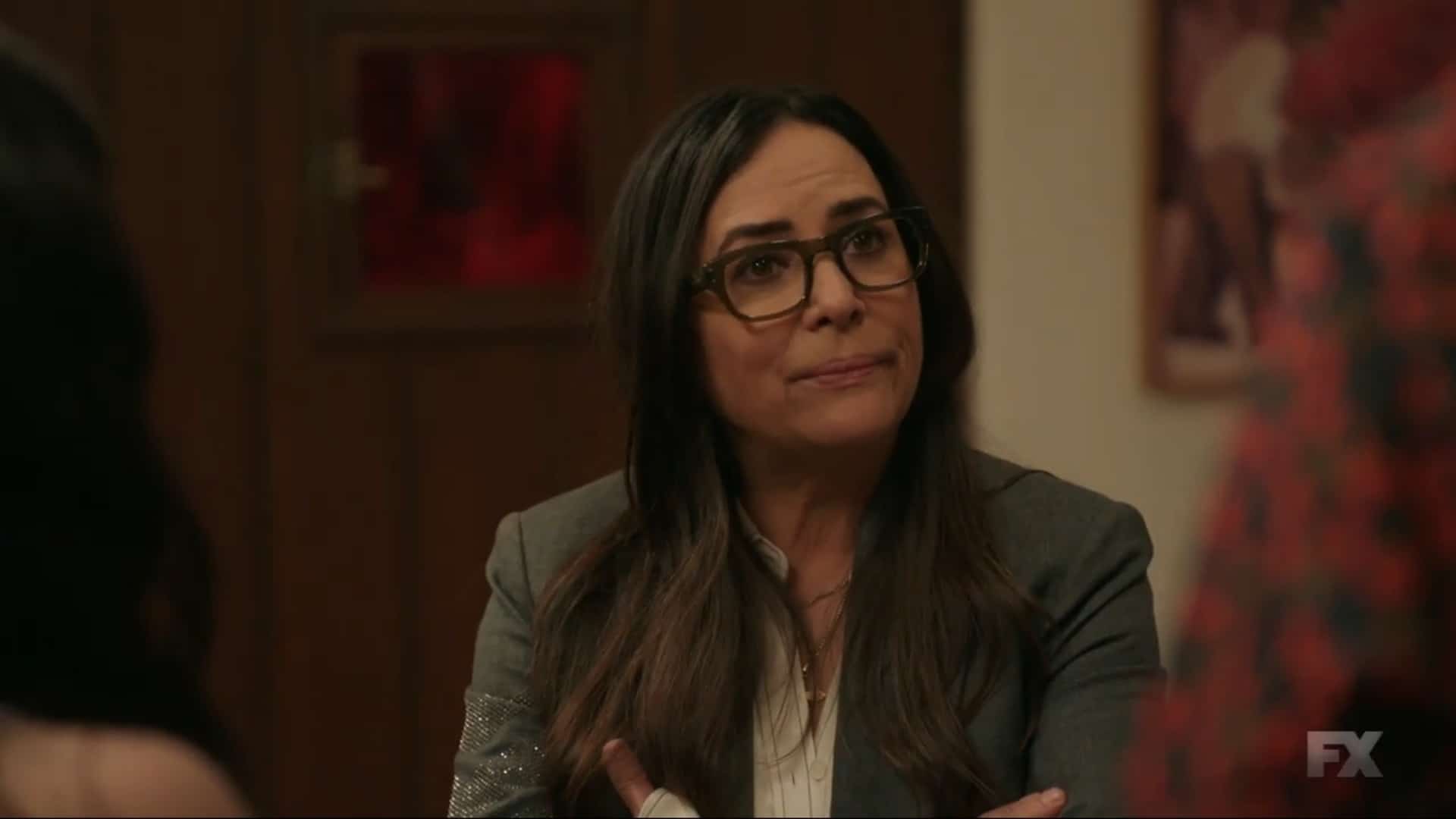 In my mind, Sam has taken note of why her daughters don't tell her things, and rather than take it personally and get upset, she is making an effort to change. Because, as shown, having it where your own daughter can't come to you about getting an abortion, and would rather seek out a man, granted your platonic life partner, instead? That's going to be hard to hear.
[ninja_tables id="64527″]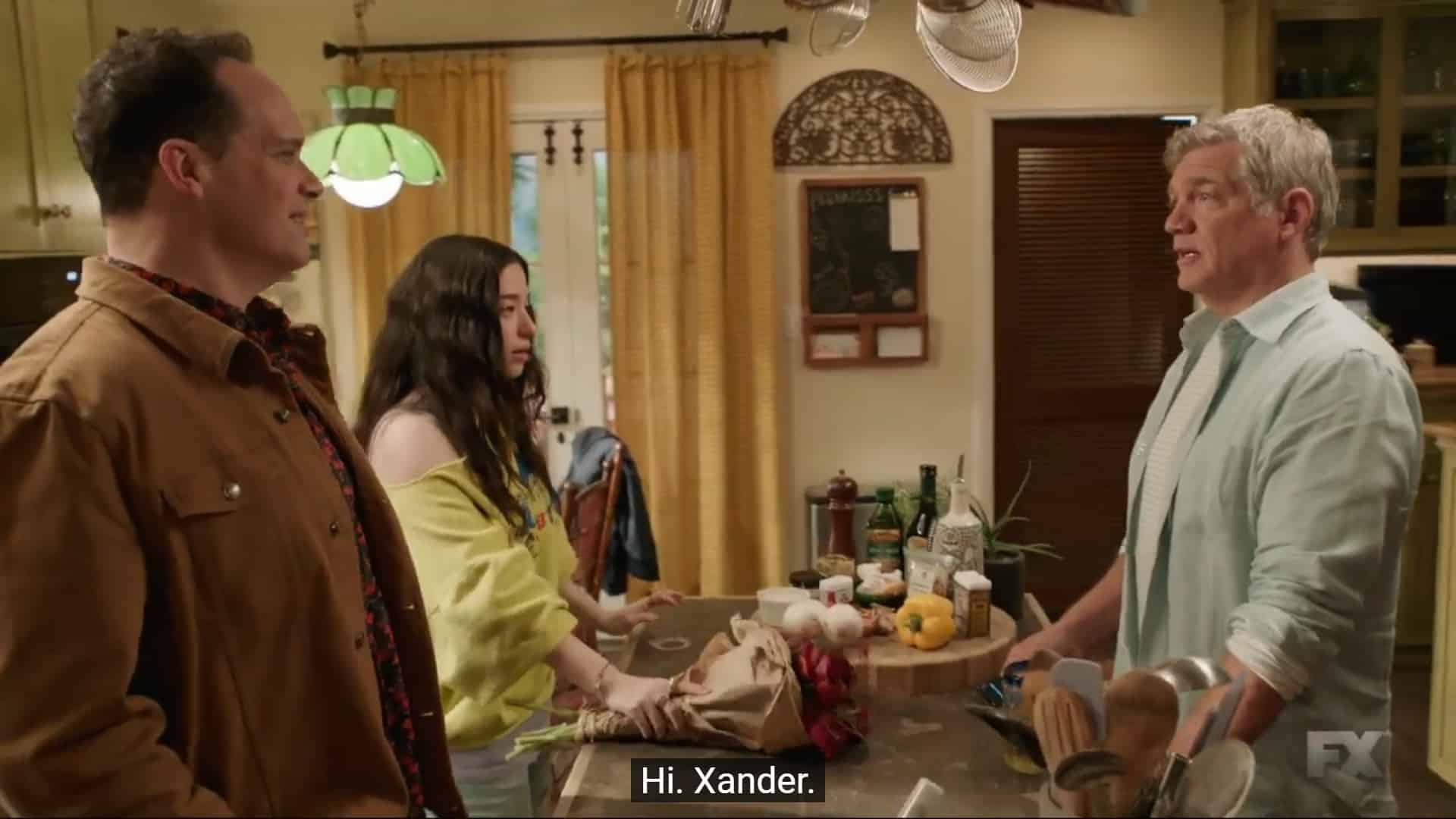 Better Things: Season 5/ Episode 3 "Oh, I'm Not Gonna Tell Her" – Recap/ Review (with Spoilers)
Overall
Episode 3, with us seeing Duke tower over Sam now, really pushes us to see how far things have come. Xander is making a noticeable effort, Rich is still the precedent-setting man in the girls' lives, and Sam? She still wants to do good but is only really at her best when she does good her way and not under someone else's direction.
Highlights
A Different Side To Xander
Rich and Max's Relationship
Sam Letting Go