It is a Banks family reunion, and alongside meeting Phil's mother and brother, we learn competition runs deep in his family.
Aired (Peacock)
March 30, 2023
Director(s)
Stacey Muhammad
Writer(s)
Nambi E. Kelley, Julian Johnson
Newly Noted Characters
Grandma Neta
Anna Maria Horsford
Julius
Bill Bellamy
Uncle Earl
Cal Gibson
Kyle
Amarr
Previously Noted Characters
Hillary
Coco Jones
LaMarcus
Justin Cornwell
Geoffrey
Jimmy Akingbola
Will
Jabari Banks
Phil
Adrian Holmes
Viv
Cassandra Freeman
Carlton
Olly Sholotan
Ashley
Akira Akbar
Recap
This content contains pertinent spoilers. Also, images and text in this post may contain affiliate links which, if a purchase is made from those sites, we may earn money or products from the company.
The Past Can't Stay The Past – Hillary, LaMarcus, Geoffrey, Will, Phil, Viv
Hillary is annoyed by Phil for inviting LaMarcus to the family reunion to have a ball player for a brother vs. brother flag football game. Things are already tense between her and Jazz, to the point of him not answering the phone. So him showing up and confessing to Will he plans to get Hillary back? It's a mess.
However, he isn't alone in being messy. With Viv learning about Erika being back in the picture, she isn't too happy. Phil tries to play it down, but Viv isn't able to do the same since that is an old college romance that seems to not realize their time is over.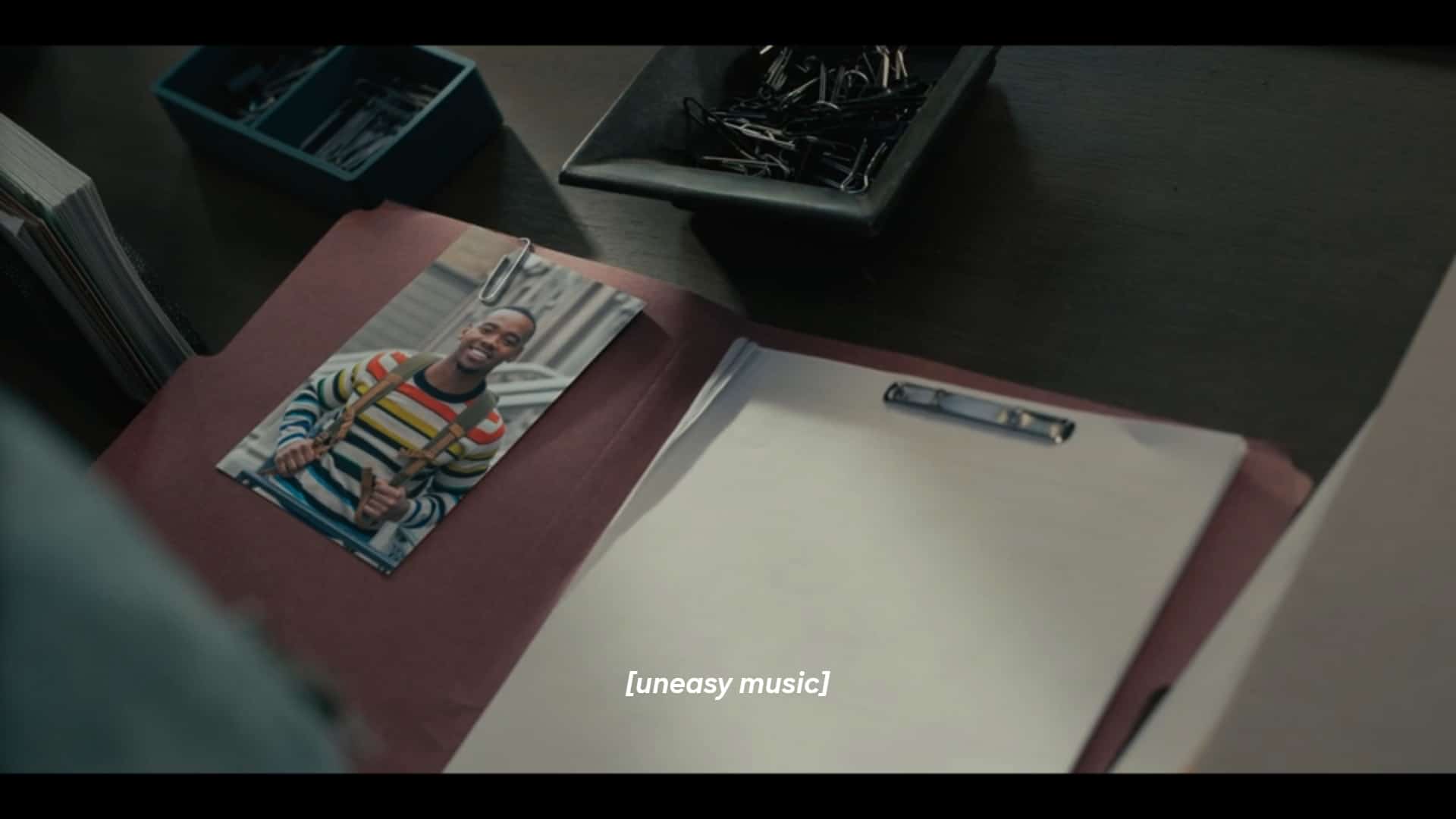 Which leaves Geoffrey. Will learns about Frederick and Geoffrey's story about being in a gang and having to leave for his family's safety. Also, we learn that Frederick got adopted because his mom couldn't handle raising him alone. So, Phil has been keeping some tabs on him to reassure Geoffrey. But, it seems Geoffrey is coming to the point of wanting to know the son he left behind, and considering what Will went through in the last season, he encourages Viv and Phil to help.
This Family Thrives On Competition – Grandma Neta, Julius, Phil, Will, Carlton, Kyle, Hillary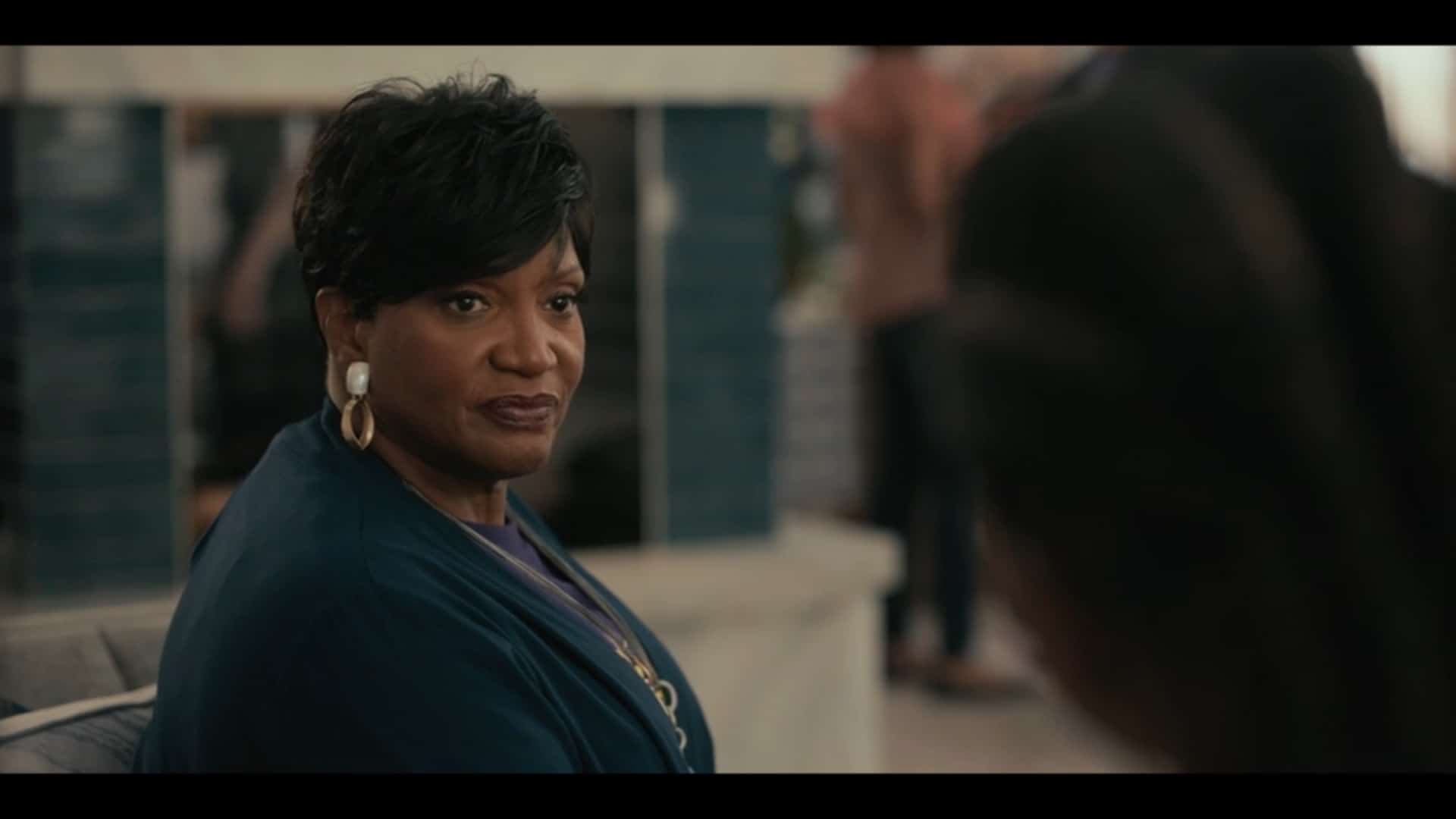 Julius and Phil have competed for ages to be their mother, Grandma Neta's favorite. Add in she is now retired, their dad has passed, and there is potential for her to live with someone? Oh, that only heightens the competition between big brother Julius and little brother Phil. For with most of the family in the Carolinas in the east, the idea of Grandma Neta moving to the west coast is a big ass NO!
Unfortunately, though, Carlton and Kyle get dragged into the competition, even Hillary, and while Carlton and Hillary get to roll with their dad's losses, Julius is especially hard on Kyle. I'm talking, willing to ruin his relationship with his son hard. This leads to Carlton deciding to throw a game for the sake of his cousin and uncle having a better relationship, even if for the day. And to show Carlton has truly evolved, even though it bothered him that Will wanted to continue pursuing the Founder's Award, by the end of the episode, it just becomes a friendly competition.
In The End, It's All Love – Uncle Earl, Ashley, Julius, Kyle, Carlton, Will, Phil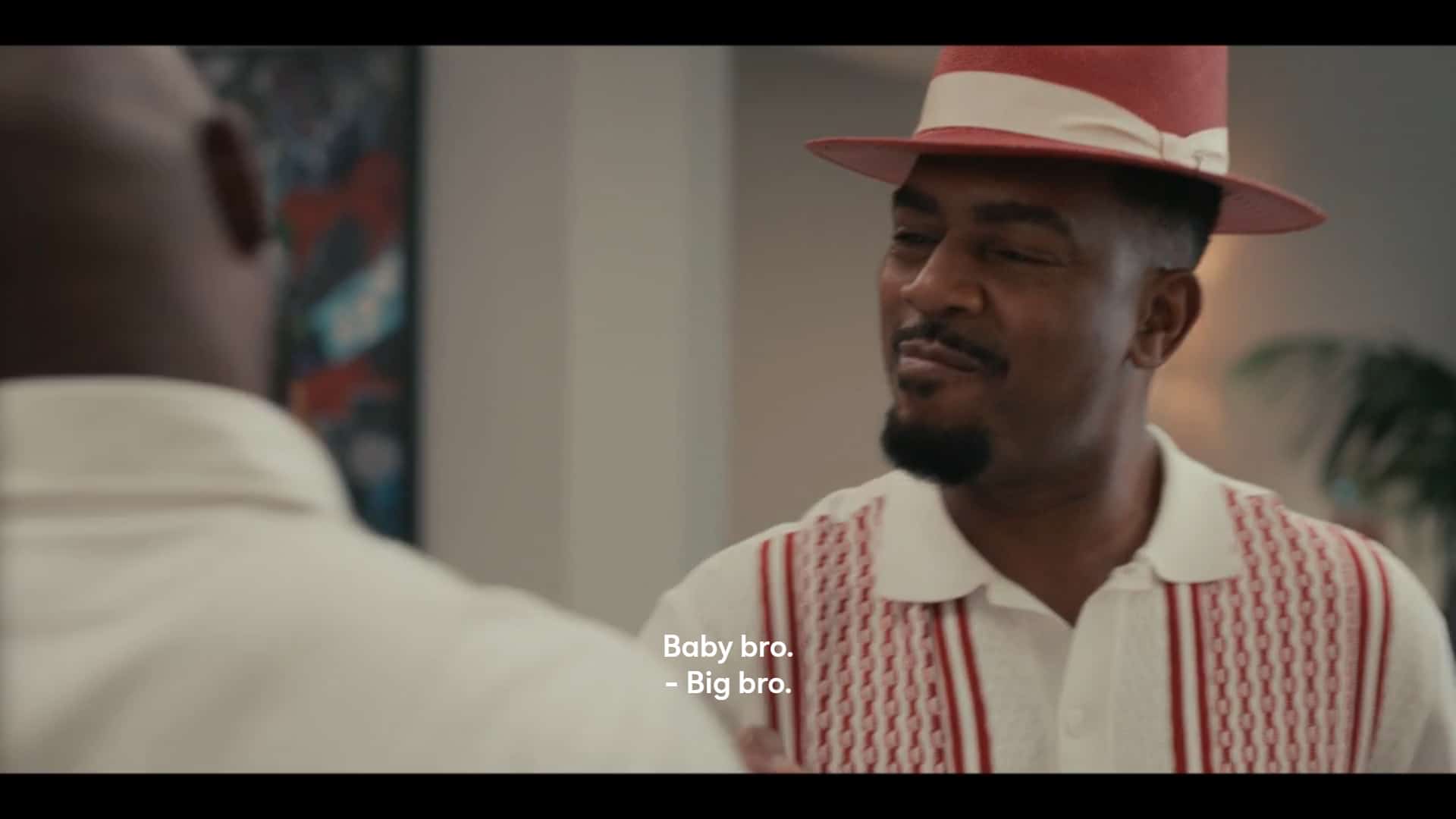 While most of the family is dealing with competition or drama, Ashley is just trying to make Uncle Earl, one of the elders in the Banks family, comfortable. It takes a while since he is a man of few words and a bit of a curmudgeon, but she breaks through, and once she does, he opens up. He talks about being a Tuskegee Airman in World War II, and it seems, thanks To Ashley, a new family tradition is started to honor the family's elders.
And with this, all the love in the air, Julius and Phil calm things down a bit. Thus allowing their sons to relax and Will, who has been listening to Julius present an alternative to the college path, taking notes. For one of the core factors in Phil and Julius' beef was their father seeing so much for Phil and investing in him, while Julius couldn't get the same encouragement. So, he made something out of himself in spite of his father's lack of interest or encouragement.
But now, midway through life, while they may compete for the love of their mom, at the end of the day, they are brothers, and once all is said and done, the love doesn't end or begin with the competition, but with the memories that make being family a bonus.
Things To Note
Question(s) Left Unanswered
We're not going to end up watching Hillary in a love triangle are we?
Could a Banks family vacation to London happen, or Geoffrey go back home alone?
What Could Happen Next
Learning what led to the end of Erika and Phil
Collected Quote(s)
[…] application is more important than theory. — Julius
Review
---
Community Rating:
---
Highlights
Uncle Earl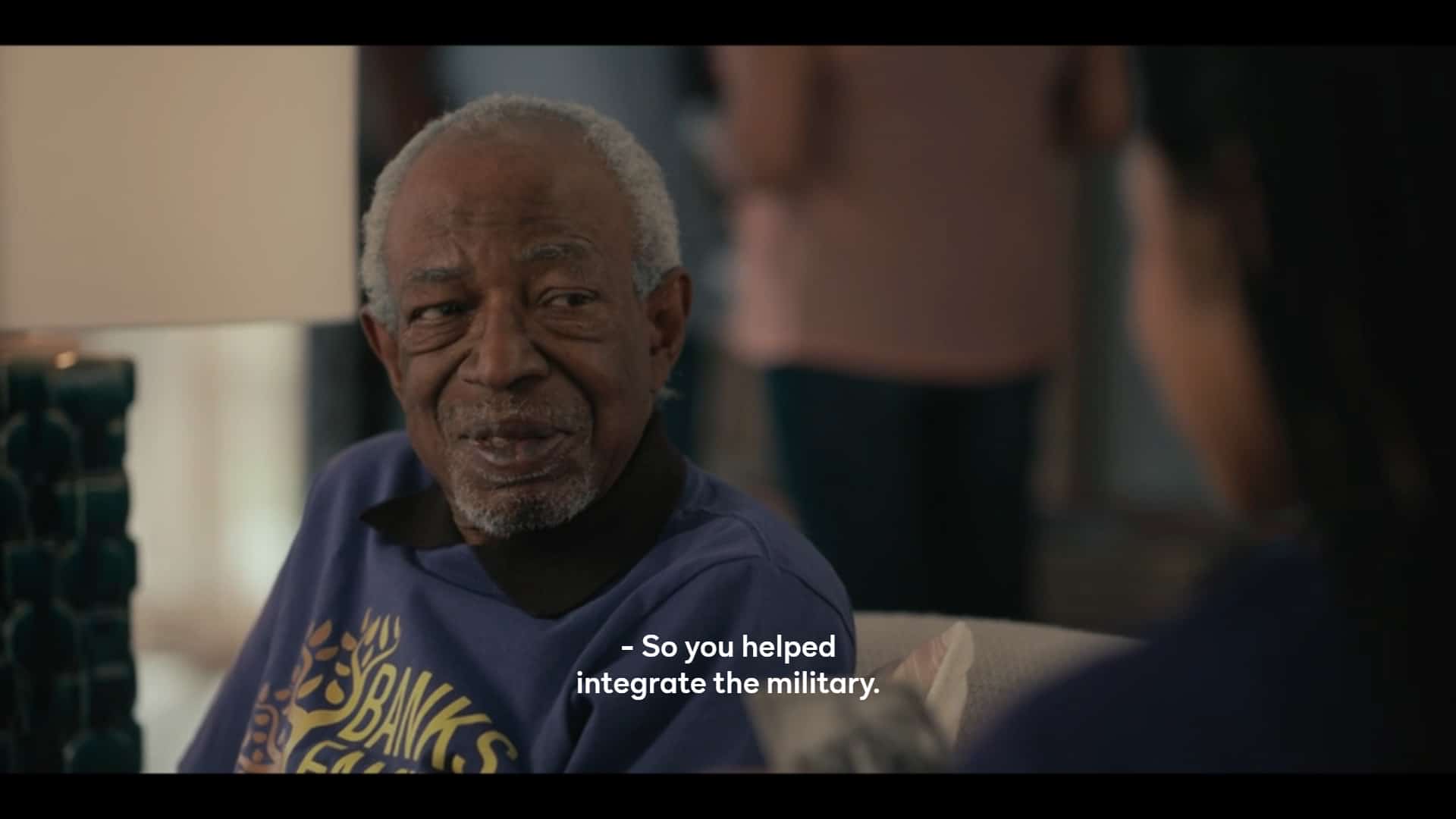 Part of the reason Uncle Earl is a highlight is it gave Ashley someone to play off of. Often, Ashley seems like a bonus child, and with her exploring her sexuality and testing her relationships being stopped, she is just there. So, with this new exploration into Black history going on, Uncle Earl was a welcome addition.
Now, it is sad that he isn't sticking around, so she can't dive beyond the superficial with him, but something is better than nothing.
A Showing That, For Carlton, It Could Be Worse
Carlton often complains about how his relationship with Phil could be better, especially when he feels that there is favoritism. This is especially true when it comes to Will and the feeling that, because of Will's backstory, he is given a level of sympathy, time, and care that isn't afforded to Carlton.
However, seeing how Kyle and Julius' relationship is seemed to provide Carlton with perspective. Yes, Phil can be a bit distant and isn't as invested time- or money-wise as he is with Will. But, at least they are still close and connected. On the other hand, with Kyle, you can see the distance isn't just going to be due to Julius working too much or worrying about other people. It is also about the time they do spend together not giving Kyle a warm and fuzzy feeling.
Julius admonished Kyle publicly and privately, and it brought Kyle down. So, imagine what happens when Kyle goes to college or moves away and how that relationship may evolve. To me, that is why Carlton, to save his cousin's relationship with his father, threw the game. He understands now that competition isn't everything and there is more than one way to win. For sometimes peace is the greatest prize.
On The Fence
Feeling Like We Could Have Gotten More Out Of The Family Reunion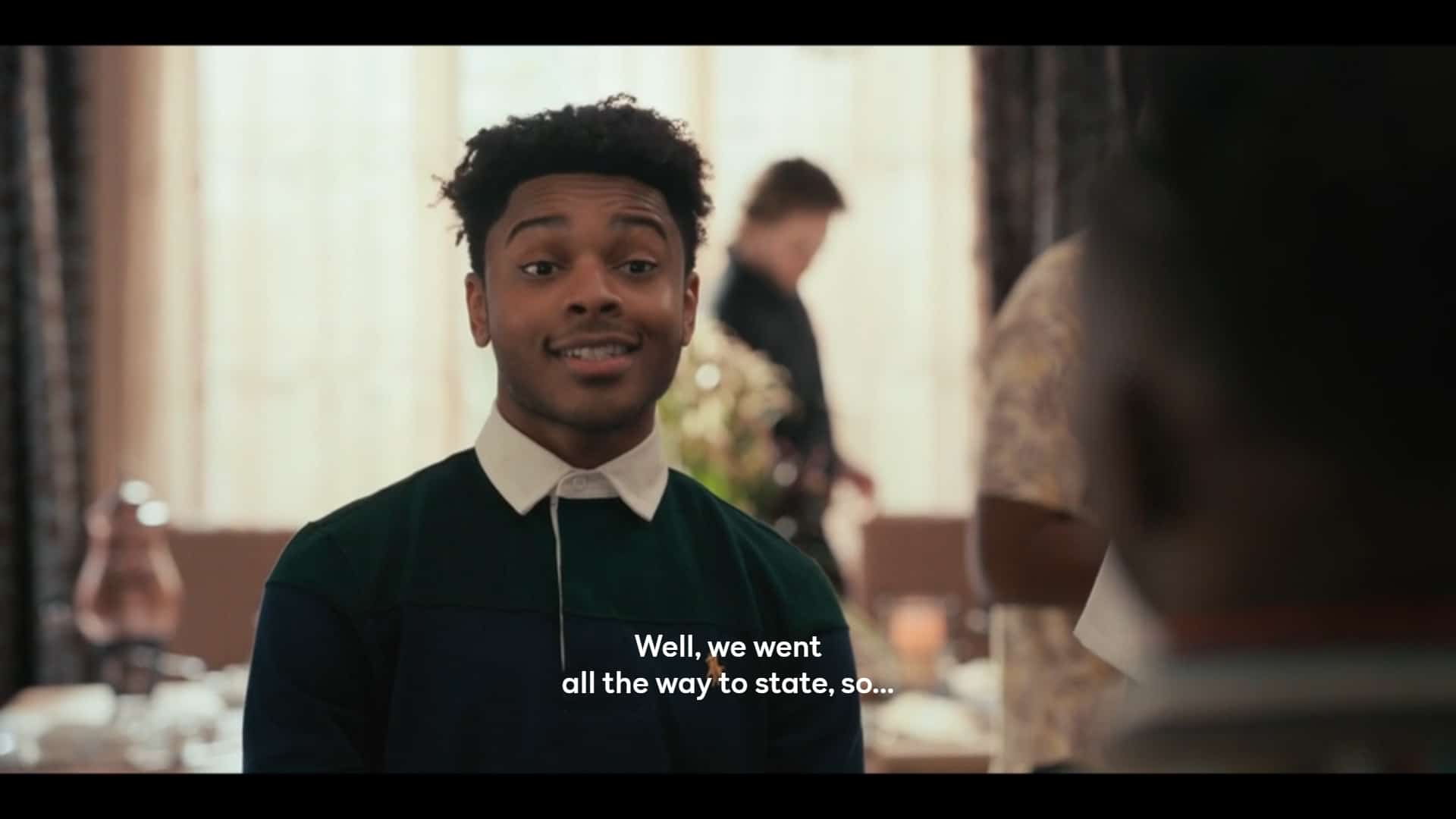 The problem with the family reunion is that you know we aren't likely to see any of these people again for at least a season. Julius may not be seen again unless his and Phil's mom dies. Kyle is unlikely to come back west unless he chooses to go to school there, and I don't expect Uncle Earl's name to ever be mentioned.
This sucks since it feels like we could learn so much more about Phil, but it seems we're only able to learn about him through the roles he has played. Whether it is as a lawyer, father, husband, an ex, a brother in a frat, and as much as you know they are all the same person, there is also something disjointed there. So I was hoping the family reunion would have brought that all together, but instead, it just pushed the idea further that "Bel-Air," as it establishes itself as an individual entity, may indeed have a sophomore slump as it figures it how to proceed going forward.
Geoffrey and Frederick
I want more for Geoffrey as much as I do for Hillary, Ashley, and many others. Unfortunately, Geoffrey's path forward doesn't really work in an ensemble show, with a large focus on the younger cast members. Because Geoffrey being in a gang, leaving, and the whole origin story sounds interesting. But, as "Bel-Air" repeatedly doesn't do its storylines justice, I don't want them to tarnish another character with a storyline that doesn't fulfill its potential.
The Pending Relationship Drama With LaMarcus and Erika
Why do we need relationship drama featuring an ex? Considering how they dropped the whole Reed situation, I thought they were past that nonsense, but I guess I was wrong. But what makes this situation bad is that Erika and LaMarcus don't even present anything interesting. They don't even give that Reed villain energy. They are just exes who haven't found something better than what they lost, so they are trying to get back into orbit.
Surely, there is more for Hillary than relationship drama between her, Jazz, and LaMarcus, and Phil and Viv can have something better to do and worry about than Phil's ex trying to get him a job and maybe rekindle an old relationship.
[ninja_tables id="63933″]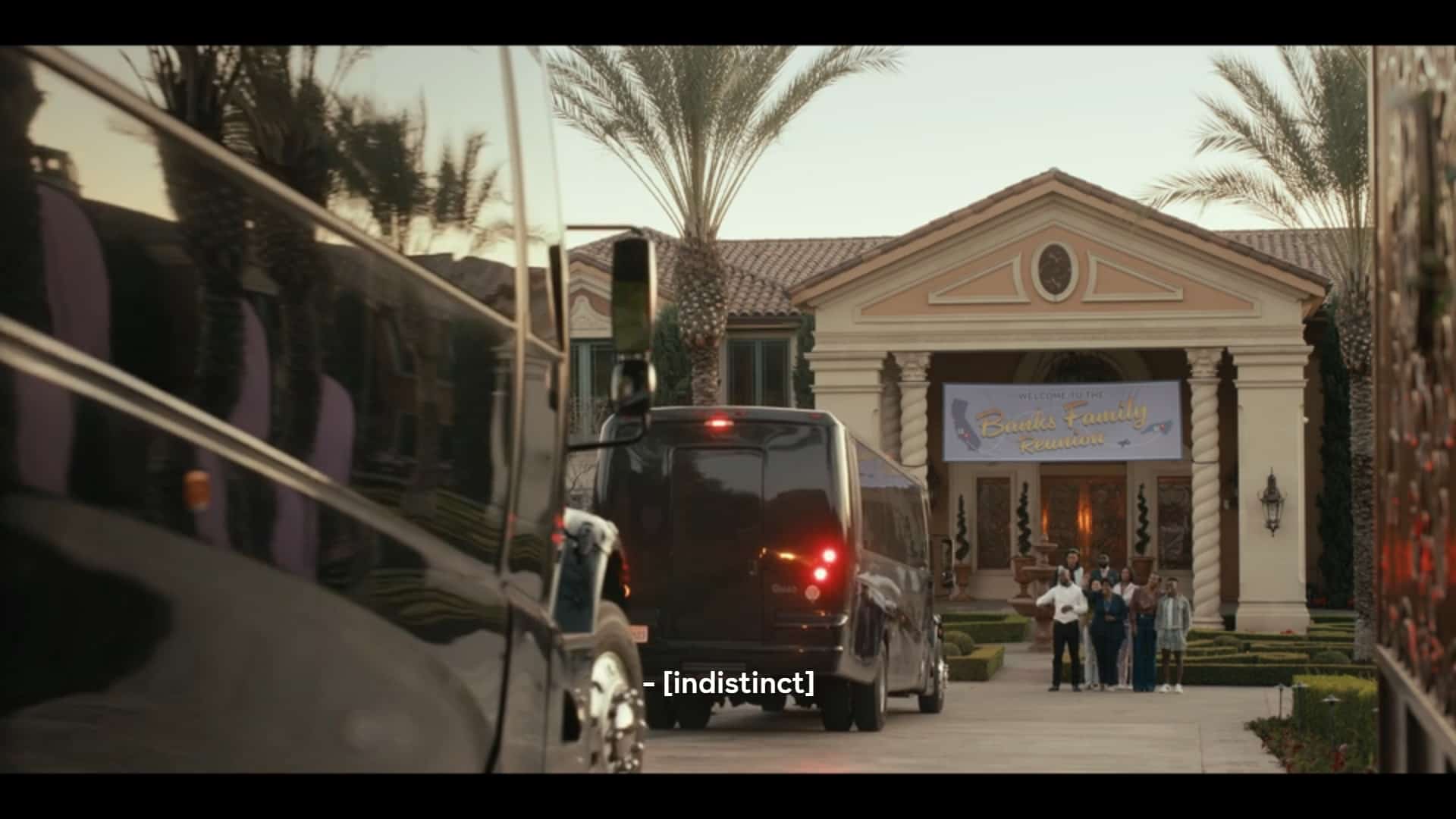 Bel-Air: Season 2/ Episode 6 "Let The Best Man Win" – Recap/ Review (with Spoilers)
Overall
"Bel-Air" continues to seem unable to figure out how to continue its pursuit of being a dark or more dramatic version of "The Fresh Prince of Bel-Air" as it tries to create its own voice.
Highlights
A Showing That, For Carlton, It Could Be Worse
Uncle Earl
Disputable
The Pending Relationship Drama With LaMarcus and Erika
Geoffrey and Frederick
Feeling Like We Could Have Gotten More Out Of The Family Reunion