As everyone moves on from protesting and deals with the aftermath, new issues pop up, including old issues put on characters' backburners.
Aired (Peacock)
March 16, 2023
Director(s)
Dawn Wilkinson
Writer(s)
Ephraim Salaam, Justin Calen-Chenn
Newly Noted Characters
Bilal
Reggie Gaskins
Mrs. Ahmad
Ptosha Storey
James
Reno Wilson
Previously Noted Characters
Jazz
Jordan L. Jones
Hillary
Coco Jones
Jackie
Jazlyn Martin
Will
Jabari Banks
Carlton
Olly Sholotan
Ms. Bassin
Shelley Robertson
Drew
Nicholas Duvernay
Yazmin
Riele Downs
Lisa
Simone Joy Jones
Ashley
Akira Akbar
Geoffrey
Jimmy Akingbola
Phil
Adrian Holmes
Doc
Brooklyn McLinn
Aunt Viv
Cassandra Freeman
Recap
This content contains pertinent spoilers. Also, images and text in this post may contain affiliate links which, if a purchase is made from those sites, we may earn money or products from the company.
Showing A Different Side Of Myself – Jazz, Hillary, Jackie, Will, Bilal, and Mrs. Ahmad
Stepping up, relationship-wise, is what both Jazz and Will find themselves faced with. For Jazz, it is Hillary meeting his parents. He isn't sure about it, but Hillary wants to, as do his parents, so he preps for what can happen. What he doesn't expect is Hillary to learn everything she can about being Muslim, dressing in conservative attire, and then focus strictly on Muslim facts, as if that is the sum of Bilal, Jazz's father, and his mom, Mrs. Ahmad (first name unknown). Luckily, while an odd first meeting, the effort is noted.
Switching to Will, it seems Jackie must really have a thing for him since she keeps giving him chances. Clearly, his interests more so lay with her uncle, but maybe there is something about Will worth looking past how he used her and then forgot her once he got on Doc's radar? He is funny, willing to dance, and even appreciates her being able to do far more than bump and grind. From what Jackie is saying and what he is seeing, she is training to eventually go to Julliard.
Seeing this side of Jackie may make it so her being Doc's niece is a bonus, not a means to navigate uncharted waters. Plus, considering their kiss, it seems there is a chance she could give Will further reason to take his game seriously.
The Protest Aftermath – Will, Carlton, Ms. Bassin, Drew, Yazmin, Lisa, Ashley
Because of the protest, the banner, and going onto the roof, Will got suspended for a week and kicked off the basketball team. Carlton? Due to him not doing the speech and being a saboteur, in the eyes of the administration, Ms. Bassin says he is now in line for a Founder's Award, which Yazmin overhears and spreads amongst the BSU. Thus leading to Carlton having problems with Drew, who decides to press the issue.
As for how Yazmin reacts or Lisa? Yazmin is confused, and because Carlton doesn't want to talk about having anxiety or panic attacks, he doesn't communicate with her about why he couldn't do the speech. Luckily, Lisa understands, but since Lisa is talking to Drew and Drew is jealous of Will and Carlton's relationship with Lisa, he goes after Carlton since Will's actions have made him untouchable.
In return, he gets his ass beat, publicly, and coerces Carlton to reveal he has anxiety and panic attacks and is heavily medicated to deal with them. Thus causing conversations about Black mental health throughout the BSU as people come out with depression, anxiety, ADD, and other challenges.
Which leads us to Ashley. She feels defeated and deterred by the protest not leading to the desired result. However, Will encourages her, noting how she inspires them and gives them hope, and that helps to keep her fire going, even after the protest not leading to her teacher being reinstated.
So Many Secrets – James, Geoffrey, Phil, Will, Doc, Aunt Viv, Jackie
For Will and Phil, there are quite a lot of secrets and potential drama. Phil is dealing with his law firm partner, James, looking to merge the firm because it has financially fallen on hard times. Without Phil to bring in big clients, and big money, they lost a lot of notoriety that brought and kept people – both attorneys and clients. Which leaves Phil, who only learns of James' plans due to Geoffrey investigating, to potentially reckon with all he has built and the goals in its foundation going away.
Switching to Will, he basically begs Aunt Viv and Uncle Phil to let him join Doc's team, since he can't play for Bel-Air, but Doc's contract with his team, and the payments, which include an initial $10,000? That's a lot for Phil. Add in $500 per month, and getting a percentage of whatever Will makes for as long as he lives? Why would he sign that? Well, the answer is Aunt Viv, who he gets into an argument about being a little bit too controlling over who Will associates with and his life, in general.
But, with some addendums, Doc gets his papers signed and the first payment. It is also revealed Jackie was meant to be some kind of hook to get Will in. However, with her not looking like a femme fatale as her uncle thanks her, who knows if this was the plan or if she thought she'd fall for Will in the process.
Things To Note
Question(s) Left Unanswered
What happened to the friends Ashley made in season 1?
Where was James throughout season 1?
How many people at Doc's gym have hit on Jackie, and is Will secure enough not to overreact when he sees it happening?
What Could Happen Next
Carlton finding himself the lead of yet another movement he doesn't want to be the star of

Also, someone using his anxiety and panic attacks against him

Hillary and Ivy's beef continuing
Uncle Phil and Doc butting heads again
Will struggling to be a star when all Doc has is star players
Review
---
Community Rating:
---
Notable Performances or Moments
Carlton's Breakdown At The Bowling Alley
Jabari Banks will forever be in Will Smith's shadow, but Olly Sholotan has made Carlton his own. Banks is just Will with the ability to curse and have more dramatic scenes. Sholotan is not only Carlton dealing with not fitting into a stereotypical Black narrative, but he has a mental illness, isn't made into a joke, and isn't stuck in Alfonso Ribeiro's shadow. He has the potential to be the real breakout here.
Highlights
Hillary Adapting To Jazz Being Shown, Rather Than The Other Way Around
Both Jazz and Hillary got to meet each other's parents. Jazz met Phil and Vivian by surprise, so he didn't get to prep. However, Hillary did, and to some surprise, she decided to go all in. She found something conservative but fashionable, seemed to have read up on every little detail she could about the Islamic faith, Muslim traditions, and more. I feel like we don't see this often.
Especially in the way "Bel-Air" handles their relationship, for Hillary showing an effort makes it seem she is in it for the long term. Now, this isn't saying she is going to convert, though that would be an interesting storyline, but she wants to make it clear, Jazz is Muslim, and part of being with a Muslim man means certain expectations. Yes, Hillary might be very liberal when his parents aren't around, but when they are? She will dress in a way that respects their beliefs yet still allows her to be fly.
But now the challenge is meeting each other's parents for a second time, with the ability to prepare, paired with Jazz and Hillary's parents meeting each other. Never mind the hope between Will and Ashley, no one says something ignorant.
Jackie's Actress Showing Her Other Talents
You really do have to appreciate them giving Jazlyn Martin, aka Jackie, a real moment to shine. It wasn't her doing a simple move and Will interrupting. No. It was established there is far more to her and the future of her character than being Will's love interest or part of her uncle's scheme.
On The Fence
Phil, Viv, and Ashley's Individual Storylines
I'm struggling to find interest in the majority of the Banks family. Ashley helped trigger a major storyline, but she has benefitted from it the least. Viv has just been puttering about, having short-lived altercations, and talking about her fellowship more than showing us anything of note. Then with Phil? Since we didn't see James at all, or barely, in season 1, the firm now being a big to-do feels a little late.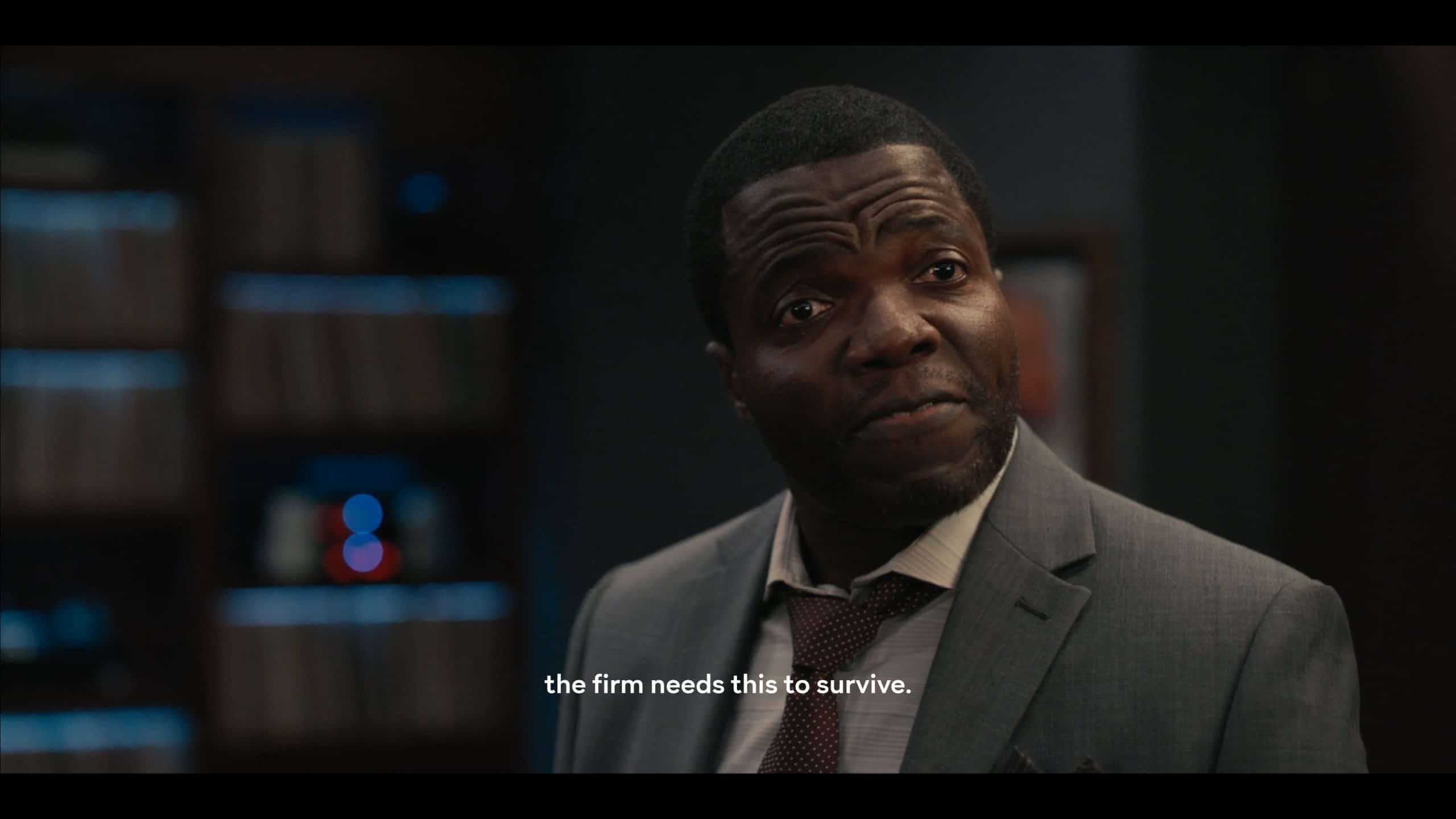 This isn't to say for these three, they can't bounce back. However, I will say Will and Carlton are leading the pack, and while Hillary has potential, I can't say much has been presented for Phil, Viv, and Ashley to make a comeback within the next episode. Unless something drastic happens.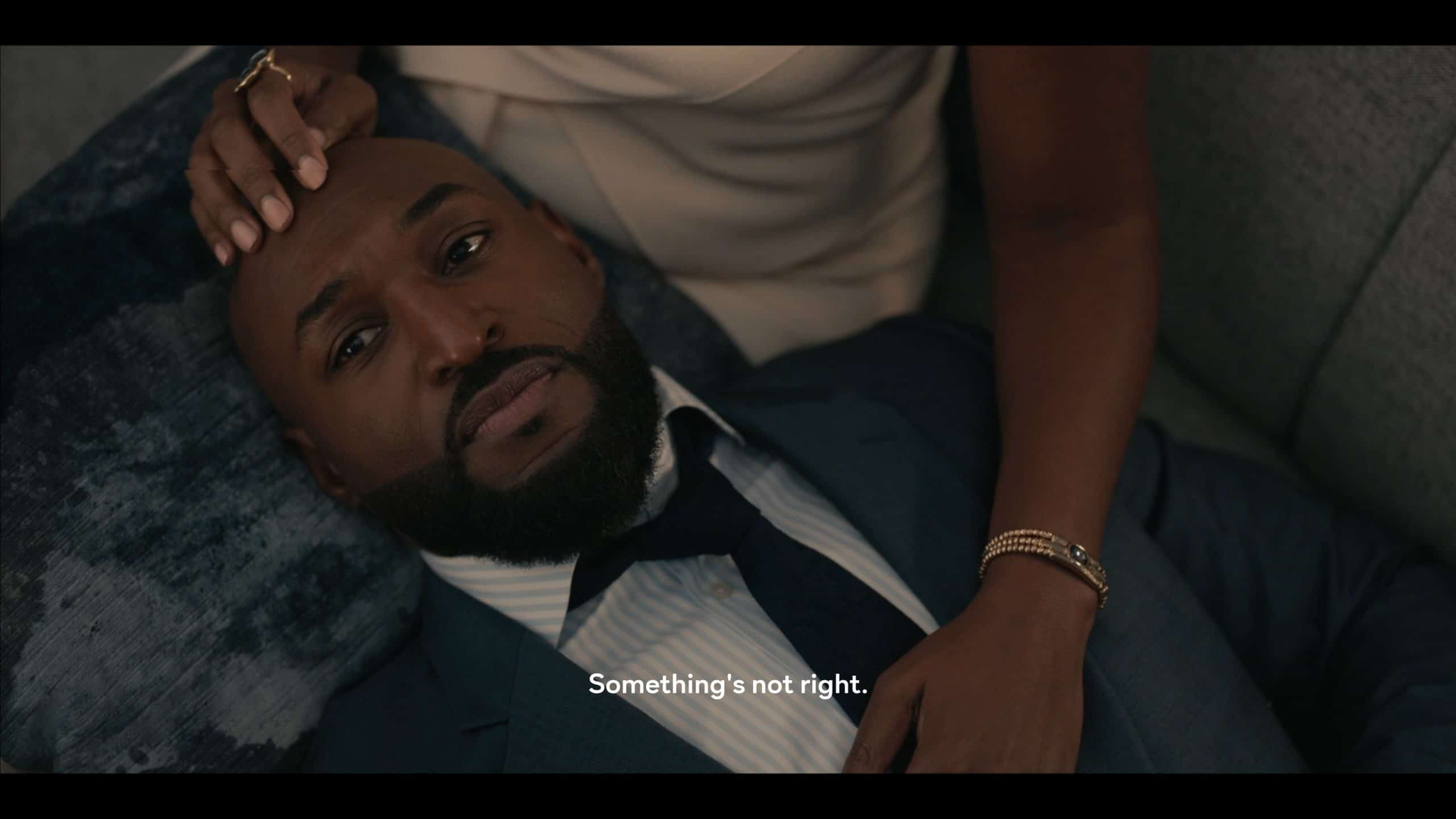 Bel-Air: Season 2/ Episode 4 Recap "Don't Kill My Vibe"
Overall
While Carlton and Will reach new heights, and Jackie breaks out of being a love interest, there is a need to question what is happening with everyone else? There is potential for a few, but it isn't across the board.
Highlights
Jackie's Actress Showing Her Other Talents
Hillary Adapting To Jazz Being Shown, Rather Than The Other Way Around
Carlton's Breakdown At The Bowling Alley
Disputable
Phil, Viv, and Ashley's Individual Storylines