Bel-Air: Season 1/ Episode 4 "Canvass" – Recap/ Review (with Spoilers)
As Will tries to make peace with Carlton, Geoffrey is working on keeping him and Ashley alive. Also, Hillary and Jazz properly meet for the first time.
---
Aired
2/17/2022
Network
Peacock
Directed By
Dale Stern
Written By
Henry "Hank" Jones
Introduced This Episode
Fred Wilkes
Joe Holt
Recap
We Can All Win If This Works Out – Will, Carlton, Hillary, Jazz, Phil, Aunt Viv
It is in everyone's best interest if Carlton and Will get along. So, as an incentive, Phil promises Carlton that if he can register fifty voters in a Black area, he can get seats to the Grand Prix in Monaco. Hillary clues Will into this arrangement, so he speaks with Aunt Viv about getting Tray to Bel Air if he and Carlton get along, and initially, they get along by letting Carlton take the lead.
However, Carlton is not a man of the people. Specifically, the kind of Black people Phil tasked them to speak to. When it comes to the Bel Air Academy types, he has that locked down, but those who live in the hood, or what this show portrays as the hood? That's all Will, and he is able to rack numbers far better than Carlton. But, because Carlton really hates how easy things come to Will, they naturally have a flare-up that leads to Carlton pushing on the real reason Will is out there. This leads Carlton to call Will a bulls*** artist.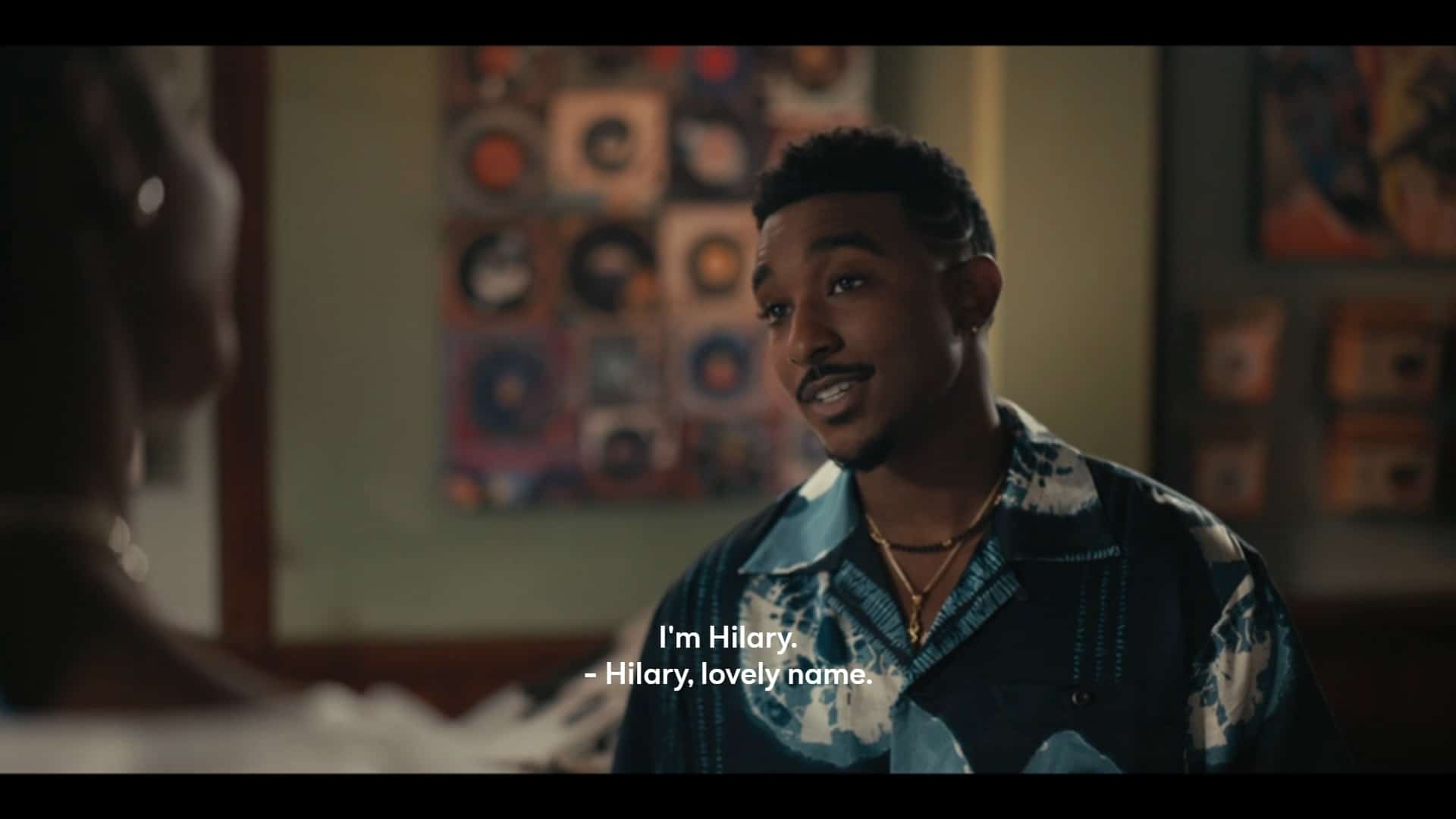 Thus, to keep from busting Carlton in his mouth again, Will walks away and heads over to Jazz's record shop. A place Hillary just left after showing Jazz how to set up a social media account for his business and doing a little bit of flirting. Though, to be clear, Jazz led the flirting, and Hillary was just receptive. The main reason for that was Jazz being complimentary about Hillary's social media aptitude and far more supportive of her endeavors than Aunt Viv.
But getting back to Will and Jazz, after Jazz lets Will speak his peace, Jazz reminds Will there are bigger things at play, so he needs to make this work. So, Will comes back to the table with Carlton, hashes things out, and they come to an understanding of not trying to trip each other, maybe even support one another, than looking for opportunities to take jabs.
Don't You Worry About A Thing – Geoffrey, Ashley, Will
While Hillary talks with Jazz, Ashley sneaks off to South LA to hang out with some people she met online through a gaming app. This starts off cool until Ashley realizes the girl she wanted to see isn't there, and one of the guys tries to put a move on her. Luckily, Geoffrey pops up just in time before things get uncomfortable and whisks her out of there.
Mind you, Geoffrey doesn't intend on snitching but makes it clear Ashley does have to be careful. For alongside being the head of the house, it seems Geoffrey handles security. Hence between him and someone else, both try to handle Rashad the easy way, with $10,000 but then follow that by seemingly getting Rashad killed.
Sometimes You Have To Make Bold Moves – Will, Phil, Fred, Lisa, Tray, Carlton, Viv, Hillary, Geoffrey, Ashley
On top of Will and Carlton going door to door to register people and Ashley and Hillary being tasked with going to businesses to get them to put Phil's sign in the window, there was the big event: a fundraiser. One that, originally, was supposed to be a high-priced ticketed event for Phil, but thanks to Will inviting people, the skater rink event evolves into a town hall of sorts. This wasn't Phil's original idea, but there is something about the Smith family: Viv and Will, who know the people better than Phil, or his campaign staff, so he goes with it.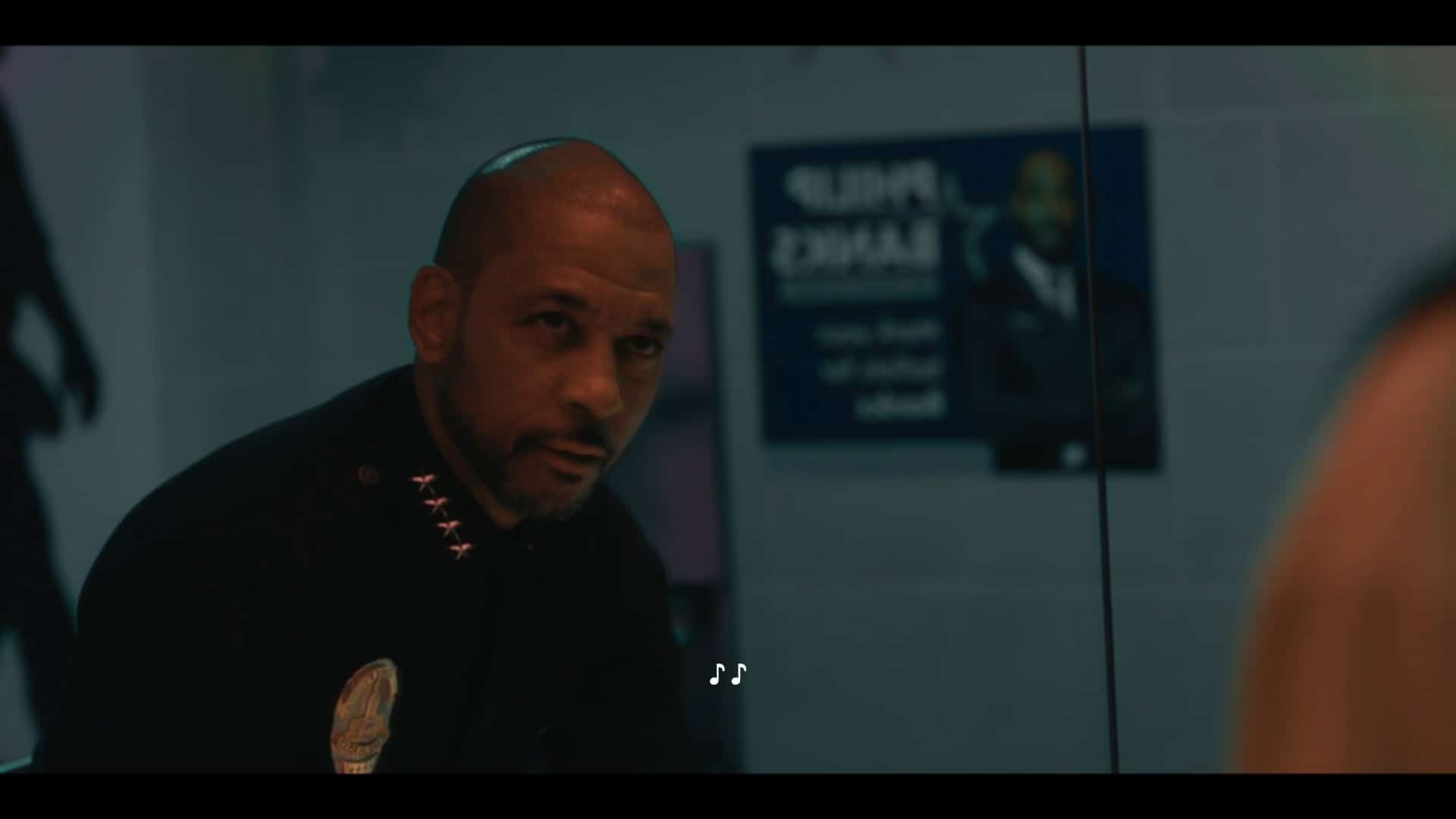 Thankfully, it turns out well though he might have ruffled some feathers. Whose specifically? Lisa's dad Fred, the Chief of the Los Angeles police. For with Phil coming out to defund the police, it is a direct attack, but Fred doesn't react.
But beyond that, it's all good. Geoffrey invited Ashley's friends, and she sees the girl she might like, and with this major part over, it seems Viv may get back to painting, and as for Hillary? She reveals she got into an influencer house and tells Viv, thinking she might be excited, but instead, she gets criticism.
Collected Quote(s) & .Gifs
Talent is not enough. You need opportunities. Luck.
— Aunt Viv
Things To Note | Question(s) Left Unanswered
Question(s) Left Unanswered
Is Ashley queer?
Is Phil fully aware of how gangster Geoffrey is, and what is Geoffrey's background beyond going from Jamaica to London, to Bel Air?
How come we haven't met any members of Phil's campaign yet? That is beyond the judge?
With Rashad dead, does that mean even less of a focus on what's going on in Philly?
So Carlton isn't going to address his family abandoning him at his lacrosse game?
What Could Happen Next
Ashley and Viv butting heads due to her wanting to go to South LA and Viv thinking she and Phil worked hard to keep her kids out of environments like that
Tray saying Will changed, and their friendship coming to an end
Carlton and Will continuing to bridge the gap and perhaps even become close – until something blows that up
Hillary starting a social media company for small businesses like Jazz's
Viv increasingly getting back to her work, and this leading to clashes with Phil when he is tasked with stepping it up as a partner
Hopefully, learning more about Geoffrey's background
Review
Highlights
The Struggle For Black Influencers
One thing you'll see across the board if you follow social media influencers is at least one post or video talking about how they and their audience are undervalued, misunderstood, and underestimated. It doesn't matter if they vlog, do makeup, cook like Hillary, or do reviews of music, television, and movies; you'll find at least one complaint. With that in mind, I appreciate Hillary and the writers putting that into the forefront. Not just in terms of Haute Cuisine, some fancy physical media publication, but also within the influencer world the lack of value put on Black faces, names, and audiences.
Now, I won't pretend like this will change anything, but you do have to appreciate it being made clear, through numbers, how strong Hillary's brand is and with her breaking down things to Jazz, seeing there isn't just an audience for her, but a business opportunity as well.
The Heightened Intrigue About Geoffrey
Geoffrey playing both security and pseudo-uncle creates an interesting dynamic in the Banks household. As shown with Ashley, he might be the bridge between where Viv comes from and how Phil wants to be seen. He can dress the part, use that accent to seem prim and proper, yet he is also about that life.
Geoffrey can be the confidant who may help Ashley explore a different side to the Los Angeles area and do some side work for Phil that handles Rashad. Because, even if from across the country, you can't tell me Geoffrey didn't employ a hitta to take Rashad out. His little car meets with whoever that was made it clear Geoffrey had the money and the goons, and since the money didn't calm Rashad, he sent people who weren't afraid to shoot a place up.
This Jazz & Hillary Thing
Hillary and Jazz were cordial in the original show, but nothing seemed possible between them since Hillary lacked interest. However, there was a bit of a spark there. Granted, finding someone who appreciates her talents, that isn't family, could have been it. But who knows? This reboot has strayed and added new layers to many dynamics, so who is to say they may not give Jazz a chance this time around?
How Imperfect Phil and Viv's Marriage Is
While The Fresh Prince of Bel-Air did feature moments when Aunt Viv would feel insecure or other moments that implied there was more there than jokes, Bel-Air is different. Clearly, there are issues between Phil and Viv due to Viv feeling like she had to give up her career for Phil and their family. Add in comments from both regarding their passions, and you can see a handful of fractures.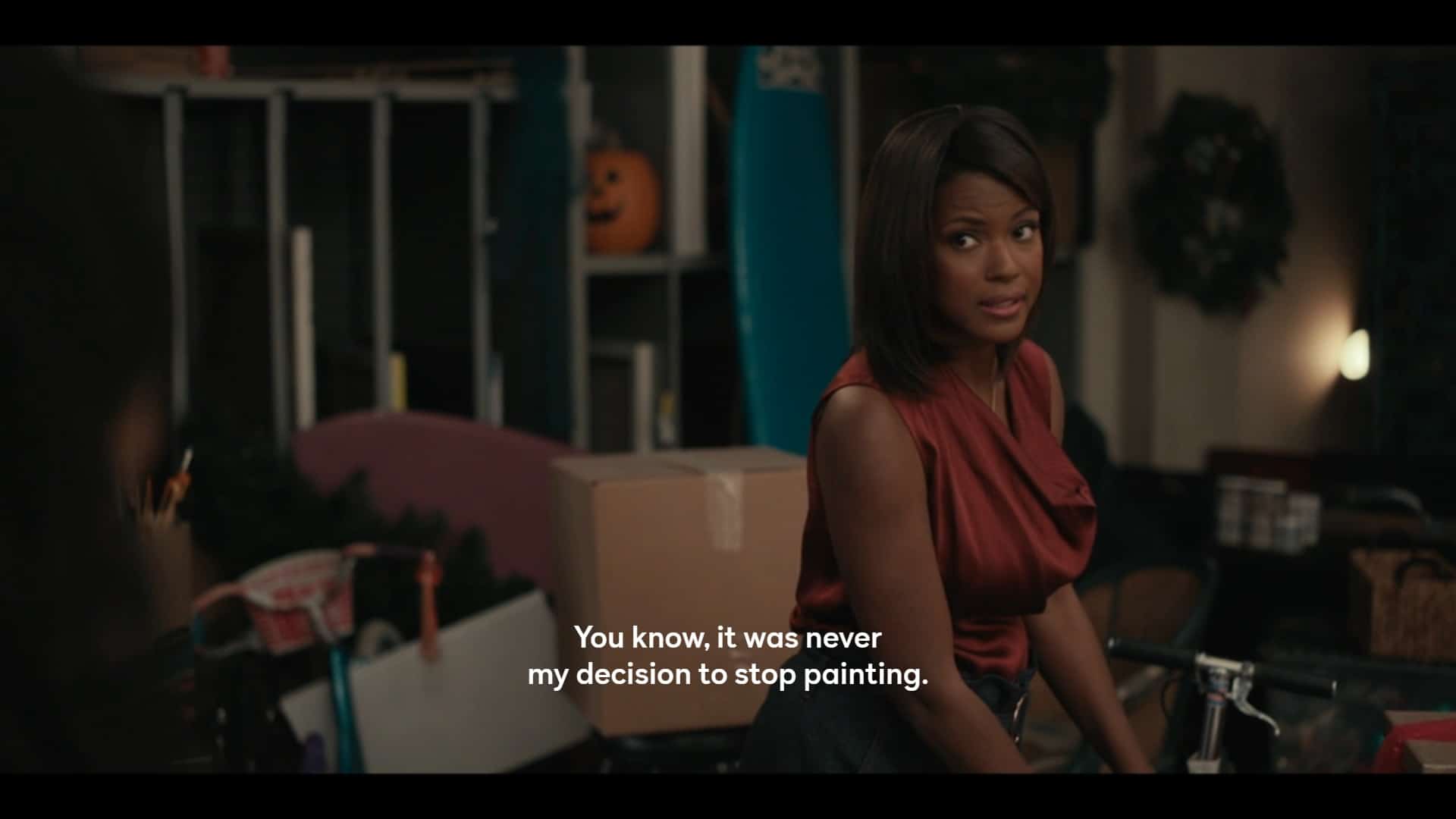 Yet, rather than show us another relationship between a Black couple going south, you can see their issues as manageable and part of what happens when you are with someone for decades and have children. Yes, they may say some things which give the wrong impression, but ultimately they are each other's champions, and when the time comes, they have no issue stepping back to support the other.
The only question is whether, once Phil wins, can Viv go back to what she loves since the kids are damn near grown and Phil won't need a dutiful wife to handle his day job.
What Could Be Done With Ashley
Considering Ashley likes going to the more urban side of Los Angeles, and there are hints she may like that girl we saw at the roller rink, there is a need to question what may happen next? Did Geoffrey foreshadow anything regarding Ashley being taken advantage of? If this is a queer storyline, will it be sweet and innocent, considering Ashley is 12, or will there be the same kind of drama we see elsewhere? There are so many ways this could go, and we're interested to see how this will be handled.
Further Understanding The Role Of a District Attorney
While most of us are aware of what our federal representatives do, once you go state level, if not local? That is when things get murky. So Phil presenting what a district attorney does hopefully may illuminate how important local elections are and may spark an interest in what each official can do. Especially considering mid-term elections aren't just big within the federal senate and house, but can also be in your municipality, county, and state government.
On The Fence
Losing Rashad Opening Things Up For Other Conflicts
On the one hand, I appreciate the Rashad thing being handled for Rashad going all the way to Bel Air to try to handle Will; that seems ridiculous. Yet, with him gone, that's one less reason for the show to bring what's going on in Philly into play. It means one less reason for Will's mom to be checked on, and we know Will's friend isn't going to get to permanently stay in Bel Air but clearly isn't important enough for his life to be established, outside of Will's influence.
So is this the beginning of the end of Philly being noted?
[ninja_tables id="63933″]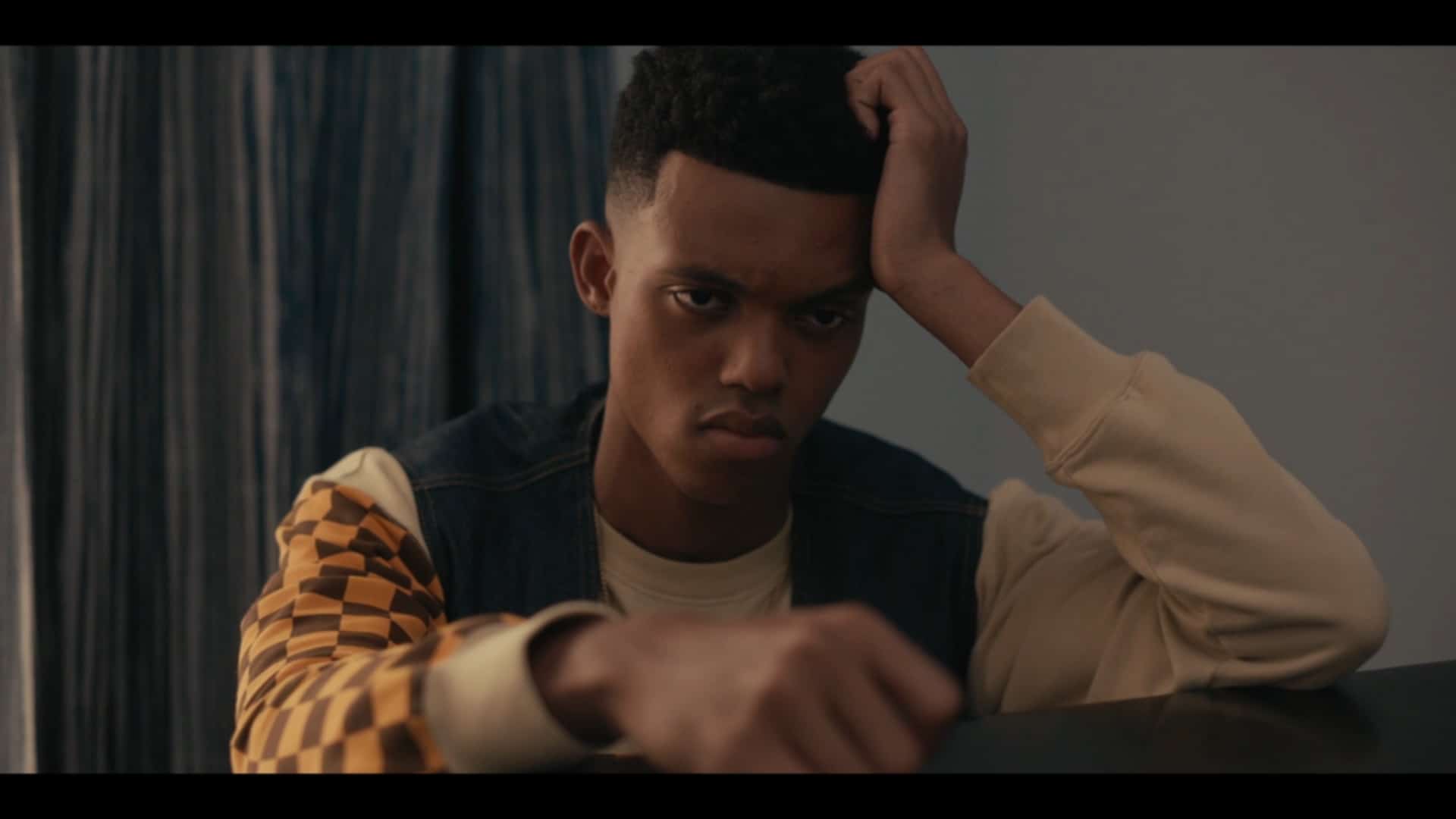 Bel-Air: Season 1/ Episode 4 "Canvass" – Recap/ Review (with Spoilers)
Overall
With Ashley getting some spotlight, Jazz and Hillary connecting, Carlton and Will making peace, and a better understanding of Phil and Viv's relationship? There is a notable amount of character building being done. Now the question is, with Rashad gone, what will be the villainous force on the show? Phil's opponents, someone else of Rashad's crew, or something else?
Highlights
Further Understanding The Role Of a District Attorney
What Could Be Done With Ashley
How Imperfect Phil and Viv's Marriage Is
This Jazz & Hillary Thing
The Heightened Intrigue About Geoffrey
The Struggle For Black Influencers
Disputable
Losing Rashad Opening Things Up For Other Conflicts