Anne with an E: Season 2/ Episode 1 "Youth Is The Season of Hope" [Season Premiere] – Recap/ Review (with Spoilers)
---
Community Rating: 0.00% (0) - No Community Ratings Submitted (Add Yours Below)
---
This post may contain affiliate links and spoilers. Please read our disclosure policy.
---
As we return to Green Gables, and Anne's whimsy ways, the boarders begin their final act of trickery to con the entire town.
---
Network
Netflix
Director(s)
Helen Shaver
Writer(s)
Moira Walley-Beckett
Air Date
7/6/2018
Actors Introduced
Sebastian
Dalmar Abuzeid
William Barry
Jonathan Holmes
A Boy With Options: Sebastian, Gilbert
Off on the sea, Gilbert continues to work and get on nearly everyone's nerves. Particularly because of his singing. Which is especially troubling for one man named Sebastian who looks out for Gilbert and tries to keep him from getting fired, even if it means his own neck. Which, with him Black, by means of Trinidad, and having known nothing but being a trimmer, he reminds Gilbert of his privilege. While also letting him know he cannot sing for squash.
Commentary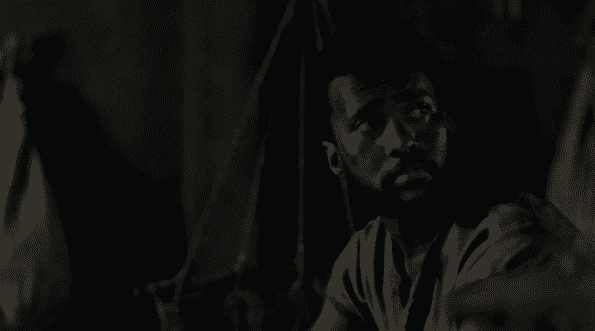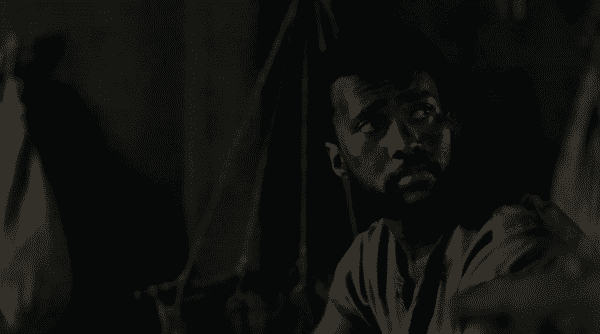 While I'm all for diversity, I must admit Sebastian checking Gilbert about his white privilege seemed kind of off. If only because it seems like something I can't strongly imagine someone saying in the times of Anne with an E. Not to say there might not have been intelligent people like Sebastian who spoke this way but it just seems too agenda base. One which, as a Black person, I support, but also find myself side eyeing Sebastian coming out the gate making it clear as much as he may not have social mobility, he is socially conscious in a way.
And For A Time, It All Seemed Good: Anne, Marilla, Nate, Jerry, Matthew, Mr. Dunlop
It's autumn, around October, and also harvest season! And for the first time in Anne's 14 years, she finds herself on the beach, feet kissing the ocean, and you'll probably fall in love with the character all over. Though, love, if not infatuation, isn't just between Anne and nature. Nate has put a bit of a spell on the ladies of Green Gables. For Anne, it is just the fact he has knowledge she doesn't and that is instantly alluring. As for Marilla? Well, it is him touching her hand, appearing before her without a shirt on, and just getting her all kinds of hot and bothered.
Though, when it comes to Jerry and Matthew? Both aren't so easily amused. Jerry can't put his finger on it but knows that Nate is a bad man. Which isn't helped by Nate, as Mr. Dunlop says, "poking the bear" by pestering and messing with Jerry just to see if he will put two and two together. As for Mr. Dunlop? Unlike Nate, he goes with the flow and seems to be genuinely enjoying Green Gables, even the loquacious Anne. However, all good things come to an end.
Commentary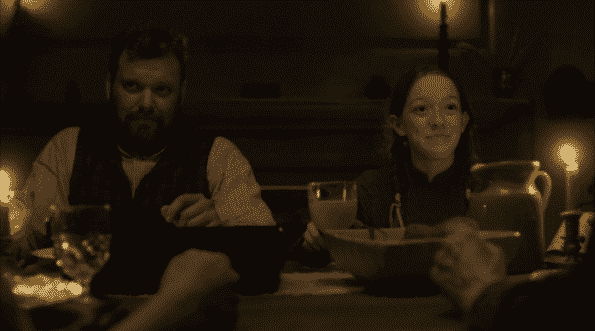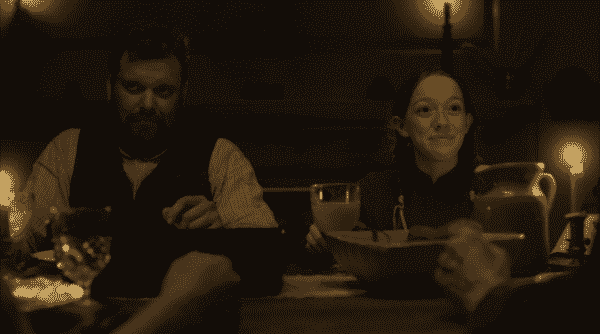 I wonder how long it has been since Marilla had a crush or any sort of romantic interest in a man? It was made clear, as a youth, she had what could have been the love of her life, maybe even a husband. Yet, thanks to family trouble that all went away. But what about since then? Has she really just kept to the farm and town and never entertained the thought? Maybe someone pursue her? Because the way she got hot and bothered by Nate touching her, seeing his bare and toned chest? If she wasn't a woman of the lord!
But you know what must be mentioned, how frustrating it is that Nate and Mr. Dunlop can be so messy and carefree about their truth and no one seems to be picking up on it. Jerry has a sense that something is wrong but can't put his finger on it. Matthew sees Mr. Dunlop and Nate canoodling in private, but is unsure. Then with Anne, she is consistently a moment away from the truth, even discovers a tool for forgery, but it doesn't click.
Easy Money: Nate, Mr. Dunlop, Anne, William, Rachel
After robbing Jerry, which seemingly was just for a warm-up, the big heist is getting around $150 from every member of the community to check their soil for gold. Yup, trying to start some kind of gold rush is Nate and Mr. Dunlop's plan and thanks to Anne spreading this secret to the town gossip, Rachel, all of Avonlea is in a tizzy.
Commentary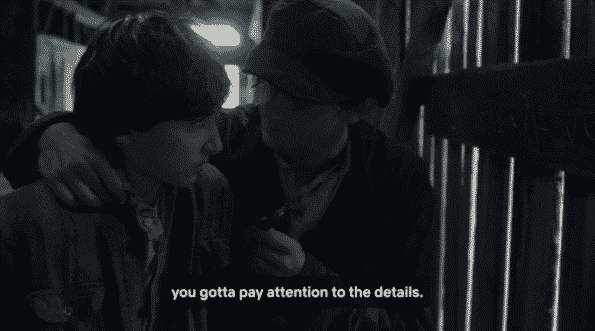 I really do hope Nate and Mr. Dunlop's scam doesn't consume the season. It isn't terrible the show exposing how naive these people are, but it also seems like a very different tone from what the first season offered. And while we are reminded of the darkness the show can have, through flashbacks of Anne's time at an orphanage, that feels different from what Nate and Mr. Dunlop bring.
When it comes to Anne's past, as seen, it shows why reading has become so important. Why she wants Jerry so badly to learn – it provides an escape. With this Nate and Mr. Dunlop thing, especially now that the whole town is involved, it seems kind of… I don't want to say a step back but definitely a step towards a weird direction for the series. Not enough to hamper the energy and whimsy of Amybeth McNulty but definitely leads you to question where are they going with this and can it be over soon?
Collected Quote(s) & .Gifs
I don't charge for my advice, though it is worth a fortune – Rachel
Highlights
Everything you loved about the first season remains in terms of Anne being a curious little thing, Matthew amused and inspired by her, and Marilla confused yet in admiration.
Low Points
Honestly, this Nate and Mr. Dunlop thing could very well make season 2 feel like a disappointment if they stick around too long. Or maintain this almost campy sense of villainy.
Follow Wherever I Look on Twitter, Like us on Facebook and Subscribe to the YouTube Channel.
---
Previous Episode's Recap
[visual-link-preview encoded="eyJ0eXBlIjoiaW50ZXJuYWwiLCJwb3N0Ijo2MDQ1LCJwb3N0X2xhYmVsIjoiUG9zdCA2MDQ1IC0gQW5uZSAoQW5uZSB3aXRoIGFuIEUpOiBTZWFzb24gMS8gRXBpc29kZSA3IFwiV2hlcmV2ZXIgWW91IEFyZSBpcyBNeSBIb21lXCIgW1NlYXNvbiBGaW5hbGVdIC0gT3ZlcnZpZXcvIFJldmlldyAod2l0aCBTcG9pbGVycykiLCJ1cmwiOiIiLCJpbWFnZV9pZCI6MCwiaW1hZ2VfdXJsIjoiIiwidGl0bGUiOiJBbm5lIChBbm5lIHdpdGggYW4gRSk6IFNlYXNvbiAxLyBFcGlzb2RlIDcgXCJXaGVyZXZlciBZb3UgQXJlIGlzIE15IEhvbWVcIiBbU2Vhc29uIEZpbmFsZV0gLSBPdmVydmlldy8gUmV2aWV3ICh3aXRoIFNwb2lsZXJzKSIsInN1bW1hcnkiOiJBbm5lOiBTZWFzb24gMSBjb21lcyB0byB3aGF0IGZlZWxzIGxpa2UgYW4gYWJydXB0IGVuZCB0aGF0IGNvdWxkIGxlYXZlIHlvdSBzbGlnaHRseSB1bmVhc3kgYWJvdXQgb25lIG9mIHRoZSBzdG9yeWxpbmVzIGZvciBzZWFzb24gMi4iLCJ0ZW1wbGF0ZSI6ImRlZmF1bHQifQ=="]
Related Topics:
Anne with an E
,
Anne with an E: Jerry
,
Anne with an E: Matthew
,
Anne with an E: Mr. Dunlop
,
Anne with an E: Nate
,
Anne with an E: Rachel
,
Anne with an E: Season 2
,
Anne with an E: Sebastian
,
Anne with an E: William
,
Dalmar Abuzeid
,
Helen Shaver
,
Jonathan Holmes
,
Moira Walley-Beckett
,
Netflix