Tomo-chan Is a Girl: Season 1/ Episode 1 "I Want to Be Seen as a Girl!" (Premiere) – Recap/ Review (with Spoilers)
---
Community Rating: 0.00% (0) - No Community Ratings Submitted (Add Yours Below)
---
This post may contain affiliate links and spoilers. Please read our disclosure policy.
---
"Tomo-chan is a Girl" is an ode to all the tomboys who wanted a guy to like them, to have real friendships with other girls, but still have all the privileges of being accepted by the guys.
Aired (Crunchyroll)
January 4, 2023
Episode Title
I Want to Be Seen as a Girl!
Director(s)
Makoto Sokuza
Writer(s)
Megumi Shimizu
Noted Characters
Tomo
Rie Takahashi
Juni
Kaito Ishikawa
Misuzu
Rina Hidaka
Tanabe
Yoshitsugu Matsuoka
Misaki
Kōhei Amasaki
Ogawa
To Be Determined
Mifune
To Be Determined
Recap
This content contains pertinent spoilers. Also, images and text in this post may contain affiliate links which, if a purchase is made from those sites, we may earn money or products from the company.
There's History Here – Tomo, Juni, Misuzu
Tomo, Juni, and Misuzu are childhood friends, and while Misuzu is sometimes the odd one out, Tomo values her immensely. Juni, on the other hand, she and him have a frenemy relationship. Mainly because Misuzu likes to play games which pushes Tomo to choose between them, and she just generally enjoys messing with him.
But, despite their relationship, it is Tomo that has a crush on Juni. They do nearly everything together but have lunch, and this has been going on for years. So it seemed only natural for her to confess her feelings. However, with his response to her confessing her love being him saying he loves her too, in a platonic way, it's frustrating.
You Have Options – Tomo, Juni, Misuzu, Tanabe, Misaki
While Tomo and Juni are connected at the hip for most of the day, this doesn't mean others don't notice what could be. Tanabe, for example, one of Juni's friends, seems to think Tomo and Juni do stuff, and one misinterpreted statement from Juni almost leads to rumors of Juni and Tomo being intimate together. Luckily, Misuzu squashes that quickly, alongside Tanabe thinking he has a chance with her.
Yet, while Juni might be clueless, or at least avoiding Tomo being a girl, Misaki, who is part of Tomo's karate club, isn't blind. He sees not only her skill as a martial artist but, like Tanabe, he also recognizes she has a wonderful figure. So while Tomo feels boyish to the point of being a pariah, Misaki's compliments make her feel confident, somewhat girly, and desirable.
One Of The Girls – Tomo, Ogawa, Mifune, Misuzu, Juni
Tomo may not have liked playing with dolls, like Misuzu, but this doesn't mean she didn't want to be one of the girls. It's just, with being a tomboy and those seemingly in short supply, Tomo had no choice but to hang with the boys. This is why Ogawa and Mifune worry about Tomo getting too close to Misaki, and they foolishly threaten her.
Tomo, who is not against a fight, even if the person is clearly weaker, has to be talked down by Misuzu, who makes it clear girls fight socially and verbally, not with their fists. Though, even after hearing and acknowledging that, Tomo walks into the situation in her fighting stance, and with Ogawa and Mifune hearing about Tomo's "Lady Killer" reputation, they are terrified.
Luckily, Tomo hears their reasoning for wanting to meet, and with gaining the impression they want dating advice from her of all people, she sets aside what she thought were their intentions. To be clear, they don't want dating advice from Tomo, but when they see her with Juni, his arm around her, clearly not knowing how the things he does affects her, they do realize she is a girl, and she might know something they don't.
Things To Note
Question(s) Left Unanswered
Is Juni playing down his feelings because he worries it will mess with the friendship?
What Could Happen Next
Since Misuzu seems to like messing with Tomo and Juni, I imagine she is going to put them in some kind of ecchi situation to watch them both turn red
Tanabe trying to date Misuzu
Misaki asks out Tomo before Juni musters the courage
Review
Highlights
It Has Heart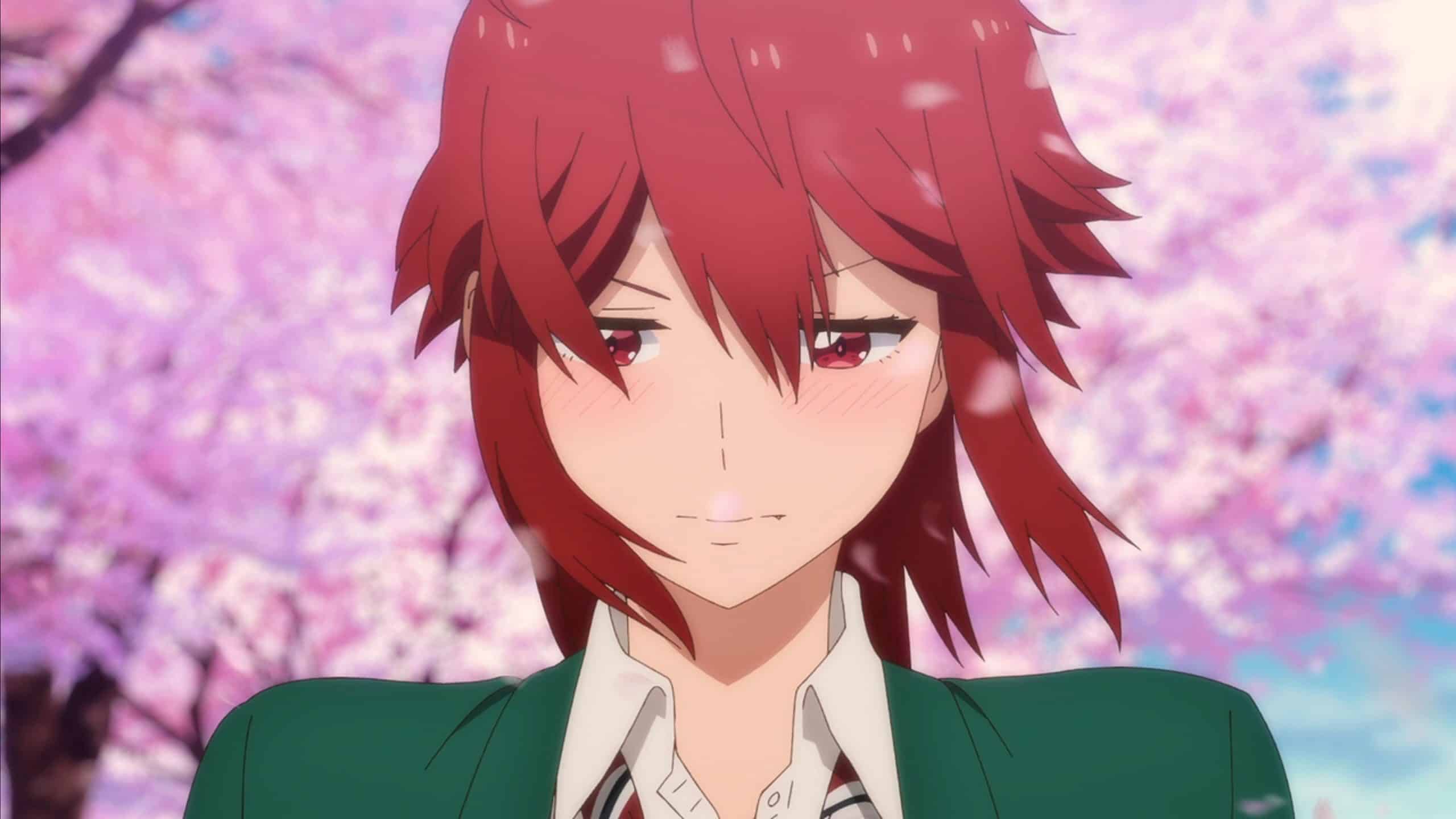 You could easily imagine this being a straight comedy, with some ecchi elements, that makes Tomo look like a fool as she tries to present herself as more feminine and ultimately just giving tsundere vibes. However, it seems that isn't going to be the case here. Yes, Tomo will have awkward or uncomfortable moments as she tries to change Juni's perception of her, with Misuzu likely causing them some trouble. But, I think the focus might be more on growth, exploration of self, and even owning who you are over trying to change to secure the love of someone.
Now, is this to say I think Tomo may get over Juni and either get with Misaki or realize she deserves better? No. While "Tomo-chan Is A Girl" seems to be a bit different, I don't think it is going to be radical. However, there is no denying that it wants to respect who Tomo is, her journey, and even with its comedy, it seems to not want her to be the joke but partly in on it.
Characters Who Have Nothing To Do With The Core Romance Don't Feel Like Liabilities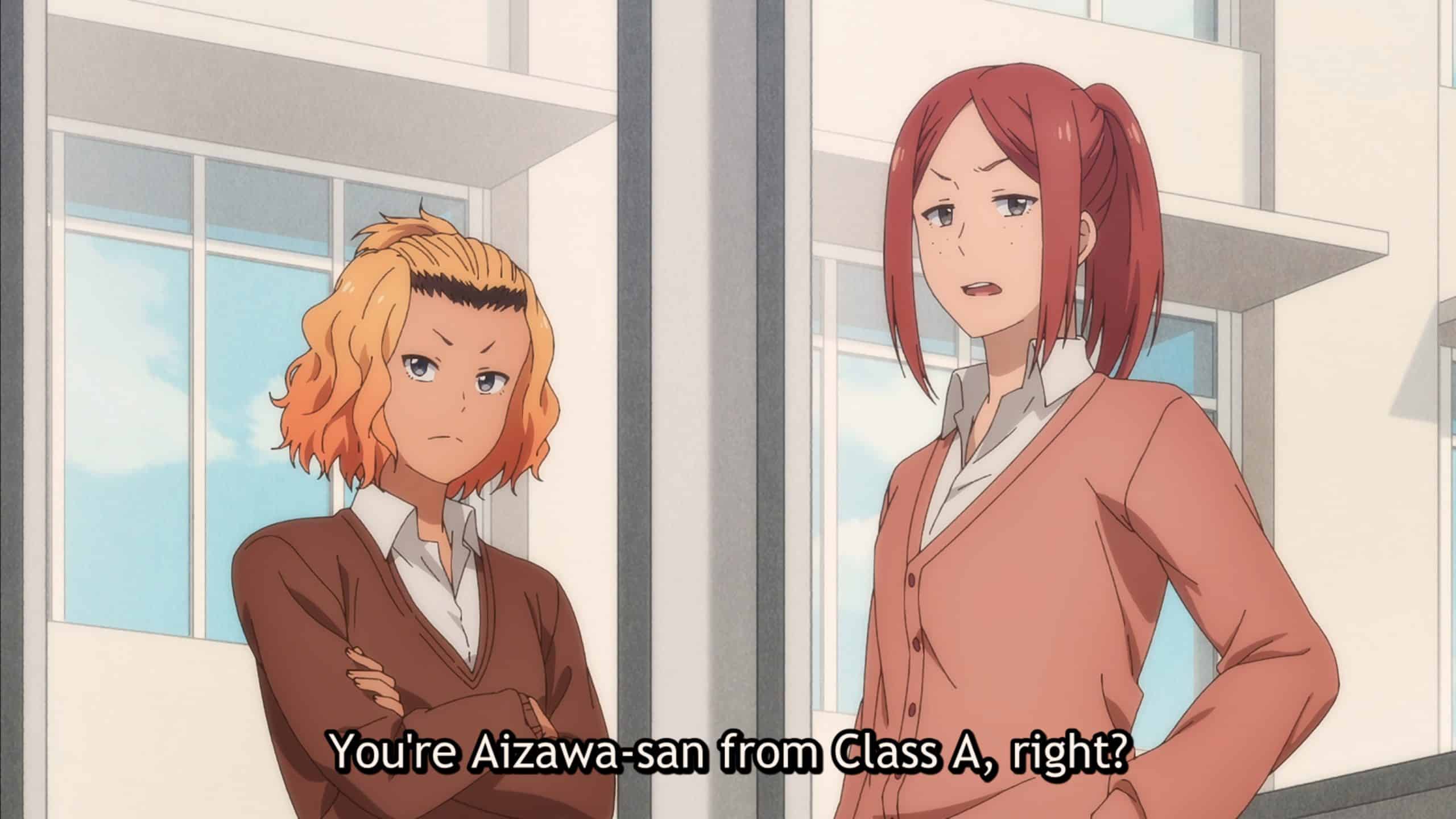 It could be easy to see Misaki, Ogawa, and Mifune as people you have to groan while watching, because they don't bring anything to the core romance or storyline but drama. However, that doesn't feel like the case. Misaki empowering Tomo to be herself, and have confidence that she is attractive as she is, was a sweet and touching moment.
Then with Migune and Ogawa, they offer Tomo the chance to have girlfriends and feel like she isn't just one of the guys but can be a girl's girl as well. And yes, we know Misuzu may not like the competition for Tomo's attention, but it seems with these supporting characters, the idea of the show isn't just about Tomo and Juni and how their relationship could evolve, but also Tomo as an individual, outside of the prospect of being in a relationship.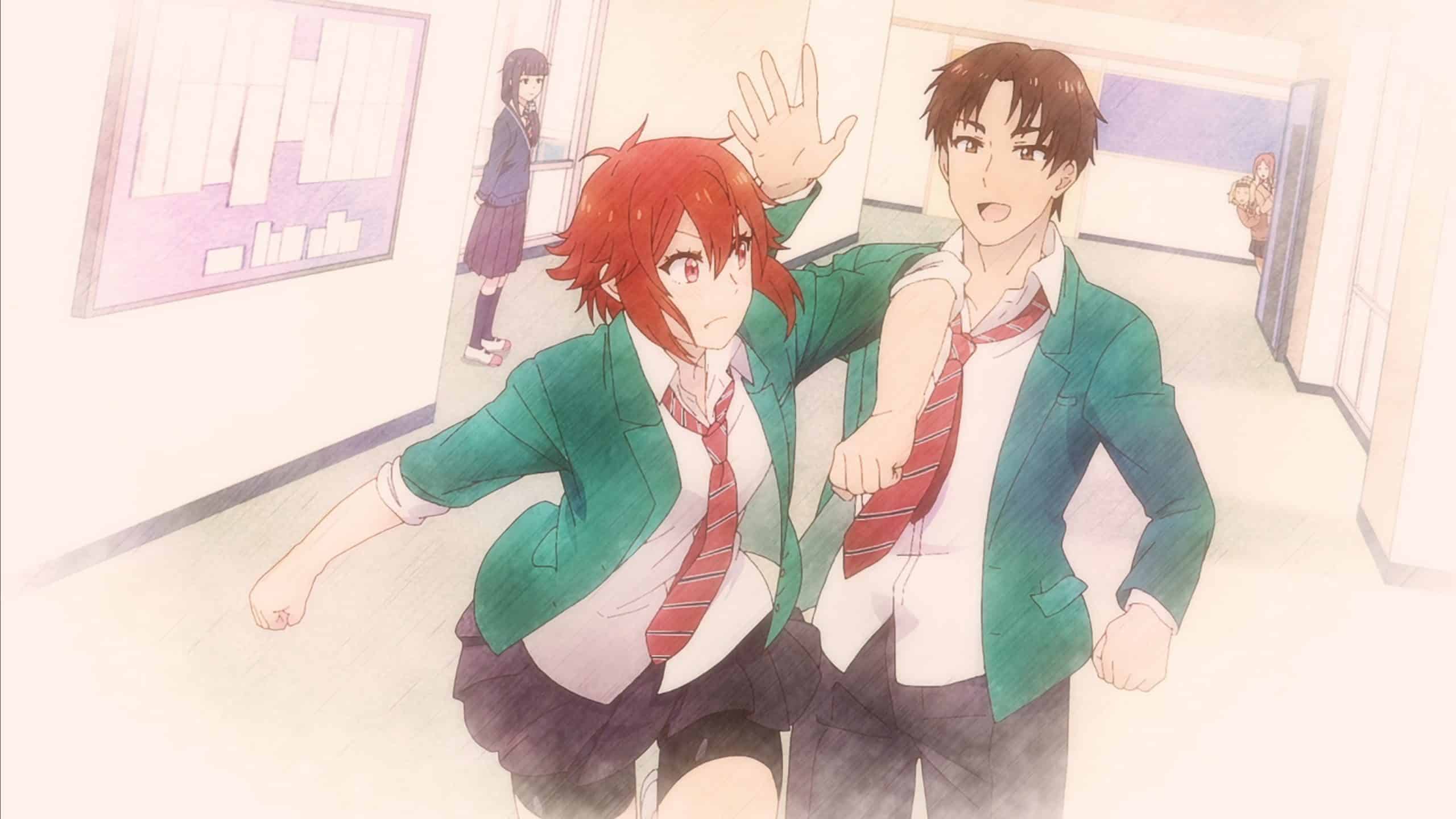 Tomo-chan Is a Girl: Season 1/ Episode 1 "I Want to Be Seen as a Girl!" (Premiere) – Recap/ Review (with Spoilers)
Overall
"Tomo-chan Is A Girl" is a fun comedy that seems to want to acknowledge how complicated friendships with the potential to be relationships can be. Especially when you don't fit the generic mold yet so badly want the privilege of those who do.
Highlights
It Has Heart
Characters Who Have Nothing To Do With The Core Romance Don't Feel Like Liabilities