To Your Eternity: Season 1/ Episode 7 – Recap/ Review (with Spoilers)
---
Community Rating: 0.00% (0) - No Community Ratings Submitted (Add Yours Below)
---
This post may contain affiliate links and spoilers. Please read our disclosure policy.
---
Fushi makes a new friend, who takes him in as a younger brother, at least until Fushi captures the attention of his new brother's crush.
---
Episode Name
The Boy Who Wants to Change
Aired
5/24/2021
Network
Crunchyroll
Directed By
Masahiko Murata
Written By
Shinzō Fujita
Newly Noted Characters
Gugu
Ryoko Shiraishi
Shin
Atsushi Abe
Booze Man
Kentarō Tone
Rean
Manaka Iwami
This content contains pertinent spoilers. Also, images and text may contain affiliate links, which, if a purchase is made, we'll earn money or products from the company.
Recap
Who I Was Before – Gugu, Shin, Rean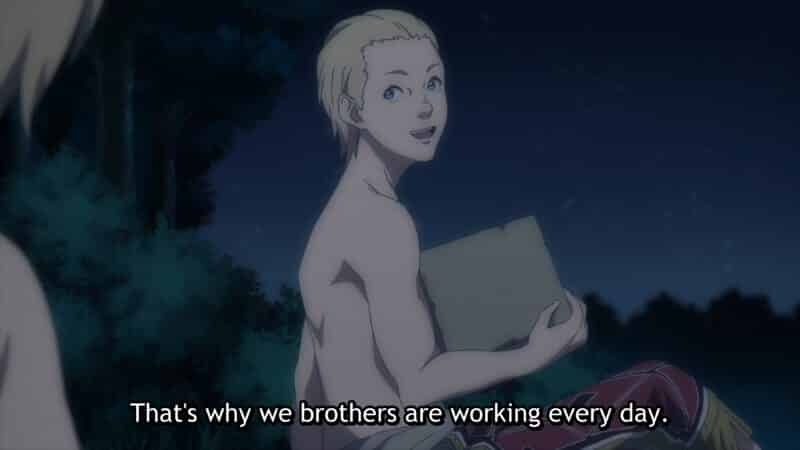 Before getting involved with the Booze Man and meeting Fushi, he was just a kid excited about going to work during the day, occasionally seeing his crush, Rean, and hanging out with his older brother, Shin. However, all of this came to an end after Shin stole his and Gugu's saved up money, and in an effort to save Rean from a log hurdling her way, Gugu's face was crushed.
A New Life – Gugu, Booze Man
However, thanks to Booze Man, Pioran's special friend, Gugu gets a reconstructed face, a mask, and not only a new job but a place to live. One which may not compare to the dream he had with his brother but, it's cozy, it's safe, the food is consistent, and while Booze Man is weird, he is nice.
A Redo – Gugu, Fushi, Rean, Pioran, Booze Man
But after three months, Gugu gets settled in until Fushi shows up. With his arrival comes someone Gugu's age physically, but with discovering that Fushi is mentally a child? He decides to be a better big brother to him than Shin was.
Well, at least until Rean comes around and reveals she has a crush on Fushi. With that, Gugu gets a little upset with Fushi, but this does drive Gugu to work out so, it isn't the worst thing.
Commentary/ Review
Gugu Is Going To Die, Isn't He?
I'm already building up a wall because Gugu's life is too sad. His brother betrayed him, he lost the youthfulness of his face due to saving his crush, and when he gets to face her after the incident, she falls for his new best friend. All that tells me is that Gugu is going to die and probably in a way that'll leave us all in shambles.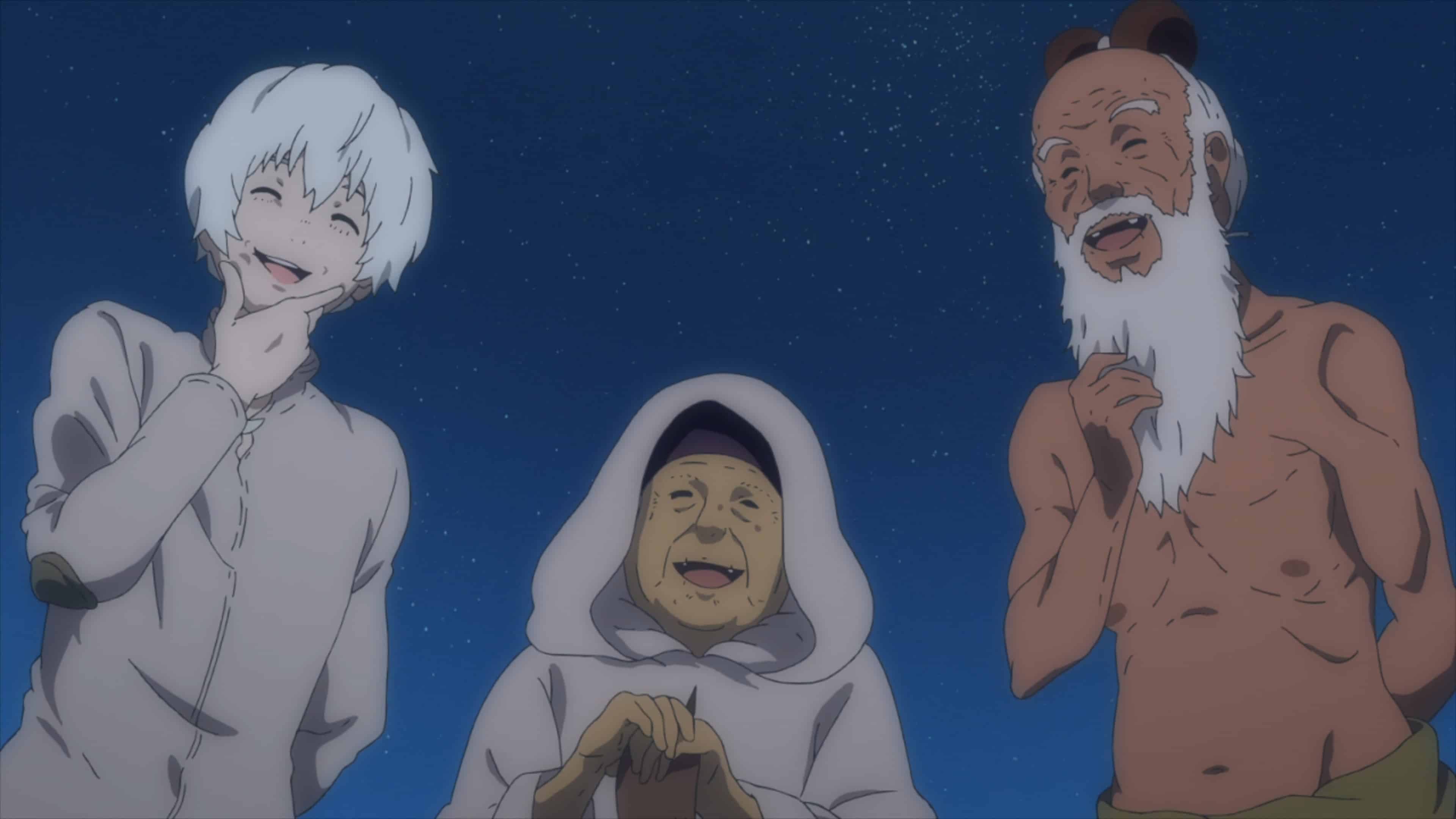 To Your Eternity: Season 1/ Episode 7 – Recap/ Review (with Spoilers)
Trajectory: Plateau
Time to prep for someone else to die, as To Your Eternity sets up its next tear-jerker.
Highlights
Gugu Is Going To Die, Isn't He?