The Promised Neverland: Season 2/ Episode 6 – Recap/ Review (with Spoilers)
---
Community Rating: 0.00% (0) - No Community Ratings Submitted (Add Yours Below)
---
This post may contain affiliate links and spoilers. Please read our disclosure policy.
---
Norman's return comes with minimal explanation on how he survived but does present a plan that could save humans in the demon world.
---
Director(s)
Yoshiki Kitai
Writer(s)
Nanao
Aired (Hulu)
2/18/2021
Newly Noted Characters
Cislo
TBD
Barbara
TBD
Vincent
TBD
This content contains pertinent spoilers. Also, images and text may contain affiliate links, which, if a purchase is made, we'll earn money or products from the company.
Recap
Same Old Brother, But With New Friends – Norman, Ray, Emma, Cislo, Barbara, Vincent
Norman's return is a heartfelt moment that brings both Emma and Ray to tears. But, with Norman's freedom comes questions. Such as, who are the people with him? Well, the bald-headed gentleman with a calm and cool demeanor is Vincent. Following him is Cislo, who looks like a soldier, and then Barbara, the group's sole girl.
All four, which includes Norman, met at the Lambda test site, where Norman was sent to. But, thanks to Norman, they escaped and are on track to change the world in a drastic and eventually violent way.
The Big Comeback – Norman, Ray, Emma
How so? Well, as seen in the last episode, demonic kind have a dependency on human brains and meat. Why? Well, it seems to allow them their human form and some semblance of intelligence. So Norman's plan is to poison demons, make them degenerate, which will make it easier for them to be killed.
Now, Ray is down with this plan, but not so much Emma since she wants everyone to live in peace. Plus, with Sonju and Mujika as an example, she thinks humans and demons can co-exist. However, with the reveal of interacting with these two demons, Norman has a chill up his spine, as if his encounter with them was vastly different.
Review
Highlights
New and Interesting Characters
At the very least, Cislo, Barbara, and Vincent look interesting. It isn't clear, as we move further into the season, what they'll contribute, but considering Barbara has a darkness to her that is a tad frightening, they could be a sense of evil that has been missing thus far.
After all, the main struggle for Emma and the rest is survival, with no named enemy. So if Norman is on the other side of the opinion of what to do about the demons, and we have people like Barbara who might be willing to kill Emma to eradicate demons, we can finally have a named adversary.
Low Point
Feeling That We're Missing A Notable Storyline
One of the things you should probably never do when watching anything based on written material is go online and find out what you're missing. According to many who read the manga, we're missing around three arcs, which could possibly fill in what happened at Lambda. And considering Norman's return was quite a shock, getting a quick explanation, with no visuals, that he broke out and came up with this means of having demons devolve feels a little insulting.
Why? Well, Norman was a beloved character, and while we enjoy Emma, Ray, and the other escapees, Norman was always someone who brought conflict by trying to play both sides. So his return is welcomed but feels underwhelming.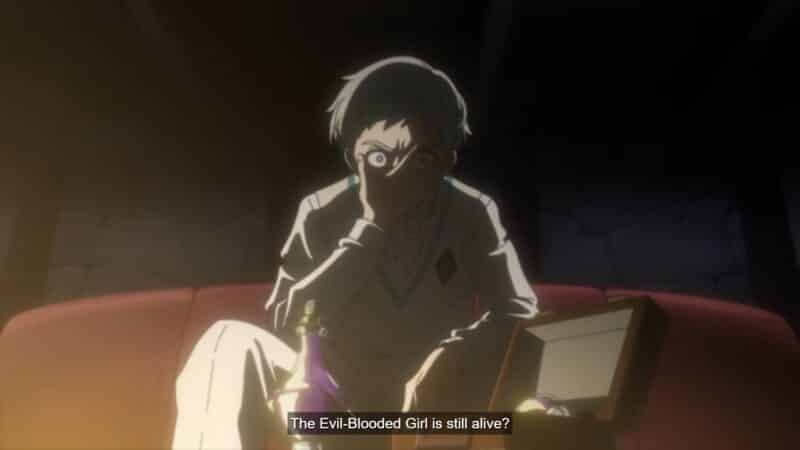 However, with him squarely against Emma's wishes and on Ray's side, it means a new dynamic. One that will force Emma to make concessions or be forced to work on her own to protect the exceptions she thinks shouldn't be harmed by Norman's plans.
[amazon box=" B07JX9YS9Q"]
[ninja_tables id="54473″]
Summary
Feeling That We're Missing A Notable Storyline - 76%
New and Interesting Characters - 82%
While Norman's return doesn't live up to the shock of his survival, at the very least, he presents a conflict, which gives Emma someone to focus on rather than the struggle being against unnamed demons and the elite who keep the system running.