While a fantasy series, "The Fire Hunter" doesn't have vibrant colors and fantastical characters with eccentric personalities. It's a bit dark, gloomy, and cinematic.
Aired (Crunchyroll)
1/14/2023
Episode Title
Departure
Director(s)
Nishimura Junji
Writer(s)
Oshii Mamoru
Noted Characters
Touko
Misaki Kuno
Enji
Ryūnosuke Watanuki
Akira
Arisa Sakuraba
Rin
Sumire Morohoshi
Koushi
Shōya Ishige
Recap
This content contains pertinent spoilers. Also, images and text in this post may contain affiliate links which, if a purchase is made from those sites, we may earn money or products from the company.
Some History and Background
In the world we're introduced to, humanity now has very limited interaction with flame. The reason being, most combust if they get too close to a fire, thus making it something fearful. The impact of fire no longer being humanity's friend seems to be less war but more vulnerability to the different beings that exist outside of their pockets of civilization – especially in the woods.
But, between those trained to be fire hunters and a collection truck that appears in many a village once to twice a year, humanity remains connected. Loosely, but still connected.
A Girl Named Touko – Akira, Enji, Touko, Rin
Touko is the survivor of a fire that killed 19 people, including her parents and the husband of her current caretaker, Akira. Someone who survived but had her eyesight badly damaged in the process. Rin, the assumed child of Akira, isn't fond of Touko and blames any and all new hardships she has on her. This is especially true when a fire hunter dies, and Akira makes an effort for Touko to make the trip to the capital to return the man's dog, Kanata.
Envy burns brighter than any flame within Rin, but being too young to do anything but make it clear Touko isn't wanted and is a burden, she leaves her mark. However, while Rin may want nothing to do with Touko, Akira makes it clear she hopes she'll return and there will be a place for her.
But, according to Enji, the trip to the capital and back may take up to two years. So who knows if Touko, after being exposed to life on the collection truck, to various villages, and the capital, if she'd would ever want to return home.
A Boy Named Koushi – Koushi
As Touko journeys to the capital, it seems she'll share "The Fire Hunter" with Koushi. He is a boy who recently lost his mom due to the toxic air she breathed in the factories, and now he is tasked with taking care of his younger sister. But, on the day of his mother's funeral, he gets a letter from the Okibi family, who seem to be one of the wealthiest around.
Things To Note
Question(s) Left Unanswered
What year is it?
Was the thing which killed the fire hunter?
What Could Happen Next
Likely Touko training to become a fire hunter and probably not returning to her village anytime soon
Rin running away from home
Learning more about the Okibi family and what interest they have in Koushi
Review
Highlights
A Well-Laid Foundation
What "Departure" focuses on is the who, the what, and the why. It builds up a world in which humanity is post-fire, and now the element is volatile and deadly towards people, thus making alternative energy sources necessary, but with most requiring fire, they are hard to come by and produce for mass production. On top of that, while it isn't clear if what the fire hunter killed was simply a giant bear or outright a monster, it is made clear the woods are a dangerous place. Even for these vehicles that look like something out of "Kabaneri of the Iron Fortress."
Alongside this, we get the basics when it comes to Koushi and Touko – two sob stories and sullen characters who, hopefully, can build off that sympathy and find empowerment. Touko is set up well, for she has a new pet, is a young girl, and is leaving a village where, even with Akira making it seem otherwise, she feels largely unwanted.
Koushi, on the other hand, with him feeling like a last-minute attachment to the episode, you are just left curious about what his next move is. Especially since he doesn't seem to have any adults in the home beyond himself, and a letter from a rich family doesn't push you to believe something good or bad may happen – anything is left to be possible.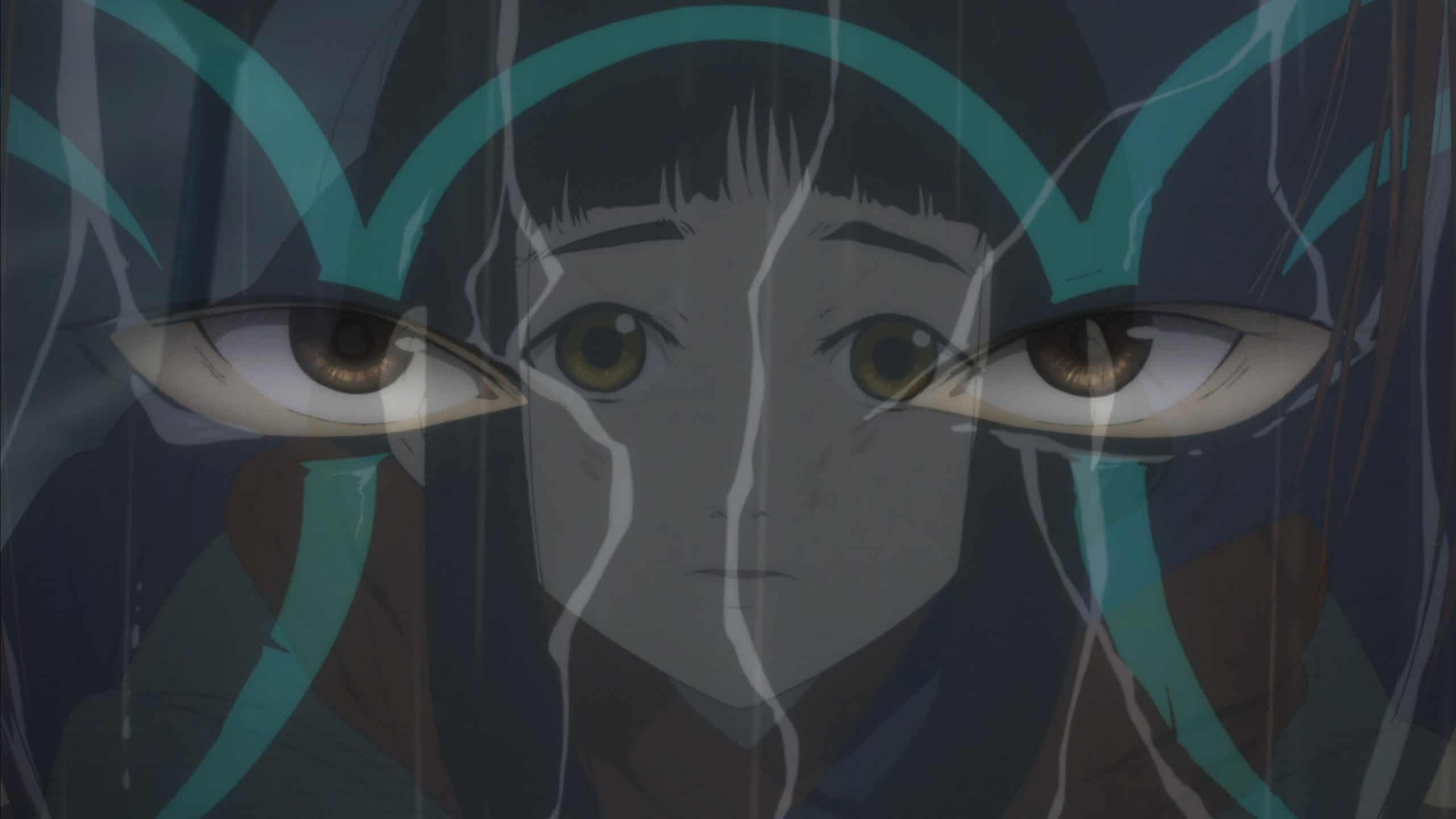 The Fire Hunter: Season 1/ Episode 1 "Departure" – Recap/ Review (with Spoilers)
Overall
Fantasy and drama are often a beautiful mix as fantasy has long lent itself to the impossible becoming real and the magic being this wonderful and enchanting thing. But, when darkened by being rooted in reality, everything is less vibrant but no less engaging to the eyes, and it seems "The Fire Hunter" might be able to have the perfect balance of tapping into the impossible but never forgetting the realness that comes from fear, death, abandonment, and coming of age in an un-secure environment.
Highlights
A Well-Laid Foundation