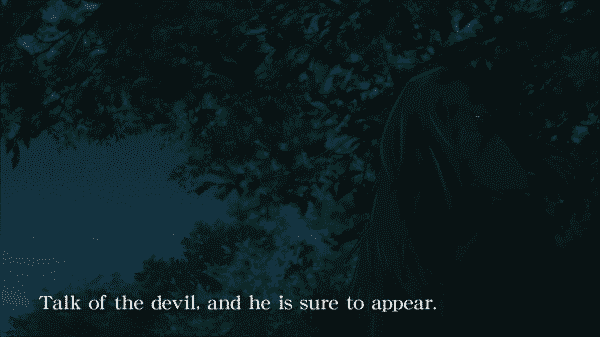 Ruth finally joins the fold but believe me when I say that his introduction isn't the biggest thing to happen this episode.
---
---
Community Rating:
---
---
For The Love Of My Master: Alice, Renfred
It seems this silver haired, childlike sorcerer plans to use Renfred, and in extension Alice, to do his bidding. Of which currently it seems the plan is to gather materials to make Chimeras. What likely is their newest fascination. So, with Renfred already losing arm since he didn't want to cooperate, and with Alice deeply in love with Renfred, since she and him have a Chise and Elias kind of background, she hunts for the materials the silver haired sorcerer needs.
Of which one is the character we met in the OVA named Ruth.
Isabelle: Ruth, Alice, Chise, Elias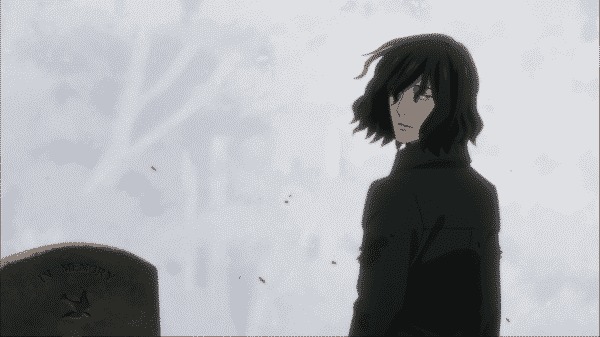 Taking into consideration the fate of Sleigh Beggys, Elias has Angelica create a ring to help regulate Chise's power. Alongside that, he plans for her to have a Familiar to feed off her magic to help things. All of which Chise appreciates, for even though he still talks about her like property, it is nice to be taken care of. Plus, moments of human intimacy, or better worded – affection, like him patting her head still brings feelings of bliss. If only because she can't recall the last time such a gesture was done.
But, it isn't all studying magic and her perhaps slowly gaining some form of Stockholm syndrome. There is work to be done. Work which seems to be a form of penance. However, it isn't the usual menial task but a murder. One which may have been done by a "Church Grim." A kind of mystical animal which usually roams graveyards and at times can be an asset, but this time it seems it may not be.
That is, until Chise is tasked with going on her own, runs into a evil fairy and comes across Ruth, who saves her, then Alice, who wants Ruth. But, thankfully, thanks to some sleep magic, she handles Alice quite quickly. Thus allowing her and Ruth, real name seemingly Ulysse, to get to know each other. This includes learning he is some kind of transformer, maybe of the werewolf kind, and Chise looks just like his sister – Isabelle. Someone who died for reasons not currently made known.
Pilum Murialis: Chise, Alice, Elias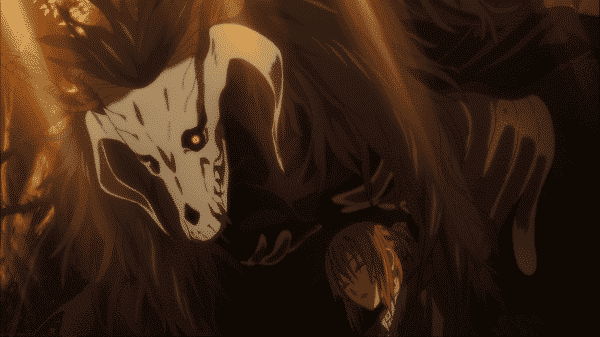 Sometimes it is just better when you do things yourself. Hence why the silver haired sorcerer pops up and, just to really make a point with Renfred, he goes to kill Alice. However, Chise pushes her out the way and gets impaled. With that, Elias snaps. He becomes the monster we have long heard of but never seen – till now.
Pilum Morialis: A monster neither human nor fairy, but some being between worlds. An abomination.
Highlights
The Real Elias
The legend of Elias, more so his alter ego Pilum Murialis, has been revealed to us at last! But with that comes the question of whether Elias has control over himself once his tempered has flared? For with the way we have heard everyone, even Elias, speak of his past, you have to wonder if turning into his alter ego is voluntary? Should we see the transformation to be something on a Incredible Hulk level? One in which, it takes great concentration, if not fully unleashing his rage, to return to the form we are familiar with?
Renfred and Alice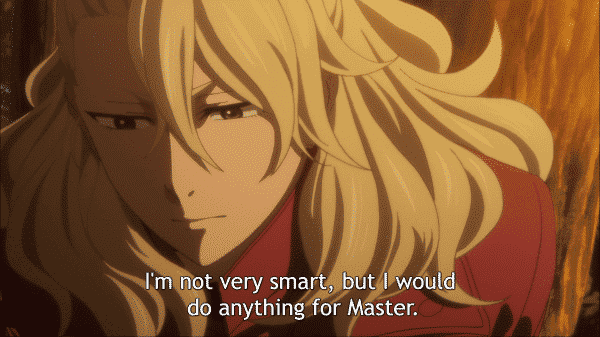 It was interesting that Alice noted her similarities to Chise and confessed her love for Renfred. Something which perhaps isn't romantic on his part but with Alice being used as a means to control Renfred, and him giving in to a point, you can see he cares deeply. Making him seem as complicated as Elias in a way. For while less of an ulterior motive, when it comes to Alice, there is just as much darkness as there is light. So it should be interesting to see when and how they both choose one or the other and whether our perspective on it is skewed solely because Chise is the protagonist.
We Finally Meet Ruth (Ulysse)
For the last few episodes I have been a little confused about the three part OVAs part in this, and even wondered if the series itself was a complete retooling of it. However, with Ruth, seemingly real name Ulysse, introduced to us, it seems we have pretty much caught up to it now. But it isn't just his arrival but also why he arrives.
We finally got to see an aggressive, if not outright violent, fairy attack Chise. One which sort of reminded me of the one which stalked her in the OVA. Not an exact match, but similar enough to flare up a memory. Of which, Ruth stops in its tracks and takes out.
Catch Up or Follow Along: Here [External]
Follow Wherever I Look on Twitter or Like us on Facebook.