And so The Ancient Magus' Bride ends with a bit of compromise. Most of which lead you to believe there could be a season 2.
---
Network
Crunchyroll
Director(s)
Norihiro Naganuma
Writer(s)
Kore Yamazaki, Aya Takaha
Air Date
3/24/2018
Perhaps It Was The Ashen Eye All Along?: Joseph, Chise, Cartaphilus, Ashen Eye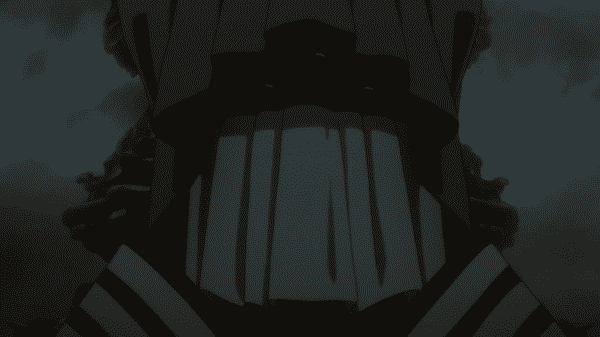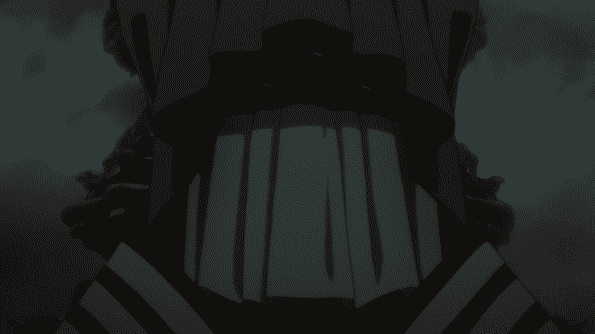 It comes to Chise's mind that, after listening to Joseph compare his suffering to Chise's, and note he has it worse, she should beat the hell out of him. Why? Well, seemingly it is all a setup to bind them. However, before she can really get things going, the Ashen Eye pops up and with that comes an idea: What if it is the reason Joseph is the way he is?
Think about it, the Ashen Eye is an immortal trouble maker which lives for humans entertaining them. So perhaps all this time it has been whispering into Joseph's ear ways to cure himself of the pain or providing possibilities? Not to say Joseph wasn't crazy before binding with Cartaphilus, but I do want to believe the Ashen Eye took part in having things go further.
Chise Binding With Cartaphilus & Leaving Joseph Behind: Joseph, Chise, Elias, Ruth, Ariel, Cartaphilus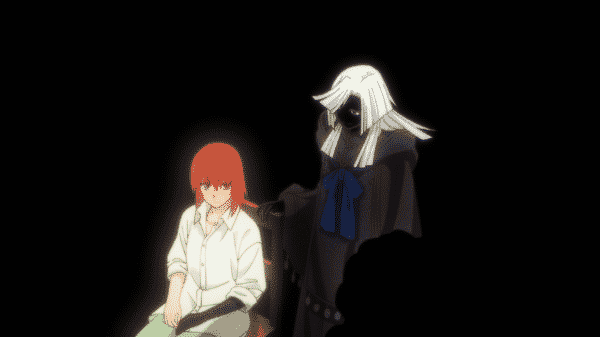 In this fight, which includes Elias, Ruth, and Ariel, it seems the goal was to have Joseph strike Chise in such a way so she could bind with Cartaphilus. With that, she somehow gains more time in her realm. It's complicated but the way Cartaphilus explains it to us, he made a deal with the dragon and now they keep each other in check. With that, now Chise isn't necessarily immortal but she isn't going to die within days either. Her lifespan has been extended for an uncertain amount of time. So, in many ways, outside of still being a Sleigh Beggy, and having a blackened arm, which makes it look like she rubbed charcoal over herself, she is normal.
Which does lead to the question of what this means for Joseph and really that is hard to answer. He still exists and is alive, but it is unclear if with Chise binding with Cartaphilus what that means for Joseph. Can Cartaphilus be bound to multiple people? The way it seems, Chise did bind with Elias before the whole battle happened.
But, as usual with this show, you are given the general sense that you just have to go with the flow and not overthink the details.
Chise and Stella's Birthday, As Well As Chise and Elias' "Wedding" Day: Chise, Angelica, Stella, Elias, Ruth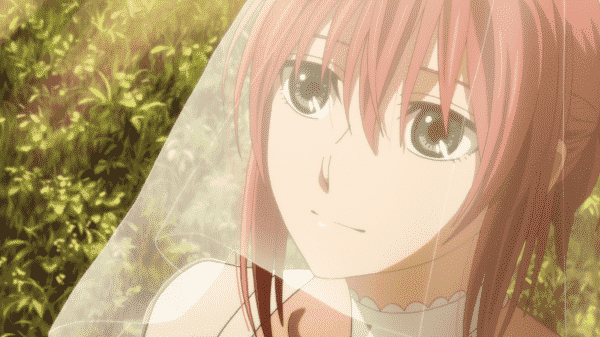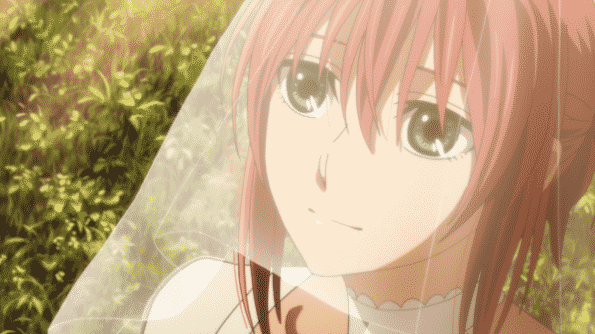 With all the drama over with Joseph, now there are conversations to be had. Mostly in the form of addressing the Stella kidnapping situation. But, since that is too long of a conversation for viewers, we just skip to there being an understanding that Chise has to be more responsible or else she should expect Ruth and Elias to react accordingly. Which of course means Elias overreacting.
Though, to prove things have truly calmed down, Chise decides to make a few stops in the city and ends up with a ring from Angelica, as well as a veil, and for a birthday present, Stella gives her a gown. Now, last I checked, Chise's birthday passed and we didn't head into another world. So how did roughly a year past is beyond me. However, somehow Stella's aunt and Angelica coordinated their gifts and decided it was time for Chise to marry her father figure, teacher, many times abusive guardian, Elias.
However, I should note it isn't an official wedding. Yes, Chise gives Elias a ring, even puts it on his left hand and he knows the significance of that, but it seems to be for his peace of mind. Just so he knows where she is, maybe even feels, better.
Question(s) Left Unanswered
Was the Ashen Eye behind Joseph during his more diabolical ideas or were those original ideas? For the Ashen Eye just appearing implies he has been more involved than given credit for.
What is Joseph's status now? With that defeat is he just going to sleep forever, if not just give up and accept things as they are?
Collected Quote(s) & .Gifs
Do you want people to understand? Or do you just want to believe you're the only one suffering?
Highlights
It leaves us with the possibility for a second season, or additional OVAs.
---
Follow Wherever I Look on Twitter or Like us on Facebook.
---
Previous Episode's Recap
[visual-link-preview encoded="eyJ0eXBlIjoiaW50ZXJuYWwiLCJwb3N0IjoxOTMwNywicG9zdF9sYWJlbCI6IlBvc3QgMTkzMDcgLSBUaGUgQW5jaWVudCBNYWd1cycgQnJpZGU6IFNlYXNvbiAxLyBFcGlzb2RlIDIzIFwiTm90aGluZyBTZWVrLCBOb3RoaW5nIEZpbmRcIiAtIFJlY2FwLyBSZXZpZXcgKHdpdGggU3BvaWxlcnMpIiwidXJsIjoiIiwiaW1hZ2VfaWQiOjE5MzEwLCJpbWFnZV91cmwiOiJodHRwczovL3doZXJldmVyLWktbG9vay5jb20vd3AtY29udGVudC91cGxvYWRzLzIwMTgvMDMvQ2FydGFwaGlsdXMucG5nIiwidGl0bGUiOiJUaGUgQW5jaWVudCBNYWd1cycgQnJpZGU6IFNlYXNvbiAxLyBFcGlzb2RlIDIzIFwiTm90aGluZyBTZWVrLCBOb3RoaW5nIEZpbmRcIiAtIFJlY2FwLyBSZXZpZXcgKHdpdGggU3BvaWxlcnMpIiwic3VtbWFyeSI6Ikpvc2VwaCBhbmQgQ2FydGFwaGlsdXMsIHRoZXkgYXJlIHR3byBkaWZmZXJlbnQgcGVvcGxlLCBoYXZlIHRoZWlyIHNoYXJlZCBwYXN0IGV4cGxvcmVkIGFzIGEgcmVzY3VlIGVmZm9ydCBiZWdpbnMgZm9yIENoaXNlLiIsInRlbXBsYXRlIjoiZGVmYXVsdCJ9″]