We pick up right where we left off in episode 2 and learn what led Anna, Takt, and Cosette (Destiny) to head out east down the path they did.
---
| | |
| --- | --- |
| Aired | 10/19/2021 |
| Network | VRV |
| Directed By | Tomoya Kitagawa |
| Written By | Kiyoko Yoshimura |
Newly Noted
Characters
Leonard aka Lenny (Hino Satoshi)
Lenny is one of the conductors for the Symphonic whose musicart is Titan
Titan (Itou Miku)
A stable musicart, compared to Destiny, who uses a projectile weapon.
Locations & Items
Harmonia Ore: What musicarts are made of or come from that counteracts the Black Night Siderite that are the origins of the D2
Recap
Not A Mentor, But Will Provide Basics – Leonard, Titan, Takt, Anna, Destiny
After Destiny, formerly known as Cosette, defeats the D2s, Takt passes out and doesn't awaken until the next day. It is then when he learns Cosette is no more and now a musicart, named Destiny, has taken over her body, and he is connected to her in more ways than one. This is worrisome to a conductor named Leonard for with him having knowledge of how musicarts are raised and trained, Destiny is an anomaly.
Granted, in some good ways, since her senses surpass Leonard's musicart Titan. However, with Destiny feeding off Takt's lifeforce, it is recommended that he take her to the Symphonic in hopes they might be able to do something. Otherwise, Takt and Destiny may not last long.
However, considering most of the country is still recovering from the attacks, and the infrastructure isn't back to take a plane or train, it means driving across the country. This task is dangerous because the Midwest, mainly in the Great Lakes area, is still a hot zone for D2s. But, with Anna's family in New York, Takt allowing his home to be destroyed when D2s attack and Destiny having nothing to hold her back, it is decided that Takt, Anna, and Destiny will head to New York.
Things To Note | Question(s) Left Unanswered
Question(s) Left Unanswered
What did Leonard mean by thinking this was planned?
What Could Happen Next
We'll be back on the road again.
Review
---
Community Rating:
---
On The Fence
A Few More Details
While we got stylized action, as we did before, not much happened or was revealed in this episode. We learned Destiny is slowly killing Takt, which is useful information. Also, a bit of the origin of Musicarts. However, could more have been done or some things cut to help push the story along further? Yes. Pacing right now is a bit of an issue since we jumped to the past for two episodes and now may launch forward. But, to be honest, there isn't a notable amount of things thus far to make that ride seem worth it. At least on a consistent basis.
[ninja_tables id="60694″]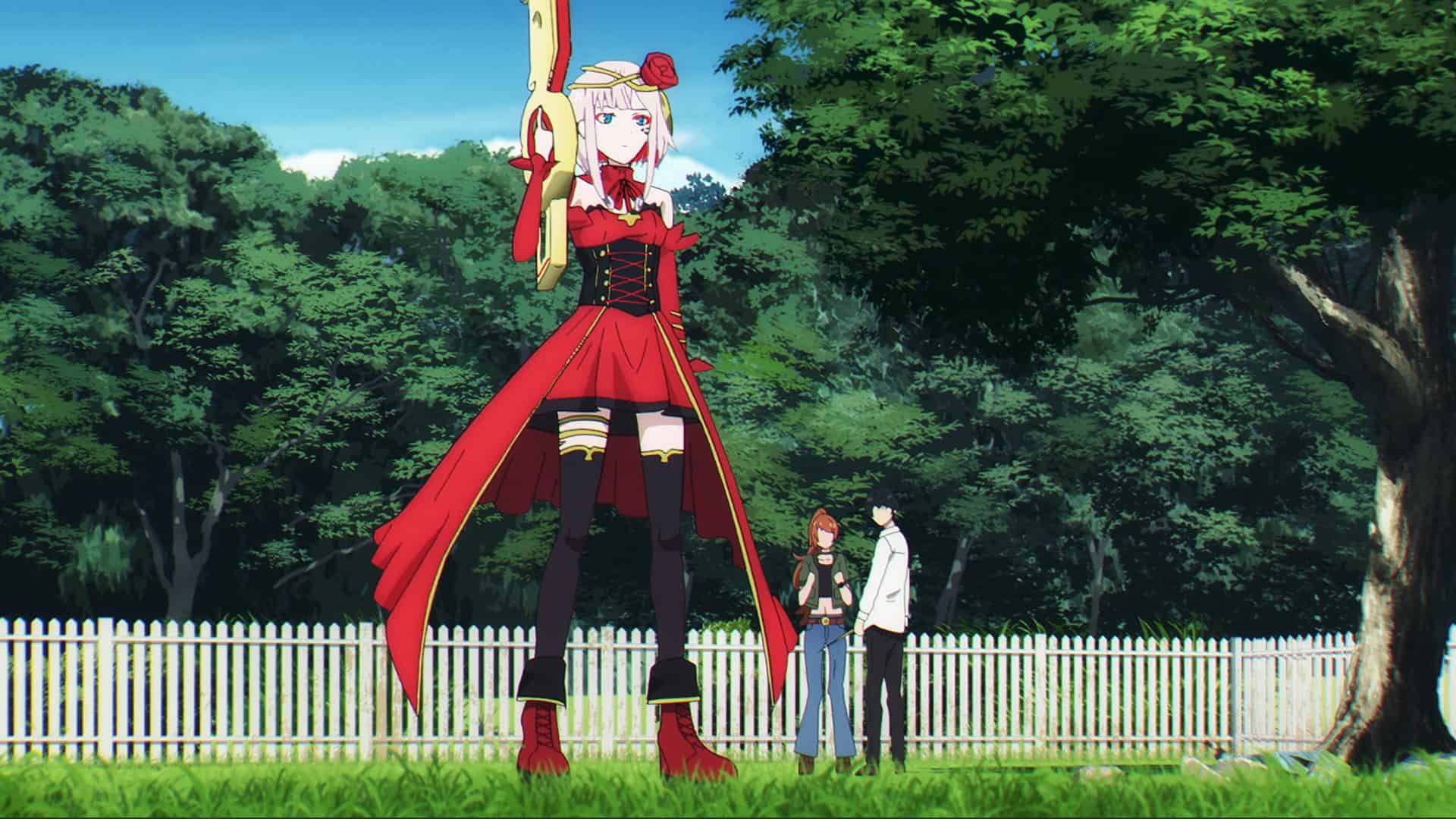 Takt OP.Destiny: Season 1/ Episode 3 "Chapter 3: Journey" – Recap/ Review (with Spoilers)
Trajectory: Plateau
While gaining background on how Cosette became Destiny is nice, and what triggered the journey to New York, there is something dull about Takt OP.Destiny, when there isn't an action scene.
Highlights
A Few More Details