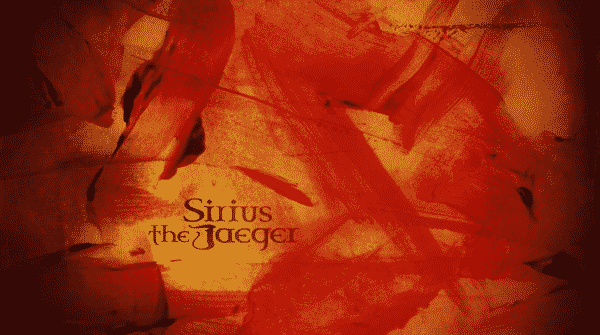 |
With its action scenes and distinct characters, Sirius the Jaeger is one of those shows you have to seek out.
---
Network
Netflix
Creator
Keigo Koyanagi
Director(s)
Masahiro Ando
Writer(s)
Keigo Koyanagi
Air Date (Original)
7/12/2018
Genre(s)
Action
Good If You Like
Vampires vs. Humanity

Shows Set In the Past

Blood and Gore Which Isn't Too Over the Top

No Origin Story, You Just Being Dropped Into A Story Already In Progress

Noted Actors
Professor Willard
Horiuchi Ken`yuu
Fallon
Takeuchi Shunsuke
Dorothea
Mori Nanako
Philip
Kobayashi Yuusuke
Yuliy
Uemura Yuuto
Lord Kreshner
Koyasu Takehito
Agatha
Oohara Sayaka
The Introduction
The Jaegars, composed of Professor Willard, Fallon, Philip, Dorothea, and Yuliy are vampire hunters who word under the guise of being representatives for V Shipping. In the pilot, their focus is hunting the group of vampires who are led by Lord Kreshner and royal vampire Agatha. A seemingly international journey which takes them from Shanghai to a part of Japan and it is clear that one of the Jaegar's members, Yuliy, is unlike the others. How exactly? Well, you'll have to stick around to find out.
Collected Quote(s) or .Gifs
Our two worlds may collide, but they'll never overlap. – Yuliy
Highlights
The Action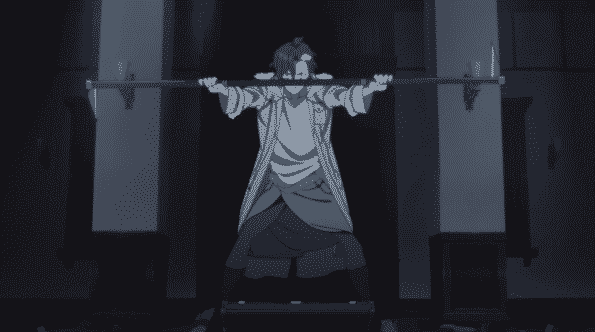 When it comes to a lot of shows, they overdo it episode one. Whether it comes to the fights, the blood, the gore, they go all out to the point you feel the need to get suspicious. Yet, unlike shows such as Zodiac War, Sirius the Jaegar gives you enough to be exciting but not so much that you feel like the violence is supposed to be the hook.
The Story Setup
Instead, it is simply part of the story. When dealing with vampires, and the hunt of them, naturally there is going to be violence. Vampires are superhuman with mystical powers. You cannot show them or fight them without there being blood, at the very least. Much less, if you want to show them as fearsome, gore has to be involved since they have the ability to rip people's limbs off.
But, story-wise, while I will admit we don't get much in the way of background in episode one, if you look up the show you can spoil the fact Yuliy is a werewolf looking for revenge. Now, whether his peers know he is a werewolf and if Jaegars hunt all supernatural and not just vampires? That isn't said but I am looking forward to finding out.
Characters Don't Feel Interchangeable
Even though we only learn each Jaegars name, and the name of two vampires, among a few Japanese, you get a sense of who everyone is, their relationships to one another, and their purpose. Yuliy may not be the leader, but he is the reckless one and because of that, Philip isn't fond of him. Also, since it seems Philip likes attention, Yuliy going all out like he does takes it away from him so he gets mad. When it comes to vampire princess Agatha, it seems the likes of the Jaegars aren't unfamiliar but their capabilities as hunters show them as far more capable than she is used to. Yet, with her likely being part of those who killed Yuliy's clan, she is in for an eternal war.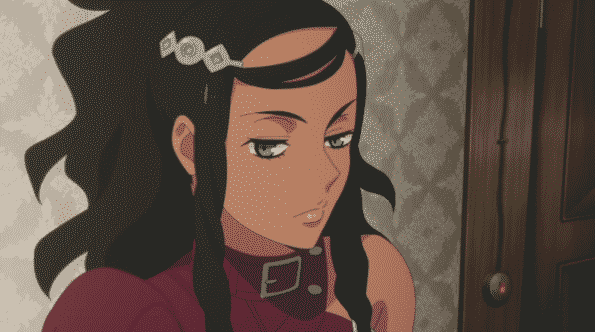 And I could go on for even those like Dorothea, who barely say or do much which can be seen as noteworthy, there is something mysterious about her. Be it why, a Black woman in the 1930s, is with this group, and where does she come from? Never mind, what she goes through traveling the world in a time where racism was so much more prominent than it is in modern times. For her being a negro is mentioned – which came as a shock to me.
First Impression: Positive (Watch This)
I feel the need to cautiously say this is something worth watching just because you don't really know until episode 3 or 4. However, being that we're dropped into a story in progress, rather than some kind of origin story, there is a bit of faith this could keep being good. For with there being the right amount of action, and the art details which come from fighting the supernatural, quality characters and a story to soon be introduced, it gives you hope.
Follow Wherever I Look on Twitter, Like us on Facebook and Subscribe to the YouTube Channel.
---