In a possibly triggering episode, at least we were triggered, the regrets and indecision of the characters reach new levels as it no longer can be seen as passive choices.
---
| | |
| --- | --- |
| Directed By | Fujiwara Yoshiyuki |
| Written By | Fujiwara Yoshiyuki, Tanaka Jin |
| Aired (Crunchyroll) | 5/23/2020 |
This content contains pertinent spoilers.
Sometimes Making Amends Is Just Showing Up – Rou, Shinako
It has been a while since Rou, aggressively, tried to stake his claim for Shinako's heart, and with giving things some time, and likely missing that family vibe, she heads back to his home. Mind you, a part of her didn't want to encounter Rou as she cooked, as usual, but when she does, there is a welcoming smile. However, with the scene ending the episode, it isn't clear how Rou responded.
Persistence Doesn't Always Win Out – Haru, Rikuo
Haru, despite Rikuo not matching her energy what so ever, continues to try to win him over. This includes, lowkey, stalking him and waiting for him outside his new job, and sticking to her shtick of guilting him into spending time with her. If not, one could submit, trapping him.
This is why, after quitting his job at the convenience store, he neither tells Haru nor makes an effort for her to be in the know. Which, of course, hurts, since this is the second time Rikuo has kept a secret which would have a major effect on their relationship. But the blows keep coming as Rikou, gently, tells Haru he doesn't think it is a good idea for her to wait late hours to meet up with him. A note she takes in stride, but you can tell the hint didn't go over her head.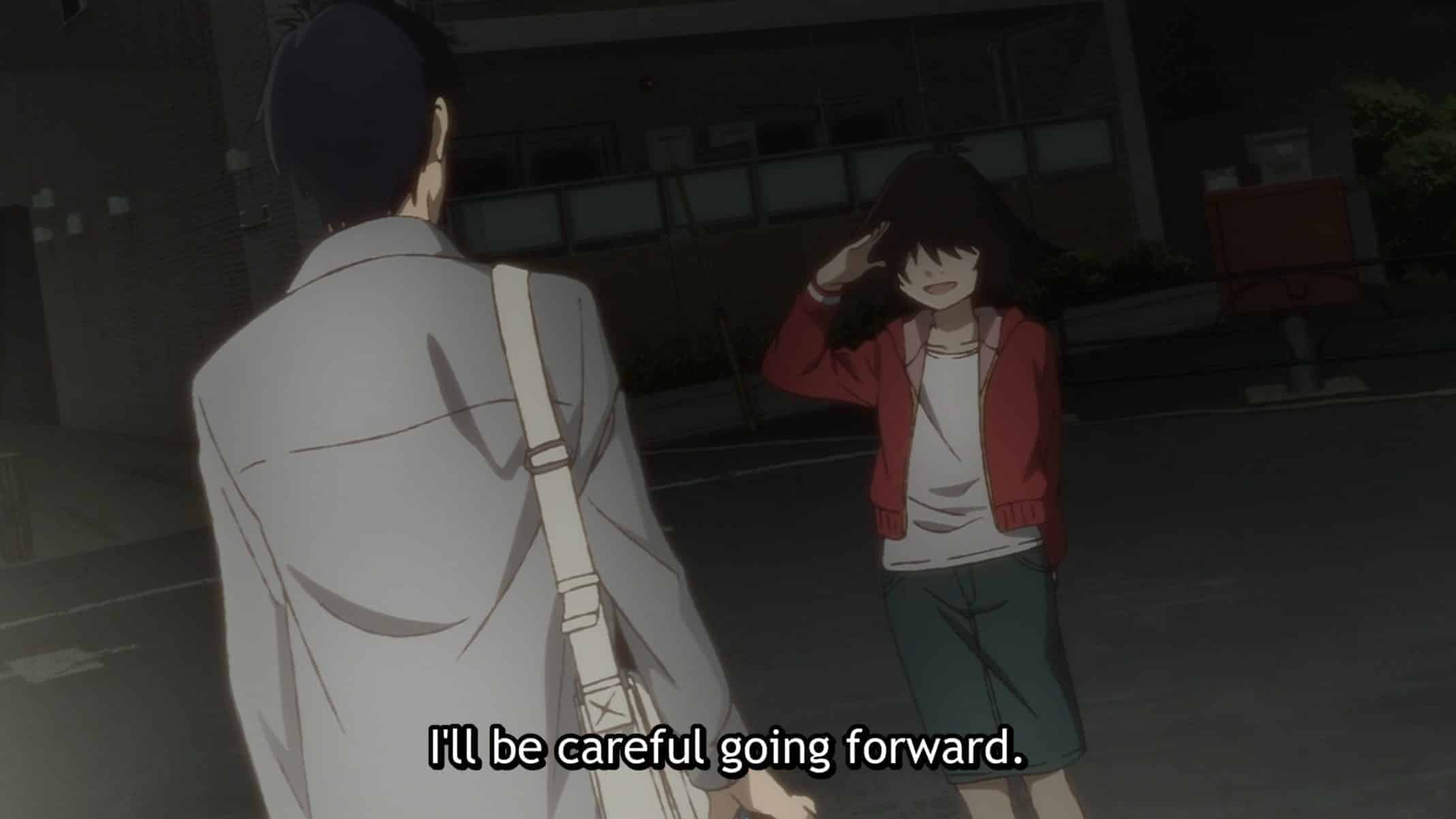 A Game Of Chicken – Shinako, Rikuo
Both Rikuo and Shinako's friends think they need to make a move or miss their chance. However, there seems to be that nagging issue of what could happen after they take the leap. As Shinako expressed, there is a fear of how the relationship could change if she took things further with Rikuo, and they go wrong. Then, when it comes to Rikuo, with this fantasy being built up for years, imagine if Shinako doesn't live up to his dreams?
So, while neither make a move or take things slow, it might be for the best. Though, despite Rikuo saying otherwise, about his relationship with Haru, it seems Shinako is starting to worry about Haru possibly winning over Rikuo.
Worth Noting
Kinoshita's band is on tour across Japan!
Highlights
Haru's Persistence
It isn't clear why Haru is still interested in Rikuo at this point. Pretty much the way Shinako has treated Rikuo in the past, that's how he treats Haru. It's all about convenience and, even then, you don't see a huge amount of effort to participate and be present. That is until you think they are actually done with you, and then you finally give them some means of hope.
And the only reason this is being highlighted is because it shows the pattern which causes people to become callous to others. Shinako wasn't paid attention to by Rou's brother, so that gets passed down to Rikuo, who gives that energy to Haru. Which is increasingly becoming sad to watch
Is It Worth Breaking The Fantasy?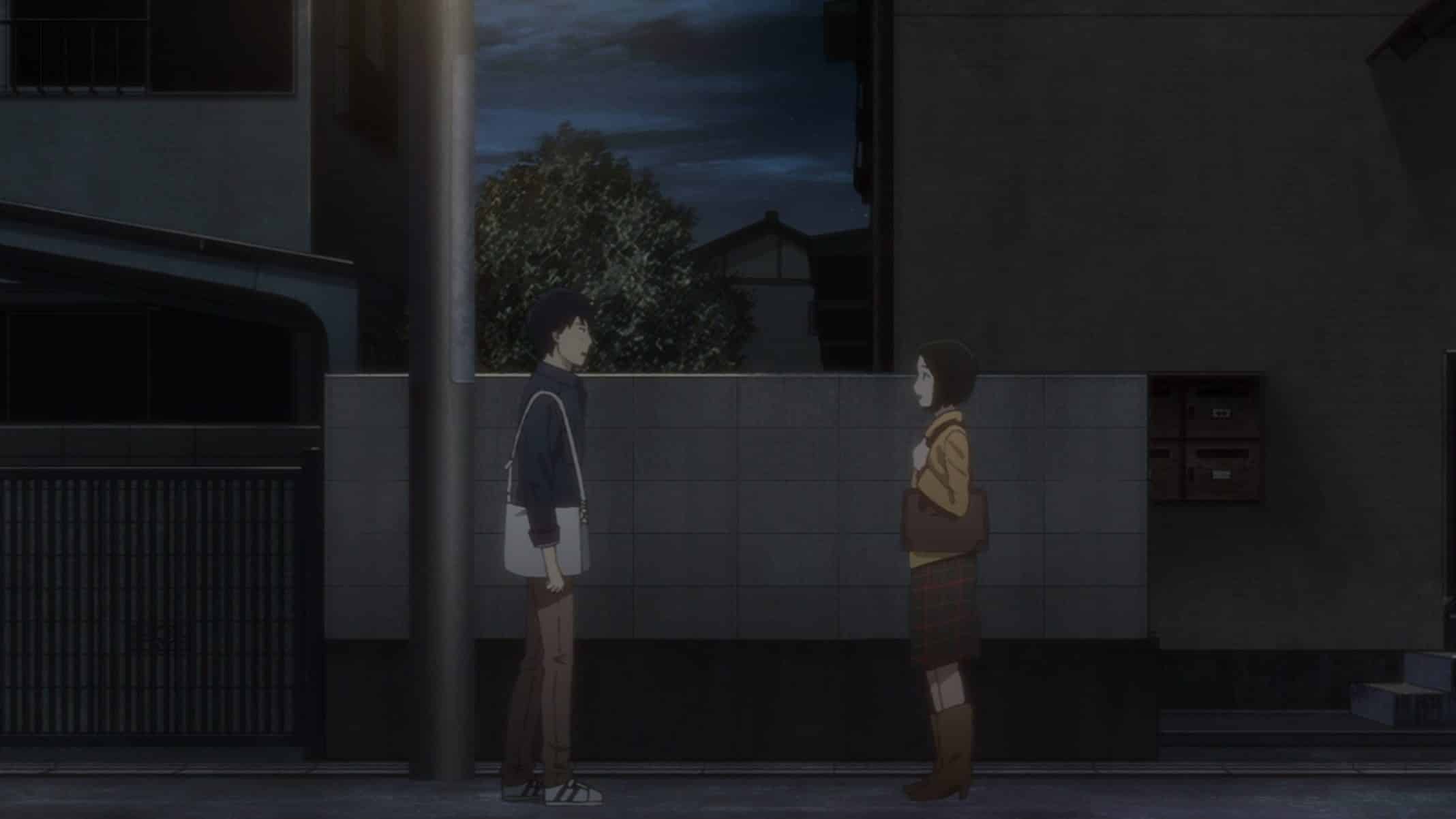 I think the challenge for all potential relationships on this show is, will the fantasy hold up to what will be given in reality? Shinako has romanticized her past relationship to the point you have to be damn near perfect to woo her. Rikuo is so into Shinako that, even with him recognizing she is still in love with a person who is dead and makes a seldom effort, something is better than nothing. After all, this is his college crush. A cute girl who is nice to him, and I don't know if he is ready for her at her worst when he doesn't even get her best, just her being polite.
Then with Haru, again, I don't fully understand the appeal, but I do think she'd have the hardest time dealing with her crush for real. For unlike Rou, she didn't grow up with Rikuo. He just showed up one day, and a passing crush became an active pursuit. And you got to wonder, how much of the fun for her is the chase? What could happen if Rikuo realized Shinako may never take the initiative he needs her to, without backing away, and he instead gives Haru a chance?
I'm not sure where this show may go but, I wouldn't mind seeing some people's dreams come true and seeing that play out.
Is It Worth Breaking The Fantasy? - 84%
Haru's Persistence - 82%
In a possibly triggering episode, at least we were triggered, the regrets and indecisions of the characters reach new levels as it no longer can be seen as passive choices.