|
For the first time, there isn't any ecchi moment in Netsuzou Trap. Instead, we get only stuff which would push the story forward.
No More Messing Around: Takeda, Fujiwara, Yuma, Hotaru
With being caught multiple times at this point, it is truly decided by Hotaru that she can't keep this up. Especially since Yuma isn't reciprocating her feelings. So, to try to turn the hands of time back, she talks to Takeda and reassures him that Yuma doesn't have an interest in someone else. Someone was pursuing her, but she rejected them.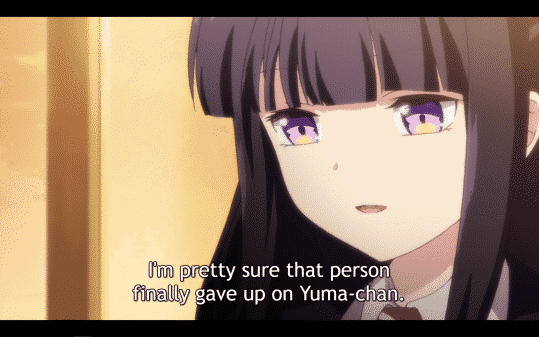 Alongside that move, Hotaru begins to distance herself from Yuma. Making it where, even though they start off the new school year in the same class, there is this almost icing out vibe from Hotaru to Yuma. Not that she avoids her or doesn't talk to her, but without her being so aggressive and weird, it is like she seals a piece of herself away from Yuma.
But, with Fujiwara now not pushing for threesomes and trying to blackmail them, it seems Hotaru's plan is working. Making it so Yuma can just focus on college, and perhaps Takeda, while Hotaru just figures out a way to survive.
Commentary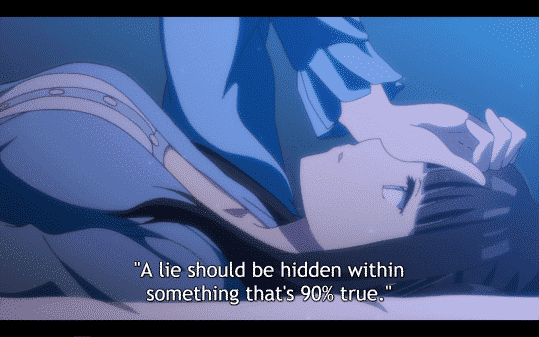 With there being officially 12 episodes now, according to anichart anyway, I can only assume we are being setup for the eventual confession of Yuma to Hotaru. For really, isn't that the only direction this is likely to go? I can't be the only one who believes the end game is going to be Yuma and Hotaru actually having sex right?
I mean, it could have it where this chasm between Yuma and Hotaru grows. However, we haven't seen this show push you to think there is more to it than what is on the surface. Granted, I overanalyzed many an episode, alongside Hotaru's reasons for doing certain things, but that was when the show was still new. When it was in a place where it could throw a zinger or something.
At this point though, with 5 episodes left, I think what we see is what we'll get.
Overall
Highlights
The possibility that what seemed like the inevitable endgame of Yuma and Hotaru together may not happen. Which is only a highlight because it would be unexpected.
Low Points
How quickly the Fujiwara situation gets shut down and receives 0 follow up.
On The Fence
I'm sure some won't appreciate we don't get our usual dose of yuri ecchi.
Subscribe to Blog via Email
You Can Find The Podcast On All Major Platforms