Home
Tags
Netsuzou Trap: Season 1
Tag: Netsuzou Trap: Season 1
So who, in the long run, wins Hotaru's heart? Her abusive boyfriend or her childhood friend who has been awfully hot and cold. The Stray Cat: Hotaru, Fujiwara, Yuma Do you know why Hotaru and Fujiwara...
After speaking with Takeda, Yuma decides to confess her feelings to Hotaru. However, considering who Hotaru is, does she even desire a serious relationship? Why Don't You Say Something?: Takeda, Fujiwara, Hotaru, Yuma Being that Takeda...
While we are given nothing new in terms of Hotaru and Yuma's relationship, we are given some additional insight into Fujiwara and Hotaru's. Because You're Hot Then You're Cold, You're Yes Then You're No: Hotaru,...
There was a time I wished Netsuzou Trap was more than 9 minutes but now I am so glad it is not longer than it is. You Belong With Me: Yuma, Hotaru, Takeda Yuma decides to...
With the discovery that Hotaru is working at a cat maid establishment comes some possessiveness from Yuma. The kind she feels she has no right to have. I Got To Get Away: Yuma, Hotaru, Takeda,...
For the first time, there isn't any ecchi moment in Netsuzou Trap. Instead, we get only stuff which would push the story forward. No More Messing Around: Takeda, Fujiwara, Yuma, Hotaru With being caught multiple times...
I think we've come to the point where enough questions have been posed or crafted for you to think of. Now, we need to begin to get some answers. The Truth Could Set You Free:...
How can two people be so oblivious? That is what you are going to ask yourself once the episode is over. That and how big of a creep is Fujiwara? The Fools: Yuma, Takeda, Hotaru Neither...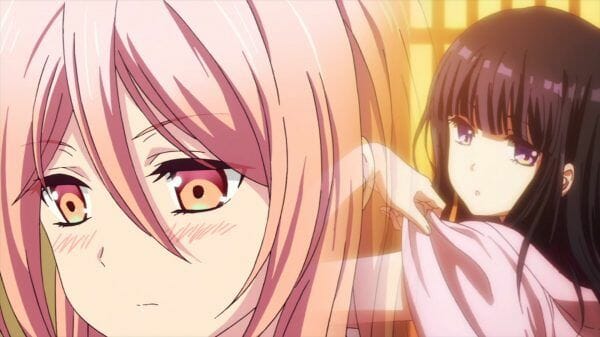 It seems my theory may not have been too far off as we see Hotaru with a patch over her eye and Fujiwara seems to be ready to move on. … Awkward: Yuma, Hotaru, Fujiwara,...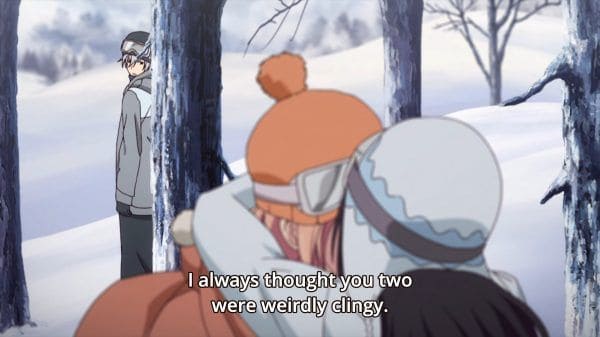 It's all fun and games until someone gets hurt right? Well, in Netsuzou Trap's case, someone possibly gets raped. Caught In The Act: Fujiwara, Takeda, Yuma, Hatoru It's winter time and Yuma's parents are under the...