Kokkoku: Season 1/ Episode 6 "The Sixth Moment" – Recap/ Review (with Spoilers)
Majima forces the Yazuma family to help her rescue her family and it leads to interesting results. Network Amazon Prime Director(s) Yoshimitsu Ohashi Writer(s) Seita Horio Air Date 2/11/2018 Despair: Makoto, Tsubasa, Majima, Juri Tsubasa ends up surviving his encounter. In fact, he not only survived but kills his attacker. Which, almost as soon as…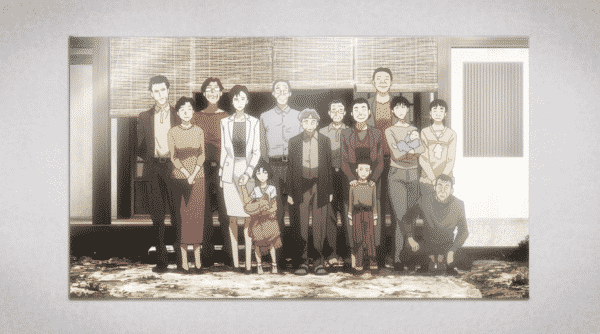 Majima forces the Yazuma family to help her rescue her family and it leads to interesting results.
---
Network
Amazon Prime
Director(s)
Yoshimitsu Ohashi
Writer(s)
Seita Horio
Air Date
2/11/2018
Despair: Makoto, Tsubasa, Majima, Juri
Tsubasa ends up surviving his encounter. In fact, he not only survived but kills his attacker. Which, almost as soon as he realizes this, he begins to go into the type of despair which leads to him turning into a Harold. Luckily, Juri sees him just in time to dispel the spectre and keep him from fully transforming. However, that luck is quickly met by Majima appearing and noting she took Makoto, after he was instructed to run by Tsubasa, and if they, Juri and her family, don't help her, well… you know.
Takafumi Makes Himself Useful: Takafumi, Juri, Majima, Grandpa, Makoto, Sako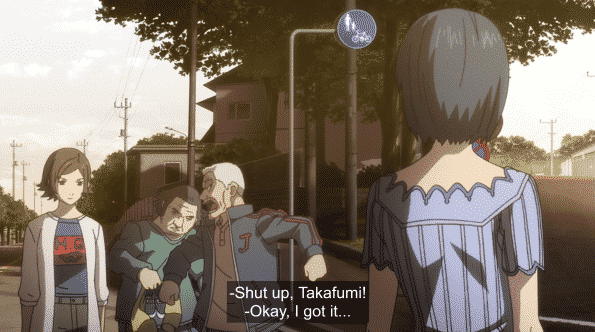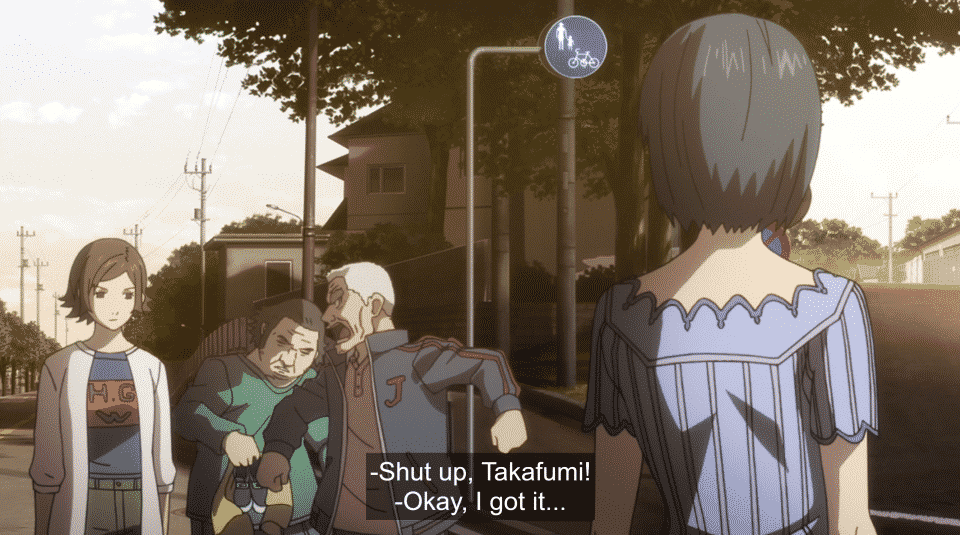 Since the beginning, it was clear Takafumi was different – not in a good way. However, with him leaving the Genuine Happy Society with Juri and Grandpa, he really shows his behind. He gets mad about not knowing what is happening and even mouths off to Majima after learning she has Makoto. Needless to say, this man really wants you to know he only knows how to be a liability, never an asset.
Well, that is until Majima, with a stalled, is unable to conjure a Herald. However, with his twisted frame of mind, while Majima can't bring herself to murderous intent, he can – thus leading to the plan being executed. Grandpa will use his teleport powers to keep the Herald from accomplishing their mission and Juri, with her power, will expel their specter. Of which, for each of Majima's family members, except her dad it seems, she succeeds. Thus giving Majima part of the reunion she has been waiting for.
On The Fence
It Felt Like The Reunion Should Have Been More Impactful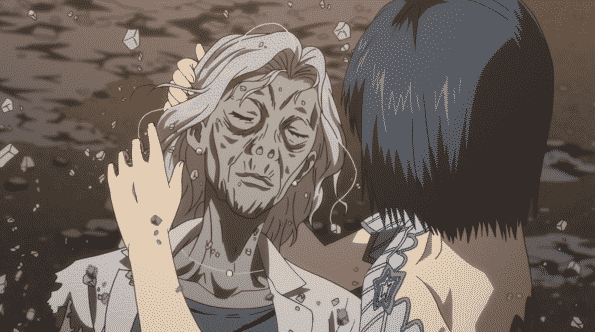 We know Majima's past and, sort of, how that affected her, yet her reunion with her family felt strangely anti-climatic. All things considered, shouldn't we be crying and so happy she has been reunited with her family? All the while wondering how everyone involved in this situation are supposed to get back to reality?
Heck, considering Tsubasa has been pushed back to reality, once they threaten one more stalled and get the dad, can't they all leave and just let Sagawa and everyone else trapped? It would be trifling as hell, especially in terms of Majima and Sako formerly being teamed up with him, but nearly everyone got what they wanted. What is the point of staying in stasis unless someone of Sagawa's team suddenly shows up?
Follow Wherever I Look on Twitter or Like us on Facebook.
---
Previous Episode's Recap
[visual-link-preview encoded="eyJ0eXBlIjoiaW50ZXJuYWwiLCJwb3N0IjoxNzIyOCwicG9zdF9sYWJlbCI6IlBvc3QgMTcyMjggLSBLb2trb2t1OiBTZWFzb24gMS8gRXBpc29kZSA1IFwiVGhlIEZpZnRoIE1vbWVudFwiIC0gUmVjYXAvIFJldmlldyAod2l0aCBTcG9pbGVycykiLCJ1cmwiOiIiLCJpbWFnZV9pZCI6MTcyMjksImltYWdlX3VybCI6Imh0dHBzOi8vd2hlcmV2ZXItaS1sb29rLmNvbS93cC1jb250ZW50L3VwbG9hZHMvMjAxOC8wMi9Lb2trb2t1LVNlYXNvbi0xLUVwaXNvZGUtNS1UaGUtRmlmdGgtTW9tZW50LU1hamltYS1hbmQtU2Frby5wbmciLCJ0aXRsZSI6Iktva2tva3U6IFNlYXNvbiAxLyBFcGlzb2RlIDUgXCJUaGUgRmlmdGggTW9tZW50XCIgLSBSZWNhcC8gUmV2aWV3ICh3aXRoIFNwb2lsZXJzKSIsInN1bW1hcnkiOiJNYWppbWHigJlzIHBhc3QgYW5kIGNvbm5lY3Rpb24gdG8gSnVyaSBpcyByZXZlYWxlZCBhcyBhIHRyYXAgaXMgbGFpZCB1c2luZyBUYWthZnVtaSBhbmQgdGhlIGZhdGUgb2YgVHN1YmFzYSBpbiBxdWVzdGlvbi4iLCJ0ZW1wbGF0ZSI6ImRlZmF1bHQifQ=="]
Whole Season's Recaps
[visual-link-preview encoded="eyJ0eXBlIjoiZXh0ZXJuYWwiLCJwb3N0IjowLCJwb3N0X2xhYmVsIjoiIiwidXJsIjoiaHR0cHM6Ly93aGVyZXZlci1pLWxvb2suY29tL3RhZy9rb2trb2t1LXNlYXNvbi0xIiwiaW1hZ2VfaWQiOjE3NDg4LCJpbWFnZV91cmwiOiJodHRwczovL3doZXJldmVyLWktbG9vay5jb20vd3AtY29udGVudC91cGxvYWRzLzIwMTgvMDIvS29ra29rdS1TZWFzb24tMS1FcGlzb2RlLTYtVGhlLVNpeHRoLU1vbWVudC1NYWppbWEucG5nIiwidGl0bGUiOiJLb2trb2t1OiBTZWFzb24gMSIsInN1bW1hcnkiOiIiLCJ0ZW1wbGF0ZSI6ImRlZmF1bHQifQ=="]
---
Follow, Like, and Subscribe
Community Rating: 0.00% (0) - No Community Ratings Submitted (Add Yours Below)