Koi to Uso (Love and Lies): Season 1/ Episode 6 "A Prison to Compel Love" – Recap/ Review (with Spoilers)
---
Community Rating: 0.00% (0) - No Community Ratings Submitted (Add Yours Below)
---
This post may contain affiliate links and spoilers. Please read our disclosure policy.
---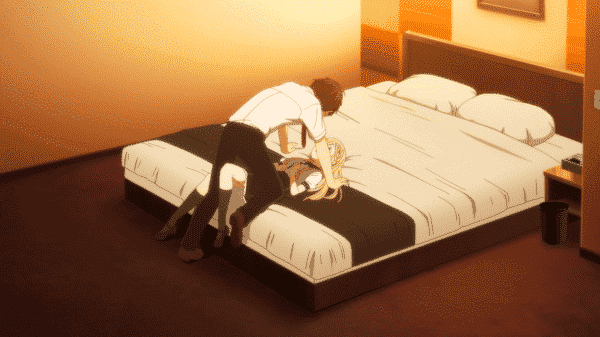 And so it begins. Riri starts to realize she may be falling for Yukari but can he feel the same about her? Especially when the government isn't watching?
Sex Dreams: Riri
After a rather hot and steamy sex dream, Riri is starting to question what Yukari is to her? He is more than a friend but she hasn't yet accepted the idea he is her assigned husband. She doesn't hate him or feel indifferent either. She recognizes he is someone special in her life but can't really put it into words what he is.
Sometimes I Feel Like Somebody's Watching Me: Riri, Yukari
Which makes the fact Yukari and Riri's parents sign them up for this government thing teaching them about sex and all that is flustering. For Riri hasn't been exposed to such graphic ideas and hasn't even been kissed before. As for Yukari, he has done things with Takasaki, but could he do the same with Riri?
Takeda and his girlfriend Yoshiki things the two are a cute couple. Takasaki has also said this too. However, could their relationship blossom to something more? Much less something sexual?
Commentary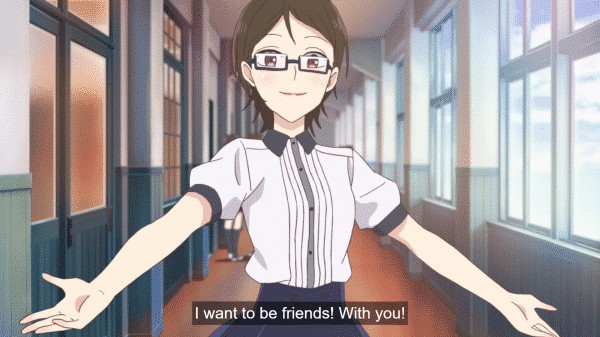 There is a lot of talking this episode but not a lot really goes on. We learn Nisaka is dodging school, Riri makes a new friend in Naoki [note]The little sister of an intern who took care of Riri when she was younger[/note] and we meet Igarashi, someone Yukari knew in grade school. These slew of topics are made to just be building blocks to something more down the road.
But, when you look at what is happening between Riri and Yukari, it has been a long time coming so it's difficult to really deep dive into the topic. We know Riri is nervous because she has never felt anything like love or a crush before. Then with Yukari, he is split between two girls. One which he can interact with at ease and another who just thinking about makes butterflies flutter in his stomach.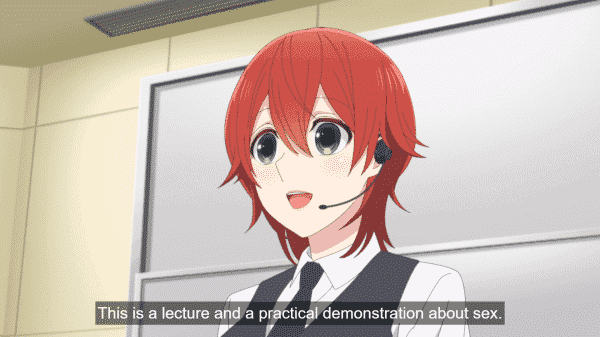 Perhaps making the only thing which is noteworthy about this particular episode is seeing the distance the government goes for their matches to be successful. Much less how far the kids' parents will go for the match to be a success. Since, in what other scenario can you imagine your parents pushing you to sleep with someone at the age of 16? Granted, they are handed out condoms so no unexpected pregnancies happen, but it is increasingly difficult to understand how these arranged marriages have been doing so well.
To the point, it would be nice to understand what really would happen if Yukari chose Takasaki over Riri.
Other Noteworthy Moments
Question(s) Left Unanswered
How closely does the government monitor the couples it matches?
Will Naoki play a notable role in the future of the series?
What is Igarashi's role in all this?
What exactly is going on with Nisaka?
Overall
Highlights
Riri finally realizing she has feelings for Yukari.
The cute moment when Yukari and Riri swap gifts and they are gifts both appreciate in their own way.
Low Points
A lot of the episode is dedicated to meeting new characters and focusing on characters barely established like Takeda.
On The Fence
Our lead characters being so much in their heads that they barely interact. Thus making the story seem like it stalls this episode.