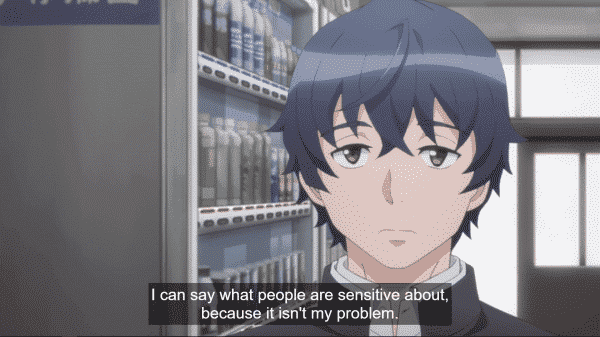 As the school year continues to whine down, we see the girls begin to deal with their latent feelings the best they can.
---
---
Community Rating:
---
---
Anything To Save The Club, Right?: Komiya, Izumi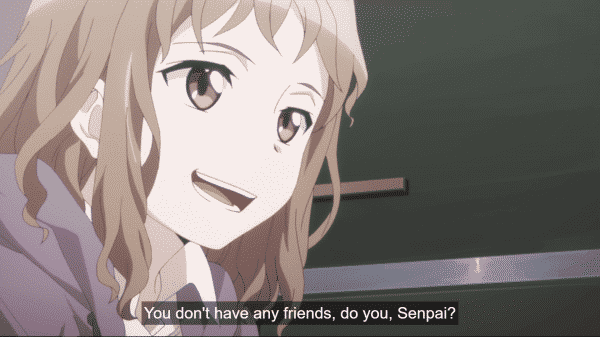 Komiya is really willing to try whatever it takes to save her club. Of which the focus right now is to get Izumi's permission to use that photo! Even if it calls for eating lunch with him, pestering him, and even trying the avoiding in such a way you know I'm avoiding you, tactic. All of which doesn't work since Izumi just doesn't care. With his grades slipping, he has more things to worry about than whatever Komiya has going on and while he may entertain her, he has no desire to truly engage her.
One More Time At Bat: Haruto, Izumi, Hazuki
Especially since Natsume is still on his mind and with Haruto also kind of dodging his crush, they go back to baseball to make a decision. A home run means responding to Hazuki's test and unbeknownst to Haruto, a strikeout would mean Izumi possible confessing.
All of which, for some reason, becomes a bit of a spectacle. Every character we know, and their friends, watch as this goes on. And it even pushes Hazuki, rather inspires her, to pick up her trumpet once more. For like if Haruto gets a home run he'll make a move, due to the confidence boost, she figures if she can play "In Unison" perfectly, that'll give her the boost she needs.
The Tables Have Turned: Hazuki, Haruto, Izumi, Komiya, Natsume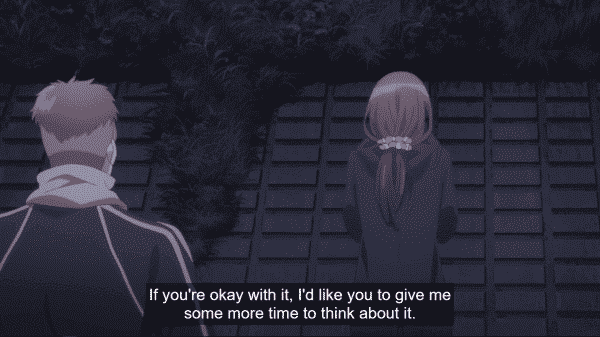 But while those three need an extra push, Natsume seemingly doesn't. Though her friends are egging her on, she decides to seek out Haruto on her own and return his eraser. Which, like in Love & Lies [Read the recaps/ review of the show by clicking the link], seemingly was the trigger for her crush. But she doesn't confess. In fact, with handing over the eraser it seems like when Haruto hit that home run earlier in the season. It more so brought closure than ignited old feelings.
But when it comes to Hazuki, and Yoriko really trying to do what she thinks is best, it seems closure isn't her pursuit. Finally, after almost a week of delayed responses and dodging one another, Hazuki and Haruto meet by the river and rather than give a proper rejection, she gives a maybe. One which she flat out says is due to her going to school far away. Though, also it seems because she realizes Natsume may like Haruto and she doesn't want to get in the way of that. However, that last part doesn't get to leave her lips because Haruto is was too excited.
Leaving Komiya and Izumi. With no luck getting Izumi's permission comes her having to pursue finding other things to photograph – which gets her in trouble. Someone calls the cops on her and luckily for her, Izumi stops by. With that, it seems, despite how troublesome she can be, he helps her with the situation. Leading to, for the second time in the episode, someone catching the two seemingly having a covert relationship as he drives her and the moped off somewhere.
Highlights
Komiya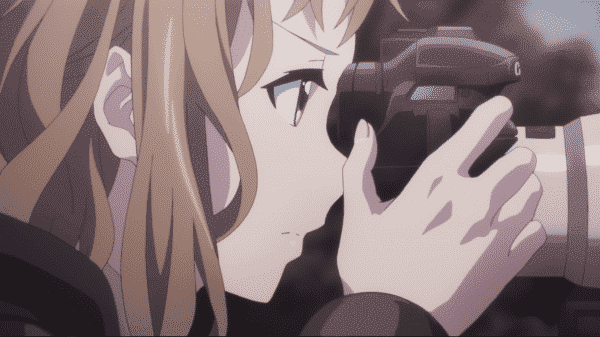 I don't know how, I don't know why, but Komiya has really grown on me. Perhaps it is because she is the sole character really pursuing her passion and not just going through the motions, outside of Yoriko? Either way, as she has grown closer to Izumi and has tried to crack that egg, I found myself growing fond of her.
To the point that I realize how well rounded she is. You can easily admire her perseverance and even her talent, but also take note of her flaws. It seems her pushiness has turned off quite a few people to the point she doesn't really have friends. As seen by her being the only girl without a clique on this show. Also, while she can be high energy like Haruto, it seems she doesn't really know how to turn that down. Not to say she acts like she is in a manic state but more so no one has the desire to match her energy level and she never seems to adjust to other people's.
But whether or not she may have a crush on Izumi or not, I ship it. They low-key, because they are such opposites, seem cute together.
On The Fence
The Complications of Haruto and Hazuki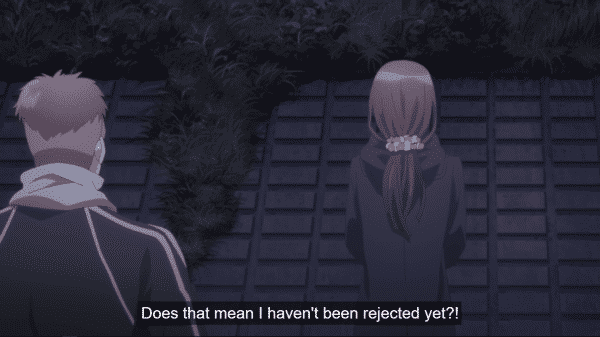 Though it has long been clear that Hazuki's main issue is she is trying to gain a sense of independence, and only being responsible for herself, it is hard to not wanna see her and Haruto together. Yet, as noted in the last episode, there was something nice about a girl not bending just because this guy has feelings for her. And I don't wanna say she is intentionally giving false hope but her slight change of heart gives me pause.
But, lest we forget, Haruto is the first guy to ask her out and that brings a world of complications in a young life. Especially since, with how Hazuki is, she may think another guy may not ask her out again. Plus, once in college, will she have enough time to even date? Yeah, she'll have all this free time since she isn't playing trumpet or taking care of her siblings but that gets replaced by her studies.
So I cautiously am optimistic about where this may go. Even if I'm not the fondest of the teeter-totter of the situation.
Catch Up or Follow Along: Here [External]