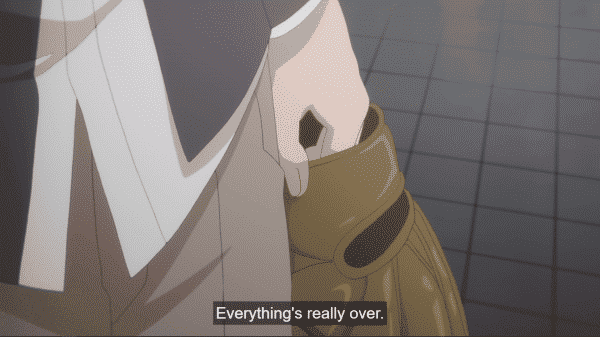 Everyone deals with what happened over Christmas break and continues to prep for life after graduation.
---
---
Community Rating:
---
---
While The Competition Is Over, Baseball Can Still Be Fun: Haruto
As Haruto has made clear, with him never making it big in high school baseball, he is finished. Seemingly the chase for trophies and success killed the fun of the game and so he'd rather settle into life without it than the frustration that comes with it. That is, until one of his senpais invite him for what appears to be a company or an adult league game. Nothing professional, just for the fun, and what begins as an invite to watch become a request to play. Which gives Haruto, so it seems, that old love he once had for baseball.
Something which perhaps lifts his spirits after Hazuki rejecting him and coming to the realization that with him just going to work as everyone else pursues college, he might be alone.
He Was My First: Natsume, Yoriko, Hazuki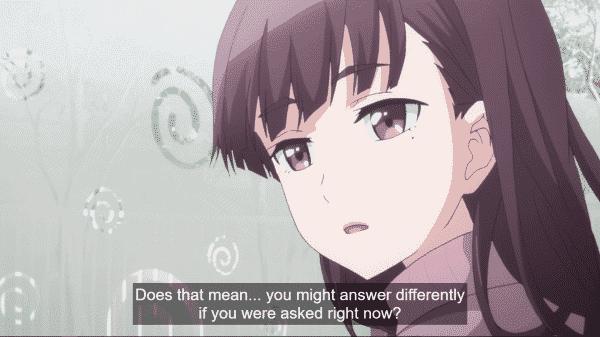 The two main girls of Just Because!, Hazuki and Natsume, are dealing with the emotions their male peers left them with. For Natsume, after telling off Izumi, and seemingly catching on he may feel deeply for her, she wishes to apologize. Then with Hazuki, with her so quickly rejecting Haruto and with him being the first guy to ask her out, she kind of feels bad, if not embarrassed, about it.
After all, it wasn't so much a rejection of him but the circumstances they're under. She just met him, she is going to be out of the area within a few months, and he caught her off guard a bit. Which is all to say, she didn't fully realize he felt something for her and while their friends kept setting them up to be alone or have quality time, it seems it all didn't click until he asked her out.
So now she isn't left with any sense of guilt, for she still feels like it would be a bad idea to go out with Haruto. However, after talking to Natsume, she has come to the desire of wanting to explain herself. As for Natsume? Right now she is just geared toward apologizing. Nothing really past that.
It's Not Just What You Said But How You Said It: Natsume, Izumi
With the way Izumi and Natsume interact, it is always hard to know if they pick up on not just what the other person says, but how they say it. Like Izumi noting he cares about Natsume and what goes on with her. It seems him not being a monotone robot may have clicked something in Natsume's head, and her apology expresses that, but does she know? Also, if she does, does it really mean anything if she is still very much infatuated with Haruto?
Other Noteworthy Facts & Moments
Highlights
Getting Asked Out Is Awkward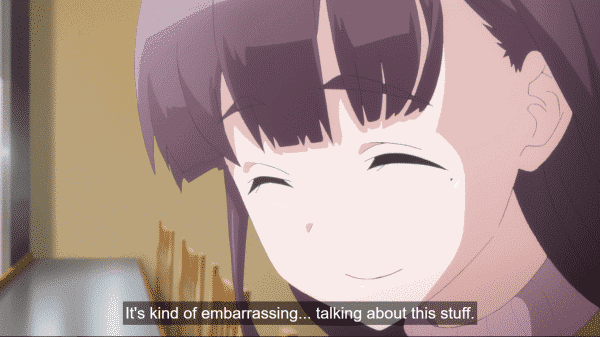 Because I don't dabble in slice of life anime too often, and the closest thing would be coming of age shows or movies, more often than not the love interest is just that. We don't know them beyond what they mean to the character we are following. So with the dynamic of this show and us getting to really know Hazuki beyond the scope of Haruto's perception, it helps you understand her reasoning without her saying it.
After all, we only saw Hazuki and Haruto hang out maybe a handful of times over the course of maybe a few weeks. Add in Hazuki has a huge load on her plate from taking care of her siblings, trying to get into college, figuring out what she is going to do with her new apartment, and still make it a good senior year, and you'll find yourself asking: When would she have time for Haruto?
Especially as you factor in that Haruto isn't pursuing school and all that would mean towards the relationship. First and foremost, it would likely mean Hazuki feeling guilty that she has no time for her boyfriend and then when she moves off for college, not being able to see him as much as he may want to see her. Then you have to factor in that with her being in college and him just working, the issues that may cause. Will she think he doesn't have enough initiative, what will her family think and while her brothers love him, how will him not going to school be perceived by her parents?
When you factor all that in, even with Haruto being shown to have good intentions and seeming like a nice guy, you are reminded how awkward it is to be asked out. Especially as you factor all it means to allow someone into your personal life in a meaningful way.
For The Love of The Game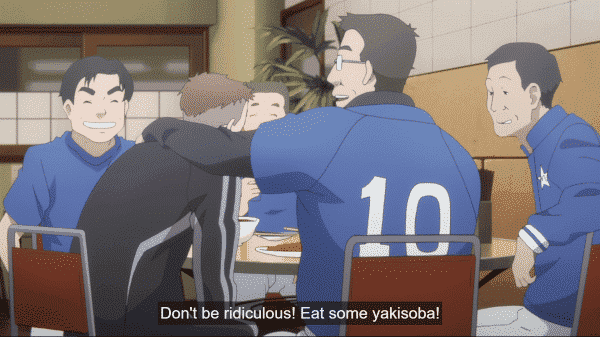 There is something about growing up which makes it seem like if what you are doing can't be made into a job or career, it is a waste of time or money. I think I'm not the only one whose parents made them sometimes feel that way. Especially if whatever you liked to do wasn't involved with school. So with Haruto dropping baseball because he never found significant success, but having fun with it when he played just for the fun of it, you get that vibe he is re-learning what fun is.
What I mean is, what it means to do something without a long term agenda. Like you, you enjoy anime right? However, that doesn't mean you need to either become a creator or pursue being a noteworthy commentator to justify it. Somethings should simply be about enjoyment with no other motivator besides that. Which I think Haruto is learning when it comes to baseball.
Try A Little Tenderness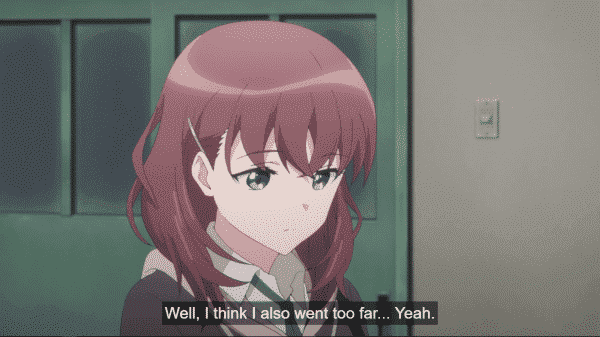 Taking note of Hazuki's position, and Natsume's to a point as well, I got to say I did like that neither really just shrugged off how Izumi or Haruto may have felt. You know, in that sort of "They're a boy, they'll get over it" sort of way. For while Haruto may have seemed like he moved on, and even Hazuki's friends are surprised he isn't down and the dumps, it doesn't mean he truly has.
Then with Izumi, while he hasn't be completely open about his feelings, it doesn't mean he is heartless. It is just he doesn't have much hope for anything happening so he hasn't made any move towards Natsume. But even with him not conveying his romantic feelings, it doesn't mean he doesn't have feelings at all.