Just Because! comes to an end and while bittersweet for some, it is the beginning of something wonderful for others.
---
---
Community Rating:
---
---
Tears and Frowns: Izumi, Komiya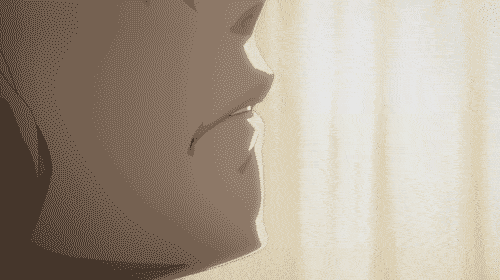 Despite appearances, not everyone in episode 11 got what they have been working for the entire season. Izumi doesn't get into Natsume's backup school. But, not getting in forces him to do address the things he was putting on hold – like Komiya's confession. Something which, of course, he appreciates. Komiya is a cool chick. However, unlike Natsume, Izumi didn't evolve and realize his crush was more so an infatuation than something real. So, he kindly rejects Komiya and while she takes it fine at first, as soon as he is out of earshot she wails. She wails so loud the other members of her club tiptoe away upon hearing her.
But, as a consolation prize, at least it is officially confirmed she got first place in that photography contest. Meaning, despite her advisor preferring her club merge with another, that will have to be held off for another year.
Hope For The Future: Izumi, Natsume, Haruto, Morikawa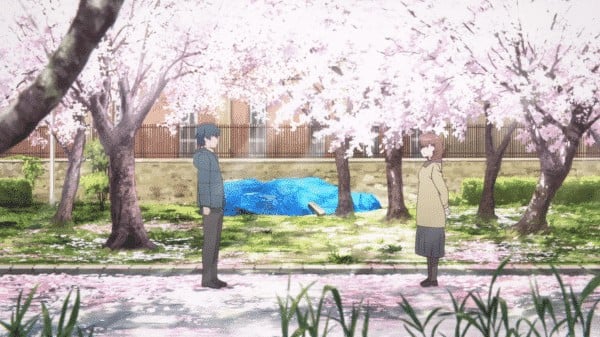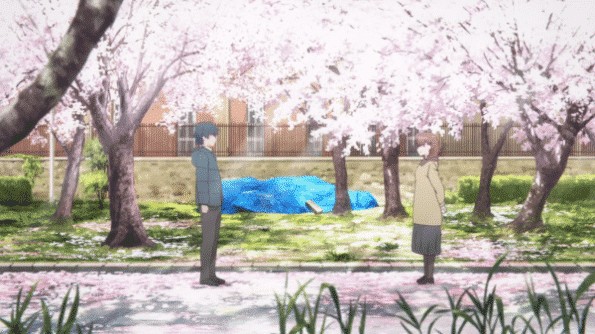 While Komiya is still stuck in Kashiogawa High School, the rest, sans Haruto, are off to college. And speaking of Haruto, it seems to be a good thing him and Morikawa didn't try to make the leap like he wanted. When it comes to acclimated to this new stage in life, both aren't necessarily drowning, but definitely don't have enough time to be investing in one another the way a couple should.
When it comes to Haruto, being the new guy, much less the young one, who we haven't really seen work with computer systems, he is getting adjusted to that. Not to forget, he works with a rambunctious group so learning his place in their organization I'm sure is taking up a huge amount of his time and is probably stressful. Then, with Morikawa, after doing so much for her younger siblings, for years, and just now really coming out of her shell, you can see she is getting acclimated as well. She seemingly will continue playing the trumpet and it looks like she is pursuing making new friends.
After all, what point is there to just go to a faraway college for the sake of getting away? She worked hard to get here and it seems she wants to experience everything she can. Though, mind you, this doesn't mean the two have become distant. If anything, their relationship might be the only one that maintained its closeness after graduation. Well, Morikawa and Yoriko, naturally, are still close, and Haruto keeps in contact with his old friends, including Izumi, but nothing is really the same. As shown before, once the convenience is gone, so does the friendship begin to fade out – unless there is a true commitment to it.
Which is perhaps the main reason why Natsume and Izumi seemingly will be together. Not because Izumi had it in him to do as Haruto proposed to Morikawa and venture hours to see his crush. Nope, with him stalking her and her just so happening to get into the college he got into, he must have seen that as fate. Thus leading him to FINALLY confess and learn his feelings are reciprocated. Bringing about the ending of Just Because!
Highlights
Closure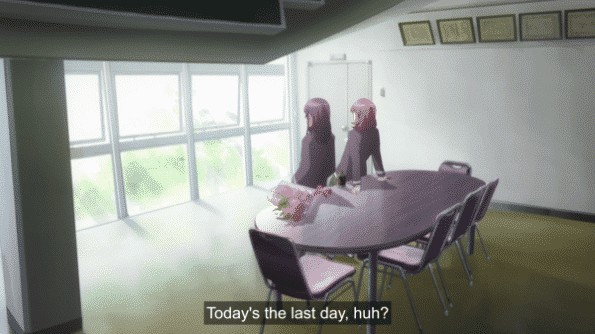 With it being unlikely Just Because! will get an OVA or anything animated to give us a follow-up, it was nice to at least get some form of closure. The major storylines got handled, for each beloved character, and it seems pretty clear what direction they may all go in. More than likely, Haruto and Izumi's friendship is going to fade and be put on ice once more. Haruto and Morikawa, as she requested, could very well become a thing with time. Especially if Haruto gets a car to make the travel to and from cheaper and easier.
Also, for those who did root for Natsume and Izumi, I could only assume to live vicariously, they too get together. Which I don't personally think will last once he figures out what he had with Natsume was the same infatuation she had with Haruto, but still… at least we got to see that storyline wrap up rather than get dragged out.
On The Fence
Komiya and Izumi are still OTP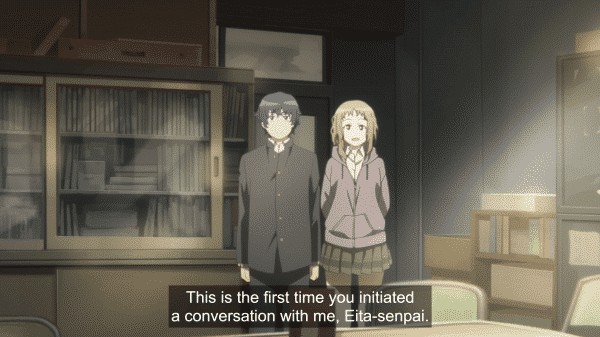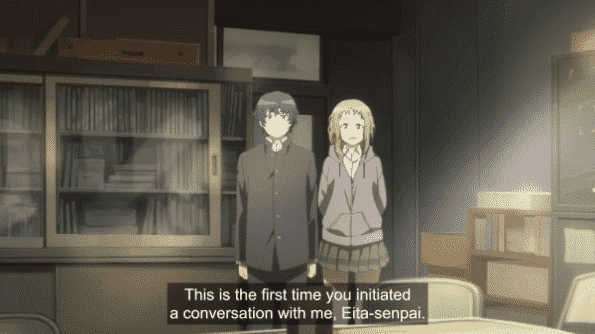 I'm going to try to keep this brief because I'm likely going to make a big deal out of this in the forthcoming season review. But the gist of my feelings is, I wish things were left more complicated. Komiya, for a good part of the show, was the only one who brought some kind of energy to it. She took initiative to start, whatever you wanna call what she and Izumi had so for her to become a stepping stone, that kind of hurt.
I mean, let's be real, her time and affection is what melted Izumi's cold exterior, gave him a taste of what it meant to talk to and be with a girl, and is what made it possible for him to ultimately confess to Natsume. So for it to seem like, he was cool with her but not enough to date her, much less really stay in touch, feels like a hard blow. Especially since, as said by Chloe in Life Is Strange,
"Similar to my class schedule, [they] and I have history but no chemistry or drama."
When you look at Izumi and Natsume, there isn't much in a way of being awe-struck, saying #Goals, or anything like that. And I get this is a slice of life drama, not something of the ilk of Koi to Uso or even Scum's Love. However, a part of me is left feeling that we got a more forced ending than one which we seemingly were being guided to for most of the season.
Catch Up or Follow Along: Here [External]
Follow Wherever I Look on Twitter or Like us on Facebook.