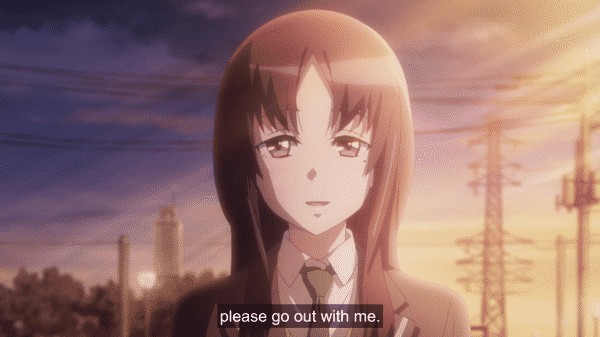 It's Valentine's Day and that naturally means some people's hearts are left a flutter and others bruised, if not broken.
---
---
Community Rating:
---
---
Someday, But Not Today: Morikawa, Haruto
After holding us on edge for a while, Morikawa conveys to Haruto that she can't date him – right now. In the future though, it can be a possibility. It is just she can't say, with confidence, between getting acclimated to school and, perhaps, having her first relationship, she can balance and handle both. Yet, she does hope once she handles her priority, which is school in Hyogo, he'll be willing to revisit the idea and go out.
The Love Triangle: Izumi, Natsume, Komiya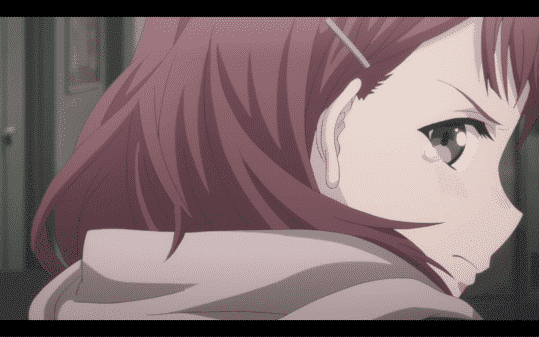 Things remain mostly the same when it comes to the dynamic between Komiya, Natsume, and Izumi. Natsume remains too much of a chicken to actively pursue Izumi, Izumi doesn't really put any real action into expressing his feelings for Natsume, and Komiya compensates for both by openly showing her feelings in every which way she can.
Question(s) Left Unanswered
All things considered, Izumi must like Komiya in some way, right? Otherwise, you'd think between Google or bugging Komiya, he would have figured out a way to make sure she wasn't his phone background anymore.
Acknowledging we don't hear and know of every conversation the characters have, when did Izumi learn Natsume was going to pursue another university so he could stalk her?
Highlights
The Potential of a Relationship, Realistically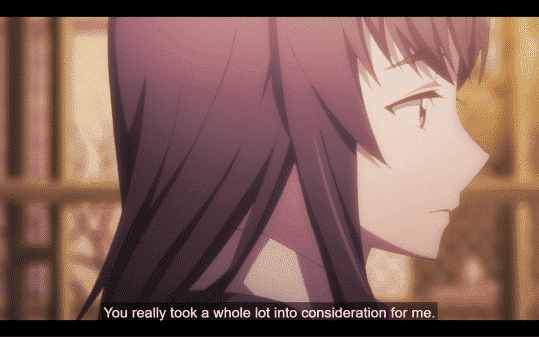 What I have come to appreciate about how Just Because!  handles some of its romances is that no one is truly willing to rush into things. Even Komiya, with her crush on Izumi, took time, observation, and asking about him before she asked him out – and she is the one of the few who takes initiative on her own! So watching how Morikawa handled Haruto's feelings for her I quite loved and wished we saw more in romantic media. This idea that, in that moment, love can't always conquer all and bad timing is sometimes just bad timing. Yet, it doesn't mean, somewhere down the road, situations may not be more ideal.
And I especially loved that Morikawa clued us into how she made the decision. For with the way we saw Haruto already losing his mind, setting himself up to be pitied, her breaking things down by how money and time wise it wouldn't work, showed he was overreacting. Since, in the long run, she wants something that will last and doesn't want to have a bad beginning, in which there is so much weight being put on Haruto to deal with Morikawa's schedule, while she has to feel guilty about all the effort he is putting on.
She wants to meet in the middle. There is this clear desire for things to be square and make it so while their relationship may call for compromise and will have challenges, they'll be in a better place to handle them.
I Just Wanna See You Happy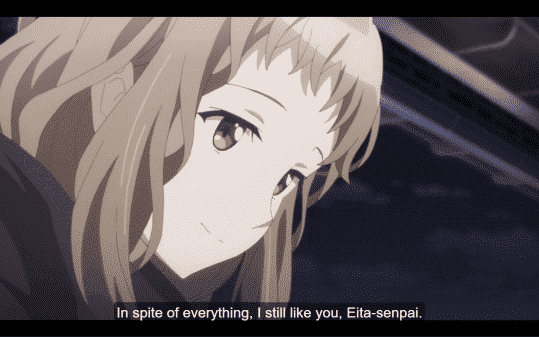 Another thing you have to love is that Komiya, despite her unyielding feelings for Izumi, at the end of the day just wants him to be happy. If he thinks that is possible with Natsume, fine. It's whatever. Yet, despite that, she doesn't switch up and decide to blow him off. If anything, it makes it seem her love for him is deeper than shallow feelings of infatuation because she still invests heavily in him even if her feelings may not be returned.
Yet, I'd argue, she is breaking through. Perhaps like Natsume was long infatuated with Haruto but then realized Izumi would be the better choice, that might be happening with Izumi. I mean, this is the dude who seemed rather indifferent and irritated by most of the cast, yet look at his relationship with Komiya. She is the most forward and extroverted person yet he still is willing to make time and put in an effort with her. Like when it comes to wishing her luck about the photography contest, especially in terms of her keeping her club alive. Not to mention, I firmly believe that if Izumi really wanted to change his phone background, he could have done so much to do it.
Much less, considering he hangs around Haruto, who already teased him about Komiya, if he was truly shamed about whatever he may be feeling for her, that would have especially triggered him to figure out how to change his phone background. But, he likes her. Why else would he go out of his way for this stranger more and more?
Not to imply Izumi isn't a nice guy. It's just, in my mind, I think moving in the middle of the school year and how all things are so different, and will change again within two months, has made it so he hasn't valued getting close to anyone new. So despite how lonely he must be, and how isolating himself seems like a means to cope from the eventual separation, like he experienced with Haruto despite their attempts to maintain their friendship, here is Komiya. This girl who is making him smile, open up, and perhaps bringing more to his life than Natsume ever truly has.
Catch Up or Follow Along: Here [External]
Follow Wherever I Look on Twitter or Like us on Facebook.