A very unfortunate pattern is forming in Juni Taisen, though at least the backstory of this episode was more interesting than the last.
---
Previous Recap: Juni Taisen (Zodiac War): Season 1/ Episode 2 "Tricks Both Mongrel and Fowl" 
---
The End of the Horse?: Ushii, Uuma
The Ox and the Horse face off and while Uuma seems to have a good defense, it is Ushii we see leave the battle later on.
The Suffering of Ryoka: Niwatori
Throughout her childhood, it seems Niwatori suffered. That is, until she killed her parents. From there, she was watched over by the Niwa family. One which took note of her ability to communicate with Avian species and similar to how Toshiko was trained and used, so was Niwatori by her adopted family. Leading to a bit of a mental break. Not to the point of Kiyoko's, but enough where she became numb to killing and betrayal. Hence how she ended up qualifying for this contest.
Sharyu's Influence: Nezumi, Niwatori, Sharyu, Ushii
One of the benefits of Dotsuku's poison is the power it gives a person. However, one of the problems with it is that it doesn't only heighten your strength but emotions. Thus making it so when Niwatori has to opportunity to kill not only Nezumi but also Sharyu, she can't bring herself to do so. If only because they are just so kind to her. If not just unthreatening.
However, Ushii, who finds Niwatori after she decides she can't just put up a ruse and take out Nezumi and Sharyu later? Yeah, any peace he sought is no longer applicable. From what it seems, he just wants this whole thing done with. So when Niwatori decides to face off with him, he ends her quickly.
On The Fence
So, With 12 Episodes and 3+ Characters Dead, Should We Expect a Death An Episode?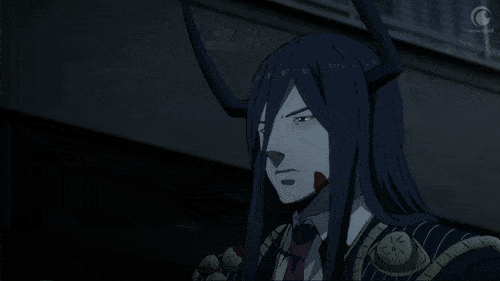 What makes for a less entertaining experience than not only when the character you really got to know dies, but a pattern forms? For that is what we have right now. The person we find ourselves latching onto a whole episode dies at the end. Though you know what makes their death worse? There isn't anything epic about it. So far, each death has come pretty much in one blow. That is, after, to varying degrees, building up the character to be a bit of a bad ass, someone you'd like to see stick around a bit. Yet, off they go.
Leading me to wonder, could this show hold off on killing its characters episode by episode? Maybe build a few up, maybe have a three-way, or more match, and then end things with a one on one or battle royal? Would that be too much to ask? For this whole getting the rug pulled from under me thing is a bit of a turn-off.