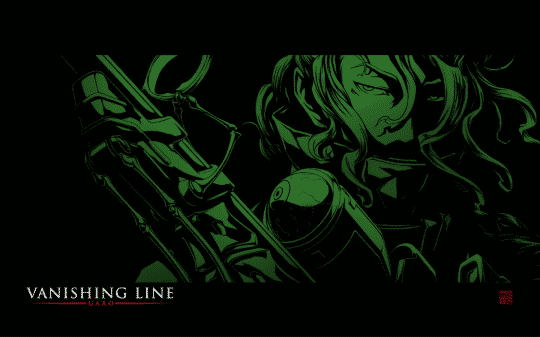 A bit of Sword and Luke's personal life gets revealed as we encounter a horror which has made itself into an entire movie theater.
---
Network
Crunchyroll
Characters Introduced
Meifang (Sword's Alarm Clock)
Fei Long (Swords Possible Trainer)
---
An Asset or Liability: Sophie, Luke, Sword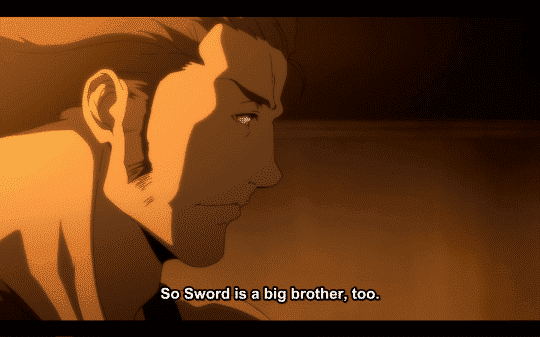 As has been made clear, Luke isn't like Gina or Sword. He is the loner type and whether it is everyday people, even his fellow Makai Alchemist, he isn't much for working with others. So upon learning Sophie knows about them, he is ready to wipe her memory. However, Sword has grown a bit attached to her so he doesn't push for that to go down at all.
However, he may wish for a little memory wipe since Sophie places a GPS in Sword's pocket and learns where he lives. Also, in the process, she learns Sword had or has a younger. Something which is a little bit of a touchy subject.
Stuck in the Past: Luke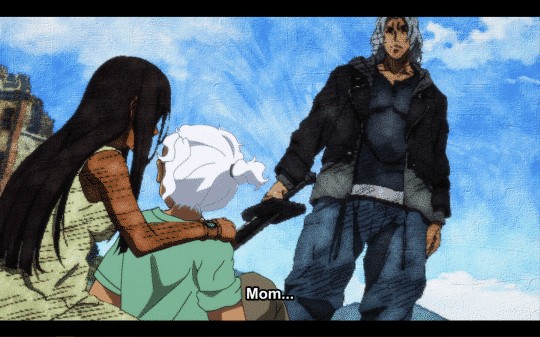 With Sword having Sophie around, Luke decides to take this new case dealing with a horror which lurks a movie theater alone. A bad move because he gets sucked into a trap in which we see Luke with his parents. His dad who trains him hard and his mother who is your usual doting woman. Someone you can see Luke loves very much but also he wants to impress his dad. So despite how much his dad takes out on him, training wise, he gets back up and keeps swinging his sword.
Respect My Protégé: Sophie, Luke, Sword
With Sophie learning where Sword lives, which is over a restaurant – rent-free, she has taken it upon herself to get a job there. It isn't clear if it is a paying job, but she has quickly become an asset. Which kind of impresses Fei Long and Meifang. Not to the point of us learning if Sophie may get considered to become a Makai Knight or Alchemist, but we still got a lot of episodes to go.
But it isn't just at the website Sophie helps out but this week's case. Since Luke and Sword don't seem to be about internet research, but Sophie knows all the boards to go to, she pinpoints the exact seat people are disappearing. With that Sword is able to save Luke and in the process reveals to us Luke's mother died in front of his eyes.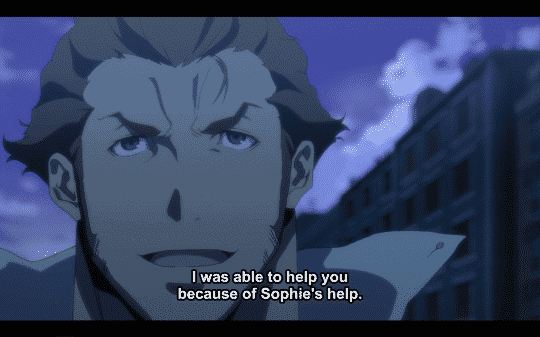 Leading to, once the Horror is taken care of, Luke saying he owes Sword. Which, because Sword is such an upstanding guy, he redirects that debt Luke owes to Sophie. Letting him know Sophie is the reason he was able to do anything and hinting that he should lay off of her. Maybe lighten up as well.
Other Noteworthy Facts & Moments
If Fei Long retired from being a Makai Alchemist, how many others are there like him?
Question(s) Left Unanswered
If Luke was trained by his dad with a sword, why does he use guns now?
So is becoming a Makai Knight hereditary or a family thing? Sort of like Juni Taisen (Zodiac War) in terms of one family member is designated a knight per generation?
What happened to Sword's brother? Is that why he is looking for El Dorado?
Did Fei Long train Sword and may end up the one to train Sophie?
What happened to Luke's father?
How and why did Luke's mother die?
Will we meet or learn of Sword's parents?
Highlights
Background on the Makai Knights
Maybe it was just me, but until this episode, I really thought that Makai knights/alchemist were special kinds of beings. Not aliens or reformed Horrors but definitely not everyday humans. However, between Gina and now learning these people have human family, it makes what they do all the more extraordinary. Especially with us also learning about Fei Long which shows there are those who fight until they eventually have to retire. That this isn't something they are forced into until they die.
Pushing the mystery of who is the person who sends off the mission slips? If not organization?
My Little Protégé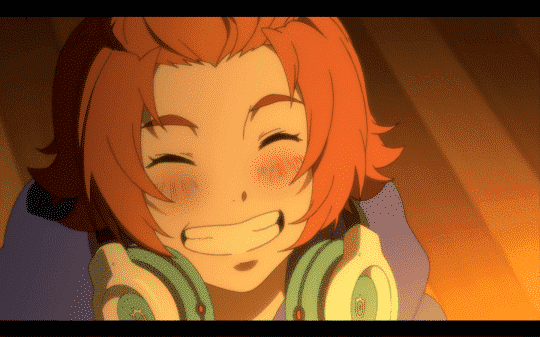 As Sophie gets under Sword's skin and lets her be his little sidekick, you can see a cute relationship forming. One that is becoming increasingly beneficial for both. For Sophie, she isn't just getting someone strong to help her with El Dorado, much less who has better connections, but a new big brother figure. Then for Sword, he is getting someone who is internet savvy and can probably make his job a lot easier. Since, for some reason, Sword and Luke don't frequent those web boards Sophie does to get information.
But, on top of that, I think he is getting a kick of having a, whatever the opposite of a senpai is, around him. Hence why he doesn't really go off on her for being nosy about his picture or even following him home. It isn't ideal but I do think Sword likes someone fairly constant like Sophie in his life. It brings back a sense of normalcy maybe? Like before he became part of the Makai.
Catch Up or Follow Along: Here [External]