It's the beginning of the end and pretty much it is do or die. Either do find a way to stop King or die at the hands of his remaining minions.
---
Network
Crunchyroll
Director(s)
Park Sunghoo
Writer(s)
Yoshimura Kiyoko
Air Date
3/16/2018
It's All My Fault: King, Sophie, Sword
Sophie is sent into a state of shock. King allows Martin to try to escape his body but pulls him back in, and when he reaches an arm out, he bites it off. From there, Sophie is told this is all her fault and it hits her. The reason King was able to take over was because of what Sophie did and it leaves her in such a state that Sword has to basically carry her out for her mind is unable to process.
Commentary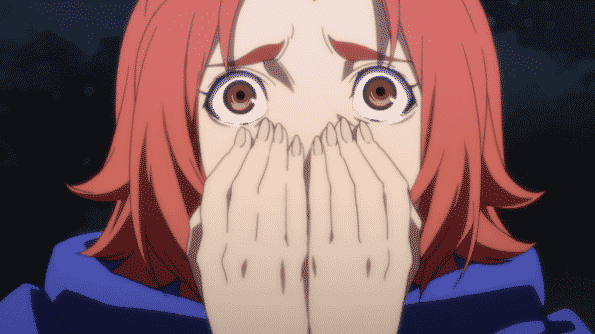 So, in order for a Horror to take over its host, it has to catch them at their worse I believe, or their most fulfilled? Yet, with Martin seemingly trying to crawl out King, it does lead you to wonder if, all this time, the human could have been saved. It is just, with their lives on the line, knights and alchemist just didn't know or go through the process of saving them. They just wiped the memories of who got involved and kept it stepping.
The Grand Returns: Sword, Bishop, Queen, Sophie, King, Lizzy
Queen isn't dead and Zaruba apparently isn't either. We learn Queen isn't dead after Bishop finishes being entertained watching King mentally break Sophie from his high tower. As for Zaruba, he is the reason Sword and Sophie are able to get out of El Dorado as King sends out these orbs which cause dimension changing type damage to whatever they touch. That's probably not the best way to explain it but, at the very least, it's clear whenever King gets into a real fight, it should be entertaining.
Until then though, the question is how to stop King for, according to Lizzy, and as we see, he has activated the Eldo Net and now is snatching souls left to right from within El Dorado. The simple answer would simply be taking Sophie, who Martin made an administrator, and have her end the program and release the souls. However, getting her into El Dorado again safely? That's a bit difficult. Especially since now King and his court have the upper hand and are being pumped with access to souls to consume.
Yet, with Sophie wanting to atone, it is decided Sword will take her to El Dorado since two of King's blades have come to stop the counterattack before it begins.
Commentary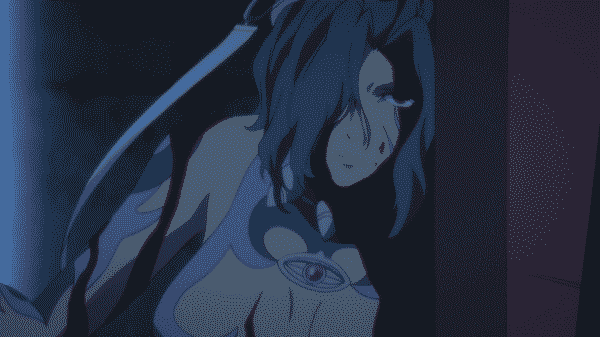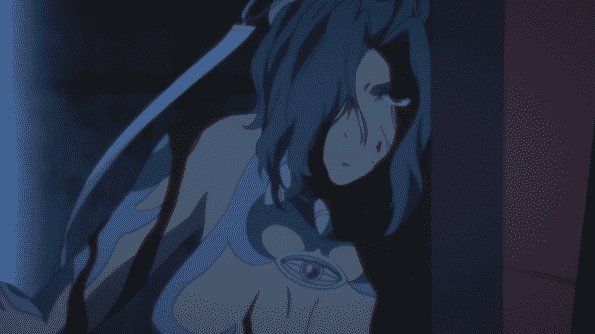 Even after all this time, I still find myself questioning what Christopher is. Clearly, if a horror wanted to take him over, it would have happened since the man's heart is tainted. Yet, it is hard to know if he just works with horrors or is one. Much less, if he is a horror, what does he look like when the horror takes over? I know it has little to do with the topic, but with us coming towards the end, understanding how this man ended up working with the king of horrors, being accepted by their court, and yet still, so it seems, being human is perplexing.
The Preliminary Battles: Christopher, Queen, Sophie, Sword, Gina, Luke
After a plan is made, Gina consoles Sophie, and kisses Sword for good luck, off they go as Gina and Luke fight Christopher and Queen. The king of combination which makes you wonder if Luke and Gina might be in trouble for they are the best of King's court. Bishop may have his abominations and trickery, but Queen and Christopher are King's brawlers. Queen, with her Super Mario plans, among other things, is formidable in distance combat and with hands for feet, also formidable close-up. Christopher is a knight whose powers are only surpassed by Sword and considering how he beat Luke like a ragdoll, what has really changed?
Luke is still using guns against someone who uses forbidden arts. The only reason he, sort of, defeated Queen was because Gina caught her off guard. So do they really stand a chance?
Commentary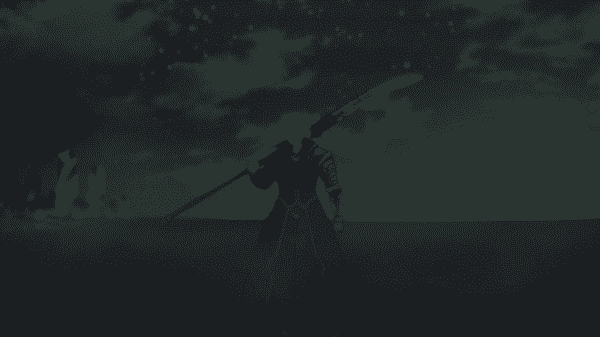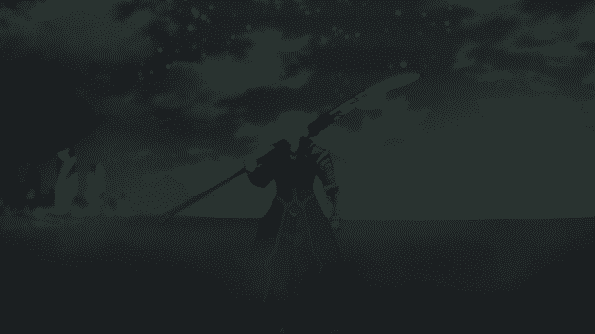 While I'm glad that last battle wasn't Queen's send-off, there still is the issue of will a villain get their due. Can Queen and Christopher, if they get defeated, go out like formidable challengers or will they have a really good fight, completely one-sided, then there is a Dragon Ball Z moment where a monstrous comeback happens and then they get wiped out? That is, if not some random person coming in and throwing Christopher or Queen off guard and that leading to the victory.
Because, seriously, this show treats its villains like crap. Never mind developing them, since Bishop and Queen are just beings which exist at this point. But, I'm talking about really establishing why they are in the positions they are in. Christopher has done that since we got his full backstory and he nearly killed Luke, and pretty much matched Sword, but then they made it so he retreats nearly every battle. Those taking him down a few notches.
So, as we reach the end, here is hoping Garo – Vanishing Line ends with an exclamation point and not an ellipsis.
Highlights
King establishes himself as a bit of a sadistic bad ass.
Queen didn't die the embarrassing death she seemingly was going to be handled and now has a chance to redeem herself.
On The Fence
Bishop and him always sending minions or others to fight while he just watches and stays in a safe location.
---
Follow Wherever I Look on Twitter or Like us on Facebook.
---
Previous Episode's Recap
[visual-link-preview encoded="eyJ0eXBlIjoiaW50ZXJuYWwiLCJwb3N0IjoxOTA1NywicG9zdF9sYWJlbCI6IlBvc3QgMTkwNTcgLSBHYXJvIC0gVmFuaXNoaW5nIExpbmU6IFNlYXNvbiAxLyBFcGlzb2RlIDIxIFwiQ2F1c2UgYW5kIEVmZm9ydFwiIC0gUmVjYXAvIFJldmlldyAod2l0aCBTcG9pbGVycykiLCJ1cmwiOiIiLCJpbWFnZV9pZCI6MTkwNTksImltYWdlX3VybCI6Imh0dHBzOi8vd2hlcmV2ZXItaS1sb29rLmNvbS93cC1jb250ZW50L3VwbG9hZHMvMjAxOC8wMy9HYXJvLVZhbmlzaGluZy1MaW5lLVNlYXNvbi0xLUVwaXNvZGUtMjEtQ2F1c2UtYW5kLUVmZm9ydC1NaWQtVGl0bGUtQ2FyZC5wbmciLCJ0aXRsZSI6Ikdhcm8gLSBWYW5pc2hpbmcgTGluZTogU2Vhc29uIDEvIEVwaXNvZGUgMjEgXCJDYXVzZSBhbmQgRWZmb3J0XCIgLSBSZWNhcC8gUmV2aWV3ICh3aXRoIFNwb2lsZXJzKSIsInN1bW1hcnkiOiJBdCBsb25nIGxhc3QsIHdlIHNlZSBLaW5n4oCZcyB0cnVlIGZvcm0gYW5k4oCmIGhlIGtpbmQgb2YgbG9va3MgaW5zcGlyZWQgYnkgYW4gQXhvbG90bC4iLCJ0ZW1wbGF0ZSI6ImRlZmF1bHQifQ=="]