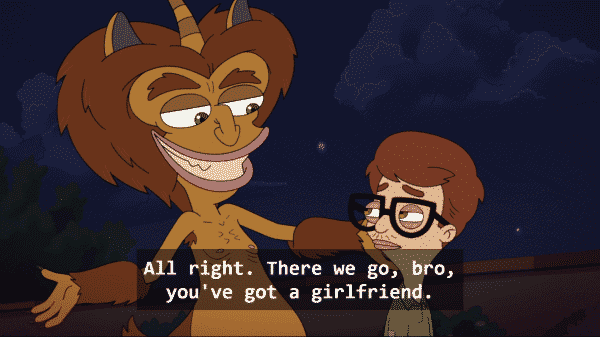 As Jay continues to be abused, Andrew and Missy confess their feelings for one another. Oh, and Coach Steve finally meets someone willing to be his friend.
It's A Lonely Life: Jay, Matthew, Jessi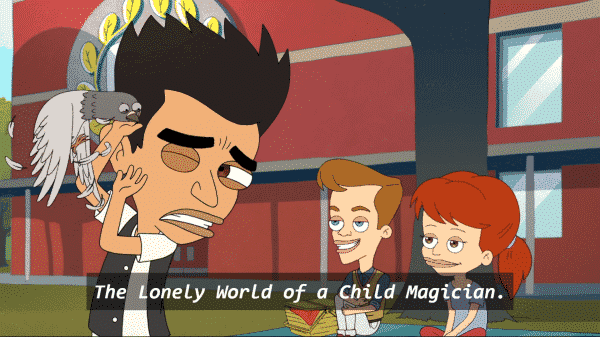 From what it seems, Jessi repeats her past mistakes and in pursuit of winning Matthew's approval, she makes fun of Jay. Someone who joins them for a science project they are forced to have three members for. Which, for Jay, is some sort of heaven at first. After all, he was chosen and was originally led to believe he was accepted. Something he has likely always craved. However, Matthew and Jessi make it clear that he is but part of their science project as they observe him and treat him as their entertainment/ path to an A.
Something they attempt to apologize for by going with his original idea of doing a teleportation project, but you know that scar is still hanging off. Even if Jay is used to being made fun of and treated like dry, crusty, dirt.
The Friend Zone: Coach Steve, Miss Benitez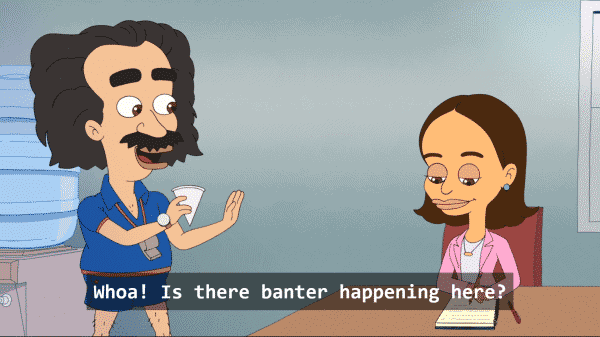 Like Jay, Coach Steve has a difficult time connecting with people. He tries to start casual conversations but being that he is so weird, often times he gets ignored and it has become a bit disheartening. However, today must be a day to play the lotto because Steve gets lucky! Not in a sexual way, but more so because he may have found a real friend in Miss Benitez. Someone who seemingly has a brother like Steve so she actually shows and gives the patience required to be friends with him.
On top of that, she helps him learn his letter and shows him respect. Which, of course, leads to him devoting himself to her and her being flattered, but just wanting to keep it friends. Something Steve is fine with because friends? Psh! He thought that only existed on Seinfeld.
My First Love: Andrew, Missy, Nick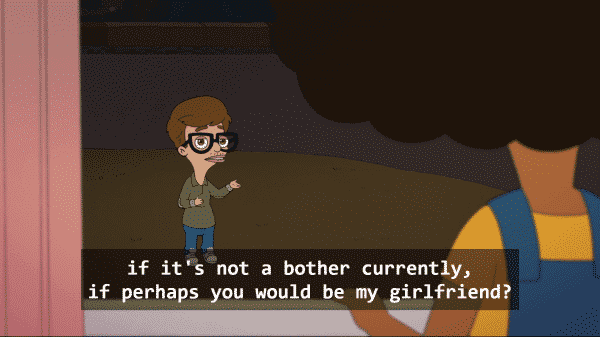 After a long period of will they or won't they, Andrew asks out Missy with Nick assisting. Leading to them dating and Nick getting to experience how Andrew felt earlier in the season. Though, with Jay unavailable, all Nick has is Duke Ellington. But, it isn't clear if Missy and Nick maybe forever. If only because the hormone monster gets ignored.
You see, with Andrew dating Missy comes this complex. He can't masturbate to the idea of her since now that she is his girlfriend, he can't objectify her. Also, at the same time, masturbating to something else feels like cheating. This lack of getting off drives the Hormone Monster mad to the point of murder and earthquakes.
Well, maybe. For in the end we're told its a dream. How much of it though? Well, hopefully, we find out in episode 8.
Other Noteworthy Moments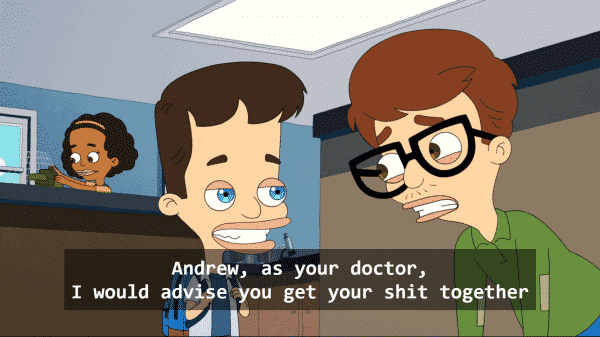 Question(s) Left Unanswered
Is it just me, or do the characters of color seem predominately in terrible social situations or have depressing lives?
Highlights
Coach Steve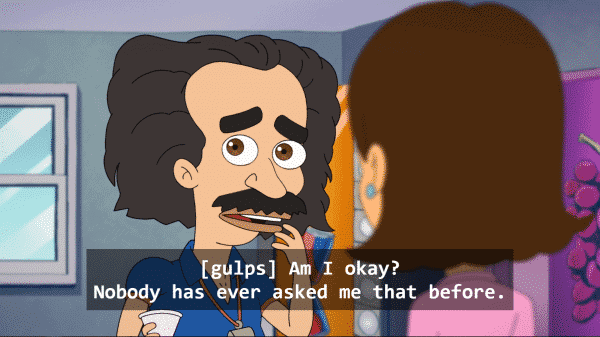 It isn't clear if Coach Steve is just weird or has actual mental issues, but it was nice to see someone be kind to him after 7 episodes. For, while he is a strange guy, as shown with him trying to get feminine products for Jessi, he is a nice guy. Also, as shown with him taking the boys home after getting lost in New York.
Making it sort of seem like Steve is sort of like an adult Jay. Someone whose life has left him often without quality and healthy relationships so when he does find one, he clings. Not physically, since it isn't like he is shown stalking Ms. Benitez. However, with him noting how people seem to have tried to take advantage of him, it does seem life for Steve to this point has been lonely and difficult.
Leading to Ms. Benitez being nice to him getting me a little teary-eyed in retrospect. If only because, after Atypical, Claws, and now The Good Doctor, there is just something about people who are inherently different being treated with care and effort that gets to me. Even if the real world is by no means as kind.
You Can't Objectify (masturbate to) Someone You're Dating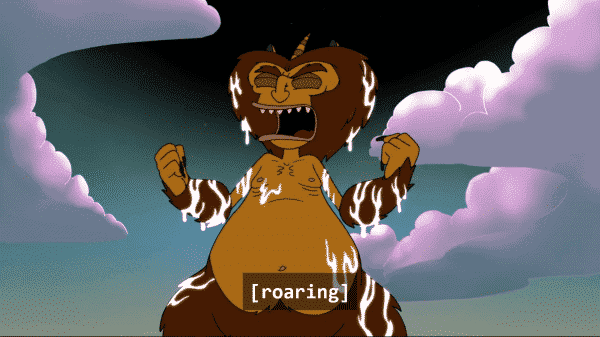 There is some interesting commentary here about what Andrew finds appropriate to masturbate to after starting to date Missy. This idea that because now she is his girlfriend he can't jack off to her tickles me. I don't know if the reason is because now he sees her as sacred, as not just masturbation material but a person, but this little bit of social commentary helps illuminate the idea of how guys see girls until they become integral parts of their life.
Much less, once they are boyfriends, or fathers, how that changes their perspective. For that is the only reason I can fathom why the Land o' Lakes butter no longer did it for Andrew and he refused to even masturbate to the girls in the magazine. With him actually having a girlfriend, perhaps it made him "woke," for a lack of a better term.
Criticism
What Pushed Jessi to Be Cruel To Jay
The Hormone Monstress was nowhere to be seen. With that in mind, you have to wonder, when Jessi noted how comfortable Matthew made her, were we meeting the real Jessi? Someone who does, in fact, enjoy making fun of weird kids for her own entertainment? After making Missy cry you'd think that flare up was just due to the Hormone Monstress but, again, she doesn't make one single appearance.