Big Mouth: Season 1/ Episode 2 "Everybody Bleeds" – Recap/ Review (with Spoilers)
---
Community Rating: 0.00% (0) - No Community Ratings Submitted (Add Yours Below)
---
This post may contain affiliate links and spoilers. Please read our disclosure policy.
---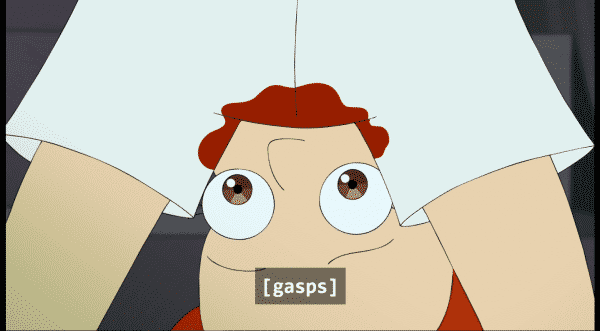 It's a big day for Jessi. Nick has seemingly evolved into her boyfriend and then she meets the Hormone Monstress.
DTR!: Nick, Jessi
After that kiss in episode 1, everyone is wondering if Nick and Jessi are an item now. Of which, the answer is… maybe? Pretty much peer pressure forced these two together and while Jessi likes Nick, everything is happening just a little bit too fast. Especially all these rules and expectations of couples. From what it seems, Jessi hasn't been dreaming of dating a guy so, for now, she just would like some light hand holding and for things to mostly be as they were.
Left Behind But Not Forgotten: Andrew, Jay (Jason Mantzoukas)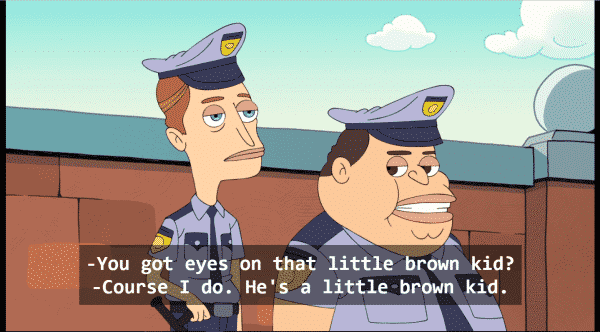 However, while Jessi maybe pursuing things staying the same with Nick, for Andrew, he is left out in the cold. To the point Jay, once again, becomes a last resort. However, with him being a little brown boy, talking about making the Statue of Liberty, where the class goes on a trip, he gets snatched up. Luckily for him, a few magic tricks impress the guards enough to let him go. But for Andrew, he goes from missing his friends to being in a forbidden room: The Girl's Bathroom.
The Hormone Monstress: Andrew, Nick, Jessi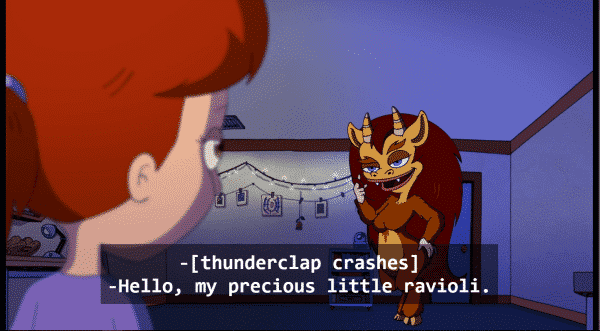 Jessi gets her first period. Something which couldn't have come at a worse time because, one, she is wearing white shorts and two, Jessi doesn't have close female friends. So as she is bleeding and panicking, she finds herself stuck with Andrew. Someone who means well but couldn't do much more than buy Jessi a 9/11 towel to bleed into.
Though, matters get worse as people learn Jessi is having her period and Nick and she get into a fight. However, worse becomes horrible as the Hormone Monstress visits and begins influencing her as the Hormone Monster influences Andrew. Thus beginning Jessi's journey into womanhood and changing into someone these boys are in no way ready for.
Highlights
Love Is About Compromise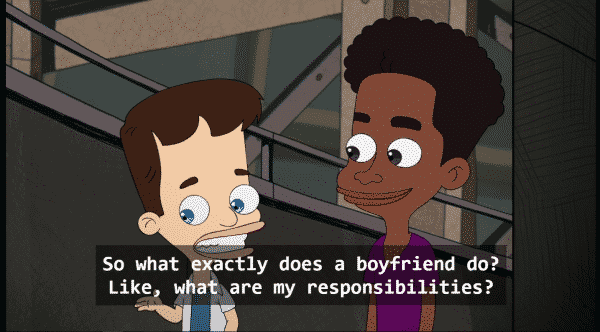 With Nick being new to relationships, he seeks out the advice of one-half of the grade's power couple for advice. Of which, compromise is something noted. Which, of course, I find important. For while it is said in a jokingly way, and the male part doesn't really get much in the way of compromise from his girlfriend, to just hear it was something different.
Let Me Tell You Bout My Best Friend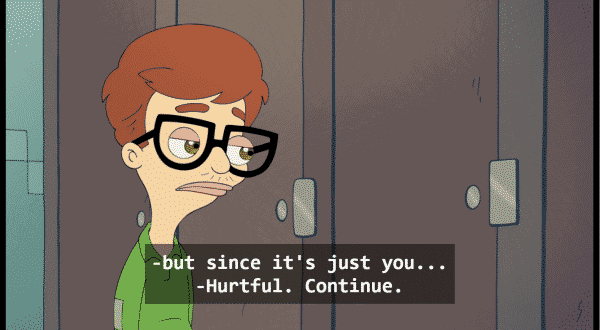 There is something about a guy helping his friend with her first period that just warms my heart. I don't know if it is because menstrual cycles are not really talked about in media or the idea of men helping with the burden. Either way, while Andrew's reaction to it, at first, dealt with vomiting, to see him, and even Coach Steve, try to help Jessi in her time of need was touching.
The Music
Between the music and animation, I swear to you this show gives me Drawn Together vibes. But especially this song about periods, naturally with a singing tampon, that I just couldn't help but giggle over.
The Hormone Monstress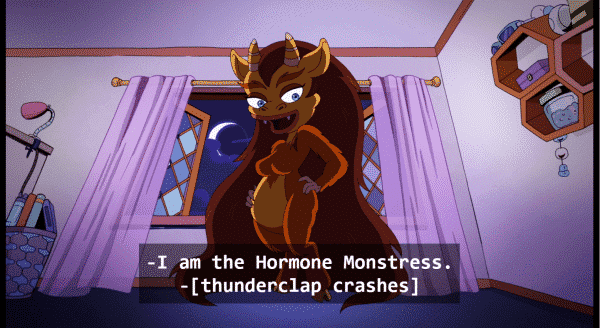 Considering how much of a staple the Hormone Monster is, I cannot wait to see what is done with the Hormone Monstress. For while boys going through puberty, in a joking way or otherwise, feels very normalized, girls going through puberty still sort of seems like a niche. So with it seeming this show isn't solely about what Nick and Andrew are going through solely, but Jessi as well, it should be interesting to see what is done with the Hormone Monstress. Especially in terms of whether she'll strictly influence Jessi's attitude and style of dressing or she may mimic some of the things the Hormone Monster pushes for – like sex.