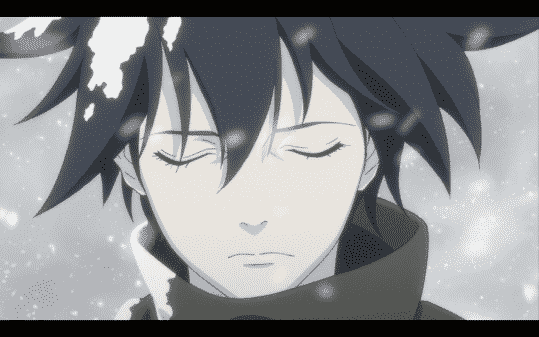 |
Our new certified villain continues to prove themselves as what we have needed all along. But, with two episodes left, will they get a fitting end or end their pursuers?
---
Network
Netflix
Director(s)
Kazuto Nakazawa, Yoshiki Yamakawa
Writer(s)
Katsuya Ishida
Air Date
3/2/18
Laying In Wait: Yuna, Koku, Minatsuki
You remember Koku being alive right? Well, it seems while Lily is being used for bait, then said bait being nibbled on, Koku should have been on his way to Moby Dick aka Canopus, which is the head of Market Makers operations. While he is waiting for his perfect moment, Yuna has woken up, memories intact, and has decided to mouth off to Minatsuki. Who, because of the height of Moby Dick, is pretty sure in Koku's attempt to reach the ship, he'll end up like Icarus.
Commentary
I wonder how Minatsuki's life will end. May there possibly be some brotherly reconciliation when he too realizes the life he has lived is a lie? Will there be a, "I'm sorry brother" and then a prompt death? Am I thinking of something too cheesy? Probably. But I feel like they are going to try their best to rebound Minatsuki and it has to be between an epic battle or him reconciling with Koku. Maybe revealing, despite his methods, he actually was trying to do something good with his brother.
A Race Against Time: Lily, Keith, Gil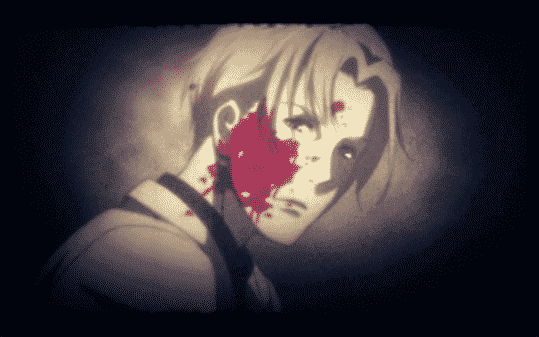 Lily is captured and it is a race against time. So, there comes the question of where would Gil go, where could he go that is secure, and the Ramon Psychiatric Hospital is the first idea. After all, the crowd search software used for the hotel party makes it plausible, and combine that with it being where Dead Kyle was held, it makes sense right? However, then comes the thought of cadaver transportation and Keith looking for a pattern based on women who fit his sister's profile.
All of this leads to him not only learning Gil has had 37 victims, minimum, but also he is in the same building they are. This whole time, they have been over Gil's lab which includes his father, the first person Gil likely killed, and on top of those 37, you have at least dozens more. Probably more than a hundred and all. However, what they don't find is Gil. They get Lily, drugged up, but with the pill hanging from her lip, so maybe she is just knocked out. But, either way, Gil is now on the run and Keith catching up to him quicker than he anticipated.
Commentary
I can understand the 37 which look like Erika, because of whatever obsession he has with her, but now I need to know what caused him to kill his dad. For, more than likely, that is the reason for the 100+ more he killed and it would also be nice to know when this all started. Since, while I appreciate what Gil is doing for the back end of the show, I now need them to spend some time developing him past being a psychopath. How did he end up running Market Makers, did he take over for his father, and what is his philosophy for maintaining the balance between chaos and some form of normal? While, of course, maintaining his cover.
Pushing Over The Edge: Laica, Gil, Keith, Minatsuki
With Keith a little too close for comfort, Gil wants to hit the nuclear button. He wants all those with ties to the royal police eliminated but Minatsuki doesn't answer the phone. Oh, someone picks up, but it is Laica. You know Laica right? He is the one who is Minatsuki's right-hand man who has barely said more than a paragraph this entire show but, he is talkative now. As Minatsuki and Yuna argue, he pretty much tells Gil to go screw himself and this reveals Gil isn't fully who we thought he was.
He is someone with two personalities.
Commentary
A multi-personality villain. This can either be them enhancing the character or ruining a good thing – just as it was getting good. Too soon to tell but it will be interesting to see if Laica was acting out on his own or was it Minastaki's orders that made him give Gil the finger. Does this mean Laica will actually matter or like many characters on the show, just when it seems like something may be done with so and so they die the following episode.
On The Fence
Gil's dark side taking over.
Pending Minatsuki and Koku battle.
Laica emerging from the background, but hopefully not becoming Koku's first victim.


---
Follow Wherever I Look on Twitter or Like us on Facebook.
---
Previous Episode's Recap
[visual-link-preview encoded="eyJ0eXBlIjoiaW50ZXJuYWwiLCJwb3N0IjoxODkxOSwicG9zdF9sYWJlbCI6IlBvc3QgMTg5MTkgLSBCIC0gVGhlIEJlZ2lubmluZzogU2Vhc29uIDEvIEVwaXNvZGUgOSAtIFJlY2FwLyBSZXZpZXcgKHdpdGggU3BvaWxlcnMpIiwidXJsIjoiIiwiaW1hZ2VfaWQiOjE4OTIxLCJpbWFnZV91cmwiOiJodHRwczovL3doZXJldmVyLWktbG9vay5jb20vd3AtY29udGVudC91cGxvYWRzLzIwMTgvMDMvQi1UaGUtQmVnaW5uaW5nLVNlYXNvbi0xLUVwaXNvZGUtOS1LZWl0aHMtVGVhbS5wbmciLCJ0aXRsZSI6IkIgLSBUaGUgQmVnaW5uaW5nOiBTZWFzb24gMS8gRXBpc29kZSA5IC0gUmVjYXAvIFJldmlldyAod2l0aCBTcG9pbGVycykiLCJzdW1tYXJ5IjoiSXQgc2VlbXMgYWxsIHRoaXMgc2hvdyByZWFsbHkgbmVlZGVkIHdhcyBmb3IgYSBSSVMgbWVtYmVy4oCZcyBsaWZlIHRvIGJlIHRocmVhdGVuZWQgdG8gYmVjb21lIGludGVyZXN0aW5nLiBXZWxsLCB0aGF0IGFuZCBhIGNvbXBlbGxpbmcgdmlsbGFpbi4iLCJ0ZW1wbGF0ZSI6ImRlZmF1bHQifQ=="]