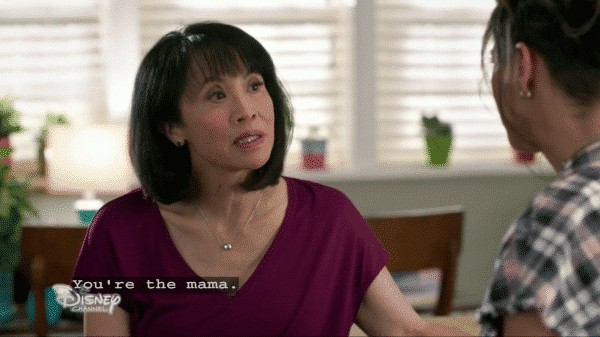 The reason Bex left Andi to Celia 13 years ago is revealed and it helps Bex and Celia heal their relationship.
---
Network
Disney Channel
Director(s)
Eyal Gordin
Writer(s)
Terri Minsky
Characters Introduced
Millie
Juliet Mills
---
There Are More Important Things Than Winning: Buffy
As Buffy finds herself having to sign up seniors for services, solely for a grade, she comes across her neighbor Millie. Someone who isn't for someone walking her like a dog, a bunch of healthy snacks being delivered, or any of that stuff. What she wants are tater tots and a chocolate milkshake. That alongside someone to play cards with.
Which leads to Buffy losing repeatedly and surprisingly not being a sore loser about it. Thanks to how she was raised, she sees losing as a challenge and vows to not leave until she wins. That is, until she is told something happened to Cyrus. Then she realizes friendship is more important than winning.
Taking a Risk: Jonah, Cyrus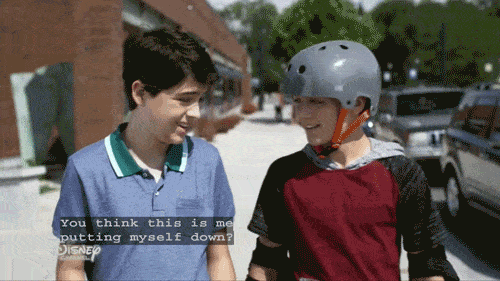 With four parents in psychiatry, all of which who seem to be worry warts, Cyrus has gained an aversion to risks. However, upon seeing Jonah on a skateboard and him talking about how he'd like to be skateboard buddies? PSH! Momma say what? Momma ain't here so Cyrus asks to learn how to skateboard – leading to him breaking his thumb.
But, it is better than his arm right? I mean, the situation was so minor that surprisingly we don't meet a single one of Cyrus' parents. Which was kind of strange.
The Truth About 13 Years Ago: Celia, Bex, Andi, Ham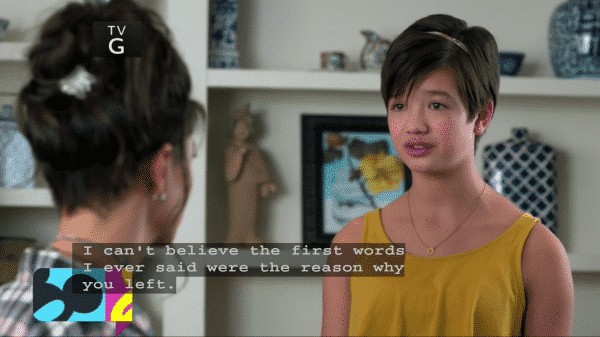 One of the big craws in Celia and Bex's relationship has been that day 13 years ago that Bex felt pushed out. Something which had long seemed to be Celia's doing. How? Well, Bex, while sure of herself to a point, has shown she is still a softy. Which Celia is too, but with us meeting her sister, it is clear that the art of shade was a skill taught young in that family. Something Bex never picked up on so while she may have hurt Celia through not having a close relationship with her, this allowed Celia to possibly bite back.
Hence why they can rarely have a conversation without some mumble made loud enough for Bex to clearly hear. But, refocusing on why Bex left, it was because Andi called Celia "Mama." With that, despite trying to handle being a mother to Andi, I think Bex was left a bit defeated. For in that moment, it became clear that what Andi needed was Celia more than her.
Though, what isn't answered is how Bex left after making that decision. For if we didn't have the background we did, you could assume she just dipped on her family and hit the road. But one thing that must be noted before we end this recap is how much more it probably meant to Bex when Andi finally called her mom. For that was something Bex waited for 13 years to hear and not being honored with that title when Andi was a baby, but getting it now, probably is one of the highlights of Bex's life.
Other Noteworthy Facts & Moments
Celia and Ham are selling the house.
Question(s) Left Unanswered
Since we're doing flashbacks, can we see how Celia reacted to learning Bex was pregnant?
Who else thinks Kathy Najimy (Link to her website in case you don't know who she is [External] has to be one of Cyrus' mothers? I assume, at the very least, we'll see her at the Bar Mitzvah?
Criticism
Where Were Cyrus' Parents?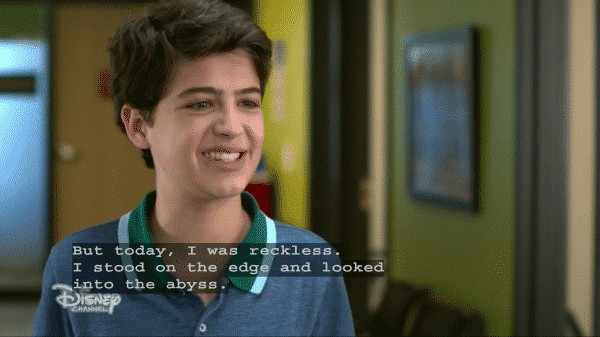 I'm honestly craving to meet Jonah, Buffy, and Cyrus' parents. Which made Cyrus' parents not being there at the hospital very weird to me. After all, they are touted as worriers so for them to not be at the hospital, freaking out, maybe subtly blaming each other, if not themselves in a comical way, seemed weird.
On The Fence
Are You Really Telling Me Millie Turned On The Light Bulb?
I find myself rolling my eyes a bit that Millie is seemingly going to get the credit for all the work Marty assisted within Buffy's growth. But I guess with her being on the basketball team, which will be focused on in the next episode,
Celia and Bex – That Was The Reason She Left?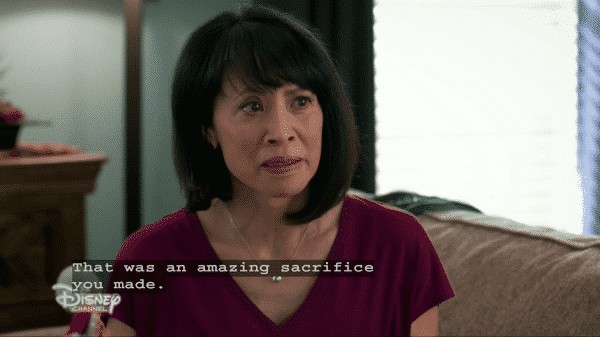 There is no easy way to decide to give up your child but while in the long run Andi turned out okay, there remains this odd feeling about the reason. On one hand, trying so hard to be a good mom, by some standards, and yet your child calling another woman mom must be devastating. Yet, a part of me feels it showed a bit of immaturity if that is the reason Bex left.
Now, taking things from another perspective, I can understand her not wanting to raise a kid in an environment in which it is filled with her and Celia arguing. Especially since Bex was at a disadvantage. She was in Celia's house, raising Celia's grandchild, so she would have to deal not just with Celia's rules but also her influence over her kid.
And while, in the long run, she appreciates how that influence made Andi a good kid, that was only made possible by her absence. For we have seen how Bex's influence made Andi a little bit of a troublemaker. It was for good reason, but still. So imagine her more liberal attitude combating Celia's as Andi was growing up and how that might have made her turn out.
Catch Up or Follow Along: Here [External]
Follow Wherever I Look on Twitter or Like us on Facebook.